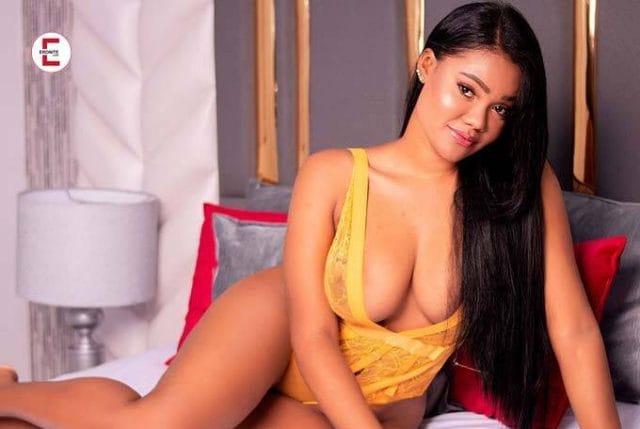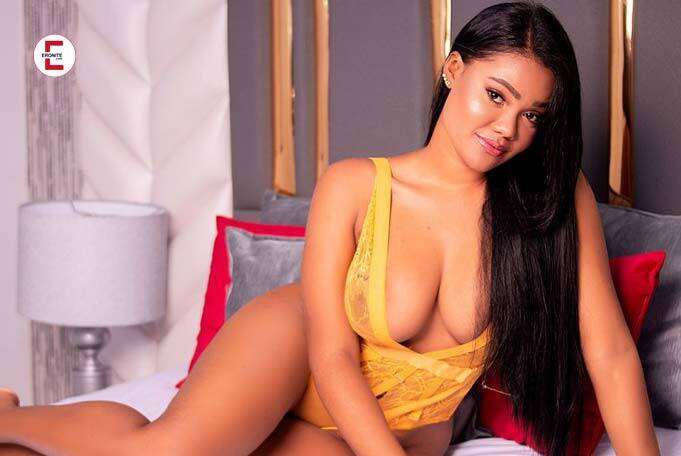 Who does not want to hear…
A well-known proverb says: He who will not hear must feel. And that's why I should feel the full hardness of his hard cock. My training as a sex slave was to begin in the locker room where I gave him the wettest blowjob of my life. After that, he instructed me to send him a sexy photo of myself every morning and every evening. I asked him what would happen if I was naughty and didn't do it. He just said that he would punish me for it. However, nothing has happened so far, which only put me on tenterhooks all the more.
---
Eronite empfiehlt dir diese XXX Videos, Livecams & privaten Kontakte:
---
Do I really have a submissive tendency?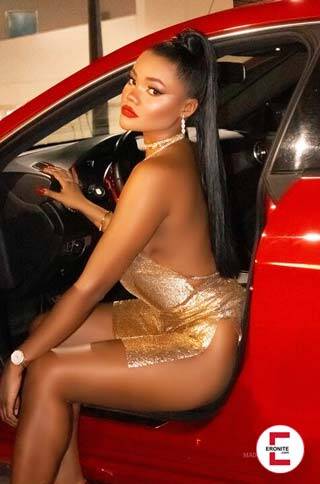 My name is Carolina, I am a Latina in her prime (just under 30 years old) and he seems to love not only my tits, but also my lips and mouth. I love to blow his cock, suck his hard butt until he loses sight and hearing. We have already had sex several times and he is convinced that he wants to tickle my submissive side out of me. Being Venezuelan, I am very sexually open-minded and curious, so I have nothing against it, on the contrary, it turns me on when he appears dominant towards me.
I love it when I see his horniness in his eyes, when he presses his glans between my lips and his cock gets harder and harder in my mouth and I can suck on it. That turns me on when he gets horny. Then it does not take long until I get wet between my legs, until my panties get all wet from pussy slime.
He wanted to punish me, but what did he mean by that? Would he tie me up and use me hard? Would he fuck me in the ass? Squirt in my face and have his cock licked clean? Would I have to satisfy myself with a Mighty Mike dildo in front of him? Would he beat me or even whip me? Did he force me to swallow his sperm? Should I dance for him? Would he put nipple clamps on my nipples? I didn't know, and I didn't really want to know.(Spoiler alert: three things of which he actually did with me!) That it would be horny, there was no question. Just the thought of his punishment caused a tingling in my belly and between my thighs.
At some point it was time, I got a message from him: "On day X I will pick you up. You send me your location one hour before. You won't wear panties, but you will wear a top where your breasts are clearly visible. A skirt to go with it. If you want, put on a jacket, but you will take it off in the car. You will do what I ask of you. Especially in the car. And by the way, since you didn't send me any pictures, I'll take some of you!"
Not a single word more – but it turned me on
Buff – not a word more he wrote. What should I do? Should I embark on this adventure? He did not write what he wanted or even what punishment might have looked like. Without panties and present the breasts well, that looked like him.
On some not too distant day I got ready, showered, shaved my cleft, put on a nice perfume and dressed according to his instructions. I felt insanely sexy. I wanted to be his sex slave. I wanted to be fucked by him and suck his cock. Quickly I got horny and almost did it myself, but then I could wait. I wanted him to do it to me, not me to myself.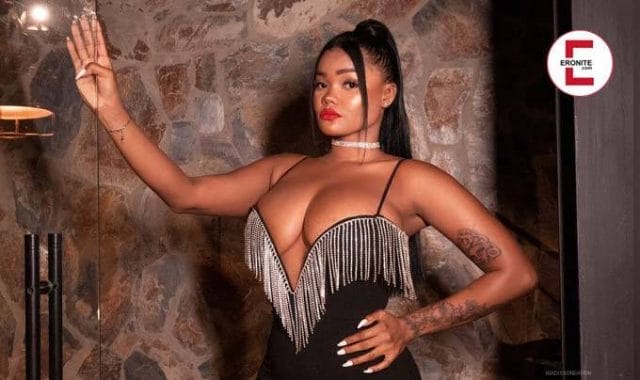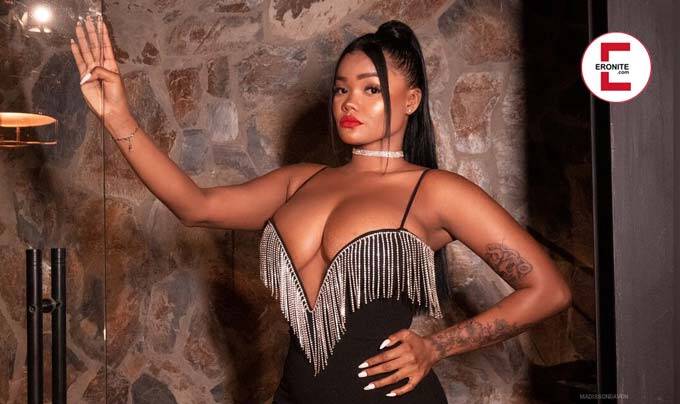 With a queasy stomach I stood by the road, he had already been given the location and in a moment he should arrive here. Already his car turned the corner. He got out, was freshly shaved and well dressed. Fleetingly, he gave me a kiss on the cheek and opened the car door for me. I was told to sit on the towel that was on the passenger seat. Well, I had no panties on. We drove off and chatted about this and that. After a short time he stopped the car. He got out, walked to my door and opened it.
I should get out. He tied my hands behind my back and blindfolded my eyes. Then he put me back in the car and drove on. I couldn't see anything now, was breathing heavily and didn't know where he was taking me. In between he stopped once and checked if my cunt was really shaved and already wet. He penetrated me with his fingers. At the same time, he leaned over to me and gave me a heartfelt French kiss. I groaned and wanted more, but he drove off again.
He pushed my skirt up a little. During the ride he let his hands slide over my naked thighs again and again and fingered my pearl. In the process, he grabbed my breasts quite blatantly and kneaded them. That was pretty awesome – and still I didn't know where we actually were or where he was going. I wanted to say something, but he said that I was not allowed to speak now. I noticed how he looked at me, although I saw nothing.
My training as a sex slave started today
We drove on and on, I slid around on the seat totally restless, not really knowing what he was going to do with me. After quite a while he stopped, I think we were in the mountains. Somewhere in the middle of nowhere. He got out and opened my door. It smelled like fresh leaves and woody plants. So we were in the forest. Or in the mountains. Or in the forest in the mountains. I remained seated and could hardly breathe, I was so excited. Unabashedly, he grabbed my cunt again, which was already – or still – wet.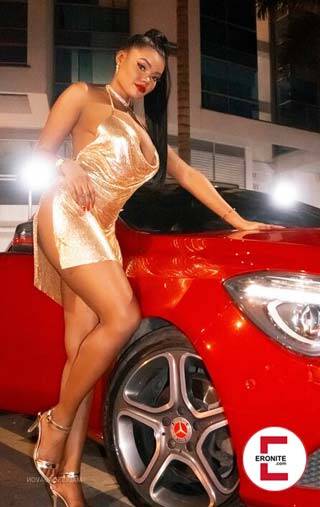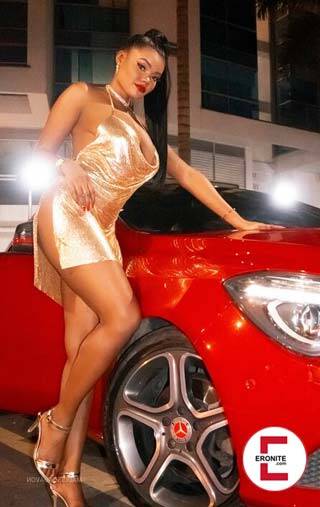 He grabbed my hair and brutally pulled me out of the car. I had to kneel down and open my mouth, should suck his cock. "Sucking dick" was still a nice way to put it. He wanted to fuck my mouth and really use me as his mouth cunt. But I could already think of that somehow. But first I knelt on a blanket or mat (I couldn't tell exactly, still blindfolded) that he had spread out to protect my knees. It was nice to know that I was important to him and that he cared about my well-being. So I gladly endured training as a sex slave.
As I knelt there, not knowing what I or he was actually waiting for, I got slapped in the face. He whispered something in my ear in a language I didn't understand. Then he grabbed my mop of hair again and pushed my head back. He looked at me. I could feel exactly how he eyed me. It was horny to be at his mercy like that. Now and here he could do with me what he wanted. Without panties I knelt with wet pussy and stiff nipples with horniness with half open mouth in front of this man.
Suddenly I felt his glans on my lips, which I immediately opened and sucked his cock into my mouth and sucked him hard. But he pulled out his now stiff lollipop again and whispered something in my ear again, which I again did not understand. Then he pushed his hard piston so far into my mouth that I had to gag. At the same time, he held my nose. When I gasped for air, he pulled it out again and slapped me again, then put his cock back in my mouth almost to the hilt.
He repeated this little game a few times until I was panting and gasping. I could not take it anymore, but it was horny and turned me on insanely. I would have loved to be fucked properly now, but he helped me up and leaned me against a table.
At first I was horrified at what he was asking me to do
He loosened my bonds and I rubbed my wrists. He took off the blindfold and handed me an envelope, he pulled up his pants and packed his cock again. But why? Curious, I opened it and read my instructions for the day: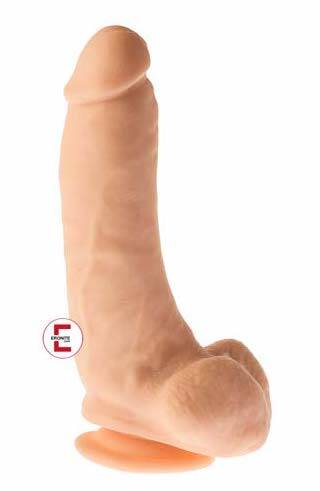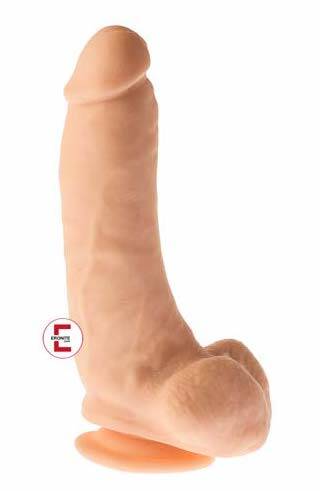 "I know you hate feeling artificial cocks in your pussy. But now I want you to do exactly this: you're going to shove the fat thing into your juicy pussy wide-legged and look at me while you do it. I want to see the rubber cock part your labia and disappear inside you with a smacking sound. I will watch you very closely as you give yourself pleasure. Fuck yourself properly with this huge dildo! To do this, sit on the table and spread your legs. While you fuck yourself, I'll take pictures of your cunt, if you can't manage to send me any. This will be your punishment for today!
As a reward, you can suck my cock afterwards and next time, at the next meeting, I will also fuck you really nice. But today is the day of punishment. You know – because of the photos you didn't send. You're going to suck me until I squirt in your mouth. You'll swallow it all and keep sucking until my cock gets hard again. If you're lucky, I'll finger your wet pussy a little more and lick your clit."
Wow – that had sat, I was horrified what he demanded of me! While I was reading my instructions, he had placed a small case on the table, which he opened to reveal the huge Mighty Mike. "Here you go, it's brand new. You may deflower him!" he laughed, took the thick thing out of the case and gave it to me with a tube of lube, but I didn't need it at all, I was so wet. Because when my horror faded, it turned into an unimagined horniness. I wanted to serve him no matter what he asked. My training as a sex slave should also include exactly such a situation.
Very deeply I looked into his eyes and saw only horniness
So as ordered, I sat down on the table, spread my legs and now sat in front of him with my cunt gaping open as I pulled my labia apart a bit to attach the thickly veined dildo to my hole. He sat down right in front of me and at first I was embarrassed that he could see me so defenselessly exposed. So slowly I pushed the artificial cock into my pussy and looked him in the eyes. They sparkled with horniness and I bet that his penis had already become stiff again.
So I fucked myself for the first time in my life with such a big device and somehow this situation turned me on. He took a few photos. Close ups. My face was not to be seen and that was also quite dear to me so. Not that I didn't trust him, but I just preferred it for the moment.
Also read: My wet blowjob in the locker room in the middle of the department store
In Venezuela there are not so many people who have something to do with BDSM and also to me it was so far rather strange. To present myself so shamelessly to a man would certainly not have occurred to me in my homeland. He showed me off – and I obeyed him. He said that he would train and educate me to be his pleasure slave and that I would have to endure more pain soon, but it should be horny, he assured me. He also promised that he would take care of me and that I would never suffer any permanent damage. I trusted him. He took my head in his hands and kissed me gently. I enjoyed how his tongue played with mine and he also covered my neck with kisses. He could be very tender, but also dominant. He gave the impression that he would take what he wanted. That's exactly what I liked about him.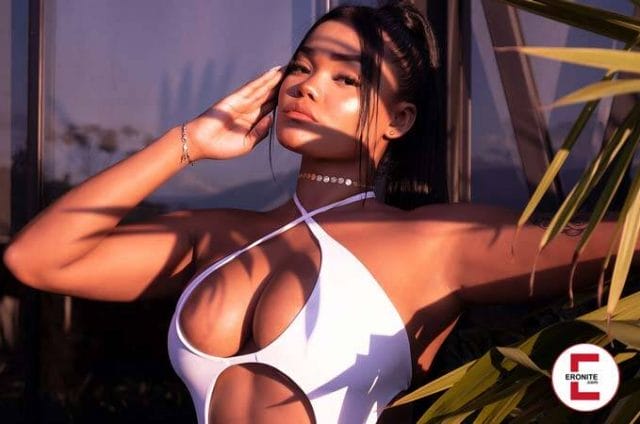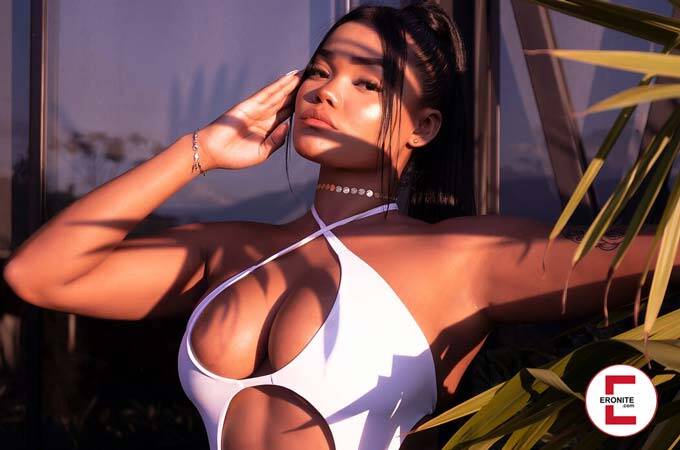 With one hand I rubbed my clit while I continued to fuck my cunt with the fat dildo. "Come for me," he murmured in my ear. I didn't answer, I just kept going. He acknowledged this with another slap in the face. Quietly he said, "Answer me with a 'Yes, Lord' when I command you to do something. His tone was calm, but very decisive. He did not tolerate objections. "Yes, Lord," I said and fucked myself faster, rubbing my clit like crazy until I came violently and an orgasm jolted through my body.
Now I wanted to do something good for him and serve him
After I had collected myself a little, he sat down next to me on the table and took me in his arms. I enjoyed his closeness. He held me tight and stroked my back while my orgasm was still subsiding. Somehow, however, I was still horny, but he had already said that he would fuck me only the next time. So I slid again on my knees or rather I sat down on the bench that was connected to the table where he was sitting. Now I wanted to suck his cock and also give him a climax. I unbuttoned his pants, he stood up briefly and stripped off his leg dress, then sat down again. His stiff member was already sticking up.
I looked deep into his eyes again and knew exactly what I had to do. My head lowered and my lips turned over the glans, already shiny with moisture. I took it in my mouth and played with it with my tongue, then slid lower and took his cock all the way inside me. I sucked and sucked, should blow him without using my hands and so I fucked with my mouth his hard strap. Of this he made again photos and even a small video. I got all tingly thinking about how he would masturbate to this clip later or another day thinking about me.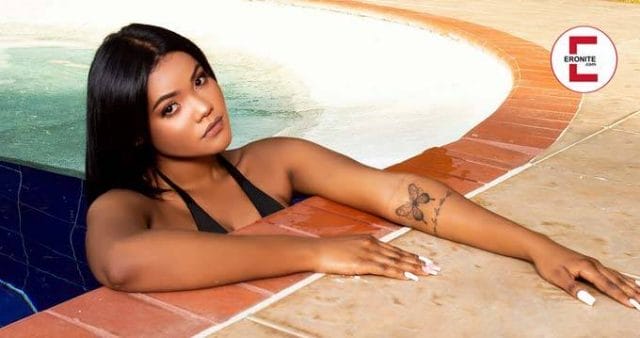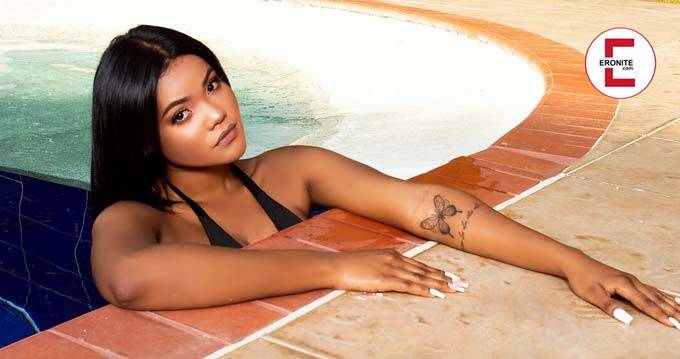 I licked his perineum, then played with the tip of my tongue on his frenulum. Again and again I pushed his erect penis into my throat until he moaned faster and faster. That was the sign for me that he was about to come and cum. I now stopped the blowing briefly and released him from my mouth. He looked at me and said "Swallow, my little tiny fuck slave. This will be the first step of your education." I smiled, replied with "Yes sir" and put my full lips back over the fat tip of his penis.
I was not only damn happy, but most of all very proud
I sucked on it, but blew the air out through my nose again. So I created a negative pressure, a vacuum in my mouth, which he could no longer escape. He leaned back, his testicles tightening and his shaft twitching as he squirted several spurts of his warm cum into my mouth with a loud grunt. I swallowed it all and just kept blowing until his cock stiffened again. He seemed to enjoy it and that's what made me not only happy but also very proud at that moment. I had completed my first task with flying colors.
On the way back I had to blow him again, he squirted me again in the mouth and again I had to swallow everything. I knew that I should avoid a mess in the car at all costs. He drove me home, grabbed my pussy again in the car before my front door and kissed me briefly. He said, "I'm very proud of you, sweet little slave." Then he gave me a piece of paper with new instructions for the upcoming meeting.
I was damn curious about what was to come. I was curious to see how far my training as a sex slave would go – and was already looking forward to the next meeting.