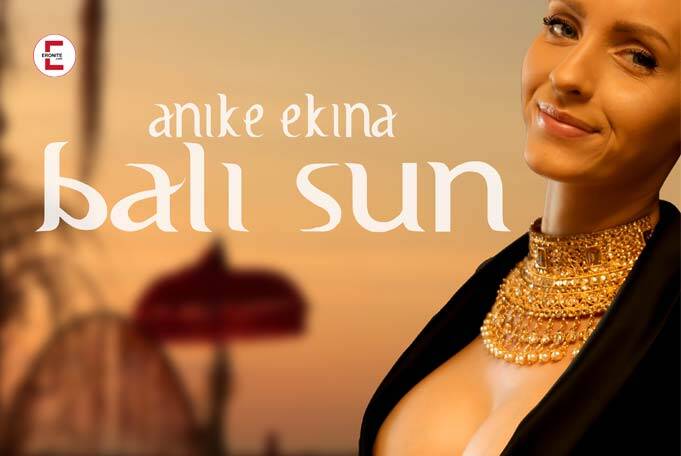 Tribute to international fans
"Bali Sun" is the name of the new Asia song by top international influencer Anike Ekina. Exactly tailored to their worldwide fanbase, Bali Sun captivates with atmospheric sounds and transports listeners to the Balinese dream beach – that stays in the ear.
---
Eronite empfiehlt dir diese XXX Videos, Livecams & privaten Kontakte:
---
Anike Ekina's previous songs and collaborations were also international, but left out the typical Asian style until now. That is changing now: Again and again, the young Hamburg native receives requests from all over the world for a new song, and the Asian community has recently been the most active.
"Bali Sun" makes you want to dance in the sun
With Bali Sun, Anike fulfills her fans' dream as well as her own and goes all out for Siddhartha and spheres of sound that immediately make you feel like you're somewhere between Mumbai, Hong Kong and Bali. Absolutely catchy and danceable, Bali Sun will sneak into the hearts of millions of fans and has full hit potential.
Ekina is active as a DJane, model and actress. According to nindo.de, she regularly ranks among the top 100 Instagram influencers from Germany (currently 1.55 million followers). She has already been in front of the camera for various film projects, is working on her first full album and is starring alongside a world star in the Guru Josh Project "Infinity 2008".
At the same time, she is completing a correspondence course as a personal trainer and nutritionist, designs her own fashion collection, and is active against bullying with "CAMP STAHL" Stoppt Mobbing! and in the fire department. In addition to her social media activities, sports and music are among her absolute passions.
Read also: Anike Ekina porn was this hot
Anike Ekina was born in Hamburg in 1987. She has remained loyal to the Hanseatic city to this day. In her music videos she cuts a good figure, not only because she is 1.75 m tall and slim, but also because she has huge 70 F cup breasts. Many a man dreams of playing with such boobs at least once.
She likes music and loves to dance. Even today she likes to go out to trendy clubs in Hamburg. At the same time she likes to wear clothes that emphasize her curves and also like to let her nipples push cheekily through the fabric.