Eronite.com – The German erotic news magazine
Interviews, funny story, interesting news and perverted messes in Erotic News Magazine
The Erotic News Magazine "Eronite" of the German porn label Eronite Movie Productions reports from all over the world about the eroticism, sex and porn industry.
The erotic entertainment magazine for adults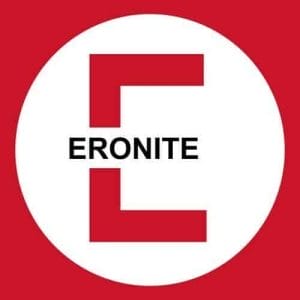 Editor-in-Chief Mario Meyer: We conduct interviews with the porn actresses and amateur starlets of the scene, are always on the lookout for new stories that are extravagant and bizarre, crazy and loaded with a good dose of humor. We introduce German amateurs and international porn stars. We want to get away from the dull image of dusty 80s porn and the dirty magazines that were sold under the counter at the station kiosk. It is a matter of the heart for us to provide our readers with sex stories and BDSM stories and background information.
The team of ten authors supplies the Erotik News magazine with new articles
Our editorial team intensively observes the erotic landscape and thus obtains a first overview. If you can find interesting people or exciting stories here the Erotik News Magazine presents you with clearly arranged articles, portraits, interviews and columns. Or simply product presentations, competitions and reports on events and erotic fairs.
Contraception, sex positions, porn movies – these are all things that interest our readers. We try to present a diverse picture of the erotic industry and cover many fields. You are a writer yourself and would like to write for us? The best way to get in touch with us is to send us a sample of your work via our contact form!
Sexy headlines dominate the news in Erotik News magazine
In the erotic magazine Eronite.com you will find sexy news, stories, portraits and interviews with the most different actors from the erotic industry. The participants report about our pornocastings, which take place all over Germany, and tell us how it went for them. But we also present our DVD and movie new releases and show you trailers (preview videos) of our latest productions. erotic stories round off the offer.
The erotic news magazine for a mixed target group
An erotic news magazine should definitely not only address men as a target group. Just as the authors for the magazine of "Eronite" are not exclusively male. In addition to the men, female editors also write here, who deal intensively with topics related to the erotic industry and with sexuality and eroticism in general, and some of them are even professionally specialized in this field.
The editors in the team conduct interviews with well-known actors from the porn scene and other makers from the erotic industry. Editor Julia Moreno likes to do interviews and portraits, researches for the Erotik News magazine on exciting topics, including BDSM and fetish. With Hera Delgado there is even a real bondage master (in the technical language called "Riggerin" or "Rope Artist") in the game. When she's not writing for Erotik News magazine, she is Germany's only fetish film director and gives bondage lessons on Mallorca. In addition, readers will receive tips and tricks from the sexologist and journalist, Dr. Dorothea Flogger. And Nyna Mateo is also one of the editors who, with her great writing style, enriches Erotik News magazine and has exciting and exciting things to offer readers.
Accordingly, the contributions are addressed not only to men but also to women. Nowadays eroticism in the media is no longer a male domain, where women are only used as objects, but not as consumers and information seekers. More and more women want to inform themselves about relevant topics. In addition, more and more women are also getting into porn, whether alone or with their partner. Therefore, the Erotik News Magazine also offers interesting and appealing articles, where you can inform yourself about new porn releases and the actors as well as the scene in general.
Erotic stories especially exciting for women
Especially in erotic stories, which are published in the Erotik News magazine, women are at the forefront as readers. Stimulating the erotic fantasies of a sparkling read is a special pleasure for female readers. Same for men, of course. The nice thing about it for both genders is that the film can run very individually in the mind. In their own imagination, the characters take the shape that the reader wants and finds attractive. If the story reflects your own preferences, you can put yourself into the story in a wonderful way. All the more exciting is the reading pleasure. Moreover, the stories are really to the point, which of course also turns women on, who like to get going with such stories and get ideas and suggestions for their own sex life.
But of course, women in Erotik News Magazine love far more than just erotic stories as readers. They are also interested in an insight into the porn and erotic industry and follow the interviews and portraits with the actors. Reports on studies and exciting topics from the world of sex and eroticism as well as tips and tricks in Erotik News Magazine are also of interest to female readers.
Unlike women's magazines
This is particularly appealing to readers who deal extensively with the topic of eroticism and want to be well informed: The erotic news magazine from "Eronite" gets straight to the point and doesn't beat around the bush like women's magazines that have a section for erotic topics or sex and love. Where Fifty Shades of Grey Writing in women's magazines as a light version rather appeals to the broad masses, many female readers prefer to inform themselves professionally about BDSM and fetish and prefer the erotic news magazine as a source. Because where real experts in this field have their say, the information content is much greater for the readers.
Female authors also interesting for men
Of course the female perspective in Erotik News Magazine is also exciting for male readers. If only because many men want to know how they can make a good impression on the opposite sex and how they can respond better to their partner in bed. The tips of a sexologist help much more than those of a self-proclaimed women's expert, as they can be read in many blogs and magazines.
The erotic news magazine from Eronite thus offers readers an exciting and exciting information platform, which is constantly enriched with fresh content by experienced editors.
Fake news excluded?
Fake news is as common as fake tits. Some like them, some hate them. We want to entertain! Nonsense or obvious false reports have no place with us. Our editorial team carefully researches the articles to offer you a carefree reading pleasure. Who, by the way, thinks we're fake in general, to this we put the Wikipedia article about the Eronite Movie Productions (exclusive actress Xania Wet could even win a Venus Award) as well as our long-time house- and fetish film director Hera Delgado (three times nominated for the Venus Award).