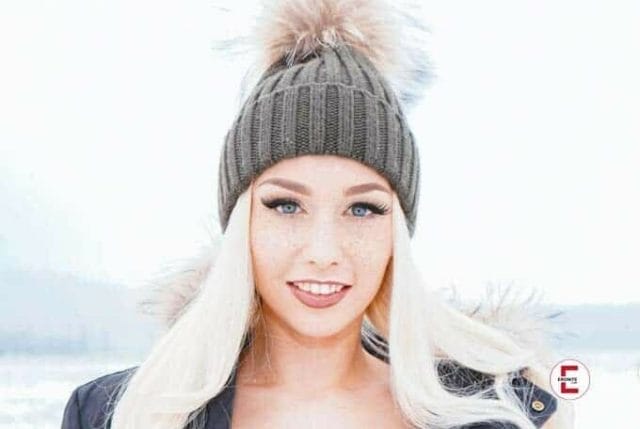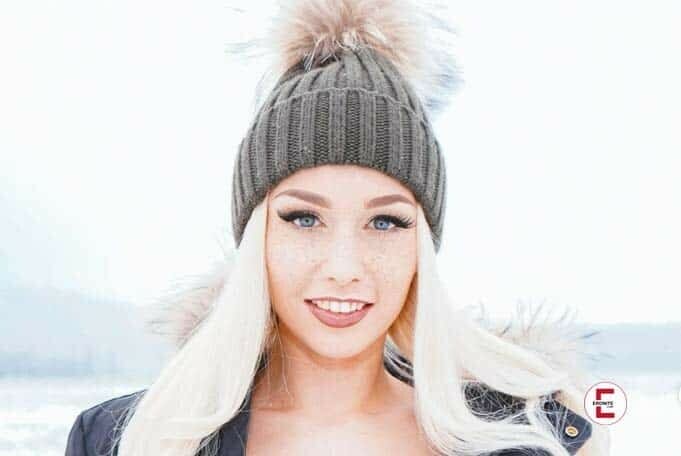 Just Lucy on track after new start
Now, the 26-year-old, who once called herself Lucy Cat, cracked the 100,000 mark on Instagram and has reached another major milestone after rebooting her career. Things are also still going great at FanCentro, the uncensored social network. "I like this total freedom and openness to interact with my fans here.
---
Eronite empfiehlt dir diese XXX Videos, Livecams & privaten Kontakte:
---
I don't have to constantly watch out for nipples, but can post freely," explains Just Lucy. This goes down very well with the fans, who follow their star in large numbers.
Is there a new YouTube format coming soon?
Currently in planning: A new Youtube format with a well-known personality…
If you want private and intimate glimpses of her, you can find her at FanCentro after her new start. This is the social media platform that allows you to earn money with your own content without having to pay attention to restrictions. Each Influencer determines what they want to publish, when and how, and how much it should cost their fans. Self-directed social media with the opportunity to make money at its purest.
There, she is also an international brand ambassador and part of the Centrouniversity, where online conferences and training courses on topics such as brand building and self-presentation are held regularly. Just Lucy once already very successfully built a brand and a fan community: "I'm well on my way to getting strong follower numbers again."
Few of her fans know that Just Lucy's real name is Lucia Katharina Berger. She was born on 2 March 1994 in Rostock and now lives in Hamburg. The camgirl is 1.62 m tall and weighs a whole 50 kg. Just Lucy may be small and slender, but she's still full of concentrated energy. In her school days Lucy was active in swimming.
After graduation, she decided to start a course of study at the University of Applied Sciences in Wismar, specialising in transport operations/logistics. Like many of her fellow students, Lucy decided to finance her studies by making porn. This is how the first Just Lucy porn was born. The porn actress Just Lucy quickly realized that she was well received by her fans and that the first Just Lucy porn would be followed by many more, especially now after her new beginning.
So interesting is the job as a cam girl
Many women dream of a new start as a cam girl. To become a cam girl, nothing could be simpler: all women need is a webcam, a computer and an Internet connection. The registration form and terms and conditions often feature salacious slogans such as "Start making lots of money – it's easy, free and fun".
Read also: These are the 40 most popular amateur porn girls
However, as far as the age for the new start is concerned, there is one unbreakable rule: to apply, you must be at least 18 years old and be able to present your identity card.
New start as cam girl
Because in this business, anonymity is relative. Although their name is replaced by a pseudonym, most of them pose with their faces open. On the bed, in a room or in a "private living room" that looks like a bedroom.
They are seemingly accessible, but in reality very difficult to reach. For security reasons, few of them give their e-mail address, and the only way to get in touch with them is via instant messaging, which doesn't exactly invite intense conversation.
Often just a side job
Many cam girls have another job and put themselves on display to supplement their pocket money. Others do so only temporarily, for example to finance their studies. Some girls are just exhibitionist and it is the best way for them to satisfy their sexual needs.
But then they don't consider it a job. The money they earn is just an extra. You might even think that it's just a hobby then.
A lucrative business?
The cam girls are paid with "tokens", the virtual currency that is common on such websites (10 tokens = 1 EUR). This fictitious money is redistributed by the site operators depending on the type of show, the number of visitors and the performance of the girls. For a "Flash Boobs" striptease (unveiling of breasts) 100 tokens are payable.
300 tokens for a "Flash Pussy" (taking off your panties). It depends on how well the girls can attract customers and, most importantly, how long they can keep them on the line, because every minute is charged.
A cam girl earns about 35 EUR per hour at her new start. While the average earnings of most cam girls are more like 25 EUR when they start over, some even collect 200 EUR per hour. What you earn when you start over depends on your personality, confidence and luck in starting over. Girls who have a perfect body do not necessarily deserve more than others when starting over.
As a rule, camgirls start with a salary of just under EUR 1,000 in the first few months. Depending on how diligent and motivated the cam girls are in their new start, this amount can quickly quadruple. The best end up with EUR 100,000 in their bank account every year. That's more than EUR 8,000 per month.
Because besides the granted clicks, the Internet users can also send gifts to their favorite camgirls. In return, they can sell them their panties, personalized videos, or even access to their social networks. In short, everything is good to earn money! For the professionals, this job is a profession like any other, absolutely not comparable with prostitution.
Of course, this sounds great if you are planning a new start as a cam girl. But of course, it's not just the money that's important. After all, a job like this should also be fun. That's why it's always good to listen to a cam girl's opinion to find out if this job is really for you.
Complete freedom
Besides an attractive salary, cam girls also seem to have complete freedom in their work. Each sets her own schedule and divides her own time. Some never work nights, while others work more than 16 hours a day. They spend the rest of their time creating mini-video capsules, which are then posted on special websites to serve as their flagship when they start over.
Lucy clearly says: "As far as my relatives are concerned, I have no problems. You know me. I am quite shy and paradoxically very spontaneous and bubbly. I have to constantly challenge myself. At first glance, you wouldn't suspect that I'm a camgirl, at least not that I could relate to this world in any way. When I reveal what I do, people are quite surprised and that's a good thing. This helps to break down stereotypes.
The camgirl is rampant, very porn! Well, it's not. I even have a friend who is a lawyer who became a camgirl! I always talk about it with humor and a lot of naturalness. I have a certain distance, I am even quite detached. I live this experience without taking myself seriously. There are no worries with my partner. He also does not see my activity as work or compulsion. He is not jealous, on the contrary. He supports me, is very present and we talk a lot.
Sometimes he even joins me during the show if I feel like it. We then become a "cam couple". We have our fun, but that doesn't stop us from living an intimate life away from the camera. This everyday life fulfills me in that I can do what I want.
Secondly, I am lucky: my relatives understand me very well and I can talk about it freely with them. I am well provided for. Both professionally and personally. Physiologically, I am tired. There are the cams, the coaching and also my daily work. My days are packed, but I love it. If it stopped tomorrow, it would make me very unhappy."
From concept art to the mastodon of the porn industry
In 1996, a young conceptual artist named Jenny Ringley founded "Jennicam," a website where she filmed her daily life minute by minute. Anyone with a 56k modem with sufficient power can watch Jenny brushing her teeth, drinking a milkshake, but especially masturbating with a dildo or having sex with a passing man.
The success was so great that she later charged for access to "Jennicam" and with this "proto-reality show" revealed the contours of a new job description: that of the cam girl. Other sites soon followed suit, such as AmandaCam in 1998, which refined the idea and offered the ability to "chat" with viewers.
Since then, "camming" has gone from strength to strength, and in 2016 was described as the "engine of pornography" by Alec Helmy, director of the influential magazine XBIZ. The numbers speak for themselves: of the $5 billion the porn industry turns over each year, $2 billion comes from camming, and every minute 12,500 cam girls and 240,000 viewers are constantly online.
Conclusion of Cam Girls: Geishas of modern times
A cam girl interacts sexually with her audience in front of a webcam for money. But it would be a shame to reduce this job to just that. Since part of its origins can be found in lap dancing, striptease and the "society ladies", this activity focused on eroticism and conversation requires many skills. First of all, there is the art of staging, which consists in creating an atmosphere by using the right lighting (neon lights, etc.) and a suitable decoration (dorm room, SM alcove …).
Then comes the choice of clothing and underwear that will determine the theme of the session or the different possible role plays (nurse, teacher, policewoman …). Discussion with "viewers" is critical because it allows you to write stories, raise the temperature (in group chat or private chat), and collect valuable tips.
Finally, a cam girl must also be an excellent community manager who fills her social networks with content. These skills can be very lucrative, as the salary of a sought-after camper is several thousand euros per month.