Eronite – the contact for the big world of eroticism
Fetish, BDSM, hardcore and reality – at Eronite every desire is satisfied
Already since 2006, Eronite Movie Productions has been inspiring as a label with a focus on fetish and SM films in German language in the form of DVDs and VODs. Special sublabels then supplement the hardcore, reality and amateur content sector.
Under the motto "porn as porn can!" the company Eronite Movie Productions offers everything an erotic heart desires!
Eronite Movie Productions takes your breath away
Porn as porn can – at Eronite dreams come true!
Eronite Movie Productions mainly produces erotic films with lengths of 60, 90 or 120 minutes. However, especially in the amateur sector the films are also available in shorter lengths – between 5 and 10 minutes. Perfect for the quickie in between. All films are distributed in the form of DVDs and VODs, which are available in mobile portals, video and erotic stores and through webmaster distribution channels.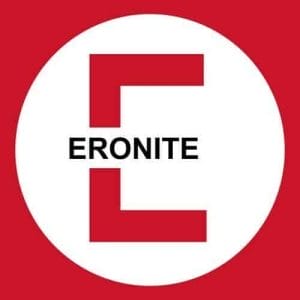 The Eronite Movie Productions from Eronite Media Group also exclusively looks after many performers and webcam girls including marketing, consulting, graphic and web design, legal support and also financial advice. Public relations and press work is also part of the erotic company's portfolio. But there is also a lot going on behind the scenes. A team of several people works in the areas of web design, accounting, PR & marketing, sales & sales, law, press, content management, scouting, management and personnel. The team also includes interns, make-up artists, cameramen, production assistants and lighting technicians. From outside, graphic designers, editors, and employees in the field of DVD packaging and auto-autoing are consulted to provide additional support to the team. Bundled competence, many years of experience, full concentration and high-quality eroticism meet here!
Erotic news magazine from Eronite Media Group – probably the hottest pastime besides movies
"Eronite" is the Erotic News Magazine of Eronite Movie Productions, which regularly raises the pulse with funny stories, interviews, exciting news and horny messes. From all over the world and about various sex and erotic stars is reported here. Dusty 80's porn magazines are all water under the bridge – "Eronite", the erotic News Magazine by Eronite Movie Productions, delivers piquant interviews with porn actors, bizarre, extravagant and crazy stories with humor and profiles of hot porn stars. Dirty magazines that are bought secretly have long since become obsolete.
"Eronite", the erotic news magazine from Eronite Movie Productions, proves this and provides readers with exciting sex stories and stories about BDSM. By constantly observing the erotic landscape, the editorship team, which consists of ten heads, gets an overview and always finds super hot people with intimate stories and prepares portraits, interviews, columns and contributions. In addition, no reader will miss erotic trade fairs and events anymore, as the magazine always informs about the latest erotic events. Sexy headlines for exciting moments – "Eronite" makes it possible!
Eronite wants to make money together – not with each other!
In more than 10 years the company has already gained professional experience in the world of eroticism. In addition, the Movie Productions team was able to get to know the different facets of commercial and non-commercial porn scenes. So for years now, the professionals have been looking after men and women who want to be known in the hot adult world. The management of Eronite Movie Productions supports the prospective actors not only with content and practical assistance in webcam and actor work. But also in sales and marketing, graphic and web design, legal support and financial advice. For all needs, wishes, concerns and uncertainties, the professional team is there to help with advice and action and always has an open ear.
Especially amateurs and newcomers will feel especially comfortable during the film production. The employees are available at all times in a responsible manner and also help with the marketing of the films and clips. Maintaining contacts is the be-all and end-all in the amateur scene – here too, you can rely on the know-how and many years of experience of the production company. The team at Eronite Movie Productions knows how the business works, which help challenges can overwhelm the actors at the beginning and how erotic and sex films can achieve economic success in the fastest possible way. Webcam girls and porn actors are gently "introduced" to the sizzling world of eroticism.
Webcam-Girls and other Hotties find here space to show themselves
The philosophy of Eronite Movie Productions is: earn money together – not against each other! This means that the production company wants to experience honest and authentic cooperation. So the actors are not only actors who act out erotic passion, but the performers live the sexy lifestyle behind the cameras. Also on set, tingling eroticism is directly in the air – Movie Productions ensures this with a relaxed, pleasant and pleasant atmosphere for all involved.
Participation and honest communication are important for all sides and are the order of the day. A personal relationship between the company's employees and the performers is particularly important to the Eronite team. Nobody has to do anything – but everybody is allowed to do everything! An open environment eliminates the initial nervousness of the performers. The philosophy of the German porn label should achieve the goal that all contributors can let go and let themselves fall. Besides the satisfaction of the actors, this also increases the quality of the films. Porn as porn can – the motto of Eronite Movie Productions!
Hera Delgado, a filmmaker who specializes in confessing fetishists, is a self-confessed SM woman and has been moving in this scene for years. This long experience enables her to know the fears and worries, desires and preferences, and places particular emphasis on the authenticity of the representation. For these reasons Hera Delgado intervenes cautiously and supportively between the actors.
Eronite also helps "amateurs"
Sometimes it should not only be careful and cautious, but also really hard. Eronite Movie Productions also offers the right thing for this, because the production company loves the extraordinary. Polyamory, pornography, swingers, BDSM and hardcore are part of the company's product range. Erotic subcultures are welcome here and are gladly shown here. No wish remains unfulfilled – no trousers dry! The production company is also happy to assist self-producing actors with the marketing and distribution of the clips and films. Newcomers can even have professional DVDs made, which are sent home in shrink-wrapped DVD boxes.
As amateur or amateur >/g> all costs for authoring, DVD mastering, cover design, barcode, high-resolution printing, duplication of the DVDs, packaging, cellophaning and also shipping can be covered by Eronite Movie Productions. This gives the performers many advantages and helps them to pursue an erotic career. The performer receives complete DVDs and does not have to worry about anything. Through the DVDs the performer can make a name for himself. And thus benefit from the combined knowledge and professional services of Eronite. Existing material turns into money – trade fairs, parties and your own website can be enriched by the DVDs!
Eronite is more than just hot air – pure eroticism and best quality are available from one source
Eronite Movie Productions makes wet dreams come true and provides fuel for hot hours. Erotic stories, interesting news, portraits, interviews, trailers, new releases, BDSM movies, fetish videos, porn movies and hardcore videos are part of the wide range of the erotic portal.
Eronite Movie Productions functions as a successful porn label in the German-speaking world and produces primarily in the niche segment. As a result, the producers are also constantly looking for men and women. But also after couples who come from the fetish or hardcore scene. In all areas, the production company regularly holds casts for actors and actresses to discover new porn stars. pornocastings enable performers to make a breakthrough in their erotic career.
First test shots with other actors are also possible during casting if desired. In the fetish area, however, first of all intensive preliminary talks are held. Detailed advice and useful tips are of course also available – so that the casting is also a success. So if you enjoy being filmed having sex, are reliable and punctual, you have a high chance of being successful at the Castings. Passion and some exhibitionism are the basic requirements – the way to become a porn star is that easy!
Eronite Movie Productions is the top address for porn actors and all those who want to become one. But also erotic fans who prefer to stand in front of the screen rather than in front of the camera can get their money's worth thanks to Eronite's hot films.
Desire for others and also for the same sex as well as sensuality, lust for another body and hot sex. This is very important to Eronite. All kinds of preferences, inclinations and secret fantasies are appealing to Eronite. And the editorial team is constantly putting together the best from all areas. In addition, exciting interviews with stars and starlets of the porn industry can be viewed and read including intimate and spicy details. Stars like Conny Badger, Sunny Star, Pornfighter Long John, Texas Patti, Sweet Sophie, Anna von Freienwalde, Natalie Hot or Julia Pink have already done themselves the honour here. And thereby reveal intimate facts about your own private life. Also amateurs can apply for success-enhancing interviews at Eronite.