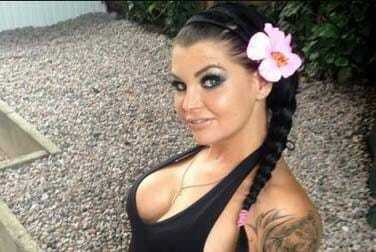 Merry4fun birthday ♬♩
She is the amateur of the century
On 19 July Merry4fun celebrates its birthday! From the whole Team of the Eronite the very best congratulations and all the best for your day of honour, dear Merry4fun ♡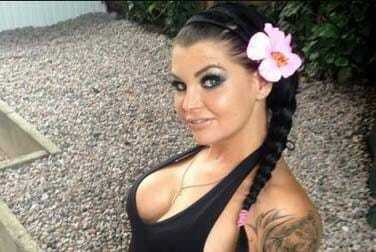 Merry4fun – a real coast mouse, she is a sexy porn actress and hot webcam girl in personal union. The dark-haired beauty comes from the beautiful keel at the Baltic Sea. A real North German girl!
Merry4fun loves her life and enjoys it to the fullest – and for her this includes above all sex. Your dirty hobby even comes first! In order to blow up her synapses, Merry4fun is constantly on the lookout for men who are eager to experiment and with whom she can experience her next kick. She feeds on her fantasy during sex and in her own head cinema she prefers to play the leading role herself. There is almost nothing that Merry4fun hasn't tried before, but she is still open to new suggestions and is always available for a change.
♬♩ Happy birthday, Merry4fun, happy birthday to you…
But today we want to celebrate Merry4fun and leave everyday life behind us with her! In the webcamchat with Merry4fun it is easy to switch off and concentrate on your lust – and of course also on hers, because the horny girl never wants to come too short.
Merry4fun is also sometimes gladly tackled harder. Her biggest dream is to be humiliated and sexually used once by several dominant men. It may be really hard to get to the point, she wants to be a willing sex slave for the guys, with whom they can do whatever they want. Everything! Merry4fun knows no inhibitions and taboos and wants to get really fucked up, until she's all done and can't do it anymore, her white man juice drips out of all her holes and her little pussy is chafed by the many thick beating that has been done to her. Hard, short and awesome. That's how Merry4fun loves it.
The Merry4fun birthday today – all the best!
When Merry4fun once again indulges in her favourite hobby and gets laid, she clearly prefers the doggy style. If the guy then pulls her by her buttocks on his hard straps and takes her through hard, Merry4fun comes best to orgasm. And that's what really counts for them. On the hunt for the next orgasm she knows no taboos.
More sex pictures andporn movies of the pretty north german is here: Merry4fun