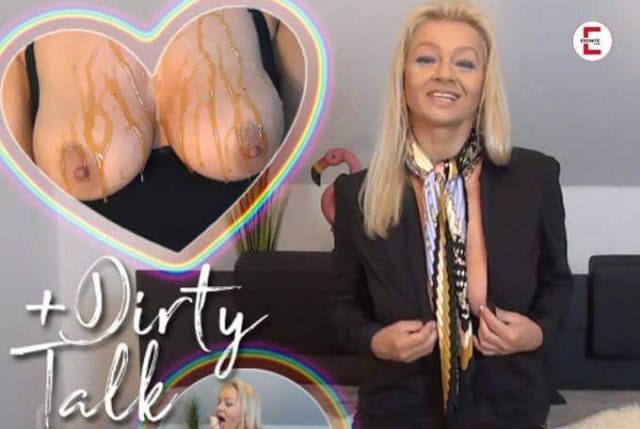 MILF royal birthday ♬♩
Today MILF-Royal celebrates her birthday, the editorial staff of Eronite and all her fans congratulate the Austrian MILF-Royal on her birthday.
---
Eronite empfiehlt dir diese XXX Videos, Livecams & privaten Kontakte:
---
Don't dream your life, live your dream
This is the motto of MILF-Royal. The royal MILF, who in real life goes by the name of Andrea, has many preferences. She is into dirty talk, role playing, sex parties, and nylon strap eroticism as well as the dominant role in SM games.
This of course includes high heels, lacquer, leather, latex and also golden shower. She also likes to live all this out in public. This diligence stands out. By MyDirtyHobby MILF-Royal was voted Amateur of the Year twice in a row in 2016 and 2017.
Majestic MILF
Angel face is framed by blond hair. The blue eyes can appear sweet and innocent, but also cold and calculating. Her regal 75D natural bust will leave any onlooker drooling. Whether true blue blood flows through the veins of this majestic appearance? For their followers, consisting of fans, slaves and submissive servants, the answer should be clear. Many of them have certainly been eagerly anticipating the MILF royal birthday for months to shower their queen with gifts.
Always open for new shooting partners
MILF-Royal is open for pretty much everything. Men, women and couples can contact her at any time for the spontaneous shooting of a sex event in the party basement. Who knows MILF-Royal, knows that at this point the dirty talk will never come up short.
♬♩ Happy birthday, MILF royal, happy birthday to you …
What does a MILF royal want for her birthday?
The queen among MILFs is into rock music, likes to read books and is into Italian food and seafood. Of course, souvenirs from erotic stores are also welcome. If you want to give MILF Royal something for her birthday, it's best to just be creative and humorous.
MILF royal has a birthday and the whole court celebrates her queen's day of honor. Why hasn't the MILF royal birthday been designated a national holiday in our country yet? It can only be because she is from Austria and resides from there.
More porn pics and sex videos of the pretty woman is available here:
MILF Royal