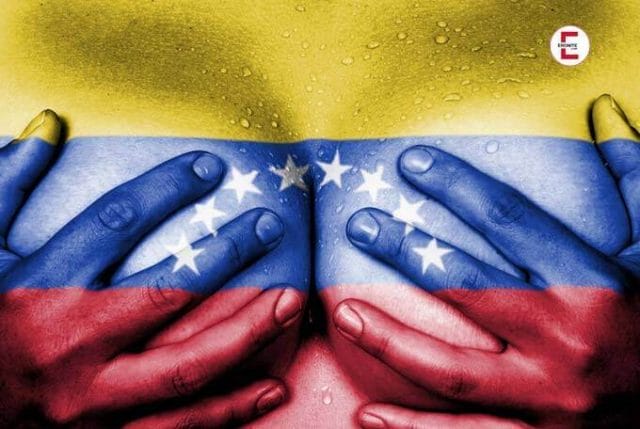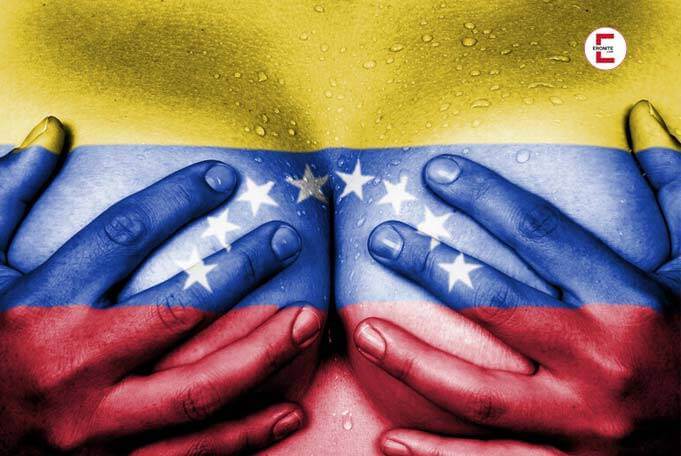 I want to be your pleasure slave
After the day of punishment, when my training as a sex slave began, which in reality I enjoyed very much, my day of reward followed after I successfully completed your I want to play a game with you. Silence in the car to increase the sexual tension also gave me a lot of pleasure and especially pleasure. Now I was ready to serve you as a pleasure slave.
---
Eronite empfiehlt dir diese XXX Videos, Livecams & privaten Kontakte:
---
The day of the reward was within reach
After I had really done everything to get the day of the reward, after I played your game and was always obedient, one evening my phone rang. A message from you flashed in the display. My heart was pounding. My thoughts wandered to our last meeting when you had taken me in the car and you had cum in my mouth.
By the way, that's when I actually swallowed your sperm for the first time. And I have to say, although I would have been very reluctant to do that before, it wasn't bad at all and so I felt like I was making you even more will-less than you already were.
I did not think before that a gift could disappoint me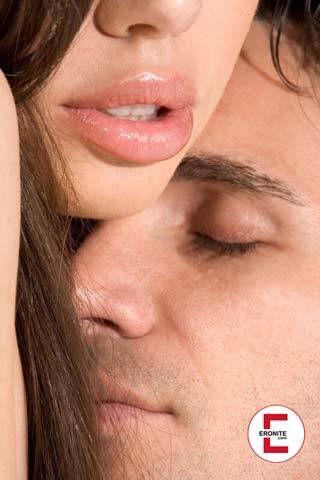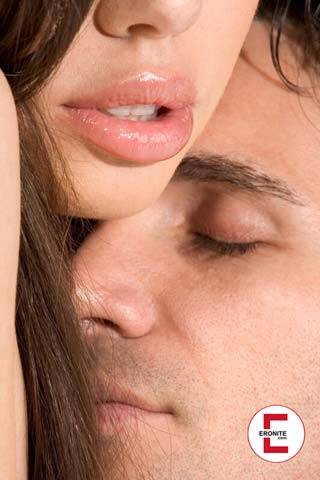 Excited and actually full of anticipation, I opened your message, "Carolina, pretty lady, I want to give you a gift tomorrow night. Please be downstairs at 8pm, I'll pick you up and then we'll go to my place." A gift? So the day of the reward promised a present. Too bad. Somewhat disappointed, I read the lines. I would have rather thought of a new exciting adventure than a small, disdainful attention.
But well, maybe it was a good surprise and the gift to something to use. Anyway, last you gave me a vibrator that I really like to use. My favorite is to use it to bring myself to climax twice in a row, once to vaginal, then to clitoral orgasm. This really works great with this joy dispenser. But I also really like the corsage you picked out for me, just haven't had a great opportunity to wear it yet. I actually only wore it once too, when I took two photos for you.
You even saved one of the photos under your favorites, which makes me proud, because then I know that you desire me. When I imagine how you touch yourself when you look at this picture of me in the corsage, I get all warm between my legs and I feel like giving you a blowjob right now. But instead, I was still sitting over the message thinking about what the gift could be. The most obvious guess was something to wear.
Maybe suspenders or very special hold-up stockings. But what was the use of worrying about it now? At that moment, I was really – honestly – a little disappointed. I put my phone aside and made myself something to eat first. My thoughts turned to our sexual adventures so far and what might come next. I had some ideas myself, what I could do with you…
Arrived at your home, first of all nothing looked like a gift
Somehow curiosity won out. I wrote you back without further ado that I would be with you at the specified time. I waited anxiously for the next day. As always, I got it for myself again in the evening. For this, of course, the vibrator you gave me served well. And so while my pussy was almost leaking with horniness, I thought about your cock and your ideas to seduce me and fuck me somewhere properly.
The next day was not particularly exciting. Get up, have breakfast, do the housework and chat a bit with girlfriends. Our meeting was not to take place until the evening. Before that I took a shower, shaved my legs, armpits and pubic area. Hairless and freshly shaved he liked me best. Then I got ready, put on a beguiling perfume, strapped up neatly and put on sexy clothes in which my breasts – and he especially liked them – were shown off exceptionally well.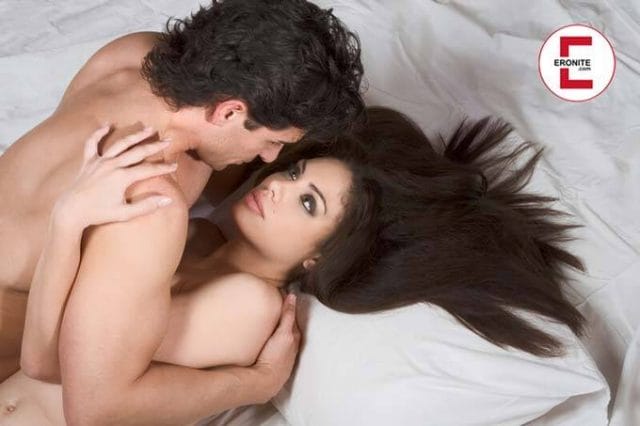 Immediately you grabbed me by the shoulders after I entered your apartment and pushed me back against the wall. With one hand you held my arms, with the other you grabbed me by the hair and kissed me. Your foot parted my legs and your knee you pressed against my pussy, which was already throbbing wildly. I would have loved to get down on my knees and suck your cock as a submissive pleasure slave. And then let me fuck you from behind. But you seemed to have other plans.
As a pleasure slave I was ready to do anything for you
You pulled me into the living room, which was covered with a cozy, deep pile carpet. It smelled pleasantly of fresh flowers. It has always been important to you to create a pleasant atmosphere. With slightly spread legs I stood in front of you. Expectant of what would happen now. I didn't dare ask for my gift. You turned me around and kneaded my tits properly from behind. This treatment I enjoyed very much, my pussy became wet and I got a desire for more. My reward day was finally coming!
During the tits massage you slowly took off my dress, stripped me panties and bra. You really picked me up, groped me everywhere like a perverted lecher. But that's what I liked about the way you treated me. Like your property, which you now had to scrutinize. You touched me where and how you wanted. Without asking. You took what you felt like. It excited me immensely. My lust boiled up even further.
On the floor, on the carpet, was a necklace that I only now discovered. You made me lie down on the floor. My hands and legs you have spread wide on the chain links, the cross bondage on the floor was uncomfortable at first, but then my curiosity about what was coming won out. When you blindfolded me and I could only hear, smell, taste and feel, I was deprived of one of my senses, you also put headphones with classical music on me. So now I couldn't hear anything either!
Read also: The first time sex with a busty Latina
So now I lay before you stark naked and with open gaping pussy. Defenseless. Delivered. You could have done anything with me now. In fact, since I trust you, that would have been no problem. On my legs I felt your hand. First on the left, then on the right thigh. But your hand was not naked, you had latex gloves on with which you caressed me. A crazy feeling that excited me very much. Lightning flashed through my body as you stroked your fingers over my clit.
Your answer was so clear that I already knew it beforehand
Suddenly the music stopped and you asked me, "Would you like to serve me as my pleasure slave and fulfill my every sexual desire?" the answer was not long in coming. I was ready to fulfill his every wish and serve him as his pleasure slave. I wanted him to take what he wanted, but always let me get my money's worth. Be it through heavenly orgasms, wonderful sex or simply beautiful gifts. So I simply replied with a "Yes, sir. I want to be your pleasure slave".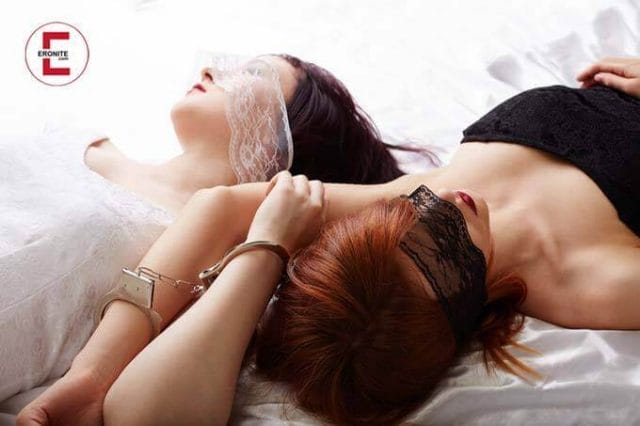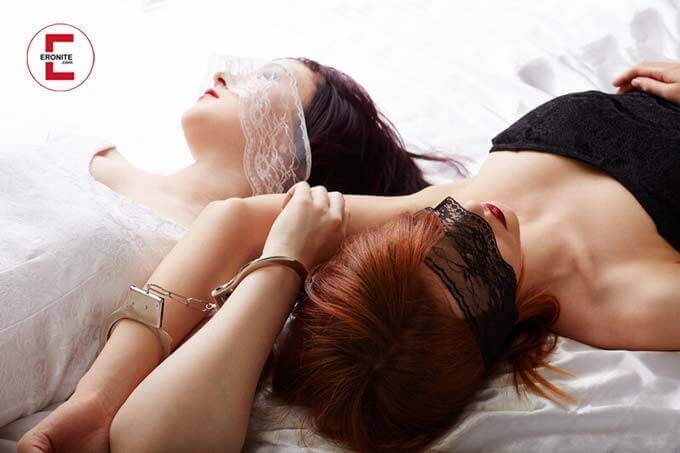 As a thank you, you stroked my cheek, kissed me tenderly. Then the music sounded again from my headphones and you continued to stroke me with the latex gloves. My legs, my tits, my nipples, my neck and also my labia. In between, you kept pushing a finger into my pussy while your thumb rubbed against my clit. I gasped and panted, moaning out my pleasure. In between you paused and let go of me. But only to look at me, to look at my naked body. Then it started all over again and you brought me to the brink of orgasm, but only to stop again in time.
Your surprise for me really had it in itself
You repeated this game a few times, but your hands now somehow felt smaller and more delicate. All at once, the tip of your tongue hit me right on the clitoris. Wow – that had it in spades. Your tongue was warm, moist and a little rough. She danced right on my pearl, sucking it in and working it tirelessly. Again, I was about to climax when you stopped short.
Then this also started all over again. Only that you now – completely unexpected for me – put your bulging glans on my lips, which I immediately opened willingly to receive your hard cock. But what… What had happened there? Because the tongue licked me further! I startled, but continued to blow the thick dick in my mouth.
The music stopped, you took off my headphones and mask and said only one word: "Surprise! When I looked down, I recognized between my legs a woman with black hair who licked me extensively. She licked out my column by every trick in the book. Wow – I didn't expect that! Sure, you had asked me once what sexual fantasies I would have as a pleasure slave and I also confessed to you that I would like to do it with another woman, but that it came to this now and here, I simply lacked the words. I was thrilled with how you kept surprising me! However, I could not grasp many clear thoughts, because the warm tongue of the woman did a great job.
I enjoyed my first lesbian experience to the fullest
It was a South American woman with a beautiful face, very tender hands and a shapely body with large, firm breasts like from men's dreams! Now I remembered why he had asked me what type of woman I was into. I didn't like Asians and Africans that much, so my answer was "Latina or European." He had remembered that. My gift continued to lick while your cock was still in my mouth and fucked him now.
Also read: This is why so many guys go for Latinas with big tits
But you didn't do that for long, because you got up and put on a condom. But you didn't want to fuck me, you wanted to fuck her! You knelt behind her and with a jerk you penetrated her, after you had spread her pussy slime a bit more on her pussy. That was already horny to watch as I squirmed under her tongue, she licked out my cleft and sucked my clit while you fucked her from behind.
Again and again I looked into your eyes. We were both horny as anything. Never thought it would excite me so much to see you fuck another woman! You pushed her so hard that I almost freaked out with excitement. How I would like to be in her place now as a pleasure slave. But first you loosened my bonds, I rubbed my wrists and wanted to get up.
As a thank you for my gift, I now wanted to give you something in return, withdrew from the dancing tongue, stood up and knelt in front of you with the other Latina. She gave you a titty fuck and I kissed you. When you were about to cum, I placed your cock right in front of our faces and we opened our mouths, sticking out our tongues. Alternately you put your now bursting hard tube into her, then into my mouth.
Together we gave you a double blowjob, the best of your life! As expected, you couldn't keep it up for long. With a loud scream you sprayed your full load in our faces and mouths. Your sperm dripped from the corners of our mouths onto our breasts. With abandon she sucked your now flaccid spear clean.
The three of us smiled at each other. But now I also wanted to know how the pussy of another woman tastes and gave her to understand that I wanted to lick her now. No sooner said than done. She lay down on the sofa with her legs wide apart and I sat down in front of her. Her scent rose to my nose as I approached her pussy. Her labia shone with moisture, the pink flesh of her most intimate interior looked as tender as I always imagined in my wet sex dreams. Carefully I slid my tongue along her lips, kissed her and then circled the hard nipples of her insane tits. With one hand I rubbed her clitoris, the other wandered over her breasts and kneaded them.
For the first time in life I tried foreign pussy juice
But now I wanted to lick her, diving completely between her legs. My first lesbian experience! I savored it fully, licking it by every trick in the book, just as it had just done to me. You sat next to her on the couch and watched us go at it. She tasted sweet, her pussy juice spread in my mouth. We two women were so busy with each other that we almost forgot about you. Now we wanted to give you a spectacle.
I took my head up and stood wide-legged over her as a pleasure slave. Pleasurably and full of passion her and my lips merged, we gave each other an intimate French kiss. Women kiss so wonderfully different with their soft lips. Much more tender than men! You obviously became quite warm, our lesbian hustle and bustle pleased you.
I lay down with her and we rubbed our pussies together in Scissors. At the same time I took your penis back into my mouth and sucked it. Your cock became hard again, grew to considerable size. Then I went down on my knees again to lick her to orgasm. And while I licked them, you fucked me now from behind in my leaking cunt. When she came, her whole body shook and I also experienced my climax shortly after, but you just kept fucking until you couldn't stand it anymore and cum.
The three of us lay on the carpet for a moment, completely exhausted, breathing heavily, but highly satisfied. The doorbell rang, the Latina got up, said "Thank you, it was nice. I'm being picked up now." and disappeared into the darkness of the night, while we still cuddled together and then got hot for the third round.
Now I am a real pleasure slave. Your pleasure slave! Tonight I had not only my first threesome, but also my first bisexual experience. Thanks to you and the sweet hooker from Colombia!