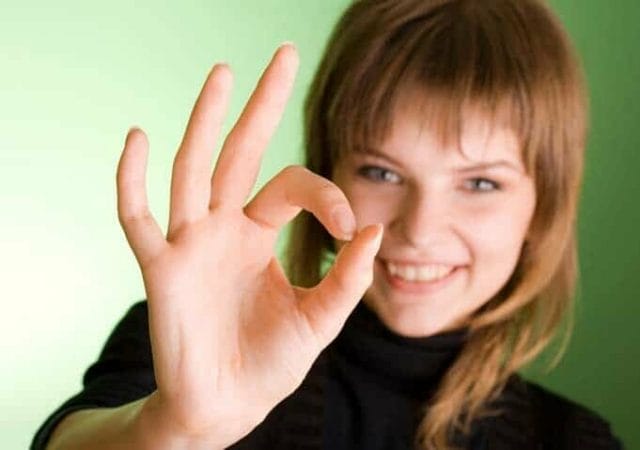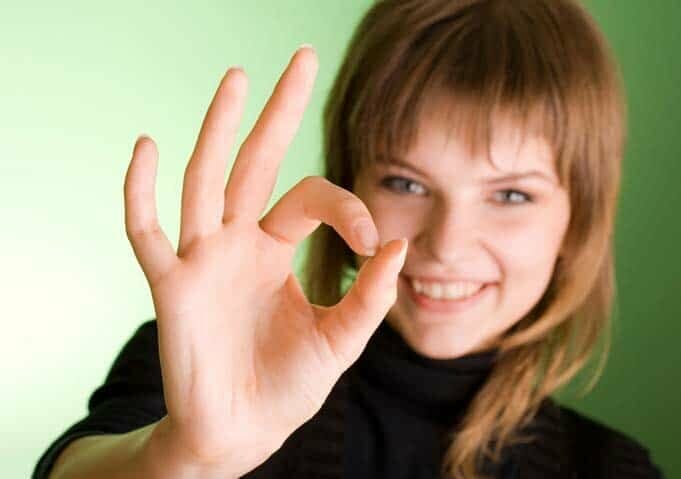 Quickly I was aware of my cause
My name is Lena, I'm 19 years old and I'm currently training to be a media designer in a medium-sized company. I like working there and my boss is nice. I still live with my parents in a small village in Lower Saxony. Here I have a floor to myself, but I would like to move out soon. Just stand on your own two feet. Sure, it has its perks, but male visitors, for example, are nearly impossible, let alone overnight.
---
Eronite empfiehlt dir diese XXX Videos, Livecams & privaten Kontakte:
---
My parents are unfortunately very conservative in this respect, my father fears for his reputation as a pastor in the Protestant church community. My boyfriend is therefore also my first man ever. Of course, he is not allowed to spend the night with me. And that, although I am already of age! So I had to take my sexual experiences elsewhere. That's what I want to tell you about.
She was on a business trip with my boss
My immediate supervisor is a department head, 38 years old and damn good looking. He must have the broads running after him in droves. He never paid much attention to me, except when I went to his office for an interview. He was staring at my tits, though. Apart from that, I really only have to deal with my trainer and the other trainees. His secretary is a stuck up goat and I think he's secretly screwing her too. At least he always looks at her rather lustfully when she wears tight clothes. She seems to enjoy his looks as well. Typical bitch. My boss was away on business quite often, mostly in Portugal or Spain. He usually took his secretary with him, while I took care of the office stuff, the inbox and all that kind of stuff.
I hated the secretary! She is always very dismissive to us trainees, never had a kind word for us. Once when I left the office a little early because I had a date, she ratted me out to my boss. She knew exactly how important this date was to me, that bitch. But she was going to pay for that! She's good looking, has a still damn tight figure for her age, I'm guessing mid forties, and great legs that she doesn't exactly hide.


Okay, I don't have to hide either, but she's also very confident and eloquent. I'm sure she's got a lot of men licking their chops. This was to be her undoing. One day I learned that she was married to the butcher from my village. A rather coarse guy, who visually doesn't seem to fit this petite secretary at all.
The love letter clearly betrayed her
When the two of them were once again in Lisbon together and I was assigned their tasks, I was also supposed to take the phone calls. One day, a strange thing happened. I must add that the secretary's voice and mine are totally similar. This is what it was going to come down to: on Tuesday morning, a man called. When I answered the phone (we were never supposed to say our name, only that of the company plus the addition of "secretary") and "recognized" my voice, he immediately started fluting: "Dear, please give me your fax number again. Are you alone in the office? I want to send you something!"
Sure, I played that game and replied, "Yes, I'm alone, you can send it right away." We exchanged a few more kind words, then we hung up and I waited anxiously for his fax. But nothing came. So first I went to the canteen, had lunch and went back to my daily business. When I had long forgotten about the fax, suddenly the machine beeped. Excited, I rushed over and read the display. Eight pages should be transferred. Good, I had time. Then the printing process began, my nervousness grew. That I was about to violate the secrecy of the letter did not matter to me at that moment.

The boss slut was a horny bitch
Wretchedly slow, the eight pages struggled out of the printer tray. It was a love letter – oh how romantic! What I then saw, however, not only left me speechless, but literally took my breath away. One page was handwritten, the other seven showed only photos. Whereby "only" was a slight understatement in this case. Our secretary along with no less than three men shamelessly gazed into the camera while spreading her legs wide.
By no means was that all. This bland and well-behaved wife she always pretended to be, she was not. While one man sank his big spanking into her mouth and she sucked on it with relish, the other literally impaled her vaginally. The third guy in the bunch made the sandwich perfect and hammered his hard pleasure rod incessantly and with full vigor into her butt. "Such a bitch," I thought to myself, looking at the other photos. It went harder and harder, on the last she let all three of them cum on her face and open mouth at the same time, cum running out of the corners of her mouth. I have to admit, these pictures kind of turn me on. I could feel my crotch getting wet. Without further ado, I disappeared to the bathroom and secretly made it myself.
Three weeks later, the next business trip was due
Later, a perfidious plan matured in me: I wanted to blackmail the secretary and thus gain an advantage in the company. She had it coming! Precisely because she often treated us apprentices, and therefore me, so badly. I copied the eight pages that the fax machine spit out without blushing, and put the originals back so it wouldn't be noticeable that I had them in my hand. Especially as the secretary and my boss were due back that same afternoon. My hour was yet to strike.
From what I overheard, the secretary was planning another trip for her and the boss shortly after we arrived. To Palma de Mallorca. But this time I wanted to go! When I told her my concern, she literally laughed at me. What I would imagine as an apprentice! Without saying a word, I put the photocopies on her desk. She immediately blushed like a tomato, stammering some unintelligible phrases. Tell her to put her foot down so I could go away with the boss instead of her, I whispered. "I know what your husband thinks of those pictures, too," I added with a grin. She wants to see what she can arrange for me, she replies tight-lipped.

With my boss to Mallorca
Two days later, the boss called me into the office. Good thing I was wearing a belly top that day, which really showed off my tight bust once again. He first gave me a lecture on the company's future plans and then asked me if I could imagine accompanying him on his next trip abroad. Business, of course.
When he noticed that I was hesitant, he said that the secretary had raved about me and suggested that I be rewarded and given a chance for advancement. I was flabbergasted. Even if I wanted to blackmail her, I didn't expect it now. Sure, I agreed and was already looking forward to the days on Mallorca. What I was supposed to do there, though, I didn't really know. My boss told me not to worry so much and that I would be fine there, after all I just had to be there and keep my eyes and ears open. The rest would then already arise on the spot.
Two and a half weeks later, we were on a plane heading south…
On a Monday we met early at the airport in Hannover. My boss had everything sorted out and also had my boarding pass on his phone. Seats were reserved and we sat right up front. So you don't have to wait so long when you get off, he explained to me. He ordered me a Coke and for himself a glass of wine. He hadn't asked me. I liked this dominant style, though. Men much older than me no longer have fluff in their heads and know how to treat a woman. That impressed me then and it still impresses me now. During the flight I notice in the conversations that the chemistry between us was right.


Almost two hours later we landed at the airport Sant Joan in Palma. In contrast to Hanover it was very warm, I took off my sweater and Tom – that was the name of my boss – also got rid of his jacket. The shuttle was a long time coming, we were sweating and sweating. Finally it was here and we drove to the hotel. Once there, we had a nightcap in the lobby before heading to our room. I was already looking forward to a warm shower, but then I was bitterly disappointed, because only cold water came out of the tap, no matter which way I turned the lever.

Cold showers? Me? Well, thank you very much…
I called the front desk and demanded rectification and they immediately sent the janitor. He, however, immediately saw that the problem was not with the faucet, but said that a plumber would have to go in and inspect the line. But he can't come until tomorrow. The receptionist tried to give me another room but to her regret there was no other available. Instead, I got a voucher for a wellness weekend at the hotel as a small excuse that I would probably have to take a cold shower today.
Yes, I like to shower very much and also sometimes a little more extensively. I let the water run for a long time, enjoying the warm rays on my naked skin. But cold showers? Damn, you can't do that. But what to do? I sat on my bed and felt like crying. I had been on the road all day, my clothes were sweaty and I probably stank terribly. There was no way I was going to bed unshowered like that. And who knows if the hot water was really working again tomorrow morning. Sure, I could have asked my boss if I could shower at his place, but that seemed a bit pushy to me. After all, Tom was my supervisor and I was just the trainee, we were not friends nor did we know each other very well. But what should I do now?
My boss took shameless advantage of my helpless situation…
At some point I decided to ask Tom if I could take a shower at his place. I called the front desk and asked for operator as I didn't know what room he was in. The lady at the front desk connected me with him.
He immediately agreed and told me to be in room 613 in half an hour. Right on time, I knocked on his door thirty minutes later. I had walked the three floors through the stairwell, I didn't like elevators that much, so I could always give myself an extra workout. He opened for me in his bathrobe. "Don't worry, I don't want to take a shower with you, I was just in the bathtub," he snorted at me. Apparently my face spoke volumes and my question was obvious. So even though I hadn't asked it like that at all, it was answered for me at that moment. The room was the absolute upper hammer! Well actually it wasn't a room at all, it was a large suite with three rooms and floor to ceiling windows. From here one could look wonderfully on the sea. The bathroom was lined with marble, had a huge shower and an even bigger bathtub. Here one could have celebrated downright orgies.

A play of colors in the shower of his suite
"Weren't you going to take a shower, Lena?", Tom snapped me out of my daydream. I was so fascinated by his suite that I hadn't even gone to the bathroom yet. He was my boss – why was he suddenly calling me by my first name? I thought nothing of it and went into the bathroom. Behind me, I closed the door and turned on the light. A splendid play of colours enveloped the whole room, soft music sounded. Wow! I hadn't seen anything like it either. I took off my clothes. Under the warm water jet I simply washed away the strains and the annoyance of today. It was so pleasant!
When I was done, I grabbed the super soft robe hanging by the door and joined Tom back in the main room. He had put two glasses of champagne on the table and asked me to stay a little longer. However, I preferred to go to my room and sleep. Not that my boss would have gotten the wrong impression of me yet.
He grabbed me and blindfolded me
Just as I was about to leave, Tom suddenly grabbed my hair, blindfolded me with an opaque cloth and pushed me down on my knees. While opening his robe, he told me to thank him properly for the favor he had done me. I was totally surprised and couldn't really defend myself. He was extremely well hung and his large penis swung semi-stiff in front of my face.
It was clear what he wanted. I wanted to get out of this situation as soon as possible. However, to my amazement, I noticed myself suddenly getting wet. Horniness rose in me. As if remote controlled, I began to wank his thick prick until it continued to erect and get really stiff. I had never seen such a fat penis before. The whole situation excited me now. A drop of pleasure had already formed on his glans.
I pulled the belt out of my bathrobe, stripped it off and was now kneeling naked in front of him, stark naked in front of my boss! I placed his hard penis between my creamed breasts and rubbed it until he moaned loudly. "Put it in your mouth, Lena," Tom urged me. No sooner said than done. With my tongue I first played with his frenulum and then let the shaft disappear skillfully between my lips. Again he groaned. "Go ahead," he ordered me. "And thank your boss, as befits an apprentice." At that, he smiled at me. Then he grabbed my hair again and pushed his thick prick further into my mouth. When he hit the uvula, I had to gag a little, but managed to take him all the way in and blow him deepthroat now.

My boss was really well stocked – no joke!
So I was kneeling in a horny suite in front of an attractive boss and sucking on his giant penis. What an absurd situation! But I enjoyed it more and more. How I wish I could have felt him inside me now. However, he probably had other plans. He pulled his best piece out of my mouth and me by the hair towards the bed. Sure, first I thought of course that he wanted to fuck me now and would have also only too gladly participated. Me as his willing apprentice!
But he took the belt of his bathrobe and tied my hands behind my back. Then he pushed me down on the bed and sat on me. He slapped me twice. Afterwards he rammed his hard piston into my mouth and fucked my Maulfotze properly through. He roared like a lion when he came. With several spurts, he pumped his warm cum directly into my stomach. What I couldn't swallow dripped down my throat and onto my breasts. He gave me another slap, put his cock back in my mouth and told me to suck it clean, which I did with relish.
With him I could live out my submissive vein
But instead of untying me, he positioned me prone on the desk. I stretched my butt up a little more. He had to have a fantastic view of my intimates now. With two fingers he penetrated me, just fingering me. That was so awesome as he took more fingers and eventually the whole fist. My boss fisted me and I crotched in pain and pleasure. With his other hand he slapped my ass cheeks, which only fired mach up even more.
When he was ready to go again, he put on a condom and started fucking me. Gently at first, but then harder and harder. His thrusts were rhythmic yet hard. Very hard, my pelvis was about to burst, that's how it felt. I enjoyed it, I had a submissive and slightly masochistic streak in me. His balls slapped against my butt cheeks with each thrust and your cock blasted my cunt. I was so wet that cunt juice was running down my thighs. He seemed to notice that and called me a "mega wet dirty pig". I was startled at first, but still it turned me on when he talked to me so crudely.
The best orgasm of my young life
Slowly I could not stand it anymore, a gigantic orgasm was approaching. But before I could climax, he pulled his penis out of my tight pussy, turned me on my side and just shoved his huge thing in my mouth. I've never been so full! I tasted my own juice and his pulsing glans. He wouldn't fuck my mouth, though, but waited until I sucked him. Before he came, he never slapped me again and then squirted all over my tits. He wasn't quite done though and was now licking over my clit. After three strokes of my tongue, my body reared up and I came trembling and quivering to the best orgasm of my life. No one had ever managed to fuck me like that before!
When we had recovered a little, he sent me after once in the shower and then to my room. Totally done, but happy, I fell asleep there immediately and dreamed of the horny fuck with my boss.

The surprise followed on the heels
The next morning, my boss summoned me to the lobby. There he wordlessly handed me a letter:
"Dear Mrs. Röber,
With immediate effect, we are terminating the existing training relationship between you and our company without notice.
We cannot accept that you have massively violated the postal and telecommunications secrecy of your colleague Anja Tschauner, so that an unpleasant situation has arisen here for your colleague…"
That's as far as I read, I was in total shock. I guess my plan didn't work. I blushed with anger, just couldn't believe it. What was the secretary thinking? But before I could finish the thought, she suddenly walked around the corner, accompanied by her husband, the butcher from my village. She grinned the way I had when I waved the compromising photos in front of her. Now she had apparently turned the tables on him.
It could not have been more embarrassing and cruel
"You can go then, Mrs. Röber, your plane leaves in three hours," my boss said to me, now screening me again. "Wait a minute," I retorted, "you can't fuck me first and then fire me!" He laughed louder and louder. The secretary joined in. Yeah, they were laughing at me. "I didn't fuck you, Mrs. Roeber!" When I heard that, I was blindsided. Okay, my eyes were blindfolded, but there was no one else in the suite. Or so I thought. "Who…who…?", I stammered. "Him!" laughed my boss, pointing to the secretary's husband. "The fat butcher has gone through you through and through, Mrs. Röber!"
First I felt sick, then I almost sank to the floor in shame. How embarrassing! I guess I was out of a job. And one experience richer. Albeit a very intense one. The only thing I didn't know yet was how to explain it to my parents. Let alone my boyfriend…