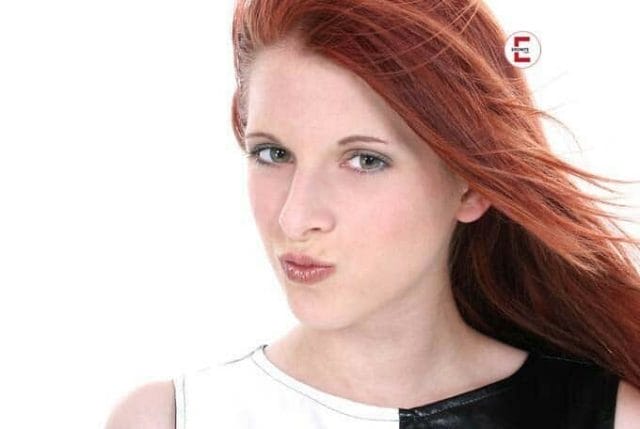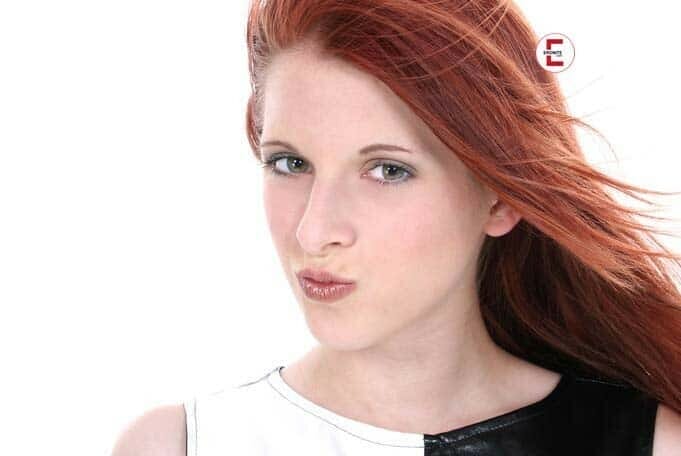 As a whore neither piercings nor tattoos
Today is finally the day. It's my eighteenth birthday. Today I will be broken in and from tomorrow I will be a whore. I've been waiting for this day for a long time. Finally I can have as many cocks as possible stuffed inside me. I have set myself the goal of at least three a day.
---
Eronite empfiehlt dir diese XXX Videos, Livecams & privaten Kontakte:
---
I'm sure my appearance will help. I have long, natural red hair, am 1.75 m tall, slim with an inviting pelvis and have a natural 75 B. My tits are so firm that I don't have to wear a bra despite their size. Connoisseurs think you can crack fleas on them. My pussy is of course clean-shaven. I think it's cool when I can see exactly how the men's cocks disappear into it. And I have no tattoos or piercings. A lot of men don't like that.
I'm naturally cocky.
Even in high school, I used to go down on anyone who could get it up. Along with teachers and educators. But that also got me two expulsions and I could not graduate. But I don't need it to spread my legs. At least not the one from school. Today I would acquire a kind of practical degree. And tomorrow my professional life begins.
With my friend Ben I have arranged everything exactly. He invited some of his friends. All have experience with prostitutes, some are even pimps. I don't know how often they'll fuck me as a whore and in what positions. And whatever else they want me to do. Two things are impossible: Golden shower and caviar games. I won't do that even if I am a whore. A wish will be granted. The first thing I'm going to get is a big black cock shoved up my pussy. I've never had anything like it.
The whole thing would take place in the private part of a brothel. So in my future workplace, so to speak. The start of the session was scheduled for 12:00. So I went to the bathroom in time to get dressed up. I shaved my pussy once again really smooth, put on some strong make-up and a transparent panty and hold-up stockings. And of course suspenders and high heels.
I put several packs of condoms in all sizes. And also some with taste. I prefer strawberry and Coke. It was agreed that the coloured man was allowed to fuck me without protection so that I could enjoy his cock pure. To be on the safe side, he had had a test done by a doctor. With everyone else we'd use contraceptives. Just as it would always be in the future as a whore. So it'll be my last fuck without a topcoat.
The premiere with the negro tail
Just before noon, Ben entered my room. He looked at me from all sides. "Well, are you excited," he asked. "A little," I answered truthfully. "Why?" asked Ben. "You will do almost nothing today as a whore that you haven't done before. Just not everything in one day. And the premiere with the negro dick is what you wanted for yourself." Although he was right, I just nodded. I couldn't talk, I had a big lump in my throat.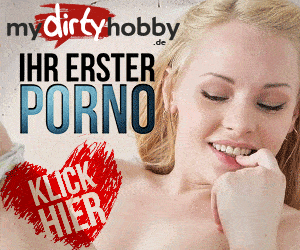 Then Ben took me to the scene of the crime. It was a rather large room with a huge free standing bed and several armchairs. On the walls and ceiling
there were numerous mirrors attached. So you could watch yourself fuck. Ben pointed to a closet. "In it you will find everything you might need. Even for all sorts of games." Curious, I opened the cupboard. Ben hadn't promised too much. Vibrators, dildos, cock rings, handcuffs and all kinds of medical equipment. Everything was there.
"Have fun" Ben wished me with a grin as he left the room. I didn't know if he'd fuck me today. None of my "suitors" were known to me before. After all, I would have to take it as it would come. Whores can rarely choose.
Then the colored person entered the room. What I got to see immediately made me get wet between my legs. He was about 1.80 m tall, strongly built and with a horny six-pack. He was dressed only in boxer shorts. What became apparent through these increased my expectations even more. "Hello, I'm Michael. We're gonna have fun now." Immediately I whore knelt down in front of him and pulled the shorts down. What emerged exceeded my wildest expectations. A tail, about two inches long and you like a cucumber.
As a whore, I also took in a foot
"Do you like what I have to offer?" he asked. "It exceeds my expectations. I can hardly wait to feel your cock inside me," I answered truthfully. "Take it easy" was the answer. "This is not your pleasure, but mine. That's what I pay for. If you get your money's worth and maybe even have an orgasm, that is a lucky circumstance, but not the aim of our meeting. First, I'd like a blowjob. And I want to see how far you can take my best piece in your mouth."
He sat down in one of the chairs and spread his legs. Again I knelt in front of him and started to jerk his cock. This grew quite quickly to a length of almost thirty centimetres. I got a little queasy thinking about him shoving it up my fanny. I'm sure he would touch my cervix. As a whore, I only knew this from my dealings with dildos.
When the tail had reached its full size, I pulled the foreskin back and a thick, dark shiny glans appeared. I opened my mouth and put my lips over them, carefully trying not to touch them with my teeth. I didn't succeed the first time, but then the glans and a good piece of the cock disappeared in my mouth. I had already eagerly gained experience with a deepthroat. But I could only make half of that cock disappear in my mouth.
His cum shot right into my mouth
"Not bad," my client said, "so far only a few get. Now blow him. But not until I come. I want to squirt my cream in your face." I released the tail down to the glans from my mouth and began to pamper them with my tongue and lips. When I noticed that my client's body began to tense, I stopped my efforts and looked up at him. "Lick my balls, whore, until you can go on with my cock!" he ordered. Immediately I started to lick and suck the eggs. They were normal size, so I could put them in my mouth.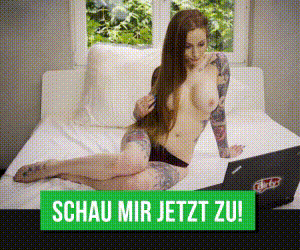 It took some time until I felt the tail relax again. Again I took the acorn in my mouth to spoil her. It didn't take too long before Michael was close to the shot again. This time he pulled his cock out of my mouth and started jerking it off. Immediately I opened my mouth as far as I could, in order to be able to absorb as much as possible of his cum. Then the tail started to twitch and several strong blasts of semen were released into my mouth, face and tits.
I looked at my client with my mouth wide open so that he could see the cream in my mouth. "Swallow!" came a short instruction from him. Obediently I swallowed what was in my mouth. Then I started to use my finger to wipe the sperm off my face and tits and then lick it off my fingers.
"And now I want to fuck you," my client replied. "What position would you like to put one in with me?" I asked. "Since you want to see my dick in your snatch, I suggest a Chinese sleigh ride." I immediately answered, "Agreed". So I would be able to see exactly how the thick negro cock would be in my pussy and I would almost certainly come to orgasm.
The cunt juice ran down my thighs
I took off my panties, lay down on the bed with my legs spread wide apart and pushed a pillow under my upper body. Now I had a clear view of my pussy. Michael knelt between my legs and ran his glans through my labia several times. I had become so wet in the meantime that my horniness juice ran down my thighs. Then my engraver put his glans between my lips, grabbed my thighs and began to penetrate me. At first I felt like my vagina was going to tear, but I got used to the feeling very quickly. Even before the tail had completely disappeared inside me, I could feel the tip touching my cervix and penetrating it. It's an absolutely awesome feeling.
Then the screwing began. I could see exactly how the thick dark cock moved in my pussy. My lower body was stretched to breaking point, but the feeling was just awesome. I felt an orgasm building up inside me. Also the fucking movements became faster and faster. Just as the tail began to twitch and discharged its cream into me, so did I. I've never had such an orgasm. My whole body was shaken, my vagina contracted rhythmically for seconds and my abdomen seemed to be full of butterflies.
As a whore, I'll lick even the best-laid dick clean
When the orgasm had subsided for both of them, my suitor pulled his cock out of my pussy, kneeled over my face and held his glans out to me. "Lick him clean," he asked, which I was happy to do. Then he stood up, grabbed his shorts, put them on and left the room without a word. I stayed down for a short time. Then I went into the bathroom and cleaned my face, upper body and pubic area. Now the only traces of my fucking were in my hair. I renewed my makeup and waited to see what would happen next.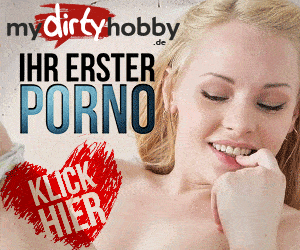 It was not long before two young men entered the room. "We were told we could fuck you. and that we could use you in the front and back at the same time. "If that's the way you were told, that's the way it is. But only with protection, even in the back entrance." "It's okay. But you're gonna have to put your mouth on the slut bags. It's just hornier than doing it yourself." "If you wish it, it shall not be because of me." Without much ado, they both took off their clothes. One had a long, pretty thin dick and the other one a short, but really thick one. I knelt down again, grabbed both cocks and started jerking them off at the same time until they stood up. Then I put a condom on them both.
"Who wants front and who wants back?" I asked. The one with the long dick wanted to take me from behind. So I placed the other one on the bed and sat astride his cock. After it had completely disappeared in my pussy, I started riding the tail. As always it was a horny feeling to feel a cock in me. "And what about me?" complained the other customer. "You'll get your turn soon," I reassured him. Then I bent forward and made my back entrance accessible to him. He began to make it accessible with lubricant. Then he slipped a finger in to stretch it.
Little by little, several fingers disappeared into my anus
Then the tail followed. Then they started fucking me. For me it was a super feeling to feel two cocks in me at the same time. First the customer came in my cunt, then the one in my ass. "Switch places" is what I heard about the one I missed both new Parisians and continued with swapped roles. Again they both came off one after the other. "You're good," said one. "I guess we'll be coming to you more often." "It's not my fault. If you pay, I'll spread my legs.
To my astonishment, my next customer was a client. "Have you ever made it with a woman?" is the first thing she asks. "I've had a few experiences, but they were more gimmicks." "Well, now's your chance to broaden your knowledge. First I'm going to lick you like you've never been licked before. And then I'm gonna fist you. You'll get to know the feeling of a hand up your cunt. You'll enjoy it as much as you enjoy your cock.
I had to lay on the bed and show her my pussy. She put her head between my legs and began to spoil me with her tongue. She went deep between my labia. At the same time she irritated my big clitoris with her fingers. She rolled my bud between her fingers. At first I found it very painful, then I became sharper and sharper. When she started to suck my nipples, too, there was no stopping me.
I moaned loudly and pushed my pussy towards her. She pulled my labia apart and ran her tongue deep through my cleft. Then she started fucking me with her fingers. With uncanny speed her tongue danced on my clit. Then there was no going back. The orgasm rolled over me like a huge wave. I had never experienced anything like it. Felt the orgasm lasted several minutes. I had a river of lust juice pouring out of my pussy like I had never seen before.
The next suitor was again the black guy from the first time
"Well, did I promise too much?" she asked me with a grin. "No. I never thought you could have an orgasm like that." "Only a woman can give you an orgasm, a man can't. And now you're gonna feel a hand in your cunt …feels." I had to kneel on all fours and she started massaging and stretching my pussy until little by little all my fingers disappeared inside it. Through the mirrors I could watch her even though she was walking on my behind. Then she balled her hand into a fist and started fucking me with it. Again I could feel my cervix being irritated. While one hand was stuck in my pussy, she massaged my anus with the other. And of course also again my clit.
In between she gave me some blows on the buttocks with her flat hand. And again I experienced a super orgasm. After I had calmed down, she pulled her hand out of me jerkily. I felt the sudden pain at the same time as pleasure. Then I was allowed to lick her pussy until it came to her too. In her case, the juice came out of her cleft, as if she had an effusion like a man. I had never experienced anything like it. Today I know that something like this happens more often.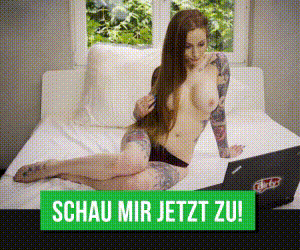 The next suitor was again the coloured man. Again I had to blow him before he fucked me in the ass. Since I had been fucked into the back entrance several times before, I didn't mind that he penetrated me with his tail all the way to the stop. After that I was pretty much at the end of my rope. But it should not have been the end.
This time three men entered the room. "First, we want to see the inside of your cunt. That should be very interesting with a whore" said one who apparently was the spokesman. "And then we want to inseminate you From top to bottom. And also inject into your mouth."
I had already gained some experience with doctor games. I went to the closet and took out a speculum. I gave it to the spokesman. "Can you handle it?" I asked. "Sure, it's not the first time we've done something like this." "If I say stop, you stop right away. If I don't, you'll get in trouble. I lay comfortably on the bed, my legs spread as usual. I pretended I was at the gynecologist. The suitor seemed to have real experience, everything went completely normal. When my vagina was spread wide enough, they got their mobile phones and took photos. I made sure that my face was out of sight. They were talking about my cervix. I didn't care. He who pays the whore, buys it. Even though I had to work for free today.
I wanted to finish off by giving my boyfriend a blowjob
Then we all went into the bathroom. The three of them undressed completely. I had to kneel on the floor and they started wanking their dicks. When the first one came to the shot, I opened my mouth as much as I could. He squirted his cum right into me. The others aimed at my face and body. Each of them came to the effusion several times, so that in the end I was sullied with sperm from top to bottom.
I expected to swallow the sperm, but they said nothing of the sort. So I swallowed what was in my mouth. The three got dressed and left the room. I put myself in the shower to clean up.
While I was in the shower, Ben entered the bathroom. "So, was it fun? I hope you got everything you imagined and learned everything you needed to learn." "Wasn't bad, but could have been more. Do you want me to blow you another one? I'd like to." Ben was amazed, but then started to undo his pants. "I never thought you'd be so cock-sucking." "If you're going to do it, do it!" I said.
And then I dedicated myself wholeheartedly to Ben's best friend. I blew him by every trick in the book and sucked on it as if I wanted to suck his balls through the tube. I knew Ben liked it that way. He moaned loudly several times before he poured himself into my mouth. In order not to have to go under the shower again I swallowed everything without releasing a drop from my mouth.
"I've agreed with Elvira that you can work here in the future. She was satisfied with your performance as a whore." Elvira was the owner of the brothel where we were staying. "But she doesn't think you should work tomorrow. She's afraid that after a day like this, your performance tomorrow will be limited. But she's booked you a bowling club for the day after tomorrow. You can make up for the loss of earnings right away."
I was pleased. I could really use a day off. And I had achieved today's goal. In the future I would earn my money in a pleasant way and at the same time satisfy my insatiable greed for men.