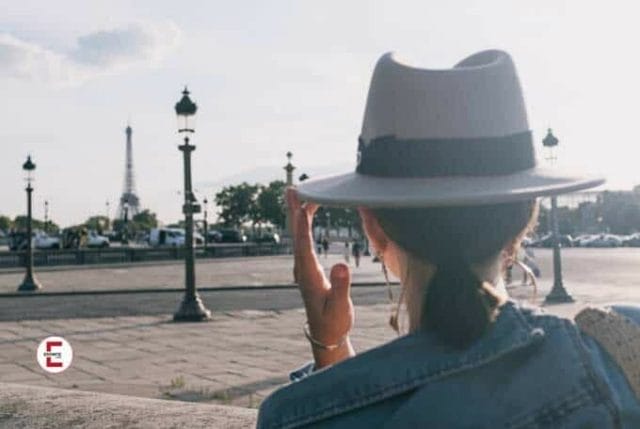 Pain experience on vulva and clitoris
Split naked – and still far away from any experience of pain – I lie on my large, French bed and loll lustfully on the wine-red silk sheet. It is Friday and almost 12 o'clock. The rain pelts against the generously designed window front of my penthouse, situated high above the rooftops of Paris.
---
Eronite empfiehlt dir diese XXX Videos, Livecams & privaten Kontakte:
---
My hands with the long, red-painted fingernails, which already seem lascivious, on the other hand can also be an effective weapon, wander caressingly to my plump breasts. Thumb and forefinger clasp my nipples, rubbing, kneading and twisting them until they stretch up stiff and firm. My left hand moves slowly over my, firm, flat belly, past my belly button piercing and takes firm hold of my pleasure mound, my clitoris. Gently at first, then harder and harder and wilder, my thumb, index finger and middle finger hem my pearl and now maltreat it sharply.
My soaking wet cream pot
My right hand leaves my shapely bosom and torturously slowly seeks the way to my vagina, which is already wet. Without letting go of my lustful pearl, my free hand circles my pussy and teases my vulva to infinity. I take my time and prepare well.
Still tightly around my clitoris, I form a wedge from my thumb, index, middle and ring fingers of my free hand, which I stuff abruptly, firmly and deeply into my now soaking wet cream pot. In, rub, stretch, contract, out and all over again, harder and harder. Oooohhhh, I drive myself towards the first, intense orgasm. I squirm, shriek, moan and scream the experienced pleasure out of my trained body and die a thousand small, glorious deaths one after the other.
Self is the woman! I think and continue to masturbate. I have vowed not to share my pleasure meadow, which would easily accommodate two couples or me and three men, with any other men or women. It is sacred to me.
Too many memories are attached to this bed and Maurice. Oh, how I miss Maurice, my husband, lover, lord and master, love teacher, and when he deemed it necessary, severe chastiser, with whom I had my first experiences of pain.
The first pain experiences should come soon
I met Maurice shortly before my 18th birthday at an officers' ball. I had just graduated from high school with very good grades and wanted to study.
Immediately I succumbed to this charming, handsome, charismatic and dominant man, fell in love with him, the dashing officer of the Royal Air Force. He has had a stellar career as a fighter pilot, test pilot and agent in military intelligence. How dangerous his activity it or was, I became aware only gradually. As soon as I reached my 18th year, he stopped for me with a lush bouquet of dark red roses. He knelt before me, the daughter of a British woman and a Russian diplomat, looking ravishing. I could not escape his spell and happily agreed.
We got married in a small, romantic church. Maurice has shaped me from the inexperienced girl I was at the time, at 17 years old, into a lustful bon vivant. He instructed me in all the varieties of love and trust from tender to hardcore, pain experiences included.
Maurice, oh Maurice, I miss you so much, I pine for your kisses, your hands, your big cock and also your whips that I still feel on my naked skin when I dream of the pain experiences I had with you. I have missed you for almost two years.
I love the strokes of Maurice with the crop
I love you. Yes, I love your caresses, but also your dominant side when you tied me tightly and relentlessly to the posts of this bed with my legs and arms spread. I love to be helplessly at your mercy when you take the sharp, leather riding crop in hand and use it to spank my firm, tight buttocks. It makes me hot and horny to receive blows on my vulva from you in such situations and when you fuck my soul out of my body.
Your rough, skillful tongue caressed me and drove me again and again into pure madness.
Maurice always shaved out my pubic hair completely with a sharp razor. I was always so horny doing it that he could have cut my throat doing it. I would have died for him. Today I have to shave out my own pubic hair. All the men I surrendered to cast admiring glances at my bare pleasure zone. I also once got rid of Maurice's pubic hair with my own hand, so that I could serve him better with my sweet mouth pussy. His hot cum I swallowed too gladly and licked his shaft passionately, like a kitten, clean.
Maurice instructed me in all facets of the art of love and aroused my curiosity in bondage and submissive submission. It made me stronger, more self-confident and should still prove very useful for my further activities.
All my senses are sharpened today and my body is steeled. In Maurice's presence I was always attentive, especially when he noticed that I was horny. Then he tempted me to play games so that he could defeat me. Maurice also owned a nogaika, a Cossack whip made of bacon rough leather and also used by Tatars. His nagaika was very elegantly crafted and consisted of a leather handle and leather strips braided into a 70 cm long striking cord. With Maurice, this whip also disappeared from my life.
Pain experience in my most sensitive place
Born in Algeria and the son of an Algerian woman of dubious reputation and a British legionnaire who had fought for an extremely brutal mercenary force in Africa in various theaters of war, Maurice perfectly mastered this dangerous whip with which he could have killed me at any time, with which he taught me to experience pain. He had spent his childhood in Algeria and had come to England in his early youth.
Often he playfully caressed my body with his nogaika. When I stood up in front of him with my legs spread, scantily clad in lingerie and high heels, he knew that I wanted to feel this fearsome weapon in my most intimate and sensitive place, which is between my legs.
Then he pulled the percussion cord in front of and behind me, held by his strong hands, with changing tempo, sometimes fast, then again agonizingly slow, through my pleasure cleft and pushed my labia apart. Either I got miserably sore between my legs or soaking wet and ratty. There was no in-between.
Once I treated him haughtily, coldly and arrogantly and rejected him, he forgot that he was a gentleman and I received my lesson that I will never forget. Clad only in overknees and a tiny pair of gauzy panties, I stood before him as I listened to the poisonous, hissing sound and could no longer escape the hot, devastating, cruelly biting pain of that whip. The silk of my panties hung torn in shreds around my aching, hot blazing bottom and my tender skin swelled.
I shrieked out, scared, angry and excited at the same time. How dare my husband whip me like that, on top of the honeymoon we were spending in the Bahamas, when the second blow hit me again on my butt. The third blow hit me between my still spread legs, licked my pleasure cleft and ended just above my pleasure mound, on my belly. The thin silk fabric of my panties was now completely shredded. Lashes four and five landed on my narrow back and dug into my skin across from my right shoulder to my left hip.
I tried to hit him but he fought me off
I cried out hoarsely and was close to fainting because of my pain experience. But I remained strong, proud and steadfast. My skin was burning like fire. Maurice was petrified and only gradually understood the outrage he had let himself get carried away with in his rage. After his rigidity of shock was released, he threw himself at my feet and kissed them.
Slowly I also realized what had happened to me and how much I must have offended him before, reached into his black hair, pulled him up to me by it. My hand, which was about to hit him in the face, he deftly intercepted, turned it to my back, holding me captive and kissing me hotly and passionately on my full, red lips. The hot welts on my skin caused a tingling sensation. Moisture shot into my lap.
Then when he said I had to respect and honor him more in the future, I wanted to leave him. But I lacked the strength and courage to do so.
Especially when I sat down, I was to be painfully reminded of my chastisement for a long time to come. One question Maurice never answered for me was why he carried that whip with him during our honeymoon. The riding crop he often danced on me was okay, but that Cossack whip… no!
My slutty game brought him to the brink of madness
Maurice ruefully begged my forgiveness and we spent the next three days and nights wildly and desperately fucking in our big, comfy hotel bed. I fought my pain with good brandy and fine champagne. Maurice gently rubbed a cooling lotion on my battered skin several times a day. I was not able to eat during this time.
Mar was clear that I would beware of the Nogaika in the future. He has never brought me to my senses with this whip again. But it could also be used punchily to light a fire inside me. On the fourth day after my chastisement, we took a cab downtown. Maurice took me to an extremely elegant and classy jewelry store. I would never have suspected this posh store in the narrow little alley, which also housed a piercing and tattoo studio. Although my backside was still burning painfully, I agreed to get a belly button piercing as a gesture of reconciliation and as a sign of our love. Maurice chose a heart attached to a 5 cm long, movable sterling silver cord and set with brilliant-cut stones. An arrow pierces the heart.
I took off my gauzy summer dress emphatically slowly and seductively, knowing full well what effect my lascivious, almost slutty play had on Maurice and the guy who was supposed to stick the piercing in me. Dressed only in panties and high heels, I went expectantly into the hands of the master, expecting pain experiences. His eyes registered my welts, which swollen drew a reddish as well as bluish hue on my skin. He worked carefully, hygienically and professionally.
I still like what I saw in the mirror afterwards. I have never taken off the heart and wear it with pride. The tip of this expensive and noble heart shows the way to my pleasure grotto.
I saw myself exposed to the sexual desires of various men
On the sixth day after my flogging, we walked hand in hand to the beach. the hot sand played around our feet. My skimpy, tight thong panties could barely hide my lust, even my stiff nipples betrayed my arousal as I exposed myself to the lustful gazes of the gentlemen present. The weals on my skin were still clearly visible. My piercing flashed and sparkled in the sun. The ladies whispered about me and envious glances caressed my Maurice. We were an exotic couple. Elegantly I rushed into the foaming surf and cooled my hot body. The bath refreshed me wonderfully. I felt sexy and a heroine.
Back in London, I began my physics studies at the university where I had enrolled. At the same time, I improved my Asian martial arts, which I have been learning and training since early childhood. Maurice supported me in every minute of his scarce free time. To my chagrin, he often had to leave me alone, as this was required by his hazardous army service.
The most turbulent five years of our extremely wild marriage began. When Maurice was not by my side, I was constantly exposed to sexual desires of other men but also women. I liked this partly cheap pickup line, but still reacted to it coolly and dismissively. I was always devoted to my Maurice during this time and saved my desire for him. Then, when we were able to embrace each other again, I was tense as a spring, burning with desire for him. Sometimes he, that sweet cad, would make me squirm and play the indifferent husband. He knew exactly that I could hardly bear this game. My lust for him increased with every minute that he did not fuck me.
We did it everywhere, no matter whether in the Bentley or in the subway
Then he grabbed me, threw me on our bed, on which I now loll lustfully and satisfy myself and fucked me hard. Even outside the penthouse we did it in all possible, or rather, impossible places. He fucked me on the hood of my sports car, which is equipped with fire red leather seats. Or he pushed me into the back seat of his elegant Bentley and took me from behind. Each time he thrust hard and without mercy in my hot pussy. Pain experiences deluxe. We fucked at every available opportunity, in dimly lit building entrances, elevators, narrow side alleys, subway shafts, in public men's or women's restrooms, hotel hallways and movie theaters. Our adventurous games included him ordering me by phone to cheap flophouses or ordering me to meet him in parking lots.
Styled as a hooker, I put myself, for our fun, on the street promenade to save myself, usually only just before a real suitor, in Maurice's vehicle. A few times, provoked by Maurice, it went wrong and I had to watch how I could shake off the suitor. On social occasions I played the expensive call girl for him. Part of our game was that Maurice paid me for my services. It excited me when I received the crackling glow from him and I was soaking wet between my legs. I loved it when he forced me onto my knees and I was allowed to spoil and satisfy him with my fuck mouth. He fucked me powerfully and persistently, from behind, from the front, lying down, standing up also in my butt. I offered him only too gladly and willingly my holes.
Soon I should fuck with wild strangers guys
Despite our escapades, I managed to complete my physics degree and immediately found a well-paid research position in a large industrial company. I was satisfied, happy and fulfilled.
Then came the evening of my 23rd birthday, which I was yet to curse. Maurice had surprised me with noble, tasteful and sinfully expensive jewelry, which he had lovingly selected. He was strangely serious and silent as he pulled me into his arms. "Darling," I can still hear him say today. "i have to take off tomorrow morning on a very risky test flight. I froze as he handed me the notarized deed signing over all his property. Maurice was rich. He was well versed in financial transactions and had acquired a fortune through speculation. "I want you to be financially secure, honey. In case something happens to me," he murmured in my right ear. He kissed me passionately and laughingly told me that I would be outlawed if he didn't come back.
He literally asked me to fuck other guys in his absence so that my lust would be satisfied and I wouldn't suffocate on it. Maurice, however, warned me strongly not to fall in love with another man. He affirmed how much he loved me and that he couldn't bear to lose me to someone else. Seriously and impressively he made it clear to me that for this case I would feel his Cossack whip without mercy and experience even more pain. I yelled at him then, "What do you think you're doing, I'm not a whore!"
Suddenly I was rich, very rich
Despite this threat, I enjoyed our last night of love and gave myself to him passionately. I was sure that I would remain faithful to Maurice and would not let any strange men between my long, slender legs until his imminent return. Agitated, I could not find sleep next to my wonderfully dangerous husband. I must have fallen asleep in the early morning hours and didn't notice when Maurice left the penthouse.
An emptiness gripped me more and more and I waited longingly for his return every day. But he left me alone. At night I suffered agonizingly from a bittersweet pain of separation and found no sleep. During the day, my work lacked the necessary concentration. More and more frequently, my boss called me into his office to reprimand me.
In long prayers I pleaded for Maurice's return.
Then two men showed up. Little sensitive, they informed me that Maurice had dared too much with his machine and crashed. In the vastness of the tundra they had found his destroyed plane. But there was no trace of my husband. Agonizingly, I continued to wait but my hope for his return dwindled day by day. After a year, my beloved Maurice was pronounced dead. Immediately, his assets were transferred to me. I received large sums from various insurance companies for life and accident insurance policies transferred to my account. I had the widow's pension capitalized and paid out to me once. I wouldn't be able to stand getting the payments I normally get on a regular basis. I was rich, very rich, and hired a reputable company to invest my assets. But I'm not really interested in the money.
Memories of the hottest sex of my still young life
At the age of 24, I was now a widow and filled with a death wish. That I would one day be a black, deadly widow, I did not suspect at that time.
After another month, I quit my job and holed up in my penthouse.
It took some time before my desire reawakens and increases to an infinity. I don't care about my life and it doesn't mean much to me anymore, but I want to fuck like crazy again and have adventures. Even if I burn on it.
I am no longer ready for a permanent relationship.
I remember my delightfully dangerous meetings with Maurice on the street sting, the parking lots, the bars and hour hotels around London's waterfront, where I played hooker for our pleasure. I feel magically drawn to the places and the experiences there as well as to the prospect of further pain experiences.
Too heavily made up, my hair wildly styled, in a skimpy black leather skirt I sit down in my car and drive off as if hypnotized. My long legs are in super high heeled overknees, my tits shimmer through the transparent black blouse. Except for a crotch opening crotchless pantyhose I wear no underwear. I push the door curtain aside and enter the bar in Dockland's red light district, located near the Thames. All of a sudden, all of the guys' eyes are on me. I receive shrill, appreciative whistles. Lasciviously slow I stroll to the bar counter and order champagne. I quickly negotiate a too high price for a room with the red-haired landlady. I pay the first installment immediately in cash. The landlady and the men at the bar are of course aware that I want to prostitute myself and am looking for clients.
I knocked down the wimp with a skillful kick
I boot out of the bar to the hallway, which has a separate entrance, and climb the narrow stairs to my room. A beefy guy follows me. Brutally, he grabs my left arm, pushes me into the room and tries to impress upon me that he has to protect me. "Hey you little whore, from now on you are my girl and go prostitute for me. Is that clear? If you don't, I'll put something on it and I'll hurt you very badly."
are his words. "Hey sweetie, you can go fuck yourself, otherwise it sets something with you, you son of a bitch!" I counter him arrogantly. He didn't expect my hard executed, well-aimed karate punches and judo holds and knock him to the ground. Now he had to go through the pain experience, not me. I put my right heel on his larynx. "Don't you come near me again, you little wimp, you hear me?" I laugh at him. Like a flight, he leaves my love cave after he has recovered to some extent.
I sit down on the oversized, poofy bed. There is a knock at the door. "Come in."
My first suitor enters. He pays the strumpet fee demanded by me. I open his pants and free his considerable manhood, put my arms around his neck and let myself sink onto the bed. Ruthlessly, he nails me. "You've been good to me, come back soon," I purr.
Word quickly spreads about my perfect service and passionate ability to make love. I manage 9 to 12 punters a day. Some are able to satisfy my horniness and I get my money's worth.
My life was full of luxury, sex and desire
I can make a very luxurious living from my strumpet wages and do not need the invested assets.
I have been working as a whore for four months now and the time has flown by. It's a cold winter day as I enter the bar, sipping a glass of champagne before making my way to my maid's room. Quite a few punters have arranged appointments with me. However, I did not want to experience pain from now on. But I still have a little time until the first date.
I drink up and go on my way. My female instinct signals me that I am being followed. That would-be lude again? Consciously, I do not turn around.
From the corridor I am overtaken by an elegantly dressed, handsome gentleman who is also heading for my room. He gallantly opens the unlocked door and lets me enter. The man notices my amazement that he was able to open the door abruptly.
"Mrs. Steel, I called you. They were kind enough to give me an appointment. I opened the door before they arrived. I was so free, please excuse me, my dearest!", he flirts at me. Admittedly I am impressed as he continues to ask for forgiveness for this intrusion with an accomplished kiss on the hand and a box full of exquisite chocolates. "May I draw your eye to the bouquet of roses?" I melt away, excitement spreads in my loins and I look forward to being fucked properly by this cultured gentleman.
"How do you know my real name?" I want to know. "We have our own methods!" he answers mysteriously. With a casual wave of his hand, he slides the rolled-up bills of my love wages between my legs. "By the way dearest, my name is Jack O'Neil. I have not come to avail myself of your love services, though you tempt me to the utmost. But I am looking for an associate of your type for my department." "I'm not hiring for you. Sir!" I retort sharply.
"No, Mrs. Steel, I'm looking for a special operations agent. However, for very dangerous missions. But I am convinced that you are up to it and will master it!" "That's all I can tell you for the moment!" he continues flirting sweetly and hands me his business card printed on handmade paper. "Please appear in my office tomorrow at 10 a.m. sharp. Don't be surprised at the controls. Do not talk to anyone about my visit. If you do not appear, I will send for you, dearest Joanna Steel, the career of your pain experiences are not over yet!" he threatens me. I am confused.