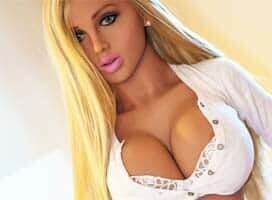 AI sex dolls?
Talking silicone and thinking sex toy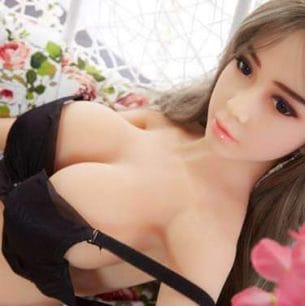 Is that what men want – sex dolls with intelligence? Buy a doll for over 4,500 euros and then it speaks? Isn't that what appeals to customers? A woman who is always available and has no objections?
The future is becoming reality: sex dolls of the American brand Real Doll are now equipped with artificial intelligence. Life-size silicone dolls – made solely to give sexual pleasure to the man. The "women" can be designed and ordered at will. Everything can be adjusted, the breasts, the cunt, the eye, hair and skin colour. Even for the inside of the vagina there are different possibilities. There are hardly any limits to your own preferences.
Do men really want to fuck talking and thinking sex dolls?
The sex dolls are manufactured in San Marcos, California by Abyss Creations, and are distributed and shipped worldwide. Real Doll and Abyss supply customers from all over the world, even to Muslim regions and Arab states the playmates are sold. Men are thrilled, because these products have nothing in common with the cheap rubber doll from the sex shop. These sex dolls are real bedmates that you can fuck anytime. The silicone feels lifelike, not like conventional plastic or rubber.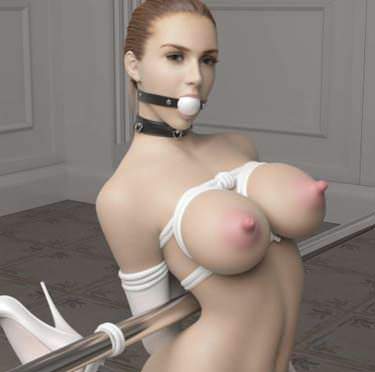 But luxury has its price: You have to pay almost 5,000 euros for such a love servant. But in return you get something offered. She is always there, always wants to and – shut up! Unless it's being stuffed in her mouth with a hard cock. Then she opens her soft lips and the high pleasure can begin before she can be fucked in ass and cunt. She doesn't complain when her rosette of anal sex hurts and she never has her period. Shopping? She doesn't need to. Finish your bath? Not necessary. Expensive restaurant visits? She's not going to eat. Hairdresser's visits every month? Unnecessary. The perfect woman, then?
In the old days, talking sex dolls were something for nerds
Getting the brain and looking more alive
Equipped with a new technology, it should also be possible to communicate with the dolls. In the end, they should be able to process what has been said and "think along" with the next conversation. Men should be addressed on an emotional and even intellectual level. Already some years ago sex dolls should become more alive, but the technology was not yet ready. Except for a speech module and movable eyes there was not much in it yet. The doll still looked more like a robot, like a toy for nerds.
In 2017, the first of the lifelike sex dolls will come onto the market. First of all in the United States and Japan.