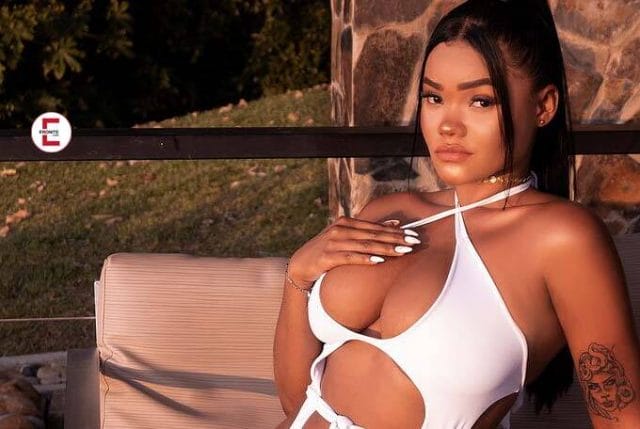 Did not really work
So, dear Carolina, you did say "yes" when I asked you if you wanted to play this sexy game with me, but what you meant by "yes" I still don't know. Because although I sent you the agreed smiley, the emoticon with the mischievously grinning devil, nothing came from you – nothing. No trace of sexual tension as usual at the moment.
---
Eronite empfiehlt dir diese XXX Videos, Livecams & privaten Kontakte:
---
The sexual tension should be palpable
So I just invited you to go to the mountains with me. On a beautiful sunny day. Sure, these days don't happen that often here in Germany, but I had time and could wait. You agreed and were looking forward to a nice trip. To increase the sexual tension, we agreed on something that was rather unusual for us: silence. We were both forbidden to speak a single word during our ride. The eroticism should thus be almost tangible in the air.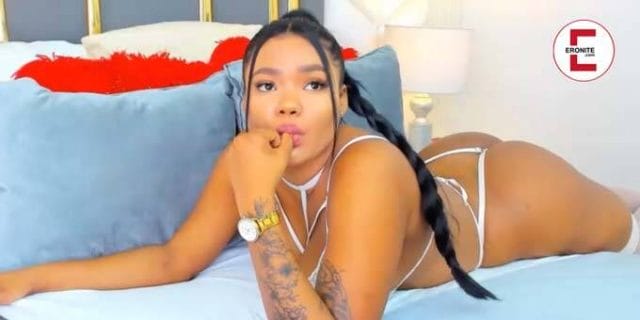 Before I picked you up, however, I was once again quite warm around the heart or it was pretty tight in my pants, when I still got a pretty horny picture of you: you were lying backwards on the table and pressed your hot tits together. Just as if you were just waiting for me to push my cock between your breasts for a hot titty fuck.
When you finally got into my car, I almost had a stroke, the drool almost ran out of my mouth when I saw you like that. You had on a top that you posted online today in one of your Instagram photos where you winked at the camera. I had given it a hot flame and you sent me back a heart in response.
The black top almost made my eyes fall out
It was a black top that looked like it was knotted under the chest. In any case, it allowed a hot look at the base of your beautiful tits. You could always wear a neckline like that, it makes me crazy to see you like that! And in addition, these full, gorgeous lips – simply gorgeous. But also the photos from today in the blue bikini were not to be scoffed at!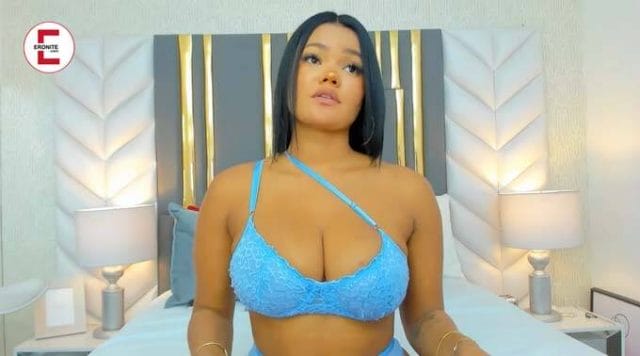 You sat down on the passenger seat and gave me a kiss on the cheek. At the same time you supported yourself with your hand on my thigh. Damn close to the bulge that you could already guess in my pants, just from the anticipation my cock was already half stiff. So off we went and the sexual tension actually rose. We didn't speak a word, but smiled at each other every now and then.
One hell of a woman, breathtakingly seductive
You looked very sexy and seductive, I had trouble concentrating on the intercourse. Especially when you licked your lips and looked deep into my eyes, your hand disappeared between your legs.
Damn, were you stroking your pussy next to me in the car? I felt hot and cold at the same time. Again and again I had to look over at you. My gaze wandered from your neckline down to your hands, one of which had disappeared into your skirt and the other was kneading your left breast. Now my cock was fully hard. And that is exactly what you intended. You wanted to turn me on and you had.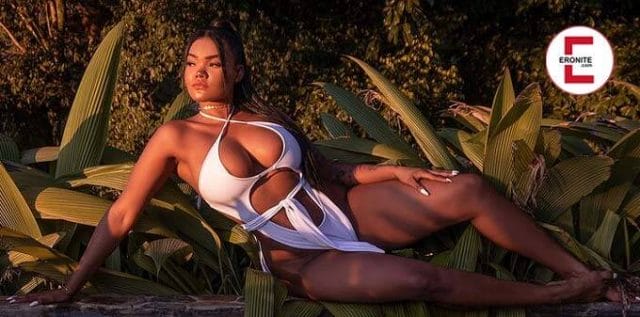 But what happened next surpassed all imagination: you winked at me once again and then took something out of your pocket. It wasn't just anything. Nor was it something that left me cold. Sure, I wouldn't have been able to do much with it myself, but you certainly could. Especially in my presence. That's what you had in mind. You wanted to make me submissive. And greedy. Greedy for you. After your body. I had long since fallen for it.
I was amazed at what you did before my eyes
With a flick of the wrist you had the utensil in your hand, moistened the tip with your tongue, even imitated a blowjob with it by briefly shoving it into your mouth and sucking on it.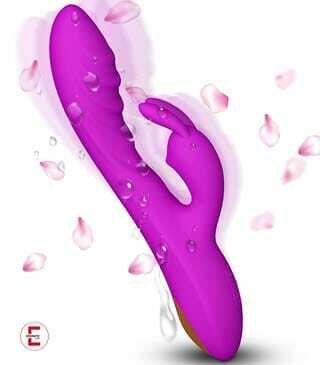 It was a pink vibrator that Amazon brought you today, but you didn't know who it was from. Now was the time for you to try it out. Before my greedy eyes. You wanted to do it yourself in the car while driving and I was supposed to – or allowed to – watch you do it. So you didn't fidget long, the vibrating tip parted your labia. Your skirt you had already pushed up so that I could see your exposed pussy. With one hand you worked on your swollen clitoris, with the other you controlled the vibrator.
Now I saw it, the horniness in your eyes. Your determined will to drive me out of my mind right now and here in the car. Slowly you inserted the vibrator into your pussy – without taking your eyes off me. As you moaned, you closed your eyes. I could only guess how horny that must be for you. Below you the humming vibration of the car, inside you the vibration of the sex toy.
You almost ran out when you did it to yourself
The smacking of your labia, wet from the pussy juice that was already running down your thighs, was clearly audible. Now I could not. My cock was so hard that it almost hurt.
Faster and faster became your thrusting movements, as you worried it with the vibrator. Louder and louder your lustful moans. You were on the verge of orgasm, it was obvious.
Still neither of us spoke a word – as we had done the entire car ride. With a jerk, I stopped the car at a suitable spot on the edge of the forest where we were undisturbed.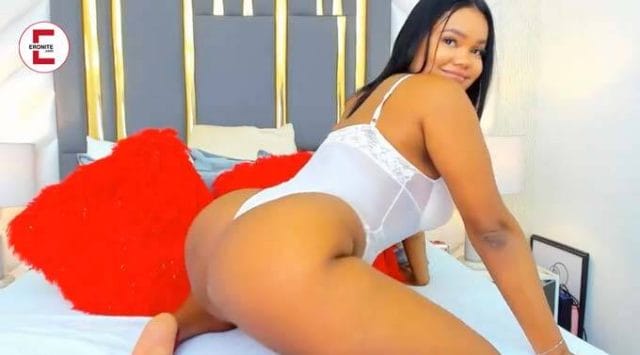 Immediately you leaned over to me and our lips touched. But you did not stop poking you with the vibrator. Your hand felt the hard bulge in my pants. But instead of opening my fly and taking out my boner, I opened the door and got out. I went around the car, also opened the passenger door and took over the vibrator.
From here I took the helm and dominated you
Now I controlled your desire. With quick movements I brought you to climax. Now the sexual tension was almost unbearable. While you were recovering from the orgasm that had shaken your body, I kissed you gently, only to pull you roughly out of the car by your hair. I pushed you onto the back seat, where I flipped you over so that you came to lie on your back.
Your wrists I held with a strong grip and pushed my tongue headfirst into your mouth. We enjoyed the game and kissed passionately. With one hand I kneaded your tits, with the other I searched the way to your pussy. With nimble fingers I fingered your pussy, but forgot neither your clit nor your nipples, which I worked alternately with mouth and tongue. Now you had to groan again, which I enjoyed very much.
I freed your breasts from the top. Since you weren't wearing a bra, it was very easy. Your large melons were now lying exposed. With both hands I kneaded them until you took them in your own hand and squeezed. The sign for me to get my cock out of my pants and enjoy a titty fuck. So while I fucked your tits with abandon, you kept snapping at my hard penis.
I enjoyed the overhead blowjob but actually wanted to fuck you
Again and again you took the glans in your mouth and sucked on it. That was too much for me. I held your head and now fucked your blow mouth. An overhead blowjob that drove me almost insane. One hand had made its way back up to your clit, its fingers rubbing it and penetrating your pussy in between fingerings.
Read also: Punishment Day: My Sex Slave Training
Meanwhile, my cock continued to stick in your mouth and was caressed by your full lips and nimble tongue. A dance between glans and frenulum that made the sperm in my testicles slowly boil.
I really wanted to fuck you today, but your blowjob skills were so good that I could not hold back. With a roaring scream like a rutting deer I came and sprayed my warm cum in your face and mouth, which you tried to swallow, but I pulled my cock out again and rubbed the remaining testicle milk between your tits. Then I put it back into your mouth, with which you sucked the last drop out of my tube.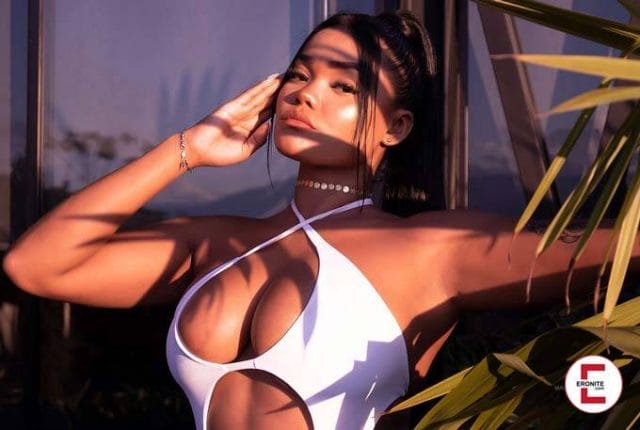 Now I needed a break for a while. We had a drink and enjoyed the break to catch our breath. My penis went flaccid again. Still we did not speak a word. However, the sexual tension was still in the air. I lightly pinched your cheek and caressed your large breasts once again.
Wow – also the return trip had it in itself
For about twenty minutes we just lay next to each other and caressed each other. I your belly and your legs, you my arms and my neck. From time to time my hands found your tits and yours found my balls, which you gently kneaded. My tail you touched at the same time as if by chance. It was clear that he was already getting a little excited again.
Read also: Sex story – The wet blowjob in the locker room of a busty Venezuelan woman
About another ten minutes later of just lying there, making love and kissing (I nibbled on your neck a bit), we headed back toward home. But we did not get far. You had already unpacked my cock at the beginning of the ride, leaned over to me and took it in your mouth.
Like a witch on the volcano, only much hotter
This did not remain without consequences and he straightened up again. You are such a master at giving blowjobs that I couldn't help it, moaning comfortably and pressing your head further onto my cock while I had to concentrate on the traffic. Deeper and deeper you took my penis, licked in between my glans and the perineum. On my frenulum you let your tongue dance like a witch on the volcano.
Again, I had to stop the car at the side of the road. But now I had no more time to lose, went over to you, pulled up your skirt, put your legs on my shoulders, put my cock tip on your still wet hole and penetrated you with a jerk. I fucked you while looking at you and thrust my spear into your warm pleasure grotto over and over again until I couldn't take it anymore and cum.
A little later I dropped you off at home. We said goodbye with a tender kiss and both knew that this would not be our last adventure. We had not spoken a single word to each other on this until then, maintaining the sexual tension throughout the three hours.
In the evening, I found a six-minute video in my messages. From you. It showed you bringing yourself to orgasm once again at home with the vibrator. The video was signed with seven words, "I want to play the game with you."