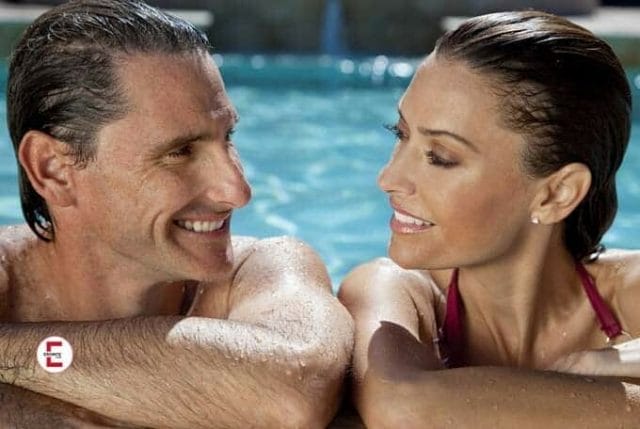 A kinky couple rarely comes alone
It was on a rainy Thursday in late fall. We both (that's my wife Moni, 31 years young, and me, Michael, 43 years) had a week's vacation. However, we didn't use this week to escape from the rainy and stormy weather, rather to make progress on our new house. We didn't really have time for a visit or even sex in the pool. My wife Moni and I had been living in the house for just under half a year, but there were still small jobs to be done here and there. We were very enthusiastic about winter swimming and even participated in the World Championships in Bled. But we never thought that we would do it with others in a swimming pool.
---
Eronite empfiehlt dir diese XXX Videos, Livecams & privaten Kontakte:
---
Fun in the municipal swimming pool
Nevertheless, to give ourselves a day to ourselves, we decided to go to the swimming pool in the city on the said Thursday. It wasn't a big spa or fun pool like you know it now. There is a swimmer's pool, a fun pool for the little ones, a slide, a small thermal area, which is, however, integrated into the swimming pool and is therefore entered with swimwear. There were also several options for relaxation such as massage jets and loungers. All in all, small but nice. It was enough for us at that moment, although we are actually big sauna fans, but we didn't want to go far for it.
We had a hearty breakfast at home, then packed our swimsuits in our bags and headed out. At noon and during the week, we assumed that we would hardly find anyone in the pool, it was also not a vacation. At most the pensioners who do their laps in the swimmer's pool. So we thought of relaxing and quiet hours in the pool and spa.
Arrived at the bath our theory was confirmed, the parking lot empty. This meant we parked far in front and didn't have to walk as far through the rain. A nice lady greeted us at the reception. We paid our day tickets, the lady wished us a pleasant day. The bathroom is as I said, small but nice. Everything looks clean, new and modern. The bathroom also has spacious and bright changing and shower facilities. We quickly found a large family locker room, the smaller ones usually provide enough space, but if the larger ones are free, why not!!!
We disappeared into the community locker room
Relatively quickly we got changed, stowed our bags in the pool locker and couldn't wait to jump into the warm wet and enjoy the day. We used the day extensively and could relax super. Towards afternoon we noticed more and more guests, but not disturbing. Many families with small children or schoolchildren who have chosen the swimming pool as the best choice of their leisure options in this weather.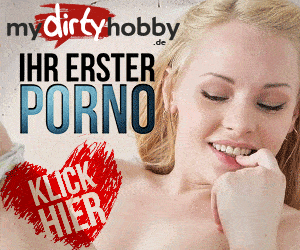 Towards the evening we had enough. It was already a beautiful day by then. We went to our locker and got our shower stuff. We said goodbye in the direction of the showers and arranged to meet again at the locker. I finished sooner than my wife and waited for her. When she came, I immediately blocked the family locker room again. Further, there was not so much visitor traffic and so I decided to take us this again.
We went inside and put our bags on a kind of shelf, this probably served among other things as a changing mat for babies I guessed. I quickly got rid of my wet and cold swim shorts, they were getting cooler and more uncomfortable on my body from waiting at the locker. Finally I reached for a towel and saw at the same time in the corner of my eye that Moni also got rid of her bikini.
I wanted to play gentleman and spread the towel, walked up to her and wrapped her body in the towel, hugging her lovingly. We told each other how beautiful the day was and looked deeply into each other's eyes. We kissed as we did so. I tried to dry them a bit with my arms and hands and warm them at the same time. Shortly after, I turned around and grabbed a towel for myself. Moni suddenly gave me a slap on my butt. I turned back to her and gave her a "hey" back at the same time.
She hugged me and we kissed passionately
I looked at Moni and she was standing there, completely naked without her towel. I admired as always her beautiful body. She has a great figure, athletic but with the feminine curves where they belong. A beautiful face with blue eyes and black long hair. Cup size 80B and the small nipples fit her perfectly. She shaved off her intimate hair regularly, today she had light stubble. Before I could admire them further, Moni came up to me. "You gentleman have earned something now" she told me with a seductive smile on her face.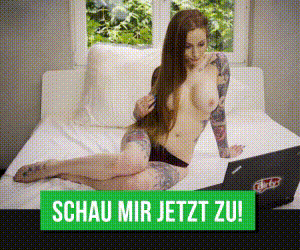 She hugged me and we kissed passionately. She stroked the back of my head with her hands. I felt the blood rush to my penis and my excitement increased as Moni moved her hands further and further down my back towards my ass. She detached herself from me a bit and now lightly massaged my testicle with one hand. I became more and more excited and my penis showed this clearly.
Moni whispered in my ear that I should lie down on this shelf. I heaved myself up and half lay down on this shelf. For a locker room in the pool could talk about comfortable. I closed my eyes and enjoyed. Moni kissed my upper body, my neck. With your hands she stroked and massaged around my private parts. My penis was bone hard. Her kisses and tongue wandered down my body. She grabbed my penis and pulled down the foreskin, at the same time caressing my glans with her soft lips. I put my head back against the wall. It was an incredibly arousing moment. She spoiled my penis according to all the rules of oral art. I was about to have a violent orgasm.
I licked her swollen clit in the pool
I blinked briefly and saw four eyes offset in the corner of my eye at the top right of the cabin wall. Slightly startled, I tried not to let on. The pairs of eyes belonged to a young couple from the first glance. They watched Moni's goings-on with interest. They didn't notice that I blinked and caught them. However, I continued to let them have the look. Moni spoiled me further without noticing anything. The couple looked at each other from time to time and they liked what they saw. A slight smile graced her face.
I sat up and indicated to my wife that I also wanted to do something good for her and that she should lie down on the rack. When we were both standing and about to switch places, I whispered in her ear that a young couple was watching us from above. I suspected that Moni would get scared and break off our intimate hustle and bustle. But she only whispered a "horny" in my ear. I hoisted her onto the rack and started kissing and licking her all over her body.
I caressed and massaged her breasts. Her nipples were hard, caressed them with my lips. Slowly I wandered down to her vagina. I licked her labia and around it. At the same time I massaged her pubic area with my fingers. She was more than wet. The height of the tray was really perfect for this. I licked her swollen clit with my tongue and spoiled her orally. She moaned softly, she liked it.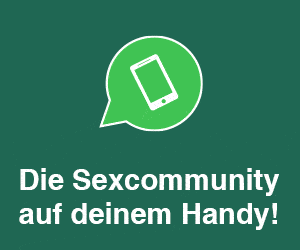 Unfortunately, I could not look more direction of the couple. Did they keep watching us here in the pool? The uncertainty but also the idea that they could continue to watch us had an additional special appeal. Moni was very excited and I could tell by her breathing that she was also not far from her orgasm. She suddenly sat up, bent her head towards me and also whispered that we were being watched further. "Let them join us in the cabin. If they see us naked, I want to see them naked too". I could not believe my ears, did my wife really say that. She turned around and looked up.
The couple was startled and their eyes disappeared from our view. This was almost foreseeable, but we waited a short time to see if they might not want to look again. In the cabin next door, at least, you could hear someone moving. Moni grabbed a towel, tied it around her body and opened the cabin door. "Where are you going" I asked. "I'll knock next door and get them over". What was she up to, I was a little unsure but at the same time interested in what was to come.
We met a very open, young couple
Moni looked out of the cabin to see if anyone was in the hallway. Nothing to see and nothing to hear. She walked out and I closed the door. As a precaution, I also tied a towel around myself. My penis calmed down a bit and wasn't standing straight up from me anymore, however my heart was pounding hard with excitement. What would happen. I heard Moni knocking next door and sure enough, the door probably opened. After a few seconds, there was suddenly another knock on our door. Moni stood alone in front of the door in the swimming pool, she entered. "Leave the door open a crack". I was wide-eyed, were they actually going to join us in the booth?! Moni tapped lightly on the wall to the adjoining cabin.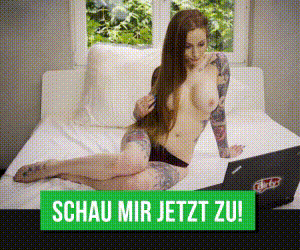 That's when I heard the door open and suddenly they were pushing against our cabin door. The two entered. I still could not believe it. I locked the door behind the two of them. It was actually a young couple as I suspected. We looked at each other and for a moment there was silence in the cabin. The two seemed shy at first and looked slightly embarrassed. "What were you doing there? How did you get such an idea?" I asked in a calm voice. The girl looks at me and Moni alternately and apologized first. "All is well" I gave her to understand, "nothing happened". She began to tell in detail.
The two, Marina and Andy, are 18 and 19. Together for almost a year. Marina had a petite body, was rather thin and smaller than my wife. She had long, dark blond hair and brown doe eyes. The black bikini hid small breasts. However, she had a shapely butt, the panties were tightly cut at the butt and gave a nice view. Andy was also thin, a little taller than me. Short black hair and green eyes adorned his face. "We were going to go swimming after school. We were fooling around a bit in the bathroom and at some point we got the idea to disappear into the cabin and indulge ourselves" Marina started quietly and shyly.
I stripped the bikini top off the young woman
"So far we had only done petting and are still giving ourselves time with the first sexual intercourse, since we are both still virgins. When we came into the cabin, we noticed people next door, meaning both of you. We just decided to see who was there and what was going on. When you both undressed and you wrapped the towel around her, we couldn't look away. Interested we watched you all the time what and how you were doing it. It was very exciting". "Did you touch each other during that time?" my wife asked. "Yes, we slowly started to caress each other and also got to our more intimate parts.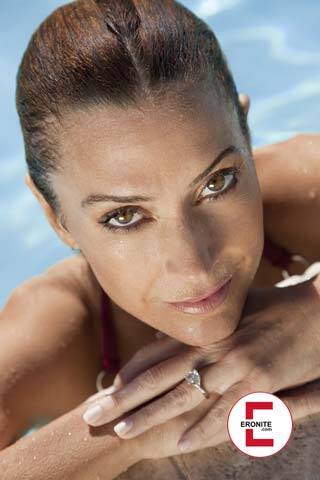 We were very fascinated by this sexual moment that you both had and wanted to exercise the same on us. We were very excited. Suddenly, however, she looked up at us and we felt "discovered". "Sounds interesting" I said in amazement. "Also that you two have come over now". "Your wife was very sweet and politely asked if we wanted to experience more". "You've seen us naked and in action, now we want to see something of you in return" said my wife. "Gladly," Marina replied with a smile. Moni stood behind Andy and with a look gave me to understand that I should stand behind Marina.
My wife zipped the band of Andy's swim shorts in the middle of the pool. I opened the top of Marina. The two looked at each other excitedly. I stripped Marina's top off and her small but sweet breasts discovered freedom. She had small nipples, but they are already hard.
Moni slipped off Andy's swim shorts, he still had a pair of boxers underneath. But that also already drew his excitement. I now took off Marina's panties. She really had a great ass, I would have liked to knead it so much at that moment. Her pubic was fresh and shaved, two beautiful outer labia covered her vagina.
Moni simultaneously stripped Andy's boxers down. She had to take his penis in her hand and then carefully pull down his shorts. It had a slightly larger, but also slightly thinner penis than me. He wore some trimmed pubic hair over his shaft, but was otherwise clean-shaven. It was very exciting, I did not know what my wife was up to. But I could see in Moni's eyes that she liked what she saw and what she held in her hand for a moment. "Lie down on the rack, your girlfriend will spoil you now" she gave Andy to understand.
Her nipples in the pool were hard, her vagina wet
Andy heaved himself up, lay down, and his penis stuck up like a flagpole. He seemed to be very excited. "A beautiful penis you have and you also have a beautiful body Marina" Moni praised them both. Marina took a step towards Andy and spoiled him with her hands. First on the upper body and further to his penis. She kissed and licked him all over his body.
She took his penis in her hand, his foreskin had already gone back and spoiled him with her hands, lips and tongue. My penis was already swollen again, the sight was uniquely exciting. I walked up to Moni, she followed the goings-on without noticing me. I grabbed her cheek and kissed her. She immediately took off my towel and reached for my penis. Up and down she massaged him.
I now also took off her bathrobe, which she wore in the pool. She had hard nipples, the areolas contracted tightly. With my left hand I caressed her breast, with my right hand I stroked her vagina. She was extremely wet below, my fingers slipped up and down. "Marina, lie down next to Andy" she broke off our fumbling. Now the two lay next to each other and I could imagine what was to come now. Moni said nothing, bent over Andy's penis and sucked it lovingly.
I was beside myself. Andy seemed to like it too and moaned softly. Marina also had a smile from the sight. She looked up at me and then down between her spread legs and her vagina. I bent down to her and caressed her young vagina with my tongue.
She was also extremely wet, her labia and clit swollen. She moaned as I spoiled her. Just before their orgasms, we paused. "We're swapping now" my wife indicated. Again, I was totally perplexed by how my wife conducted this situation. I and Moni lay down on the rack. Marina started to suck me off, Andy licked Moni hard.
I was on the verge of exploding by then. She did it beautifully. Also the attraction of a strange young girl giving me a blowjob and my wife being spoiled orally by a stranger next to her, that this young couple would like to go along with all this, was highly erotic at that moment.
She exploded in a violent orgasm
Moni groaned, but tried to be as quiet as possible. Her orgasm, her climax, her desire for it have come true. She was shaking all over, I held her hand. What a finale for my wife here in the pool! It didn't last much longer, Marina pushed my penis up and down with her hand, faster and faster. In the process, she sucked my glans and penis again and again. She noticed how it came to me and jerked me to climax. My semen splashed on my belly, I experienced a violent orgasm. Marina did very well, her boyfriend is certainly pleased with her skills.
The two turned away from us. Marina took Andy's penis in her hand and jerked it. He still stood like one. A short time later she knelt in front of him and spoiled him orally. He too could not last much longer and came violently. Marina jerked his penis violently and his semen splashed on the floor several times, he could hardly hold himself.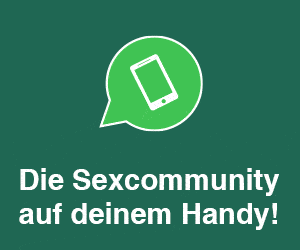 Moni stood up and gave him support from behind. There was a scent in the air of sweaty bodies, semen and lust. I wiped my cum off my stomach and stood up as well. My flaccid penis was still gradually losing semen and pleasure moisture. "Marina, lie down again, you can't miss of course" said Moni. She lay on the rack with her legs spread and a glorious view of her wet vagina. Moni caressed her small breasts and nipples extensively. I licked her vagina from top to bottom and from right to left. Andy grabbed Moni's breasts from behind and snuggled up to her. He still had a semi-stiff one. His penis shone and he rubbed it between my wife's ass cheeks.
I licked Marina's clit. I took my hand and continued rubbing her clit with two fingers. She exploded in a violent orgasm the next moment. I continued licking her and I felt more and more liquid on my tongue. She had to cry out briefly, but Moni kissed her immediately so that it didn't get too loud. Finally, we were in a public swimming pool.
After a few moments we were all naked, exhausted, but happy in the cabin. "An incredibly erotic, unexpected experience" said my wife. I just nodded, Andy and Marina too. Andy's penis was still not completely flaccid. "I'm sure Marina will take care of your cute big friend next door in the booth in a minute". My wife took his penis in her hand again.
"Have fun you two" she wished. She gave Andy and then Marina a kiss on the cheek. My penis had also felt again something with blood. They put on their swimsuits and disappeared from the cabin, "bye, see you next time here at the pool and thanks for everything" Marina said before they both disappeared into the next cabin.
My wife was excited about sex in swimming pool
This time I stood on the bench and looked over at the two of them in the booth. Marina and Andy were already naked and spoiled each other standing up. Moni took advantage of the situation and took my penis in her hand. She guided it into her mouth and started to pleasure me orally again. Immediately, my friend straightened up to full strength. Moni let go of me and put together a kind of small pedestal from all the towels. Then she lay down on the shelf, spread her legs and I understood what she was after. Her wet vagina shone and the swollen pink flesh between her labia shone as well.
I stood on the towels and my penis was exactly at the level of her vagina. Then I massaged her vagina and clit with my penis. I slid up and down until I penetrated her. She was so deliciously tight but super wet at that moment, her whole vagina was swollen inside with lust. Her breasts bobbed up and down. It was not long before I climaxed again. In and out I put my penis in her vagina until the end. I squirted my semen into her and slumped over her, completely exhausted.
We rested for a short while and then changed our towels. We stowed everything in the locker again and took another shower. I took a single shower stall since I didn't want to slip into the cold bath shorts anymore. I took my time and processed these highly erotic and sexual moments that have just experienced me. My penis got more blood again at that moment, but I just showered off. Later we met in front of the cabin and got ready and dressed normally. We drove home and talked together about what we had experienced.
My wife was fascinated to be able to experience something like that with another strange couple. To hold another penis in the hand, to spoil him, to be spoiled also by him and that a stranger of the same was content at me or I at her. She couldn't have imagined such a thing, especially not in a swimming pool, but the moment was just there and fitting. She wouldn't do it again planned, also swinging or something like that is not her thing. Once home, we just fell into bed exhausted and slept more than well.
---
This sex story was sent in by reader PLEK.