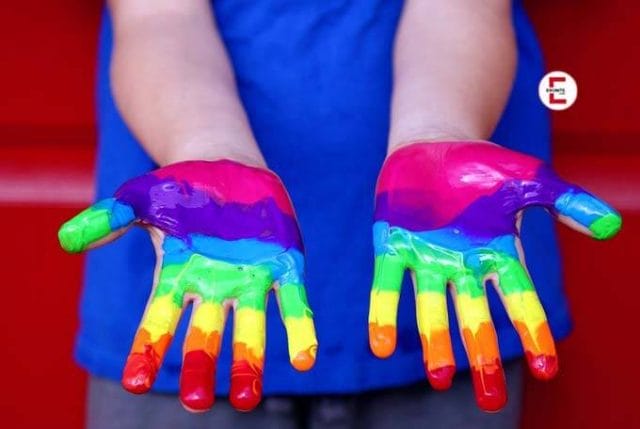 Suddenly bi – how could that be?
I am Martin, 50 years old, married for 20 years, two children and I have actually always been heterosexually inclined and never had even the slightest feeling of finding men sexually attractive, until the day my confession is about, when I suddenly became bi.
---
Eronite empfiehlt dir diese XXX Videos, Livecams & privaten Kontakte:
---
In the erotic cinema I could watch several men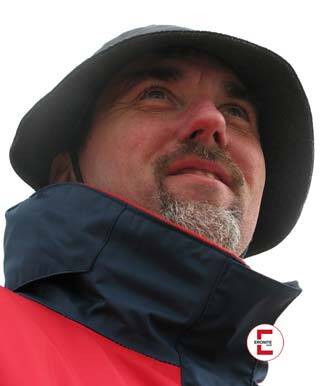 My erotic confession begins with the fact that I actually only wanted to visit a porn cinema once. The cinema was connected to an erotic shop and so I paid at the box office and entered the premises. It took me a few minutes to get used to the darkness. The first room was equipped with a screen and a larger sofa. In the next room there was a labyrinth, which made me very curious.
Shyly and curiously I crept through the corridors and what I saw there irritated me on the one hand, but was at the same time very exciting. In the middle a young lad was kneeling and around him stood several men with their trousers down, which the guy was satisfying alternately with his mouth and his hands.
Lasciviously, he also took in the cum, moaning loudly as he did so. Something stirred in my pants and I was irritated. I grabbed my jeans and massaged my hard part through my pants, this was just the beginning, my confession continues.
My Sex Confession – My First Bisexual Oral Adventure
When the haunting was over, I stood rooted to the spot for a few more minutes when I saw a thick penis being pushed through an opening in the wooden wall. Now my confession continues: As if in a trance I reached for it and massaged the thick thing with my hands. It wasn't long before I leaned down and took him between my lips as well. An unusual feeling, which nevertheless excited me.
I couldn't stop and it wasn't until I felt his warm cream that he and I were satisfied. The guy got dressed and left without saying a word. I still remained standing and then also went – without having seen a porn – out of the cinema. This event has never left me since. There was never anything going on in the sex cinema anymore, but I still had some adventures with other men, but without anal intercourse. That was my confession, how I suddenly became bi.
At home with my wife
I was sitting at the wheel of my car and at first I couldn't drive off. I couldn't get the experience out of my head, and besides, I didn't know how to deal with the fact that I was suddenly bi. Somehow, I ended up starting my car and driving home. Thank goodness there was little traffic, because I would certainly have caused an accident because my mind was somewhere else.
It was well after midnight when I arrived home. My wife and children must have been asleep. That was also good, because I had many things to think about. Somehow I had the feeling that today had changed my life and nothing was the same as before.
Should I tell my wife that I am suddenly bi and how would she react? I undressed and lay down next to her. More and more thoughts and feelings rushed through my head, which I could not classify.
Suddenly I felt a hand on my belly, slowly moving down. It was my wife.
"There you are at last. I've been so horny all evening and you're not here," my wife whispered in my ear. Should I tell her that I had suddenly become bi?
My wife embraced my member. I thought maybe it wouldn't get stiff on a woman at all, but that wasn't the case. My best piece stood like one. No wonder really, because I was sexually aroused the whole evening, but had no orgasm.
A blowjob at my home
"Can you do me with your mouth?", I asked my wife. She had turned on the light in the meantime, because we had never had sex in the dark. She took my best piece in her mouth and sucked on it. I enjoyed it and soon began to moan.
My wife and I often had oral sex as foreplay. I have never had an orgasm, not until today. Suddenly I realized that I was coming. I squirted my semen into her mouth. She was a little irritated because it was new to her. But she seemed to like it and even swallowed my sperm.
"What's wrong with you today? You've never come that fast before, have you?"
Should I tell her that I had suddenly become bi and was already having oral sex with a man? I'd rather not, although I never kept secrets with my wife.
I then still satisfied my wife with my tongue, because I noticed that she was disappointed because I did not penetrate her this time.
Suddenly bi and how do I deal with it?
The next morning – it was a Sunday – I was sitting at the breakfast table with my wife and children. Somehow I saw the world with different eyes and wondered what secrets my three wives – I have two daughters – must have that they don't want to share with anyone, including me.
I've always seen myself as a straight man and suddenly I'm supposed to be bi, I had to digest that first. I was sitting at the breakfast table, the coffee cup in my right hand, supporting my head with my left.
"Be careful not to spill the coffee," my wife snapped me out of my thoughts.
"Have you ever had anything with a woman?", I suddenly asked, my daughters had left in the meantime.

Read also:
– Glory Hole – A fuck hole for anonymous sex
– Frederick the Great: The gay King Fritz of Prussia
– Anal sex for beginners: 5 tips for the first time
– Bad boys: Germany's gay club for flagellation and fisting
"Not directly. But during my studies I occasionally went to university with a fellow student. At some point she told me she was a lesbian. That's when I stopped riding with her because it was kind of creepy to me."
"Could you imagine suddenly being bi and having sex with a woman?"
"No, never. Why do you ask?"
"Oh, no reason," I said, breaking off the conversation. I felt like maybe I had already said too much and given her the idea that I might have suddenly turned gay. Her dismissive attitude towards the subject showed me that I had better not try to come out.
My visit to a gay bar
After digesting the realization of suddenly being bi, I was curious and wanted to test my new identity a bit.
I don't think I've mentioned that I work as a sales representative and travel a lot with the company car. In my small town, there are few opportunities to meet interested men. Besides, there's always the risk that I'll run into someone who knows me.
When I was traveling in a big city the next week, I googled for suitable places. I was no longer interested in a glory hole, I had already done that. But there are several gay bars there that piqued my interest. So judge gay clubs, which are said to have something wicked.
When I entered the semi-dark room, I saw the men there with different eyes. I sat down at the bar and after a few minutes I got into conversation with a really very attractive man. He was very friendly and seemed trusting to me, so that I even told him that I had suddenly become bi and would like to live out my new self, so completely without inhibitions, without taboos and with full passion, just as I have always shown during sexual intercourse.
"I understand that," my new friend said. "If you feel like it, come to me, I promise we'll only do what you really want. My name is Bernd, by the way."
Bernd was someone I immediately trusted. So I went with him to his apartment. I wonder what she would be like.
At Bernd's home
Bernd had a very tastefully decorated apartment. He told me that he had broken up with his boyfriend two weeks ago. What exactly had happened, he did not tell me and I did not ask further.
We sat together on the couch, Bernd put his arm around my shoulders, pulled me to him and began to kiss me. Slowly at first, then more and more intensively. The kiss excited me and I got an erection. He saw this and slowly undressed me. After some hesitation, I began to undress him as well.
Bernd began to satisfy me orally until I had an orgasm. That was fine with me, because I had no desire for anal intercourse and had never tried it. We agreed to meet again "sometime" and I left Bernd and went home.
Why not anal intercourse after all?
Suddenly being bi isn't so bad, I thought on the way home. I wondered what it would be like to have anal intercourse with a man. I have written above that I have never had anal intercourse, but it would excite me. Maybe I should try it with my wife.
I bought some lube the next day and made the suggestion to her. She is actually always open to new things and did not mind. After extensive foreplay, I penetrated her from behind. I found that incredibly arousing. Her vagina is wet and penetration is easy. Her anus, on the other hand, was tight, which pleased me very much.
And now? I've already gotten comfortable with the idea of suddenly being bi and want to know more about this unknown world. Anal intercourse is probably the next step. Maybe I'll meet up with Bernd again.