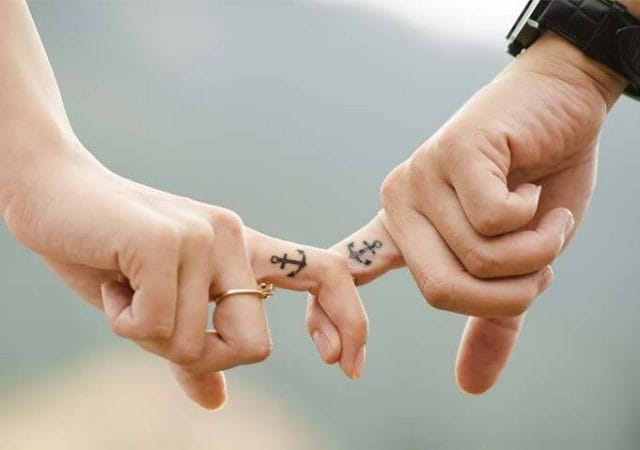 The partner should give the feeling of being lovable
We get to see a lot of pictures of what and how relationships should be. In the media, supposedly perfect relationships or typical male/female flaws are portrayed. From neighbor to grandma, everyone has advice on relationships. But in fact, most of this advice is a misunderstanding. Quickly the relationship is ruined, although you have kept everything.
The misunderstanding that ruins any relationship
The feeling of being lovable must be anchored very deeply in our personality. A partnership serves the exciting contact with another person. We should be in a relationship in order to love. If we get involved in a relationship in order to be loved, sooner or later it will happen. We ruined the relationship with our neediness. The expectations of the counterpart are too high. A wrong sentence or an oversight is interpreted as a sign of a lack of love.
Here, this goes back to an insecurity rooted in a lack of self-love. Only those who love themselves are able to truly open up to others. Of course, that's easier said than done. There is no recipe for developing self-love. But recognizing that a lack of self-love ruined the last relationship at least provides a starting point. Because you can always work on your relationship with yourself.
The misunderstanding that ruins many a relationship: Fidelity is fidelity is fidelity….
There are as many ideas about fidelity and jealousy as there are people. Some find it problematic when the partner only thinks about someone else. For others it is absolutely clear: A little flirt is once in it, but not more! Too little communication about this issue has already ruined one or the other relationship. After all, if there has already been an incident that has been misconstrued as a breach of fidelity, discussing the concept of fidelity seems like a cop-out.
It is better to discuss fidelity and jealousy at the beginning of a relationship. Opening up has also ruined many a relationship. But it has also saved many a relationship. The way the subject is dealt with must suit the two people involved. There is no such thing as one kind of faithfulness. There are few things that ruin a relationship as often as infidelity. This should be a reminder to talk about the subject.
The misunderstanding about the misunderstanding: How misunderstandings ruin just close relationships
Misunderstandings occur particularly often in close relationships. The problem is that we assume that our counterpart knows what we want. While we explain to a stranger exactly what we mean, we assume our partner knows. If the latter then does something wrong, we are hurt. We have the impression that he did not listen to us. If this happens too often, the relationship is ruined.
Prevention can only be achieved with good communication and a little tolerance for misunderstandings. A little misunderstanding ruined the last relationship? Perhaps there is a lack of self-love when the reaction to a misunderstanding is so great?