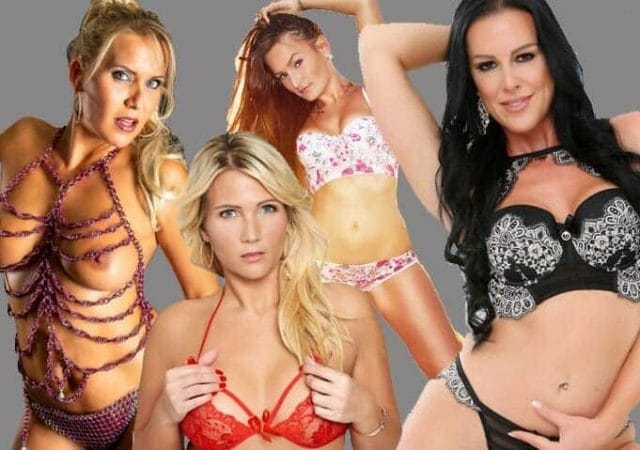 Interested in sex on camera? Then come!
At the porn casting in Munich every applicant can try to prove in front of a running camera that he or she has what it takes to become a porn star. In December it is in the Lillith-Club so far, then it's time to get down to business.
At the porn casting in Munich you can finally prove what you are made of, that you can become an erotic actress or porn actor! You can present your possibly previously hidden talents in the field of erotic presentation to the experts of the label Eronite here.
Four hot girls are waiting for you, with whom you can have classic sex in front of the camera, from blowjobs to horny doggy style. But you may also enjoy yourself together with others. A nice threesome with two men and one woman or vice versa, with one man and two women, can definitely come in handy!
Be there at the porn casting in Munich
At the end there is once again the possibility for a nice gangbang, where all candidates who come to Munich for the porn casting will give it to one (or more) of the ladies. There is no question that a little stability is required, but pure fun should not be neglected either. You are allowed to enjoy yourself, after all that is what we want to convey to our viewers. Nevertheless, the first thing that counts is that the image is important for the camera. Not necessarily everyone's cup of tea, no matter how hot you are and how much experience you have had in the private sector.
In front of the camera at the porn casting in Munich and especially in front of a whole team of technicians (sound, image, assistance), actors, director, production manager etc., many a one has already had to realize that being in the spotlight is something different than being able to indulge one's lust in the bedroom at home without an audience.
The castings so far:
… and many more!
But all this should not deter you from (d)participating in the porn casting in Bavaria. It is not for nothing that we produce numerous films with agile men who have fun with women of the same sex. If the whole thing were so difficult that no one could do it, we wouldn't have such a rich portfolio of films on offer. So, just try out if you can manage to record one or the other scene with a little stage fright at the porn casting in Munich with our girls.
Our casting films for download:
… and many more!
---
How does the porn casting in Munich work?
Just sign up for the porn casting at the Lillith Club at the very end of this article, come to the location on 12 December 2019 at 10 a.m. on the dot and have your ID card with you – and then it's off. We have prepared everything in the Lillith-Club in Munich for a long day with many new interested people, whether male or female, to become erotically active for us in front of the camera in the future.
Four ladies are ready for you to do a sex scene with them during the porn casting in Munich. Of course, not everyone can get at it at the same time. So it can happen that you have to wait a little and watch others until it is your turn. The ladies manage it quite easily, we know that not only from previous castings all over Germany, but also from their work on our productions from Eronite.

When it's finally your turn at the erotic casting in Bavaria, it could be that you have been chosen for a normal two-person sex scene or you spoil the lady right away with another man together. In which openings you have fun together is not so important in detail. The main thing is that you have fun and we can shoot usable pictures and scenes.
Supergirl or super stallion does not have to be – just be normal
If you don't want to be recognized by other viewers during the shoot, you are also allowed to wear a mask. But please don't be too imaginative, comic masks etc. are rather not good for stimulating the desire. For hygienic reasons we do not provide masks, you have to bring them yourself.
Should you have been successful and "passed" your scene(s) at the porn casting in Munich, this does not mean that you will become a porn star in a few days, which also does not apply to the women among the participants of our porn casting. First of all, you will only receive sporadic orders afterwards, unless you are an absolute super-sweeper or the super-stallion. Since we don't assume that, because these are the fewest, we would still like to see you at our casting. The proof of the pudding is in the eating and without having tried it, you will never know how you will perform in front of the camera in the erotic area.
---
The four hot girls at the porn casting in Munich
These hot ladies are waiting for you at the porn casting in Munich and they are experts in having sex in front of the camera themselves – this will be a hot experience with you too. Which women are they exactly? Here the overview with a few explanations to the altogether four ladies, who will make your blood run cold.
More girls than the four erotic actresses?
It's possible. At our big casting in Dortmund there were even some ladies present who had applied to be actors themselves!
Girl no. 1 at the porn casting in Munich: Tatjana Young
The woman in her late twenties with the long blonde hair likes to present herself in a revealing way and also gets down to business in front of the camera during sex.
There is no long torture when the hot blonde drives the men crazy in rows. Porn actress Tatjana Young knows about her effect on the male sex and her female charms. She likes to emphasize this and shows herself provocatively in front of the camera.
The fact that she is bisexual should please all men who would like to try it in a threesome with a man and two women. Her full bust size is of course always shown to advantage in front of the camera. That she likes to dress sexy will also help you to stand your ground when the camera is running. She comes from the south of Germany and with her rolling R she will also heat up your dirty talk. A real splendid woman who knows no inhibitions and no shyness.
More about Tatjana Young: < here on her website >
---
Girl no. 4 at the porn casting in Munich: Holly Banks
A hot brunette with long, flowing hair is Holly Banks, who is also washed in all the waters of erotic interaction. It has an aura that really knocks you out just by looking at it.
With only 26 years she is one of the younger ladies, who will probably help you to one or the other nice exit at our porn casting in Bavaria. Holly Banks likes to see women in bed just as much as she likes to present herself in front of the camera.
Maybe with you, when the time comes on December 12, 2019 in Munich at the Lillith Club with our porn casting for new talents. We're sure you can look forward to seeing Holly. Get to know them and be inspired!
More about Holly Banks: < here on her website >
---
Girl no. 3 at the porn casting in Munich: Julia Pink
The second lady in the bunch at the porn casting in Munich is also blonde, very slim and yet with two full breasts.
With her 43 years of age she is quite experienced in the business of erotic films, whether as a webcam girl or in one of our productions. You can also experience live how she goes off during sex. She also has no fear of contact when there are other women in the game – and certainly not with men like you.
Also with Julia Pink the erotic game is possible in all conceivable combinations. Be there in Munich, when you can personally penetrate the pink of Julia Pink.
More about July Pink: < here on her website >
---
Girl no. 4 at the Pornocasting Munich: Texas Patti
Last but not least we want to introduce you to Texas Patti, who will round up the girls package at the porn casting in Munich.
Granted, she's not really from Texas. But she loves to ride just as much as you would expect from a real girl from Texas. Only she's not riding horses, she's riding your best. Texas Patti has long been active in the erotic field in front of the camera and will show you what she can do with her well-shaped breasts and her hot mouth when you go into erotic close combat.
No question, these four ladies at the erotic casting are more than suitable to take away your last shyness in front of the camera. Such hotties are rarely experienced in your other life. But at our porn casting in Munich, you even have the guarantee that you will get a chance at them.
More about Texas Patti: < here on her website >
---
Tips for equipment for better stability
If you want to make sure that you don't give up in front of all the other men – and you wouldn't be the first to do so despite our hot girls – then it's a good idea to help out with some equipment. We have put together a special Eronite casting package for you (link here). This consists of erection enhancers, a penis pump, a cock ring and the corresponding care cream. Believe us, even the pros have their down times and also had to go through a casting at some point. From our side there is nothing to prevent you from using our casting packages or their contents. After all, you're allowed to do the same thing on a later shoot.
By the way, you don't have to be present at our porn casting in Munich the whole time. Of course you can take a shower as well as a meal, unless a scene with you as a performer is scheduled to leave the set shortly. Having sex all day long can be quite exhausting, you will find that out, too, if you let us know with your presence – and above all participation! – at the Lillith Club in Munich.
---
How do I take part in the porn casting in Munich?
So now you know how such an erotic casting works in our company. Porn casting in Munich is no exception. Here we can even point to the particularly beautiful ambience of the Lillith Club, which will be our host shortly before Christmas. If you want to be part of it, don't hesitate to register and be one of our performers in our real erotic productions in a few weeks.
Do you still have questions? take a look here are our questions & answers on the topic "My participation in the casting".
So: On December 12, 2019 at 10 a.m. at the Lillith Club in Munich – be there for our next cast casting and maybe your life will take a whole new turn after the porn casting in Munich:
[contact-form-7 id="129879″ title="Bewerbung Casting 12.12.2019″]