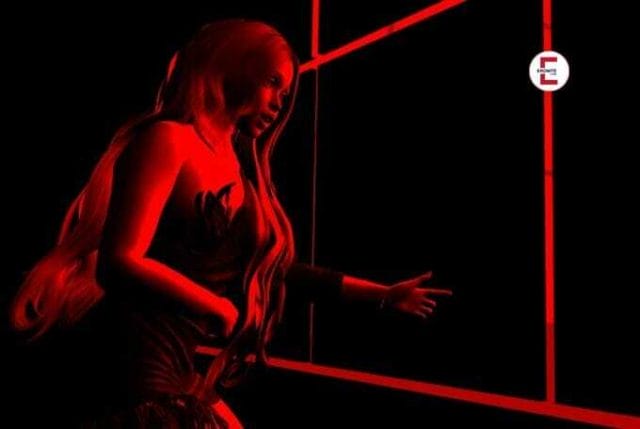 What it's like when your partner can watch you masturbate
It is not a secret to be guarded doggedly that men and women satisfy themselves. On the contrary, there are many men who enjoy watching their partner masturbate. Numerous women, on the other hand, first have to get used to the idea that partners want to watch them masturbate, be it just the boyfriend or husband. However, mutual petting, where you just watch the other person, can be quite arousing.
Here are two pleas for watching
Women should try it and watch the man masturbate. Or at least make sure that their partner can watch them masturbate. Watching a woman masturbate is something some men find better and more exciting than any foreplay. Couples who do it themselves in front of each other get to know their partner's body even better. And when it comes to safe sex, there is no better method than masturbation.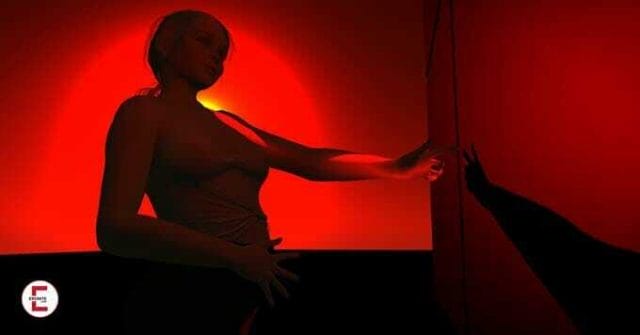 Porn videos often show women having solo sex. Men all over the world can watch undisturbed when a woman satisfies herself. Complete strangers guys experience how women get it themselves and how they go off. With this idea, most women's natural female sense of shame will come forward. But it is something completely different when your lover is allowed to watch his partner masturbate.
Watching a woman masturbate
If a woman takes care of her satisfaction in front of her partner as if oblivious, she expresses her trust in the man and her unbiased attitude to sexuality. Masturbation is possible at any time, if both do not feel like having sex at the same time. However, if a guy who was just unenthusiastic can watch his girlfriend masturbate, he will most likely change his mind.
Because masturbation in front of each other usually arouses curiosity and likewise desire. Maybe the man as a viewer only really notices that the woman has got a new tattoo or another intimate hairstyle. Or he looks at her with the eyes of a stranger and recognizes her feminine charms anew.
The value of masturbation in long-distance relationships
If the partner lives in another city or stays far away from home for professional reasons, women have to rely on themselves. Modern technology allows the partner to watch the woman masturbating from a distance. Smart women are not afraid to share such a process digitally. They also consent to watch the boyfriend masturbate.
Experiencing each other in absolute freedom of movement does something for the relationship. Because no one forgets about masturbation in front of their partner. Especially watching the climax hardly leaves anyone untouched.
Let partner watch you masturbate
For women, it is also worth trying to become active with a sex toy in front of their partner. For various men watching might even be instructive. Because this way they experience how gently and emphatically the partner handles the vibrator or a dildo. Just to tense a little, while the beloved is aiming for the climax, possesses a great charm. If you've ever watched your girlfriend masturbate, you might look at her with completely different eyes afterwards.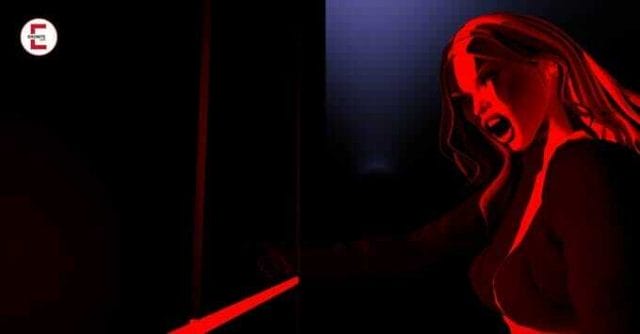 If the man can watch the woman masturbating, he will enjoy her body and sensuality. If he witnesses her climax, he feels this like a challenge: the next orgasm only he will give her! Watching his partner masturbate turns him on, but he wants to be the best and the biggest. One more reason for a woman to let the man watch her masturbate. Let him see how strongly she can feel! And what he misses out on when he postpones sex with her or spurns it altogether.
Masturbation in front of each other – secret recipe for a good relationship?
For many couples, sex works better when another intimate facet enriches the partnership. Women can encourage their partners to give them a tender massage by letting the boyfriend watch them masturbate. As soon as he observes her finger exercises or the use of toys, he most likely wants to give a hand himself. It always depends on how skillfully a woman makes it so that her partner can watch her masturbate.
Read also: Masturbating in front of your partner – Horny or too intimate?
Every man who has watched masturbation remembers certain things. It is quite possible that they will appear in his very own way the next time they are together. Overall, it can be said that many couples find watching each other masturbate to be a real enrichment. These processes are totally hot and imprint themselves in the memory!
A good advice: let your partner watch you masturbate!
Allegedly, only about half of women dare to masturbate in front of their partner. Anyone who can still develop further in this area should do so. Because if the girlfriend lets him watch her masturbate, this is also part of her seduction repertoire. Even relationships that start out very passionate cool down a bit sexually over time.
Variety is good for the routine, and that includes letting him watch his partner masturbate. For example, men who watch their wife or girlfriend masturbate from time to time notice certain changes in their behavior. Women continue to develop, also erotically and sexually.
At some point, as we all know, the times are with couples just ripping off their clothes and falling all over each other instead of foreplay. Masturbation can take the place of making out and groping. A woman sends a strong signal when her partner is allowed to watch her masturbate.
Sure, she wants to bring him to sensual thoughts and heat him up. So go ahead: masturbating in front of each other is not a no-go, but the clear recommendation for women in firm hands applies: Let the man or boyfriend watch you masturbate!
Very arousing: watching the partner masturbate
In fact, there are very many men on the road who have never watched their wife masturbate. In fact, it can be assumed that many a husband does not think about his partner's solo sex at all. Also, numerous men have not yet thought about masturbation in front of each other.
At the same time, masturbation and onanism are both the most common and the safest sex practice of all. In a couple that knows each other well, the need for masturbation should not be made a taboo. Accordingly, many men also find it normal when women masturbate in front of their partner or when a woman watches them masturbate.
Sometimes a woman catches a guy masturbating without ever having watched a man masturbate before. If the two are very familiar with each other, the situation can change quickly: Instead of them both masturbating in front of each other, they fuck each other and aim for a common climax.
Satisfying yourself in parallel can also be a rousing experience for a couple. As almost everywhere in sex, there are no limits to ingenuity: she can watch the man masturbate, and he can watch the woman masturbate. Such experiences are likely to enrich a couple's sex life immensely.
Watching each other masturbate
In order for a man and a woman to masturbate in front of each other without restraint, they do not have to be married or firmly attached, of course. Masturbation is also a good method in an affair, because it protects against infection and unwanted pregnancy. Some men are turned on by the thought that his partner could watch him masturbate.
They even make it a point to get caught in the bathroom or bedroom. If they are sure that the girlfriend can watch them masturbating, they hope that this will have a signal effect: a woman does not want to let this action be taken out of her hand after all. The trick does not always work, but you are welcome to try it.
If husband and wife are not together, they can still masturbate together – for example via FaceTime or Skype. Both will be surprised how differently they suddenly experience each other. If the boyfriend is allowed to watch while masturbating, he gets to know his partner all over again. Or discovers needs in her of which he was previously unaware.
Quite possibly, the partner will also want to watch them masturbate when they are together again. Watching your girlfriend masturbate is something many men find an intimate gift. Accordingly, they respond respectfully.
Watch women play with sex toys
There are many men who would like to integrate toys into lovemaking. Women often use sex toys just for themselves. In this respect, it is advisable if he is allowed to watch the partner masturbate. This way, the partner learns how she uses sex toys and which ones give her the most pleasure.
Read also: Allowed? Masturbation in the partnership
If the woman lets him watch her masturbate, she certainly has an intention. Maybe she wants to get him fired up, maybe she wants to prove that she is not uptight at all. Besides, it may also make her hot herself if she lets her partner watch her masturbate.
Watch woman masturbate and arouse her desire
A quickie all to themselves fits some women now and then quite well into the concept or schedule. But if you deliberately let a man watch you masturbate, they probably feel like doing more. Then it's up to him to get involved in such a sensitive way that they move on together.
Of course, this can also happen when a woman is allowed to watch the boyfriend masturbate. Both recognize the personal needs of the partner and, if necessary, adjust their behavior accordingly.
Real passion usually develops during sex only when both are really keen on it. If this is not the case, masturbation may mean a way out. If the woman is allowed to watch the man masturbate, her feelings of pleasure are likely to awaken as well. Masturbating in front of each other – that's what a lot of guys find really horny.
They often associate it with really dirty ideas, for example, where their sperm will end up during ejaculation. It's not that hard to get a hot woman's taste in this regard. Just let your partner watch you masturbate – and involve her playfully.
Masturbate in front of partner
It speaks for the bond of a couple, may the woman watch when the man satisfies himself. Finally, he shares a very intimate process with her. By the way, it is not uncommon that fantasies about masturbation do not revolve around one's partner.
Experienced women know this and therefore do not grieve. After all, they rarely dream about their own partner while masturbating. However, if it doesn't stop at watching the man or woman masturbate, the couple quickly refocuses on each other.
Women who watch partners masturbate experience him from a different perspective. Therefore, the man or the boyfriend should let them watch masturbating if possible. It is equally advisable that he can watch the spouse or girlfriend masturbate to get to know her sensuality even better.