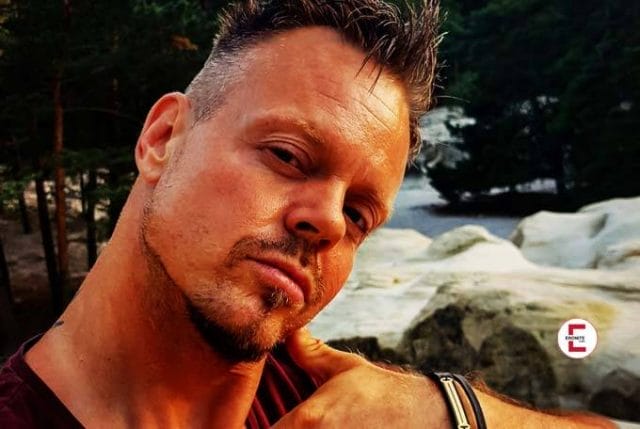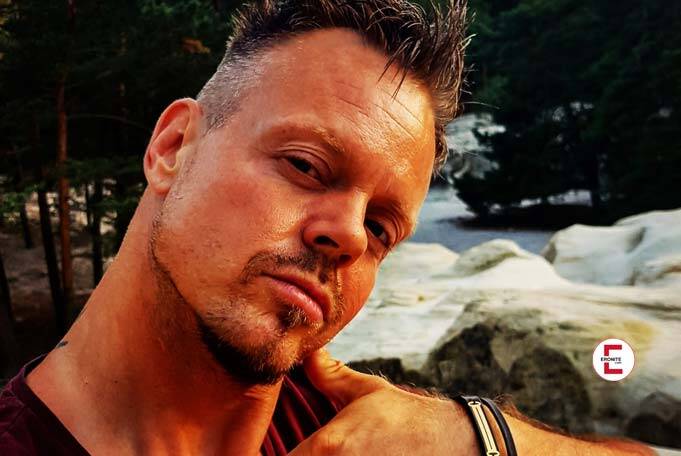 How Porn Actor Bodo Got Into The Porn Industry
If you also want to get started in the porn industry, you should read well what porn actor Bodo has to say. He gave a fascinating interview in this regard. Here he reveals very honest insights that will probably be of interest to many. The performer is personable and open-hearted and has no problem talking about what he does. He became known at the latest as a crazy character in the series Berlin Tag und Nacht . Other names of him are Bodo Burner, Bodo Banger and also Sebastian von Romberg, under which he shot Die schwarze Aupair-Lesbe or Die Blonde mit dem großen Bus as his first films as a professional actor.
---
Eronite empfiehlt dir diese XXX Videos, Livecams & privaten Kontakte:
---
How it all began for the performer
Porn actor Bodo answered the questions the moderator asked him in an interview on YouTube. Right off the bat, he makes it clear that men have to work in this industry. These expectations simply exist for male performers. Before filming, they are not asked which role they would like to take on, they are assigned it.
A porn performer is a person who receives money for their explicit acts. So does porn star Bodo. But how did he of all people manage to get into the porn industry? It goes without saying that all performers must be at least 18 years old.
At the beginning of the interview, porn star Bodo briefly introduces himself to his viewers. He seems very humorous and nice. He also names his age as currently 37. Bodo describes himself as an adventurer, free spirit and artist of life. Somehow you can tell that about him, too. On the other hand, he also says of himself that he is a Hallodri in relation to his profession. And then have him answer the question about getting into porn. The moderator is very interested in this.
First steps in an industry that still seems disreputable to some
When asked what he was supposed to do for a living when he was a kid, he answered "all kinds of things." He was not interested in acting as such in his earliest youth. It wasn't an issue for him. Nevertheless, this division kept running into him. In the school porn actor Bodo found at one time in a theater AG again.
And he even landed a starring role. He also participated in the theater club at summer camp. This ran like a thread through his youth in stages. However, he had never imagined that he would one day be the porn star Bodo. However, performing on stage in public gave him pleasure. He loved to make the audience laugh and was the class clown.
After finishing school as a young adult, it was time to pursue a career. Together with his best friend he was talking about it after a party. The initial spark for this was a porno that was playing in the background. His friend commented that being a porn actor must be a dream come true. That's how his friend gave him the idea for entering the porn industry. There was a good intention behind it. Porn star Bodo was heartbroken and he wanted to comfort him.
Other stations on the way of porn star Bodo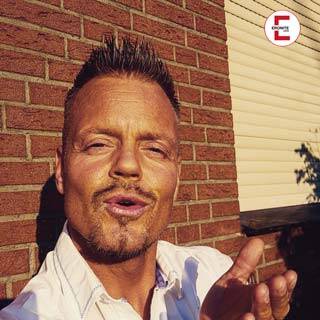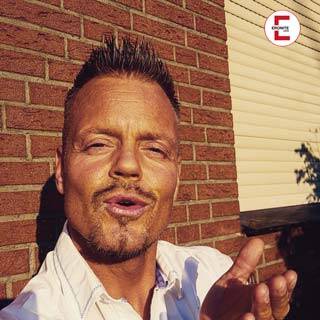 The friend was already making that thought more palatable to him. He held out the prospect of shooting with the most beautiful women. Because porn actor Bodo is a person who likes to try things out, this thought took root. But how did Bodo apply? It started with him getting into porn right after the party.
Still half drunk, he started his laptop and googled the internet for the term become a porn actor. In the process, he came across a company whose name was familiar to him. Without further ado he wrote there and had the opportunity to send along "quite normal" photos. After sending it off, however, he did not give this issue any more thought.
He went to sleep and didn't think about the application for the next two days. On the third day, he noticed that he had received an e-mail. The label actually invited Bodo, who later became a porn actor, to the casting. Of himself, he says he is an ordinary man. He wasn't discovered because he can ring doorbells with his best piece. At this he laughs mischievously.
What happens at a porn casting?
Then the time had come and porn actor Bodo was allowed to take part in a casting. The important thing here is core competence, he says, laughing again. So here's to what's expected of a sex performer. This is the only way to get into the porn industry. He thinks having sex on camera is difficult for many people, though. Here's what his casting looked like:
He was in a room with 30 men and only one actress was present. The producer was also female. This included the rest of the crew. Everyone present chatted a bit at first. He got along well with the actress from the beginning. He still does that today. With his colleagues he always wants to build a relationship based on sympathy.
Then the men lined up in a semicircle. The producer gave the instruction that porn star Bodo and the others should let themselves be spoiled by the lady in turn. Of course, a health check is obligatory before entering the porn industry. Also, some of it is that the actors have to state that they are shooting of their own free will.
Porn actor Bodo is very successful in the industry today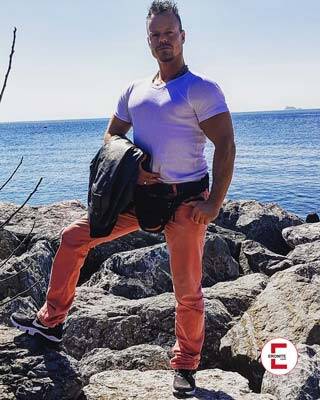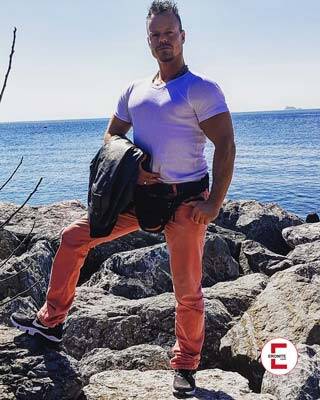 The male performers were not allowed to masturbate, as this task fell to the female performer in two minutes. He was helped against the tension by a performer next to him, with whom he joked around a bit. In the meantime, this has also become part of his circle of friends. However, many casting participants could not meet the requirements and were eliminated.
Porn actor Bodo, however, made it through concentration. For him it is always important that the actress also enjoys the shoot. With that, however, the casting wasn't quite done. It was only the first round. After that, things really picked up. He and the newly met buddy made their breakthrough and entry into the porn industry.
The actress and producer expressed satisfaction. So porn star Bodo could then celebrate first. Still, he had a lot to learn and experience to gain. Along the way, he has learned not to take things too seriously and narrowly. Perseverance is also important. Reliability is also important. Again, he mentioned in the interview that it is important to him that the ladies participate of their own free will.
Bodo is a great sympathizer and seems full of life
Contrary to what many people assume, porn actor Bodo is also a profound person. He is concerned about the well-being of his female colleagues who are looking to get into the porn industry. If necessary, the shoot will be aborted. He also takes responsibility in this regard. Moreover, porn star Bodo says that the scene reflects a cross-section of society.
Furthermore, he says that there are also occasional black sheep in the industry who use drugs and alcohol. But they are everywhere. Basically, sympathy is a must between the partners. If it's not there, it's hard to shoot. Men, however, have to work at it, while women are treated more gently, especially at the beginning.
The more unusual the practice, the higher the salary of porn actor Bodo. Women decide for themselves how far they will go. They have the better career opportunities in the beginning. However, women need to be careful that their market value does not drop too quickly. However, a good and well-known porn actor like Bodo can definitely earn a high salary.
The entry into the porn industry was relatively easy for Bodo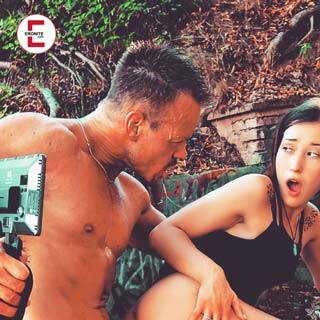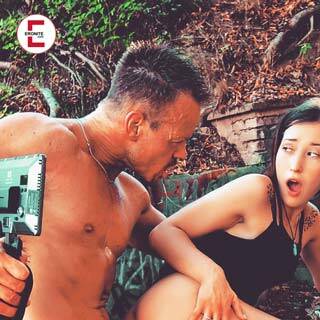 But performers don't earn the same amount of money every month. This may vary. As a performer Bodo has no fixed contract, but he has fixed series and productions. He admits to watching porn himself. Not many, but it's just those of the genres he doesn't shoot in. Bodo only watches solo porn. He doesn't want to see other men in action.
When asked what percentage of porn is real, he says, "Professional porn is an art product, an illusion." The porn movies that porn actor Bodo is in cater to different preferences of the viewers. Therefore, these films are about acting. Speaking for himself, he says that his emotions and explosions are real.
From time to time porn star Bodo has also taken medication for a stronger erection. But 90 percent of the time, he doesn't take one. Privately, he has not yet taken any medication in this regard. That's why porn shoots for him are a mixture of authenticity and illusion. However, they should not be transferred to the real world.
Bodo plays his porn roles realistically
Porn actor Bodo knows exactly that he plays a role in the shooting. But what about younger people who can't tell the difference. When asked at what point people should start watching porn, he can't make a clear statement. This is due to the fact that the development of each person is different. He proposes, as his colleague Texas Patti already did, a porn license on trial.
The aim is to review consumer behaviour. Threatening people with the harshness of the law doesn't sit well with him. In his opinion, however, there should be guideline values. He also supports the protection of minors. At the end of the interview the moderator asked the porn actor Bodo a question. He wanted to know if he advises people to watch porn movies once in a while.
Instagram Bodo: bodo_el_loco
To this he replied that it is perfectly fine to watch porn from time to time. Besides, he says it's perfectly normal. No one is a bad person because of it, no one has to keep it a secret.
---
Do it like Bodo and become a porn star: