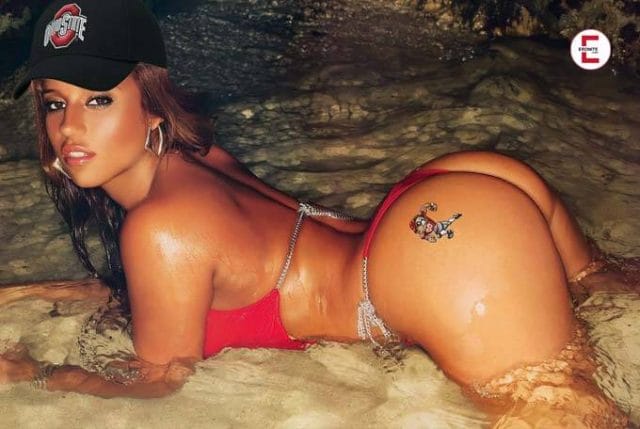 Sometimes it is then just more than foam
In Mallorca there was a restaurant, the + Q Espuma ("más que espuma", in German "more than foam") – and that was for Margalida the no less erotic occasion to suck the young man not the foam, but the sack cream from the dick. Sebastian, a German tourist, came just in time for her to do this.
---
Eronite empfiehlt dir
Das Dating 3.0 – Die Zukunft des Dating

Eronite empfiehlt dir
Dating 3.0 – Die Zukunft des Dating

Eronite empfiehlt dir
Das Dating 3.0 – Die Zukunft des Dating

---
A German tourist in the clutches of the southern woman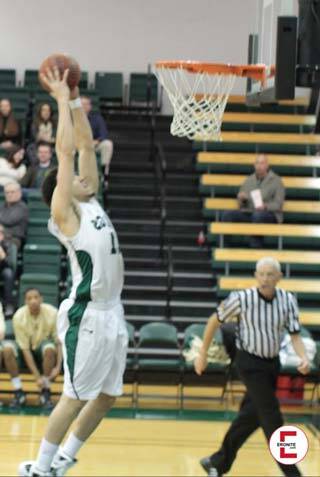 Real Mallorca is a soccer club, just promoted to the first Spanish league, the "primera división". They play in the Son Moix stadium and in the immediate vicinity is a small shopping center, which also houses said restaurant. While mainly young people ate tapas (small appetizers) here during the day, in the evening DJ Paco Bellucci heated up with hot live music with delicious cocktails with hot rhythms.
What no one knew: in a secluded corner of the restaurant, the pretty Mallorcan Margalida from Campos was having fun with Sebastian. Basti, as his friends call him, is a German tourist from Wuppertal. Unnoticed by the other guests, she reached into his crotch as he entered the restaurant, which he acknowledged with a smile.
The German tourist was no stranger to Mallorca. Sure, this week he was also on vacation here, but he still wanted to use his time for his sports-professional future. In his home country, the young man played basketball quite successfully and was now invited to try out for CB Binissalem, a renowned basketball club on the sunny island. While he was training, Margalida, who worked as a cleaner at the club, spotted him.
They quickly exchanged numbers and arranged to meet for the evening. He still wanted to go to the Son Moix stadium and cheer for his favorite club, after which he would have time for the beautiful Margalida. She agreed. Later, after the game, they met in the neighboring restaurant. After she had already grabbed his cock when she went in, she wanted to continue bluntly at the table.
At first he was a little embarrassed, but then thawed out
However, Sebastian was not entirely comfortable with the situation. He as a German tourist in the midst of Spaniards and one of them had her hand on his now considerable latte. Margalida massaged his member through his pants, in which a large bulge was already clearly visible and which was already stretching mightily. He was horny to tears, but apparently so was she.
What happened next, Sebastian would never have imagined in his wildest dreams. Margalida was cheeky, winked at him and looked around the restaurant. The corner where they sat was somewhat shielded from the rest of the hustle and bustle. She slid closer to him and suddenly disappeared under the table. No one could see how she unbuttoned the German tourist's pants and took his cock in her mouth. She put her soft lips over his warm, thick glans and sucked gently.
A sly bitch with a nasty plan
He was struggling to concentrate when the young waitress, she may have just been in her early 20s, came up to him and asked for his drink request. "Sex on the beach, por favor," he breathed more than his male voice placed the order. She smiled and disappeared as quickly as she had come. He almost came too, because Margalida sucked his hard piston like a madwoman in the meantime. He grabbed her hair, rhythmically pressed her head on his pulsating penis.
The horny southern woman had the blowjob really on it, such a skillful blowjob he had not yet received. She now blew faster and faster until he could no longer hold himself and pumped his warm cum directly into her throat. Margalida swallowed everything and then licked Sebastian's cock clean. With a grin up to both ears, she came out from under the table and said in broken German, "My dear German tourist, come with me, I have an apartment near here."
Sebastian didn't have to be told twice and followed the attractive Mallorcan woman. Once in her apartment, he returned the favor and licked the sweet girl to orgasm. This immediately made "his little one" ready for action again and so he started fucking her until dawn. They fucked so long and intensely that he fell asleep and missed the tryout at the basketball club CB Binissalem.
As he learned days later, Margalida was the fiancée of his rival for the place in the club. The Spaniard had won. Sebastian left the following day without a club arrangement, but with a splashy memory.
And another story from a German tourist
Another German tourist is seduced
When I was a German tourist coming from the beach at the hotel in Mallorca during the Christmas vacations, some of my Spanish friends and I decided to go out. It was a typical vacation night, with everyone getting drunk. I was a "German tourist" to everyone, especially Anna always called me "German tourist who is really cute."
Anna, and I started playing pool against Mark and Karen. They kept calling me "German tourist, so cute". Finally, I had enough and decided it was time to go home. "Anna needs a ride home, if you don't mind," Karen said. "Sure," I said.
Anna and I went to my car and then drove off. Her car was parked just a few minutes away. We stopped at the apartments where the girls had played before and found their car. When I stopped behind Anna's car, she thanked me and started kissing me. I was shocked. Anna and I were out late that night, but I didn't think anything of it.
Very gentle flirting, mostly just talking. Who am I to turn her down? After all, she was beautiful. She was a tall blonde, about 5'7″, had wide hips and nice breasts, a big C. She had that hourglass look with wide hips, not fat at all, and a narrow waist.
I was surprised to see us kissing in the parking lot, so I decided to see what I could get. I had my hand in her hair, but I slowly moved down to her breasts and rubbed them on the outside of her shirt. It was a thick shirt that felt rough, so I slid my hand underneath and started feeling the outside of her bra.
I suggested we get more comfortable, and we parked my car next to hers and unbuckled our seat belts. We were pretty fierce and our clothes came off: my shirt, then her shirt and her bra. I began to lick and kiss her breasts while she moaned in ecstasy. They were amazing, beautiful big perky breasts with small nipples.
Then I started to unbutton her pants, but they were quite confusing. They had buttons down the side, a zipper down the front, and a loop to tie around the waist. I didn't think I would ever take them off. Sensing my annoyance, she pushed me back, smiled, and said, "Wait, my German tourist. I'll help you." She then unzipped them and pulled them down around her ankles. She was wearing a very thin pink thong. "Is it better like this, my German tourist?" she then asked.
I grabbed her tight ass and pressed her against the console of my SUV. I slipped my hand inside her thong and began rubbing the outside of her clit as she twisted and moaned. It was very wet. She moaned. "Yes, my German tourist, go ahead." This time I liked the expression "German tourist". Because I knew that only I was their "German tourist". I put one finger in, then two. I slowly slid my finger in and out of her, making a little wiggling motion to reach the walls of her vagina. She moaned loudly. I went faster and deeper and inserted a third finger.
She reached down and pushed my hand deeper into her, holding it there and groaning out a "just like that, my German tourist" as she jerked away. She slid into the passenger seat and let out a few "Ahhs." When she regained her composure, she looked at me and said with glazed eyes, "Your turn, my German tourist." She jumped back into the console, unzipped my pants and pulled them down to my knees.
She rubbed my cock on the outside of my boxers, then reached into the waistband and pulled it out. She began to stroke vigorously. It felt really good, but since I was drunk, I knew I wasn't going to cum that way.
She began to lick my cock from the head to the base, making me moan with pleasure.
I told her to take off her blouse and pulled down her thong at the same time. I wasted no time in spreading her legs and licking the outside of her clit. I sucked on it and then pushed my tongue as deep as possible into her pussy. I stayed on top of her and slowly inserted my cock into her pussy. She sucked hard and didn't exhale for a few thrusts. I continued slowly, concentrating on penetrating deep inside her.
I pulled back just before I exploded and splattered all over her belly. She climbed on top of me and started rubbing my shaft while rubbing her clit next to her hand. I immediately became hard. Quickly she put my cock inside her and started to ride me. She bounced and bumped back and forth, which gave us equal pleasure.
I felt the walls of her cunt tighten and throb around my cock. She expelled those little breaths that I had loved so much during orgasm. It was so sexy. After she was done, she grabbed my hands and placed them on her breasts, which I loved to watch bounce as she rode me.
She squeezed my hands to squeeze her breasts and I arched my back so I could put my whole cock inside her. I sensed that another eruption was imminent, so I began to retreat. "No," she said excitedly, bending over so I couldn't pull her out.
I erupted into it, arching my back as each spurt came out of me. She let me finish and then fell on top of me, both of us taking deep breaths and trying to catch our breath. The next day I talked to Mark. I saw her too and she winked at me and said, "See you soon, my German tourist."