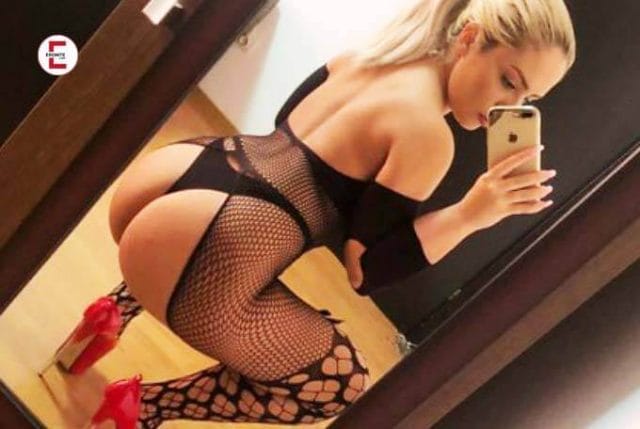 Tina immediately noticed my excitement
Yes right, I fuck my niece! She is related by blood to my wife, so we don't do anything forbidden. The only thing reprehensible about it could be that I fucked her for the first time when she was just sweet 18 years old. And we have my wife's sister to thank for that. She hated my wife so much that she didn't hold back on wanting to get me into bed and fuck me so hard. When her brother came to visit, it was summer 1990 and Tina was just 18 years old. She was very happy when her brother asked her if she would come along. Tina now had the first opportunity to meet the man whose cock her mother wanted to really fuck.
---
Eronite empfiehlt dir diese XXX Videos, Livecams & privaten Kontakte:
---
Actually, she had planned to try this cock herself and to maybe get what her mother had been denied until now. When she was standing next to her brother at the front door, I saw her for the first time. Beautiful, young and just beautiful. In a transparent white blouse, with a bra so tight that the firm nipples of her beautiful, small but firm breast, almost popped out of it. In addition, a dark mini skirt and the skimpiest pink thong, which I had ever seen until then. That my cock instantly became as stiff as a board, this sweet girl noticed immediately.
At the fuck place we lost no time
When both went up the stairs in front of me, I could see all too well that her panties, if you could even call this skimpy thing, was getting wetter. Later she told me that already then she had felt my bulging cock mentally inside her. Under a pretext we had managed afterwards that I could drive her home. Already on the drive to our quiet and secluded fuck place it was clear that I will ram my cock deep into her horny pussy. During the ride she had already taken off her blouse and skirt.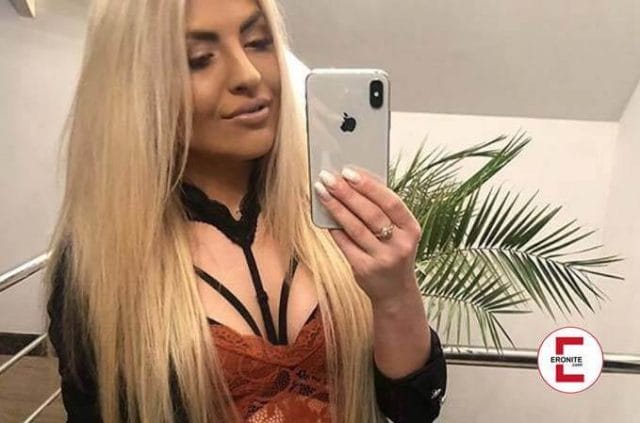 Arriving at our place, we did not waste any unnecessary time. I opened the cargo hatch of my station wagon and Tina dropped down onto the padded floor of the cargo area. Full of excitement, I pushed aside what was called a bra, that her breasts were exposed. Then, her legs already spread, I penetrated with my bulging cock past her now wet thong into her dripping wet pussy. My firm and deep thrusts seemed to almost rob her of her mind. She cried out so loudly with excitement that you would think the whole place could hear it. And to feel my cock even deeper and tighter inside her, she clutched my thighs with her legs and was very successful.
Blowjob becomes her new passion
She demanded and I thrust, pulling my cock out of her dripping pussy, only to jam it back in with all my might. Her plump breasts, the nipples as hard as steel, bobbed delicately up and down. Then this super orgasm, heaven and hell at the same time. As I chased my cum through her pussy and into her core, her upper body shot up and we kissed like there was no end. But the best was yet to come! She grabbed my still hard cock and pushed it into her mouth. While she devoured him powerfully and demanding with her mouth and her tongue played with him, I felt my sperm getting ready again to fill her mouth now.
Faster than we both expected, it filled with the white liquid, which left it just as quickly due to overfilling. When I caught this sperm again with my hands and spread it on her breasts, it was clear for both of us that this cock in her mouth would become her new passion. When I, with a good hour delay, was on my way home with her, she again took my cock out of my pants. She played around with it until it was again in full size and hardness in front of her.
Again and again I fucked Tina
Once again, my gorgeous thing disappeared deep into her mouth and she sucked on it as if looking for the last drops of our fuck. Finally, she found him too, when we had almost arrived at her front door. Since that time we met regularly. I fucked her and always my cock ended up in her mouth. But I also fucked my wife. And she also seemed to have taken a liking to it. Because she knew I was fucking Tina and she couldn't do anything about it.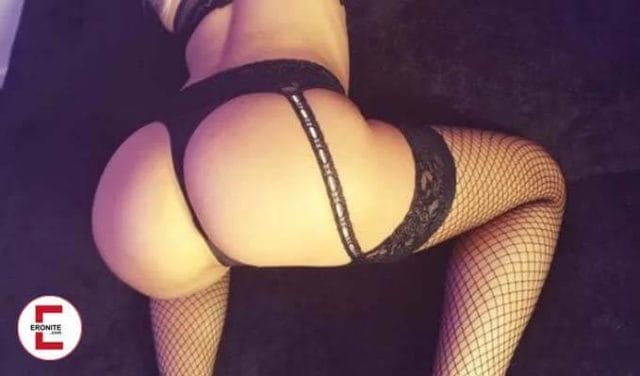 She herself also fucked other men, and it was also good. Because we lived by the motto: "Beautiful women are entitled to, fucked by several cocks to become." Only that Tina is her niece, that bothered her enormously. Even today after a good twenty years – Tina was married in the meantime once and then divorced again. Her husband had surprised us at the exact moment when my cock was in Tina's fuck mouth.
My cock immediately disappeared in her pussy
Again and again it seethed in my wife when Tina sat opposite us and she witnessed how her wet pussy almost seemed to jump out at me through the transparent panties. She then left the house under some pretext to get fucked by one of her sex partners. As soon as she was out of the house, I slipped my hand into my niece's panties and massaged her wet pussy. While we flew into the bedroom towards the bed, she pulled her dress off her shoulders that her naked plump breasts literally jumped out at me.
When we reached the bed, we were both already completely naked. I landed on my back and she sat backwards on top of me. Without hesitation she let my hard cock shoot into her cunt. While she rode me like a sex goddess, I grabbed her firm breasts from behind and kneaded them vigorously, yet gently.

Read also:
– Incest confession: My brother uses me as a fuck doll
– Incest sex story: Horny fuck with my grandma
– Horny fantasy: I want to be daddy's slut
– Incest story: The horny son and his mother
– Lisa Schubert? Paulina Schubert? These are the incest twins in the interview!
After this never-ending sky ride, she sucked my cock so deep into her mouth that I felt her lips against my abdomen. And it came as it was supposed to come.
Tina drives me crazy
With full force my sperm shot into her mouth. She swallowed and sucked, until the very last drop from my cock landed in her mouth. I see this image again and again when I fuck my wife.
That's why Tina is like a red rag to her. Because she feels it immediately when I think of her. She also knows the strong effect Tina still has on me. But she can't do anything about it. After all, she chooses the men herself, from whom she likes to be fucked.