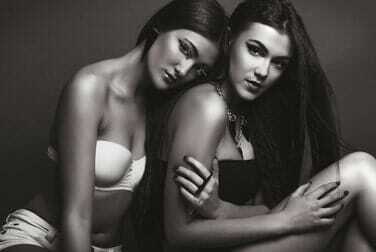 Lesbians and bi-women more tolerated than gays
What is behind lesbian love?
Homosexuality means the love for partners of one's own sex. Someone is considered gay or lesbian if he/she prefers to have sex with a partner of the same sex rather than with someone of the opposite sex. homosexuals have often been and still are discriminated against, although nobody can choose their sexual orientation and it is, so to speak, born in the cradle.
---
Eronite empfiehlt dir diese XXX Videos, Livecams & privaten Kontakte:
---
Although this discrimination is more pronounced among men, homosexuality among women is also affected by it – although much less frequently, because lesbians and bisexual women are more likely to be tolerated in public. Many men even find it stimulating when two women kiss or have sex together.
How common is homosexuality among women?
There are no exact figures about this, because these are very intimate questions. In addition, homosexuality among women develops only slowly, just as heterosexuality does.
Many women take a long time to recognise themselves and realise that they are lesbian. In an anonymous survey on homosexuality among women, just under three percent said they were lesbians. This corresponds roughly to the proportion of male homosexuals. A far greater proportion of women are bisexual. This means they can be sexually aroused by both men and women.
★ Read also: That's why women like to watch gay porn
In public, it is not an unusual image to see two women walking hand in hand, hugging or kissing. This does not mean that homosexuality is more widespread among women than among men. Tenderness from woman to woman is only more likely to be tolerated than that from man to man. Many women also have no problem with touching their sex mates. With men, on the other hand, things are different, many do not want to be labelled as gay if they get too close to another man – even if it is only on a friendly level.
Homosexuality among women – how do they notice it?
Homosexuality in women gradually develops in the course of general physical development. Many women take a long time to admit to themselves that they are lesbian. Quite a few are married to men and have children, even though they are lesbians. They meet secretly with their best friend. Even when they hug and kiss, it's hardly noticeable.
---
★ www.eronite.cam ★
---
Homosexuality among women takes place largely in camera. There is another aspect to this. Homosexual men often have several partners or at least change them often, while homosexuality in women is mostly between a couple that has a committed relationship that lasts for years, if not for life.
Homosexuality among women – what's going on in bed?
This question is the subject of many men's fantasies that are caught up in the idea of women satisfying themselves with huge strap-on dildos. This also happens, but is the exception rather than the rule. Homosexuality among women is gentler than that of men or heterosexual couples. Lesbian women enjoy eroticism with lots of tenderness, kissing, caressing and massages.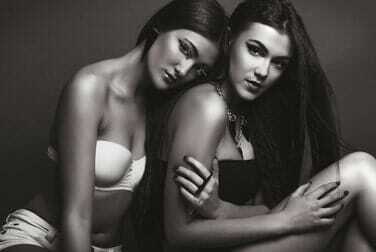 Cocks redundant?
Basically, they don't need a penis to penetrate them to reach orgasm. Even experienced men know this, who can bring a woman to multiple orgasms, for example, by using her tongue or playing with the clitoris or nipples. By the way, this is a good tip when his best piece of equipment breaks down.
Women can have long and intense sex in the 69 position and quickly reach orgasm. Others spoil each other with their sex toys until they reach the climax. Homosexuality among women is as diverse as the women themselves.
★ Also interesting: Why women like to kiss women
By the way, it is a widespread prejudice of men that in homosexuality among women there is one who plays the male partner while the other is more submissive and feminine. Such a thing does exist, but it is rather rare. For most lesbian couples there are no clearly defined roles in the field of homosexuality among women. That someone in the relationship "wears the pants", as they say, has nothing to do with it. This also occurs in heterosexual couples, and it is not always the man.