Ten things that girls want from their partner
Girls, tell your guy what secret desires women have!
Secret wishes of women are like a book with seven seals for many men. Both sexes are to blame. Men are often selfish and hidden wishes of women remain hidden because they are not used to revealing themselves.
1. secret wishes of women – full pampering program
She loves to be treated like a princess by him from time to time, without having to do him any favors or fulfill sexual desires. As the men of your adored one, why don't you prepare a romantic breakfast in bed? With champagne, fresh fruit, homemade rolls, salmon, egg and caviar.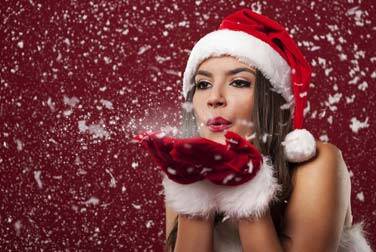 2. secret wishes of women – hardcore sex
At least occasionally he should give her a really hard time. When he loses control with lust and greedily lunges at her, he proves to her that he finds her irresistibly attractive. The man seems very animalistic at that moment. Women just love it!
3. secret wishes of women – more tenderness
Women love kissing and caressing. They can practically never get enough of it. Clever men know this and touch them intensely all over their bodies. This benefits both of them, because then she quickly gets going.
4. secret wishes of women – outdoor sex
Especially when it is getting warmer now, women like outdoor sex. Sex on a lonely forest meadow or at night on the beach Women are romantic and enthusiastic about it. This can be combined quite well with a homely picnic. Don't forget strawberries and champagne!
---
---
5. to be observed during sex
This secret desire of women drives many to have sex in public places. Very popular, for example, are the changing rooms in department stores and clothing shops or the bushes on the edge of nudist beaches. Caution, such actions are punishable in many countries because they are considered to be public nuisance!
8. blindfolded sex
She likes it when she is helplessly at his mercy and does not know what is happening to her. The man can simply caress them in different places or he can push them harder if the woman likes it and feels pleasure in it. The sensory deprivation during sex can be particularly stimulating. Just try it out!
7. threesome
Secret wishes of women also concern threesomes or group sex. However, they would rather have a threesome with two men or a foursome with another couple. So if you as a man assume to have a menage-a troi with two sexy women at the same time, you can be bitterly disappointed. And a trio with another man could somehow imagine the fewest guys.
Secret wishes of women
8. watching others having sex
They get excited when the young couple from across the street are once again driven by light and open windows. Acoustic stimuli, for example when the neighbour's flat says moan and the rhythmic creaking of the bed frame penetrates, also make them keen and greedy for sex.
9TH BDSM
Secret desires of women are also to be tied up and at his mercy. It is a special feeling for women when the man determines what is done. On that now simply a blindfold and handcuffs are or it a number harder to go to the point, both decide before in consultation with each other. After all, the woman doesn't want to feel the whip or crop right away, when she actually just wants to be pushed a little harder. But it is absolutely necessary to talk about this beforehand.
10. secret wishes of women – spontaneous sex
From time to time he should calmly lose his temper and have unplanned sex with her, for example in the car, while walking in the woods or on a public toilet. It is especially good if she can seduce him to spontaneous sex with her hot outfit. Just be careful not to get caught. If it comes to the announcement, it can become fast times expensive.