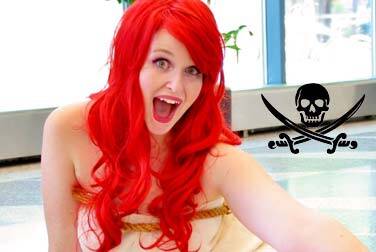 Inhaltsverzeichnis dieses Artikels
No one should take themselves too seriously
The annoying pirate – but what is that exactly?
Everybody likes to fuck once in a while. So that it does not become boring so quickly with one and the same person, you can do it in felt thousands of different sex positions. There are crazy ones like the Y-position, the hammered in nail or more normal ones like the doggie-position. But what is the exposure Angry Pirate about?
---
Eronite empfiehlt dir diese XXX Videos, Livecams & privaten Kontakte:
---
Angry Pirate for fun
Our readers can rest assured: You don't have to be a real pirate to use the Angry Pirate. You don't even have to be a sailor. Even good swimming skills are not necessary. Just a pinch of humor and a lot of sex drive.
The "Angry Pirate" is a position during sex in which you satisfy your partner anal. The best way to do this is of course from behind, in the so-called doggy style. Then we will first of all have a lot of fun. Of course they both enjoy it like the world champions. Shortly before the climax, the man pulls his penis out of the anus, moans loudly and spits on the partner's back. But why is that? Believing that the man has come, she will turn around. And exactly in this moment you inject the Ejaculate into her eye!
Then you have to kick her hard against the shin. Because only when she jumps around on one leg with her eyes squeezed together is the "Angry Pirate" a real "Angry Pirate". You'll know by her reaction how "angry" she is – we promise you that high and holy! You might even see why many pirates wear an eye patch. I guess some of them were just gouged out. Whether the dear world of women is responsible for this is unfortunately not known to us.
If you want to be a wholely special buccaneer, you can then have your wife sing the Nena song "Lass mich dein Pirat sein" as Angry Pirate:
In the past, pirates sailed the seas, made fat loot and often captives. It is clear that one or the other woman was also held captive there. And it's for pure pleasure. As a sex slave. A young lady that you could just use, just as the captain had a mind for. When he was done, he gave them to his crew. Thus the first gangbangs were created. But nobody knows whether the Angry Pirate was already known as a sex position. ;-)