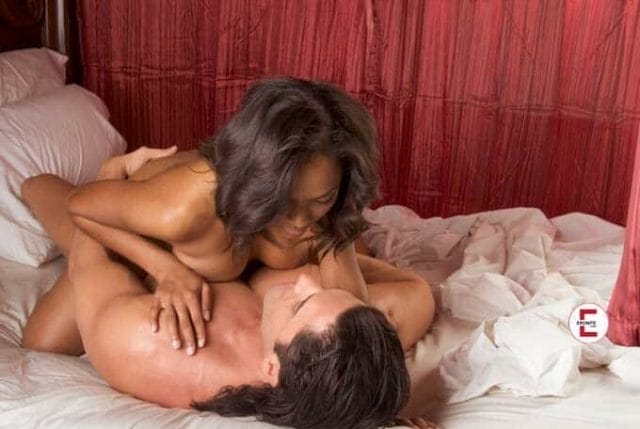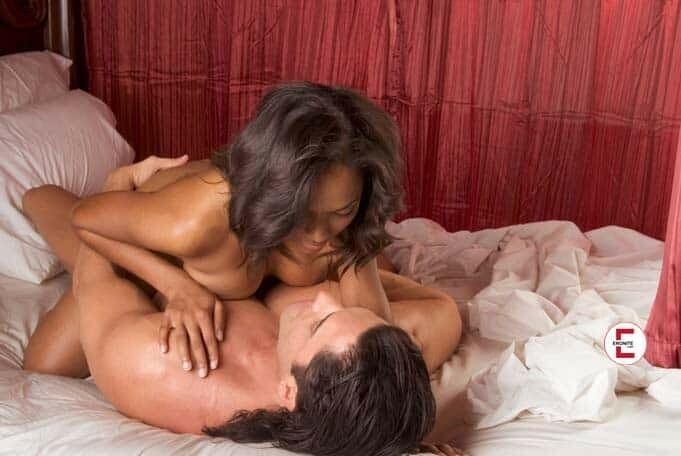 The colored maid turned me on beastly
Professionally, I am on the road a hell of a lot as a representative for special dental equipment. Not only in Austria, where I was born, but also throughout Europe. I mainly commute between Graz and our company headquarters in Liechtenstein. There are hardly any black maids in our region, but there are in the small principality and France!
---
Eronite empfiehlt dir diese XXX Videos, Livecams & privaten Kontakte:
---
Most of the time I don't travel alone at all, but with a colleague with whom I get along quite well. So we sleep in the same hotel, but in separate rooms. I value my privacy a lot and it's just more comfortable for both of us that way. Apart from that, he snores terribly. When we were in Asia together once, it was impossible not to hear it, so thin were the walls.
Would she go for it?
A week ago I was in Lyon, France, and today I want to tell you about it. I didn't really feel like it, because I don't know the language that well. But no matter, my boss knows no pardon and so I was suddenly on the plane to Lyon via Paris. My colleague was also there again and we later moved into our rooms in the apartment hotel. His room was on another floor, but we saw each other anyway during the day and at breakfast.
As soon as we checked in, we noticed the black maid. Cute face, cocoa colored skin and a figure to fall in love with. She was maybe 17, 18 or 19 years old. My partner made his usual jokes, but he wouldn't have dared to address her in any way anyway. I'm more of the shy type myself. But this young woman had totally done it to me. But I didn't dare to turn her on directly. So we saw them for the next two days and on the third day I mustered all my courage. I slipped her a little note: "Tonight 10 p.m. in my room. Under your uniform you are naked. If it's okay with you, the TV remote will be on my pillow by noon today."
Whew – there I had dared something. What if she went to her boss with it? Or would report me for sexual harassment? I prayed that it would go well. After lunch, of course, I was totally excited to see if the remote would be on my pillow.
What can I say? She had actually accepted my invitation! Now I was really nervous for the first time. My colleague asked me at lunch what was wrong with me. But I didn't tell him my little secret. I wanted to savor this moment alone and could hardly wait for it to be 10 pm. Before that, I had to visit a customer, but I couldn't really concentrate on my sales pitch there. Until now I had never fucked a black pussy, but was incredibly excited about it. The contrast with my white tail would certainly look good!
Room service of a special kind
Around 9 p.m. I returned from dinner to my room. I showered, put on some aftershave, put on my pants and shirt, and cleaned up some more.
More than punctually at shortly before 10 p.m. there was a knock at the door. "Room service," I heard a gentle voice. It had to have been "her." I went forward and opened. In front of me was a really beautiful girl. Her hair had been ironed straight, it was open and played around her perfect face. A face, as a painter could hardly have done better! I didn't invite her in, though, but reached into her hair, pulled her close to me, and just kissed her. At the same time I pressed her against the door frame and pushed my knee between her legs demanding. "I'm going to useyou today," I murmured to her. Her eyes grew even bigger than they already were, but she showed no signs of resisting. That was my sign.
By the hair I forced her to the floor. On all fours she squatted there now and stretched her magnificent ass towards me. Then I wanted to check first whether she was really naked under her uniform. Just as I had instructed her. To do this, I simply lifted her skirt and looked at her butt very closely, dividing her buttocks with both hands. In fact, I now had her full nakedness before my eyes. The pale pink pussy was already shining with moisture and I first stuck a finger in her pussy. She moaned softly, she seemed to like it. I slapped her cheeks, she enjoyed the way I treated her.
I took a collar from my pants pocket and put it on her. I attached a chain to it and led it across the room to the sofa. That's where she had to hinkie. I ordered her to take off her maid's uniform. When she hesitated at first, I gave her a resounding slap. She was visibly startled, but immediately did as she was told. Her breasts were small but firm. The dark nipples stood out like one, were hard and I had to suck them first. Again she moaned softly. I pulled her up by the chain, turned her around and kneaded her wonderful tits from behind. My cock was already hard as steel and I pressed my dick against her tight ass. She noticed my excitement, of course, and rubbed her butt lustfully against my strap.
The black maid created a vacuum
Again I forced her to the floor. She knelt there and looked at me expectantly with her big, dark eyes while I opened my pants. My stiff penis immediately jumped out. On the glans, directly at the tip, a first droplet of pleasure had already formed, so horny was I just at that moment. I grabbed the maid's hair, she opened her lips and I was now about to sink my now steel-hard pipe into her sweet mouth. With her tongue she played around my frenulum (the penis frenulum), it was a heavenly feeling. This young thing already had it really good despite her age. Slowly my shaft slid piece by piece into her mouth. She took it all the way in and created a vacuum. She moved her head rhythmically back and forth. A dream to get such a blowjob from a black maid.
I enjoyed it, leaned back and let her suck my cock. So young and so horny. What pleasure, what delight! That I may experience this again at my age. She seemed very submissive, I liked that. I wonder if I was allowed to fuck the black ass today?
Again and again the tip of her tongue played around my glans, licked over the shaft and with her hands she kneaded my balls. Then she did something that almost blew my mind: she licked over my perineum, the area between my scrotum and anus. A feeling that almost made me cum, that lifted me to the heavens of all pleasures. The black maid knew her job to perfection. Again and again, the little dark-skinned brought me to the brink of orgasm, but stopped in time before I splashed her on the velvet skin in the face or in the mouth. A start-stop technique that almost made me go crazy.
Schwarze Pussy mit rosa Innenfutter
But now I wanted to fuck her! I let her stand up, grabbed her by the shoulders and pushed her belly down on the sofa. Her tight ass was now in position right in front of my cock, but first I wanted to test her pussy. I ran my thumb through her cleft. It was not only damp, but downright wet. With both hands I grabbed her pelvis at the hips and could easily penetrate her. I pushed, to the stop I rammed my hard piston into the pink pussy. Like a wild stallion I fucked her until she moaned and squirmed under me.
I turned her around, put her back on the backrest. So I could admire her horny black tits even better. With my hands I kneaded her tightly, her legs I pushed as far apart as I could until her gaping pussy was wide open right in front of me. My spear tip I put on her hole dripping with horniness and sank my spear in the wet lust cavity of the colored maid. So I fucked the black maid determined another fifteen minutes through.
She moaned louder and louder, seemed totally amped up from the horny sex. Fucking was exhausting for me, I was sweating and my sweat was dripping on her black skin. Relentlessly I pushed further, wanted to fuck her properly and then inject my white cum in her dark-skinned face. That would definitely give a cool contrast!
But before that I had something else in mind and so I forced her up again by her hair, from which I pulled hard, and placed her over the back of the sofa so that we were standing behind the couch. Her upper body I pushed down so far that her rosette laughed at me exactly at pelvic level. Of course, I did not let myself down and stuck my thumb into her asshole and widened her butthole. I spit on her chocolate hole, put my cock and rammed it into her rear entrance with a jerk.
Long, however, I did not hold out and splashed the black maid my whole load in the face. She still tried to swallow, but most of my sperm dripped onto her dark breasts.
Unfortunately, after that hot night, I did not see the maid again. Whether she was off or on vacation, I don't know. Only one thing I know for sure: that I will never forget this experience!