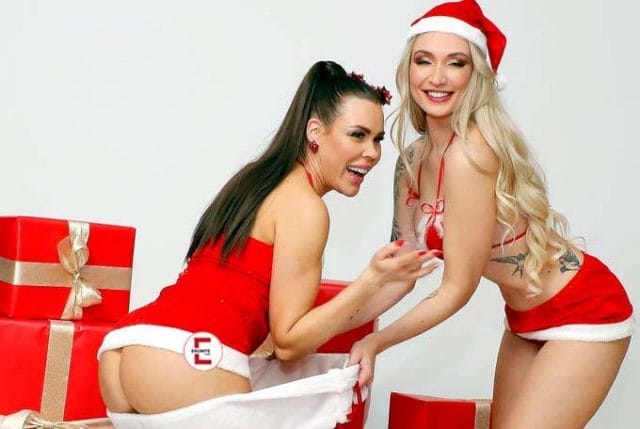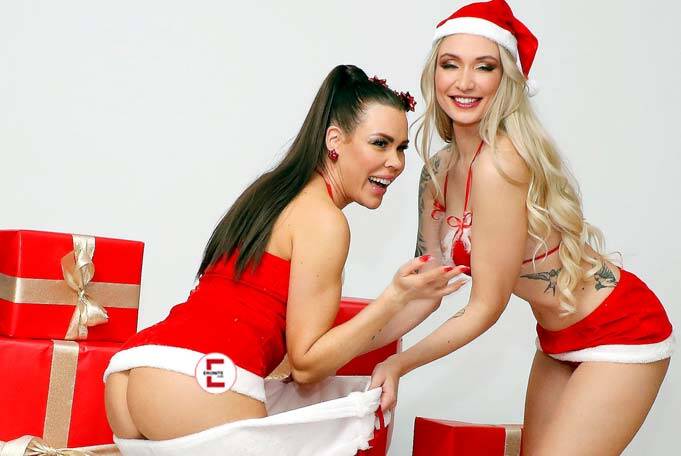 Hot Girls In Freezing Cold
Hot girls in Santa Claus look have melted the icy temperatures in the capital today: At the Christmas photo shoot of MyDirtyHobby in Berlin the camgirls and pornstars Fiona Fuchs, Cat-Coxx, Lara Bergmann and Luna Corazon showed their especially seductive side. Dressed as sexy Santa or just wrapped in a gift ribbon, the four posed for the Christmas calendar.
Sexy Santa brings gifts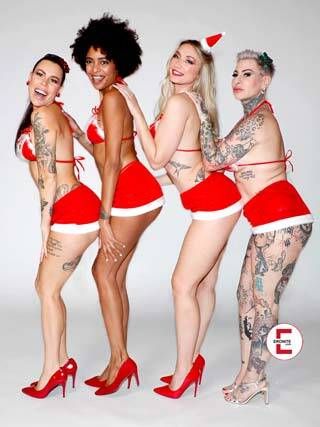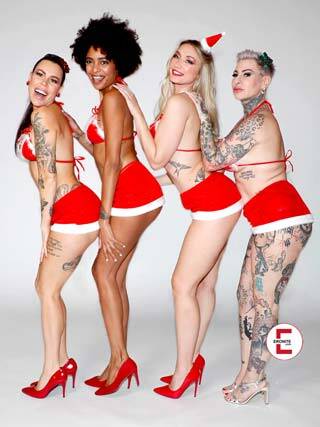 The hot motifs will soon be available in the shop of MyDirtyHobby and the proceeds from the sales will go to the good cause.
Yeah, it was cold. The nipples were not only standing up with arousal, they were stiff as they could not have been harder. Despite the merciless weather, a warm, erotic atmosphere arose. The four girls as sexy Santa were a feast for the eyes. Feminine curves everywhere you looked. The looks of the men said it all: pure eroticism paired with a good portion of sex appeal united at this erotic photo shoot in Germany's capital Berlin. Long legs, delicate lips and shapely bodies, breasts to fall in love with and eyes to melt away. Sexy Santa offered up everything possible that day. These women were not stingy with their charms, but bubbled with desire and devotion while the photographer let his camera run hot.
The pre-Christmas calendar shooting will not only result in photos for Christmas, no, the reader and fan will be able to enjoy the erotic pictures even later, far after the Three Kings on January 6th. So Sexy Santa did a great job!
For voyeurs and lovers of erotic Christmas calendars, who want to do something good on the side, you will find exactly the right thing here. If you want to order the calendar, just have a look at the shop of MDH. We're sure it will appeal to many men and speak directly to the primal instincts of masculinity!
---
All photos: © Laurent Editorial