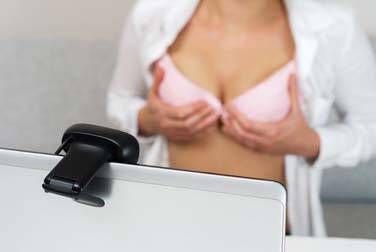 News at VENUS 2019 for all fans and amateurs:
The Camgirls Hall at the 23rd Berlin Erotic Fair
The fair management of VENUS 2019 gives the most important players in the industry the opportunity to present themselves to camgirls, performers and amateurs.
500 Euro on top of that
All active men and women are given the opportunity to promote their brand at VENUS in Berlin free of charge. An entire hall area will be redesigned in an appealing ambience and offers optimal presentation possibilities.
Everyone who takes part gets his own counter and can show himself and his website to the fans there. Ideal for autographs, photos and more. There is also the possibility for small shows on a separate stage. A cloakroom is available separately for all participants. Of course each participant gets his own entry on the website of the erotic fair.
Be part of VENUS 2019 and still send a cam? No problem, the fair provides a free WLAN with high bandwidth. You may only advertise your own domains and profiles, not brands of amateur or cam sites.
Venus will pay each participant an expense allowance of 500 euros upon successful completion of the trade fair. Interested? Then please contact us via our contact form. Attention, the places are limited!
What awaits the VENUS?
Presence on all four days of the fair
Participation in the show program in the Camgirl Hall
Cultivated appearance
For almost 23 years, VENUS Berlin has been presenting trends and innovations from the erotic and lifestyle sectors every year in October. In addition to producers of films, love toys and lingerie, suppliers of furniture, clothing and alcoholic beverages, for example, will be showing their products in the Berlin exhibition halls under the Radio Tower. The program is rounded off by erotic entertainment on various show stages. Friends of lacquer and leather, on the other hand, will get their money's worth in the KinkyArea.
With an average of 250 exhibitors from more than 40 countries, VENUS is one of the world's largest international trade fairs of its kind. More than 30,000 visitors use the fair as well as specialist dealers and international journalists to find out about the latest trends.