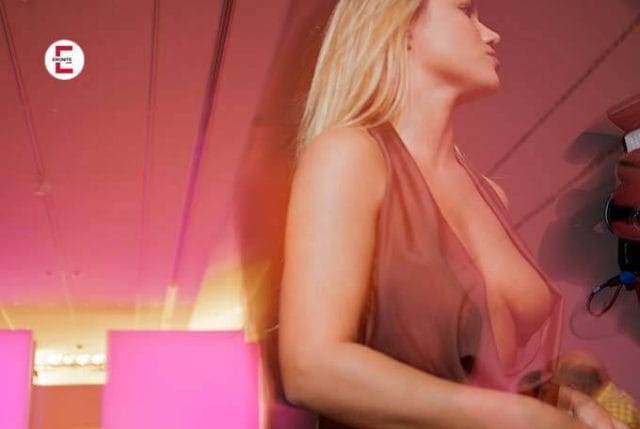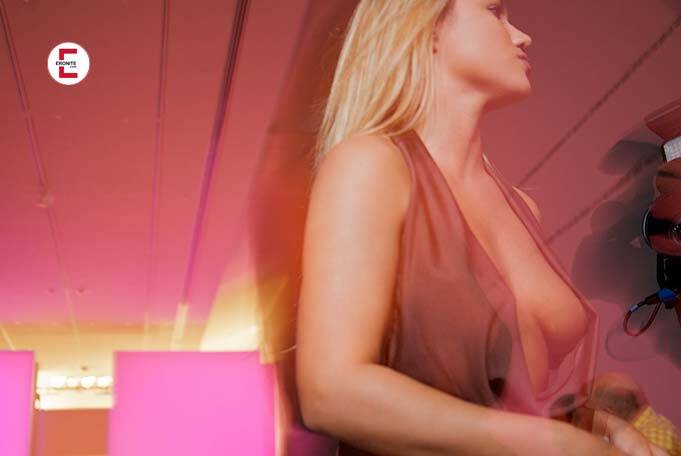 Backstage fucking is the horniest thing ever
It is an experience I will still tell my grandchildren about. Not only did I manage to get into the backstage area during a concert by one of my favorite artists. No, I even fucked backstage. Who can say that about themselves? But I'm getting ahead of myself. It's best if I tell you from the beginning.
---
Eronite empfiehlt dir diese XXX Videos, Livecams & privaten Kontakte:
---
Preparations for a hot evening
As a hip-hop fan of the first hour I was of course insanely happy. SOMA, one of my absolute favorite artists, gave a concert right in our city. My girlfriends and I talked about nothing else for days. The location where the event took place was right next to an S-Bahn station. So we didn't need to carpool and were even allowed to indulge in alcohol that night.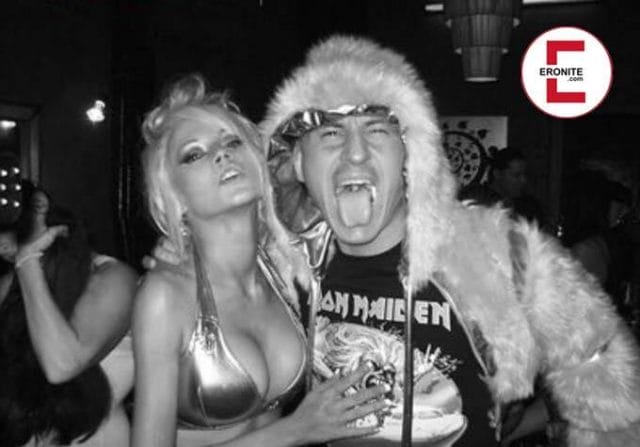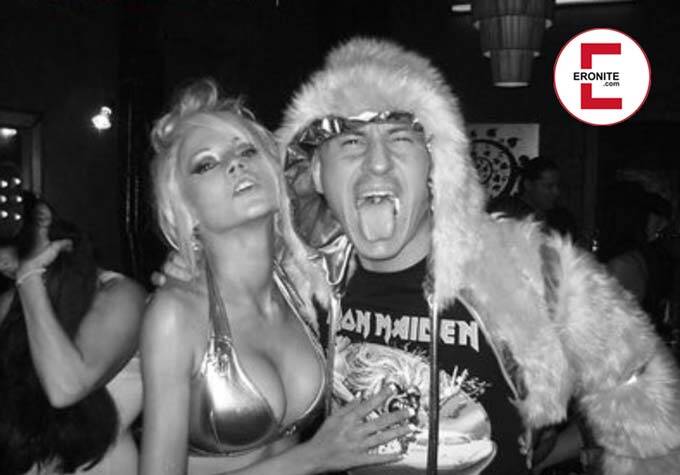 For days I was feverishly thinking about what to wear to the concert. Sexy it should be. Finally, I wanted to draw SOMA's attention to me. I'm not a groupie, but I wanted to make an exception for this guy. However, my clothes had to allow enough freedom of movement. After all, I wanted to dance. Weeks in advance, I had been watching videos on Youtube that showed new, sexy dance moves.
I had practiced diligently and was now a real erotic grenade on the dance floor. And these are exactly the skills I wanted to show SOMA.
I opted for the black hot pants and knee-high boots to go with it. The backless top had a sexy neckline and revealed to everyone that I wasn't wearing a bra underneath. So I could get under the eyes of my crush.
The concert of SOMA
Finally, the day had come. With my girlfriends I entered the concert hall and fought my way to the front row. Once I had the barrier in my hand, I never let go of it. Not that anyone would dispute my place. From here I had a good view of SOMA and more importantly, he had a good view of me.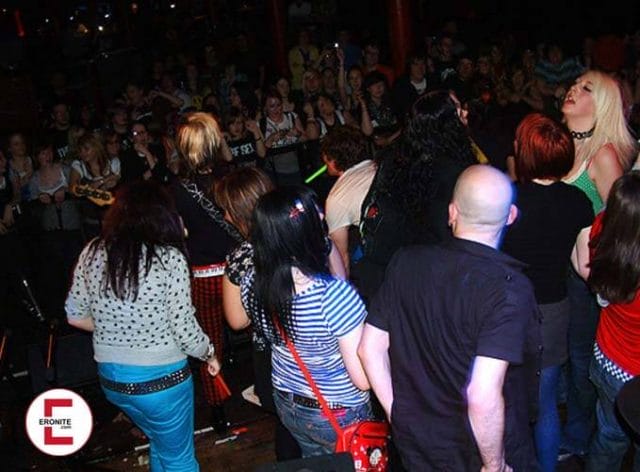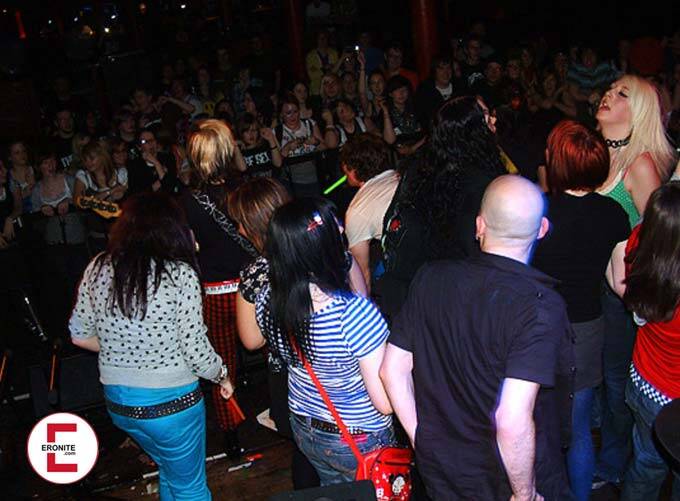 The musicians came on stage to thunderous applause and immediately came up with an awesome set. Every single song brought the sold-out hall even more to rage. Right from the first song I pulled out all the stops of my skills. I danced like I had never danced before. I let my hips gyrate, wiggled my butt and showed off my legs again and again.
Read also: Pussy Blasted – Mia Julia's Hardcore Videos Now Online!
My bust was my best weapon. Without bra everything jiggled really nice and I drew a lot of looks at me. This made me so hot that I ran my hands over my body again and again. A bit more shy at first, but by the third song at the latest, I lost all inhibitions. Again and again I grabbed between my legs in front of everyone.
An incredibly horny feeling. I was so hot that I even let a friend slap my butt over and over again. Almost all the men in the first three rows were no longer looking at the stage, but mainly at me.
The hope of getting fucked backstage
SOMA played the last song under the hermetic cheers of the fans. The musicians bowed and disappeared from the stage. The lights came on and the crowd poured outside.
I stayed. As far as I could, I leaned over the barrier and waited until someone finally noticed me. It did not take long.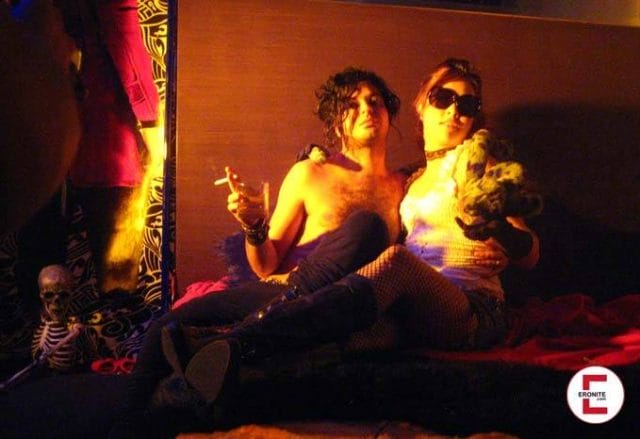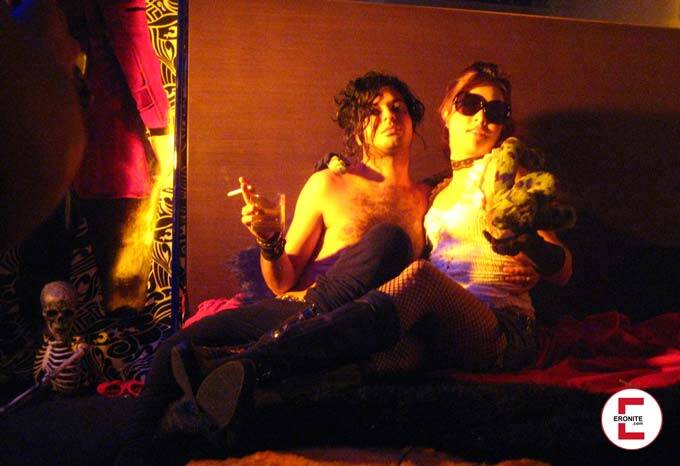 "What are you doing? The whole grid is going to tip over because of you." It was one of the folders. His eyes traveled further down over my face and stopped at my sweaty bosom.
"Will you let me backstage?" I gave him a sweet smile. "I show my appreciation, too."
"Ever been fucked backstage?"
This question surprised me after all. The steward seemed to interpret my reaction correctly. Instead of insisting on his demand, he put his open fist near his mouth and walked up and down with it. After a moment's consideration, I agreed. A blowjob sounded fair.
He opened the gate for me and I went with him to a side area next to the stage. My girlfriends stared at me partly in disbelief, partly enviously. My dream of being fucked backstage seemed within reach.
Uninhibited fucked backstage
I skillfully opened the folder's pants and pulled them down. His member was already standing, probably he had watched me the whole concert. I stood wide-legged in front of him, bent forward and took his best piece in my mouth. In the beginning, I still took the hand to help, so that it went faster.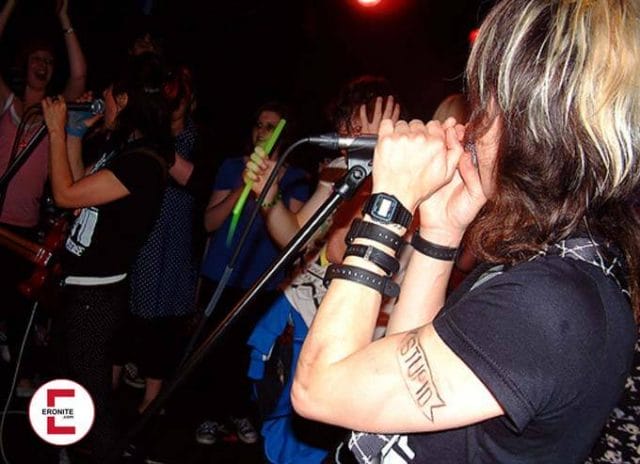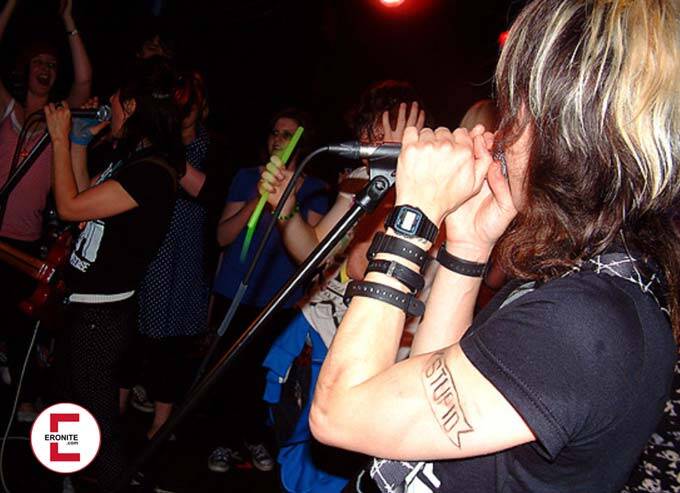 But then I took a liking to it and took my time. With relish I sucked the horniness out of the guy. Always hoping that one of the musicians could see me.
Then I felt two hands on my butt. And they weren't the ones from the folder I was working with. Before I really understood what was going on, I also felt hands on my tits, shoulders and thighs. The folder squirted into my mouth and I swallowed the whole load.
Now I could stand up again and look around. By now I was surrounded by four orderlies who also all wanted to be fucked backstage. The grip on my ass cheeks became pleasantly painful, my top ripped off. Is this how it always felt to get laid backstage? I have never been so horny as at this moment. Finally, my hot pants were pulled down and shortly after the first of them was already inside me. He seemed to be a rougher guy.
Without regard for losses, I was fucked mercilessly backstage until he let me gasp. There was no break, because number two was already ready to be fucked backstage as well. I got it for him, too. The third brought me to orgasm. I could no longer hold anything back. It was too horny to be fucked backstage.
Free tickets forever
Since this action I am allowed to go to every concert for free. The security sees me and knows that after the concert will be fucked backstage. Meanwhile I have fucked almost every concert backstage and would do it again at any time.