My mother hit me hard with her rubber boots
… maybe that's where my gumboot fetish comes from.
When I think of the past, I still dread it. My back is freezing cold. But not only that, I am also strangely excited about it. Whenever I get to act out my gumboot fetish.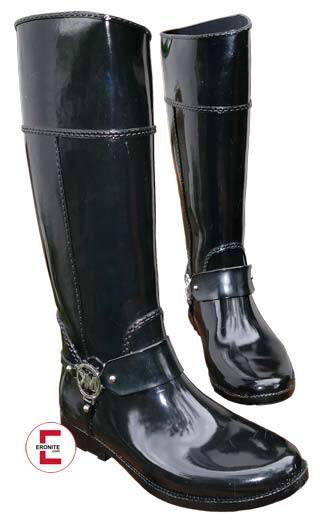 Even as a kid, I used to play around with it.
At the tender age of three years I got my first rubber boots. Very small – just for children – and with an acrid smell of rubber. Probably the boots were from China and on top of that they were a health hazard without end. In the past, nobody asked for it. So I romped around like crazy in the puddles with my rubber shoes, especially deep ones had done it to me.
One day, I guess I got a little carried away. Again and again I jumped with the rubber boots into the dirty wet. Of course I was not only soaked from top to bottom, but also dirty without end. At home there was often thrashing. My mother was particularly strict and usually beat me up right away. Today such a thing would be absurd, but in my time it was the order of the day and totally normal. When she was in a bad mood, she'd hit me with my rubber boots. I think that's where I got my gumboot fetish.
With my rubber boot fetish submissive
Today I am a grown man. I have been married for over twenty years. My wife knows about my rubber boot fetish and when we have sex I like to wear my black rubber boots. At first she found it a little strange, but she got used to it.
I must say that I am very grateful to my wife for accepting me with my rubber boot fetish. After all, it is not as common as for example foot fetish or champagne, which you somehow always find somewhere. But one thing still makes me horny, even though I usually wear the boots only during sex. Sex with my wife is great, we both get our money's worth. She also has regular orgasms or climaxes several times when she is in a good mood.
When I am alone because my wife is on a business trip abroad, I am still faithful. I would never think of cheating. I love my wife very much and would not do this to her. Apart from that I have no interest in the "normal" ladies. It ought to be a little nasty. So I watch a sex video of my wife and me when she's not there. That's why I masturbate. But not just like that, my gumboot fetish helps me with it. I rub my penis across the smooth material. Sometimes I rub oil on it first. It makes me think of my mother, how she used to beat me with her boots. Even though it's not really a happy memory, it makes me horny. So horny that it never takes me long and I squirt my white sauce over the black rubber.