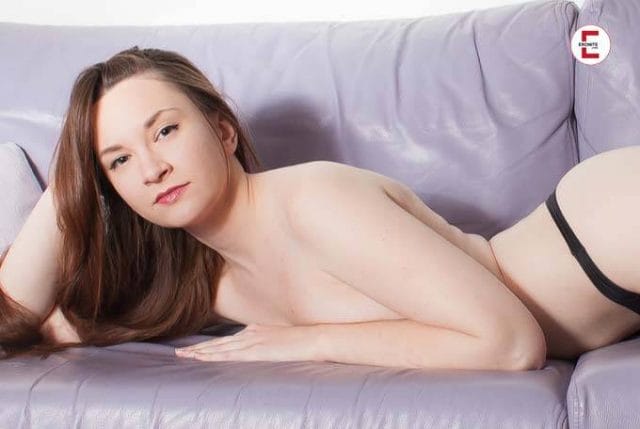 Private casting my ass…
He took shameless advantage of me and I let it happen. We've all heard these sayings about the dumb blonde enough. Until recently, I was one of those who went to the barricades at this designation. Today I don't do that anymore, because that description would be rather flattering to someone like me. Stupid fucks well, would be more of a phrase that fits me. I was young, naive, precocious and wanted private casting.
---
Eronite empfiehlt dir diese XXX Videos, Livecams & privaten Kontakte:
---
Blonde, Bad & Beautiful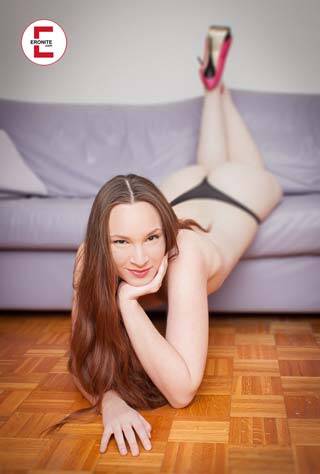 Ever since I hit puberty, boys have been chasing me. There wasn't a guy I couldn't end up with until today. And there's not a guy in our whole neighborhood who doesn't jerk off at the thought of me from time to time. I've been told that I'm beautiful since I was ten. With increasing age, terms like hot, spicy and horny were added. You quickly get used to it. To be honest, I always liked it. No matter where I was, men everywhere turned to look at me. It didn't matter if I wore a skimpy swimsuit for swimming lessons or short hot pants for sports. I don't even want to start with my disco and concert visits, where I was really styled up. Even in my baggy sweatpants the men still stare at my ass. Being the wet dream of all men has its advantages. At least that's how I've always seen it. I was invited to every party. Everyone wanted to be near me all the time. I almost never had to pay entrance fees for discos and clubs. Most of the time I only had to talk to the security for a short time. Even for my drinks I didn't need money in pubs. Some lonely guy's lap was always free and he was happy to pay for me. I even managed to avoid a speeding ticket once. All I had to do was open a button of my blouse in front of the policeman.
It was clear to me that beauty is fleeting. But until that time came, I wanted to enjoy my life to the fullest. And that's exactly what I did. With that look and my sex appeal, I didn't need to go to work before my thirtieth birthday. The men would always do anything for me. That much was certain.
Girls just wanna have fun
That I was no child of sadness should be clear to everyone by now. But my lifestyle tightened drastically around my eighteenth birthday. That's when I finally discovered sex for myself. Up until that point, I had only played with the guys, but never really let them get to it. Fondling tits once was the highest of feelings and it was enough to make a bunch of guys squirt. But all that changed with my first orgasm brought by a real cock.
" Read also: I gave him a blowjob as a thank you
I was already a scumbag before, but now I really went off. If I had a short mini before, this has now been moved up. My blouse was always open to the last two buttons, leaving out the underwear more and more often. I read every book and watched every movie that was somehow about sex and my favorite topic of conversation was fucking. With that attitude, of course, I seemed like easy prey for all the macho guys out there. But that was exactly what I wanted at the time. And so it came to pass as it had to. I met my master, so to speak. A man who could talk me down.
The word private casting made my ears prick up
He just chatted me up on the street. At first it was like the usual blah blah. How beautiful I was and that I would certainly be a model and so on. Everything has been heard a thousand times before. But then he said that he himself boss of an agency invites me to a private casting. Okay, that all sounded rather trite, but the thought of a career as a model naturally appealed to me. So I asked him how exactly the private casting was going to work. He gave me his business card and told me to come to the address given the very next day. I was supposed to dress sexy and he wanted to do a private casting with me for photo and film shoots.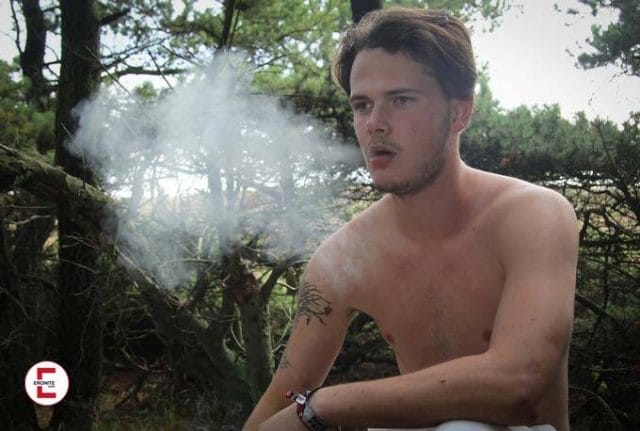 Half the night I could hardly fall asleep because of nervousness. Just thinking about the upcoming private casting made me horny. Was that the starting signal for my career as a model and actress? Since nothing else seemed to help, I took out my favorite dildo and brought myself to orgasm with quick thrusts. Now I could finally fall asleep relaxed.
The day the private casting took place
The address given was in the city center and was quickly reached. After a short search, I stood in front of the door and pressed the bell somewhat nervously. Shortly after, I was invited in and stood in a sparsely furnished office. The guy from yesterday was sitting across from me, all dressed up in a suit today. There was a camera on the table, already pointed at me.
After some small talk, he finally got down to business. He explained to me that I could make more money by serving smaller niches. Even before I could ask what he meant by that, he asked me if I was into SM. At this point, I had no clue about it, yet I nodded eagerly. A modeling career and good money sounded tempting. Next, he said that people would rather accept me as submissive, that is, as the submissive part. I agreed.
He turned on the camera and solemnly declared that this was the private casting of his latest SM discovery. Then he ordered me to undress.
I stumble. I was not used to this tone of voice. But he explained to me that as a prospective slave I had to obey orders. That was the only way I could make it, but then the possibilities would be unlimited. Money, jewelry, clothes, an expensive car, exotic vacation spots, all no longer a problem for me. I hung on his lips and could already see the bills clearly in front of me. So I did.
Are blowjobs part of the casting process?
Somehow it was horny to stand naked in front of this almost stranger. Especially because of the camera pointed at me. I should first get on my knees in front of him and then crawl up to his feet. Arrived there could see that he was also already quite aroused. I was not surprised when he ordered me to open his pants. I should massage him first and then put him in my mouth. I thought of all the beautiful money and did it. Deeper and deeper I took his cock inside me and sucked on it. After a short time I did it no longer for money, but because it was cool. For a reason I couldn't put my finger on myself, the situation made me incredibly hot. I was naked, at his mercy and followed instructions. Was I really a slave? Had the man been right and recognized an inclination that I myself did not yet know about?
Just before he came, he ordered me to stop. Instead, he took his cock out of my mouth and aimed it at my nose. Reflexively I closed my eyes, a warm, sticky liquid spread over my face. I wanted to get up and wipe off my paste, but he ordered me to stay still. He explained that my private casting was far from over. Now I should lie face down on the floor with my ass stretched upwards.
A Private Casting with Private Banking
I didn't quite know what was going on until I felt his hand on my butt. Boy, what a grip he had. This firm grip was so horny that I felt like leaking on the spot. At first it was just light strokes, but as time went on it became more violent. And hornier. If someone had told me that one day I would let a man spank me, I would have laughed at him. But now I lay here and enjoyed every second. Suddenly he stopped and I begged for more blows. It was just too awesome. He had already had his orgasm. I now wanted to come as well.
Suddenly my ass cheeks were pulled apart. Shortly after, I felt something penetrate my asshole. I screamed and at the same time hoped that no one could hear me.

Read also:
– Attention! Fake porn agent tricks women
– Lifestyle consultants and (self-appointed) managers in the erotic industry
– How can I recognize a dubious photographer?
– Ex-porn star Lana Rhoades rages against the porn industry
– Advisor: What distinguishes a serious photo model
He stood up and walked around me so that he was in front of me. I still felt something in my butt and asked what it was. It was an anal plug, as he explained with. He also told me to wear it for a while longer. Besides, now we would come to the next part of the private casting. The caging. I was totally flabbergasted, because he pulled aside a curtain and presented me with a cage. The structure was just big enough for a huddled human. Skeptically, I crawled forward.
Summary
So that was my private casting. By the way, I never saw the promised money. During the so-called private casting I was beaten, humiliated and fucked. And I enjoyed it. Private casting and model career or not. I have discovered a whole new side to me. All because of the private casting, which was not one. Nevertheless, the realization remains. I am submissive and I find it horny.
So girls: If someone offers you a private casting, be skeptical. When he fucks you hard, enjoy it. I for one enjoyed my fake private casting to the fullest.