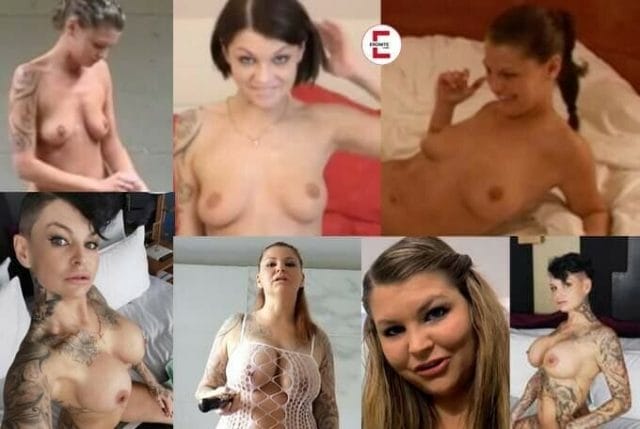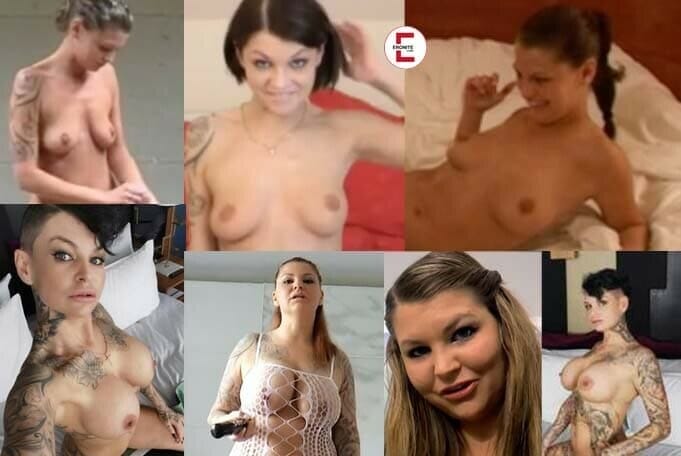 The incredible transformation of amateur Merry4fun
When the career of the amateur Merry4fun began, the lady looked quite innocent and unspectacular. But since that time, the appearance has changed a lot. She went through a number of stages in the process, some of which were almost unrecognizable. What metamorphosis it has made over time, we now clarify.
---
Eronite empfiehlt dir diese XXX Videos, Livecams & privaten Kontakte:
---
Merry4fun in young – what did she look like back then?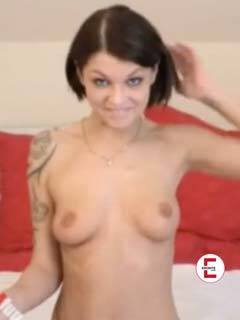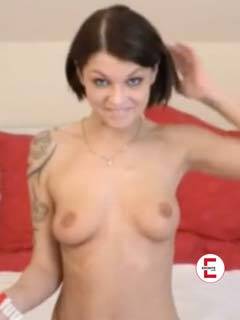 At the beginning of her career the amateur Merry4fun was still quite inconspicuous. She was slim with a relatively small bust, had half-length dark hair, and was of the average type of woman. On her right arm she had a tattoo from the shoulder down to the elbow.
She drew a cheeky naturalness, her laugh was dazzling and with her joyful manner she charmed not a few fans and users. Wild shoots like at the Munich Oktoberfest, where she was even briefly taken into police custody, were her trademark. She was fun-loving and interested in threesomes, gangbangs and bukkake parties at a tender age.
No cock was safe from her, she especially loved sucking the cream out of men's pipes. That the innocent girlie would one day become the vamp Merry was something no one had ever thought of. At Mydirtyhobby she was number one amateur for a long time, held the top positions for years.
The next stations in the life of the actress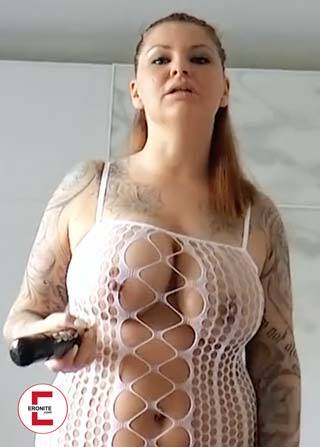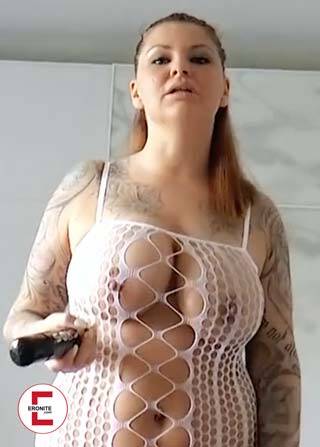 As time went by, she gained a lot of weight. The slender young woman had become a stouter lady. Her bust size grew with her then. Likewise, her face changed. Formerly delicate and defined, real chubby cheeks had formed on her. Her hair grew longer and lighter. Also a tattoo was added on the complete left arm.
Amateur Merry4fun continued to change. She reduced her weight and was slim again. What was left of the weight loss, however, was a larger bust compared to when she started, albeit helped along with silicone. The hair remained long for the time being. However, she changed her hair color back from dark blonde to black. And once again, a tattoo joined in. She had her right leg completely tattooed.
But she was apparently still not satisfied with her appearance. The hair remained dark, but she decided to radically change the hairstyle. Amateur Merry4fun's hair is now very short. She wears an undercut with shaved sides and back. Only the hair on the top of the head is a little longer. It looks very good on her and accentuates her type.
Details about the young amateur Merry4fun from Kiel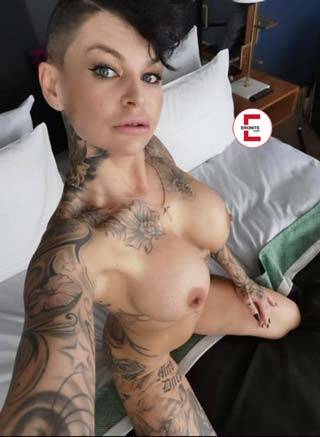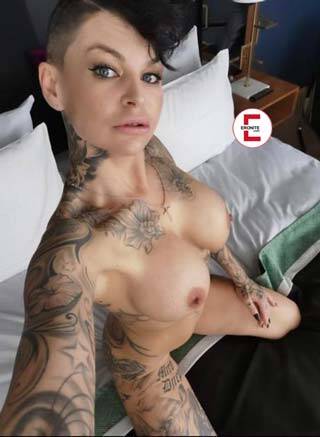 Unlike the Merry4fun in young she is even more tattooed. Neck and the side of the neck are now also tattooed. Likewise, the abdomen shows a tattoo that extends to the left thigh. Whether amateur Merry4fun has now completed her transformation, only she knows. Presumably there will be new changes in the future as well.
Amateur Merry4fun has been in the business for years. While the Merry4fun looks quite innocent when young, it looks completely different now. She loves to stand in front of the webcam and present herself. In the meantime, camgirl Merry4fun has shot many videos and clips that are available to fans on the internet. They love watching both the old and new movies of her.
The young actress has been in the business since 2008. That's when she started shooting amateur porn. But first she wanted to build a different life. She first completed an apprenticeship as a chemical laboratory assistant. In parallel, someone in the erotic industry approached her. As a result, she had herself erotically photographed.
She enjoyed it so much that she found out about being an amateur actress. She noticed that many ladies upload their movies on the internet and decided to do the same.
Of herself, amateur Merry4fun says she's been wild since she can remember. That's why she wanted to try out whether she could succeed in this business. So she posted her first video online and was excited. And it came as it had to come. It was successful and was clicked countless times. Her fans liked her. She liked that, of course. Especially in light of the fact that she was considered an outsider in real life.
Some more amateur Merry4fun data
So she became a star for many men and slowly became more confident again. She rediscovered herself and realizes how much she enjoyed oral sex. Especially if she could spoil men in the process. She tested a lot and hardly rejected anything. She liked being used and having fun with men who were strangers to her.
Before each date with them, she was excited and gaining new experiences. What else amateur Merry4fun likes is roleplay. She wears erotic costumes. She likes to take on other roles and indulge her lust. That's why there are a lot of videos with an exciting storyline in this section. She promises that there will be more to come in this regard.
When she meets with fans she doesn't know, she takes the camera with her so they can watch the clips too. She gets excited before every meeting. After the shoot, she likes to read through the commentaries on the films and looks forward to it. She receives messages not only from men, but also women write to her. For them, the videos are a stimulus that they implement in their sex lives. This pleases the young actress and inspires her at the same time, because she does not want to give up her career as an actress for a long time yet.
What else is there to say about the young, attractive lady
Amateur Merry4fun is a Cancer and 1.63 meters tall. She lists her bust size as a 75 D. She has brown hair and blue eyes, a very appealing combination. The young lady weighs kilograms and is athletic. While the Merry4fun had only a few tattoos when she was young, this has changed visibly in the meantime.
She also wears piercings on her belly button and chest. She is intimate shaved (Hollywood Cut) and bisexual. When it comes to meetings with her fans, the amateur Merry4fun looks for different constellations: She meets men or women alone. Furthermore, she likes to meet with a couple or just with a woman alone.
You want to become an amateur yourself?
Amateur Merry4fun is one among many
Life before the Internet looked very different. The only pornography available was in the VCR rental room next door. It was the place where people came and went, trying not to be discovered. If a boy was lucky, his father had a personal collection that you could only get to if you were smart.
Pornography has always been a source of discord between couples, ever since printed magazines found their way into cheap stores and showcases in seedy neighborhoods, but never before has it been so easy to find and view. But why do men love movies like amateur Merry4fun ?
Amateur Merry4fun – a topic of contention?
Studies have shown that 90 percent of viewed pornography is viewed online, while the remaining 10 percent comes from old-fashioned DVDs. In addition, single men watched an average of 40 minutes of television up to three times per week, while men in committed relationships watched an average of about 20 minutes of television 1.5 times per week.
Nothing can provoke a quarrel more than when a woman finds an amateur Merry4fun porn movie on a man's computer or smartphone. Although this is different in every relationship, there are many women who feel this is cheating or think that men do it because they want something different than what they have.
The truth is that men literally can not help themselves when watching a movie of amateur Merry4fun.
Why men watch porn
Men just can't help themselves. They are on a quest for sexual diversity. And amateur Merry4fun offers this variety. Studies on laboratory rats show that a rat will only copulate with the same female over an extended period of time. After a while, the male rat is no longer interested. No matter what the female does to attract him, the male rat will not join.
However, when the researchers introduce a new female, the male rat cannot help itself. He is immediately overcome by lust. Development in the male brain is related to what is known as the "Coolidge effect." It is an automatic drive of the male to not only seek variety, but also to reproduce with new females and multiply as many sperm as possible.
Pornography is a way for a man to imagine new experiences. Watching porn from amateur Merry4fun has nothing to do with an emotional connection for a man. Certainly, more sex in their lives can reduce their need for pornography. But even in the richest sexual relationship, a man will look for pornography.
It used to be a little different
Pornography used to be something a man could only get his hands on if he dared to rent a movie. But today it is everywhere. Accessible day and night, it's as if there are drugs on every corner, and for free.
Pornography is like a drug
Men are very visual creatures and react to pictures of amateur Merry4fun much faster and more passionately than women. Viewing sexually explicit material causes a man's brain to release dopamine. It is a chemical that gives men the same feeling as an opiate or drug.
For evolutionary reasons, a man's sole purpose is to mate and distribute his sperm, so looking at and imagining sex triggers dopamine and makes him look at porn, even if it upsets his partner. This can even go as far as porn addiction.