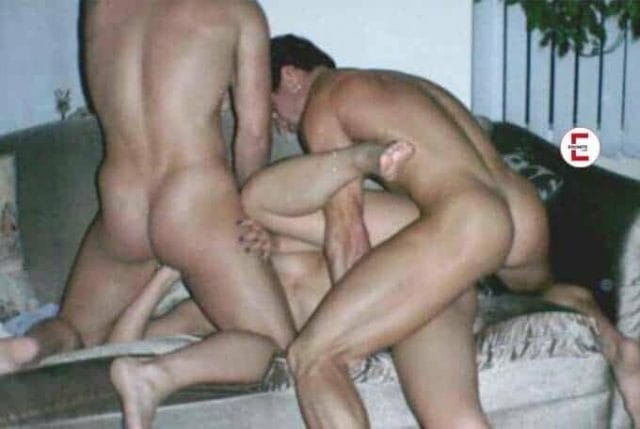 Tips for the first time in a
swingers club
If you want to be active in the swingers club for the first time, you should know and follow certain rules and advice. Because for most women and men, the first time in a swingers club also means a breathtaking sexual adventure. Perhaps the person in question has already been fantasizing for a long time about how the first experience at the swingers club might turn out for him or her.
---
Eronite empfiehlt dir diese XXX Videos, Livecams & privaten Kontakte:
---
Do I get involved in something forbidden, mundane and totally wicked the first time I go to a swingers club? This could be one of the questions people might have before their first visit to such a permissive club. Most feel a strong erotic tension that gradually captures all the senses. Experienced swingers club visitors know and love the mixture of fascination and desire that increases more and more.
Beginners and the very first time in swingers club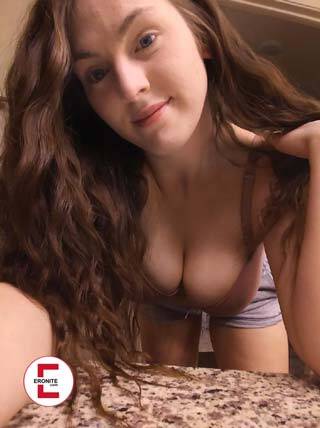 Before the premiere, potential visitors should be clear about what purpose such an establishment serves. A swingers club offers the opportunity for people to meet (or come together) on its premises for erotic pleasure and relaxation. If you show up at a swingers club for the first time, you probably dream of an exciting night. Outcome uncertain, but with good chances for new experiences.
Insiders recommend that the first time in the swingers club to participate in one of the numerous theme nights. Is there a jeans or oldie party, a burlesque and pin-up style night, or a high-spirited gigolo party? In well-run clubs, new ideas are always emerging, and almost anyone and everyone can discover the right thing for them.
Does something like a dress code exist in
swingers clubs

?

There is a certain dress code that must be followed initially and in the future. Choosing the right clothes or costumes is like taking the first step into a new and highly exciting universe. Beginners who appear for the first time in the swingers club want to feel comfortable and at the same time comply with the dress code. Those who prepare themselves accordingly are, in a sense, swinging for the evening he or she will spend in the swingers club for the first time. Already at the entrance it is checked whether newcomers comply with the dress code.

The first time in a swingers club can of course take place outside of a theme night. Normal street clothes or casual outfits are no-goes in the swinger scene. Women should showcase their feminine charms and present themselves in seductive lingerie.

Read also: Bet I can tell any swingers club by the taste of the hot tub water?

Short outfits and body-hugging, refined cut clothes are in demand. Suspenders and fishnet nylons always attract attention. This also applies to high heels, over-the-knee boots or sandals with stiletto heels.

Men can unabashedly show their six pack or their muscles and should not be overly hairy. Muscle shirts and shorts are among the favorites when a man shows himself for the first time in the swingers club. The so-called gentlemen of creation should not make the mistake of entering a club in socks and sandals. Cool sneakers and elegant loafers are the better choice. If you dress chic and casual, but not carelessly, you will not feel out of place the first time in the swingers club. And in the hot tub anyway: naked is the order of the day!
Rules for hygiene and safe sex
Swinger clubs are nightclubs where condoms are mandatory. If the stay in the swingers club is to take place at least temporarily in the pool, it is recommended to bring more lingerie, a bathrobe and pool slides (mules). In addition, hygiene products should be sufficiently available.
Of course, visitors undergo thorough body cleansing at home. Attention should also be paid to well-groomed fingernails and toenails. Furthermore, one of the rules of etiquette is to freshen up after entering the club. An unobtrusive scented perfume or aftershave is also advisable – and not only for the first time in the swingers club.
After showering, it can start and the desire for touching may be satisfied. Couples clubs are clubs for couples. However, some allow individuals, often women rather than men. Before someone lets it rip for the first time in a swingers club, he or she should know how it works in the respective club. Many couples have the intention to share thrilling erotic experiences with other couples. Without rubber is not allowed. Everywhere in the swingers club condoms are ready to hand and are to be disposed of after use according to the rules.
First time in swinger club with partner swap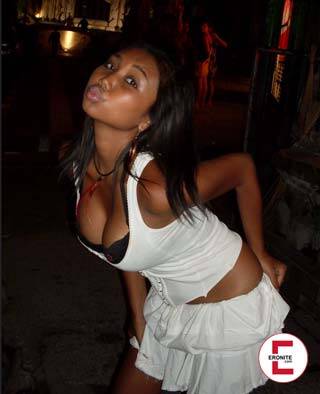 Without politeness it does not work in the swingers club. If the answer is "no", this must be accepted. People here want to feel stimulated and indulge in a little luxury. As for the beverage offer, the first time in the swingers club is to be careful (and later). The choice is wide, but getting drunk is rejected, as is the use of drugs. At the bar and in the dining area, sexual exchange is considered frowned upon.
The list of preferences among guests lead sex in threesomes and partner swapping. Group sex in different constellations is also very popular. Peeping Toms and fetishists also want to get their money's worth. If you absolutely want to fuck your sweetheart, it's better to do it at home and not in a swingers club. Because that's where a couple will definitely get into trouble. The first time in the swingers club introduces women and men to a parallel world. In this, people live out their lives anonymously with others.
Duty for
swingers

: respectful and tolerant behavior

Polite interaction among guests is the order of the day. Using the first time in the swingers club to just watch others without being active yourself is respected. If someone wants to enter the active area, the consent of the parties involved must be obtained. The demand can be made, for example, by touching an arm. "No thanks" is the order of the day when the hand is pushed aside. In all couples clubs there are separate rooms where couples and singles can engage in sexual activity undisturbed. Among couples should be agreed what they want to participate.

If women go to a sauna club alone, they easily find connections. It just takes a little courage if they want to enjoy the premiere. Clubs always pay attention to the balance of the sexes. Too many singles may not attain the satisfaction they desire.
Rules overview
Swinger clubs are basically not only open to couples. Single women and men, as well as Diverse, are also welcome. Too many gentlemen should not be involved, however, and the clubs take care of that. For special couples' nights , only couples will be admitted.
No one has to have sex on site. As is well known, the motto of swingers is: "Everything can, but nothing must". Never forget that a "no" is always to be taken literally and that hygiene and safe sex are paramount. Almost all clubs offer free condoms to their visitors.
In many German cities there are locations with a good reputation. The first time in the sauna club provides an erotic kick and increases the sexual tension in personal love life. Despite initial skepticism, many a couple has learned to appreciate the frivolous goings-on in couples' clubs or on swingers' vacations. Relevant addresses for recommendable swingers clubs provide online communities with open-minded members.