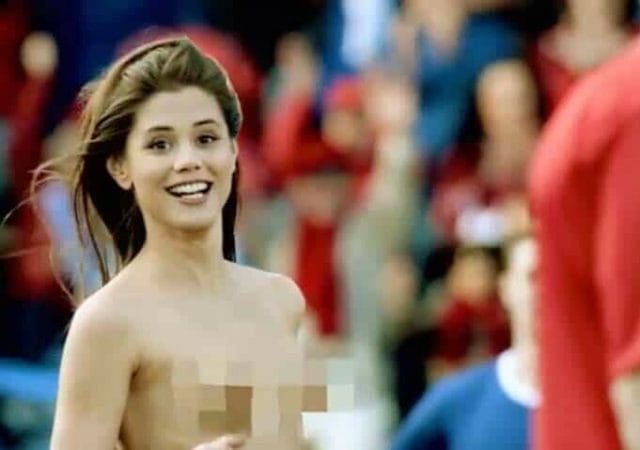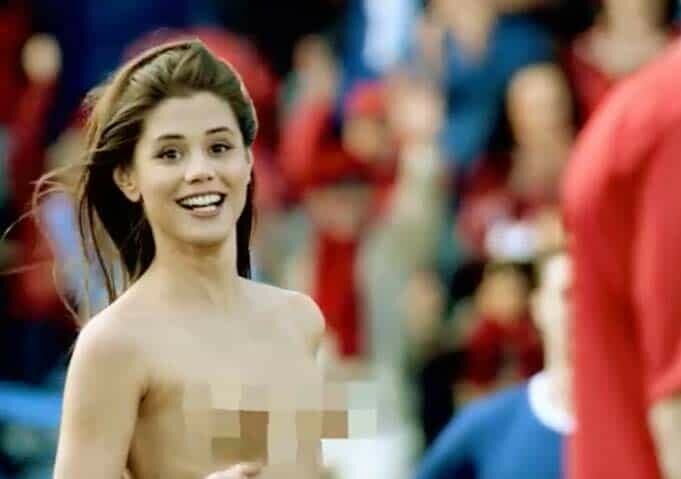 Little Caprice dashes naked across the soccer field
The so-called speedsters provide some variety at soccer matches every now and then. They run naked across the soccer field during the game, which of course causes some irritation among players and audience. For a few seconds the match usually rests and the naked guy gets all the attention.
---
Eronite empfiehlt dir diese XXX Videos, Livecams & privaten Kontakte:
---
Basically it's about a bottle of Almdudler
The Austrian beverage brand picked up on this phenomenon in a commercial and had Czech porn actress Little Caprice run naked across the soccer field as a streaker.
Almdudler is an Austrian herbal lemonade that enjoys something of a cult status in the Alpine Republic. Hardly anyone who does not know them there. In the clip, a man runs naked across the soccer field and mixes up the game that is taking place. In his hand, of course, he holds a bottle of Almdudler. Only a few seconds later the stark naked Little Caprice appears. Slowly it becomes clear that the guy basically wants nothing more than to hand the bottle to the lady.
The result was an elaborately produced clip with the fans of the soda, which caused many a smile, especially online. Little Caprice was of course the perfect choice to dash naked across the soccer field – not least because she now has close ties to Austria.
Small business next to porn
The Czech has been married to Austrian Marcello Bravo since 2016. Fittingly, he also works very successfully as a porn actor, but also acts as a producer, director and operator of an event agency. The couple is considered Austria's hottest erotic export. The Almudler clip may have been a welcome opportunity for the two performers to generate attention and additional revenue beyond the porn business.
After all, the prominence that one has achieved with hardcore business wants to be used. Running naked across the soccer field is of course a very easy exercise for a porn star like Little Caprice – one that must have been a hell of a lot of fun for her and the audience.