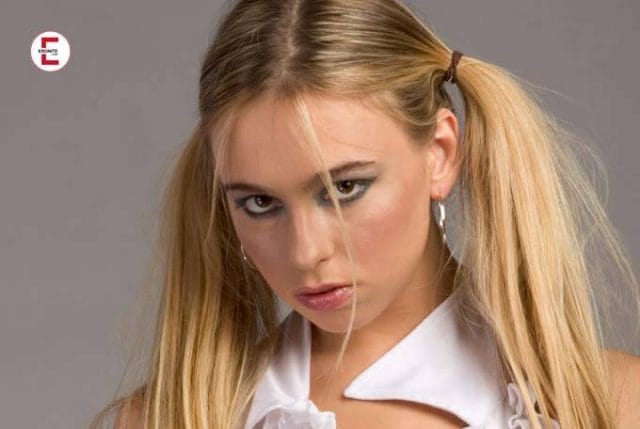 How I became daddy's little slut
Until recently, Lisa's life was happy and without problems. The blonde teenager was very attractive and all the boys were crazy about her. Lisa didn't care for them, however, because she was attracted to older men. Her father was not entirely innocent of this, because she worshipped him like a hero. Daddy always called her his princess and spoiled her where he could. That changed when Lisa's mother moved out and abandoned her family for another man. Lisa decided to get revenge by becoming Daddy's bitch.
---
Eronite empfiehlt dir
Das Dating 3.0 – Die Zukunft des Dating

Eronite empfiehlt dir
Dating 3.0 – Die Zukunft des Dating

Eronite empfiehlt dir
Das Dating 3.0 – Die Zukunft des Dating

---
Lisa's confession – Lisa's plan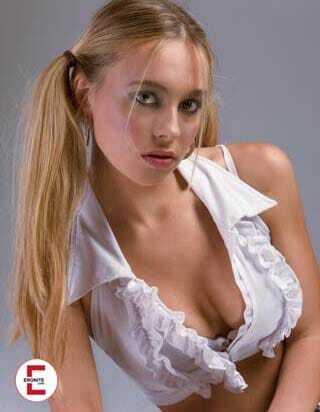 Since her parents' relationship deteriorated, Lisa could see that Daddy was looking at her with different eyes. Once she discovered that he was secretly watching her as she sunbathed naked in the garden. He had a big bulge in his pants and was playing with it. Instead of being outraged, Lisa became agitated.
Later, in her room, she satisfied herself with the vibrator, imagining that Daddy was fucking her. The resulting orgasm was one of the most violent she had ever experienced. This strengthened her resolve to become Daddy's bitch. She just had to be clever about it.
Daddy gets seduced: Her mother's moving out furthered Lisa's plan to become Daddy's slut. Lisa had always been a little afraid of her. Now the way was clear! Daddy was very depressed. This was no wonder, since his wife had cheated on him after several years of marriage with his best friend, drew the consequences and separated from her husband. Daddy was always sad now and didn't care about Lisa anymore.
To become daddy's slut, Lisa first had to overcome some of her father's inhibitions. She decided to seduce him and make him have sex with her.
To do this, she proceeded skillfully. She planned a father-daughter evening, at the end of which she wanted to be Dad's bimbo.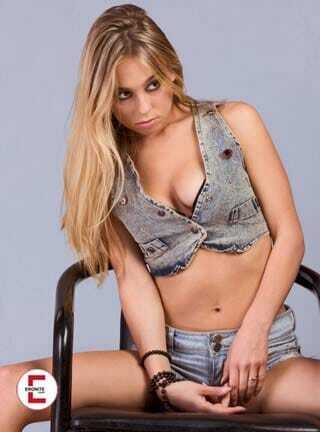 It went easier than Lisa had hoped. Her father agreed with her suggestion to have a nice evening together, as he was in desperate need of a change. Lisa planned everything carefully. She chose a movie that Daddy liked and, most importantly, provided plenty of alcohol.
Everything went as planned. Lisa ordered them a delicious family pizza and kept refilling her dad's wine glass. She sat down close to Daddy. When refilling or standing up, she "accidentally" touched him with her plump boobs. Of course, she was not wearing a bra. Daddy, however, did not start yet. Stronger guns had to be brought in.
The fashion show and striptease
Lisa had suspected that something like this would happen and had taken precautions. She had ordered some hot stuff to seduce Daddy with. Daddy's bitch already had a good excuse ready. She said she was going to a club with her friend and asked Daddy for his opinion on the outfits. When the movie was over, Lisa went into the bedroom and changed her clothes.
She wore a tight wetlook top, an extremely short leather skirt and high heels. Her long legs were in black fishnet stockings. At her request, Daddy had put on some sensual music in the meantime. Lisa stumbled into the living room and presented herself to her father. He got big eyes and looked at her with great interest. Lisa swayed to the beat of the music and watched Daddy.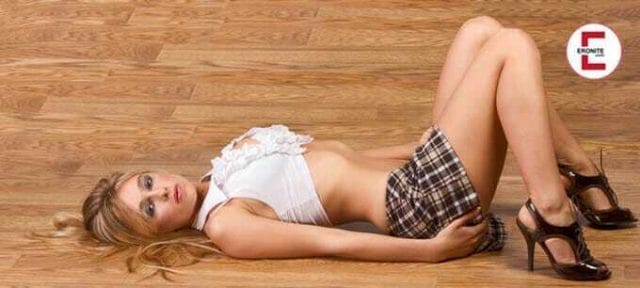 He had lost his inhibitions due to the alcohol and looked at his daughter greedily. Lisa went into her role as daddy's slut and pushed it even further. She slowly began to undress. First the top fell, then the skirt. At the end she danced dressed only in sexy lingerie and high heels.
Lisa gets fucked
She decided to go all out. Lisa went to her father, bent down to him and pressed her plump tits in his face. It happened what Daddy's bitch had hoped for. Disinhibited by the alcohol and the pent-up lust, the man lost his temper. He grabbed Lisa and unclasped her bra. As soon as her tits were freed from their prison, Daddy massaged them with his strong hands while kissing Lisa at the same time.
The did not remain idle, but opened Daddy's pants. With practiced hands she freed his strap and stroked him. The touch caused it to swell to its full size. Lisa was amazed. The beauty was at least 20 cm long! This was something very different from the cocks of the guys she had fucked so far! Greedily bent over the stiff penis and blew him.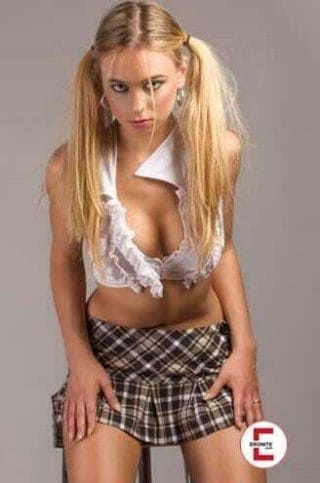 Daddy could not and would not wait any longer. He stood up and grabbed Lisa. With his strong arms, he simply put her over his shoulder and carried her to the bedroom, spanking her with every step. He threw her onto the wide bed. Lisa immediately turned onto her stomach and stretched her tight ass towards him. She knew that a round butt was especially pleasing to Daddy. Invitingly, she wiggled her butt.
Daddy didn't need to be told twice. He lunged at Lisa. With a jerk he shredded the tiny thong from her body and penetrated her from behind. No time for tenderness or foreplay! Lisa had been longing to finally become Daddy's bitch and get revenge on her mother. Her cunt was soaking wet. It was a good thing too, because daddy's cock was the biggest that had fucked her so far.
The man groaned and grunted. With each thrust he slapped Lisa's plump ass cheeks until they were bright red. While doing so, he shouted "Daddy's bitch" again and again! The sex was very horny for both of them. Lisa's father had never fucked a woman in such a provocative outfit. In addition, his daughter was very tightly built. When he thrust hard, his huge cock touched her cervix.
Lisa enjoyed being fucked so ruthlessly and hard by Daddy's big cock. That was something different from the immature boys who always made big statements that they couldn't keep in the end.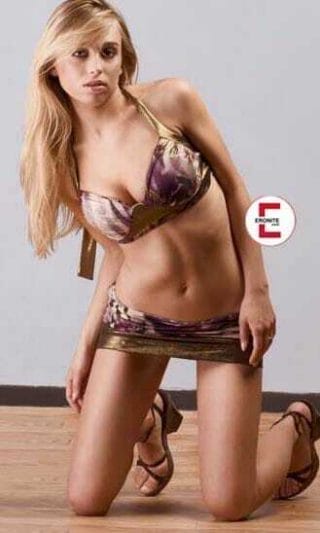 Lisa felt more fulfilled than she ever had before. It was as if Daddy's cock wanted to blow up her cunt. It didn't take long for her to have an orgasm. It was so strong that Daddy's bitch was literally shaken by cramps. The walls of her pussy pulsed and milked her father's cock as if with invisible but powerful fingers. That was too much for the man. He hadn't had sex in a long time and his balls were full of semen.
Brutally, he grabbed Lisa's long hair and pulled her back. With a loud cry of pleasure, he began to squirt. His cock twitched as the cum squirted into Lisa's tight pussy in thrust after thrust. The man himself was amazed at how violent his outpouring was. Already after the second load Lisa's pussy was full. Now it was overflowing, but Daddy was still squirting. After what felt like 5 minutes, his balls were finally empty. Exhausted, Daddy dropped onto the wide bed. Lisa turned onto her back and snuggled up to him.

Read also:
– The confession: I blackmail my sister Lisa
– My submissive lolita slave is only for fucking
– Vanessa Liberte: Be my daddy – Now on 4based.club
– MDH teen channel shows blood young girls
– Story: A new Sugarbabe for the Sugardaddy
Daddy's bitch was happy. Her dream had come true. She lay freshly fucked next to her father, feeling exhausted and satisfied. Daddy let his fingers wander. They searched and found his daughter's pleasure column and penetrated it. Lisa moaned as he rubbed her clit in the process. His fingers were full of sperm. He held it to Lisa's lips, which she greedily licked as if it were whipped cream. That gave them an idea.
She bent over Daddy and licked his wet penis clean. He moaned and enjoyed the treatment very much. It had been years since he had last gotten a blowjob. Not long and his strap was already stiff again. It was time to fuck daddy's bitch for the second time. In the meantime, the greatest pressure had been relieved.
This allowed him to enjoy sex with his daughter longer. He already had a few ideas, too. For a long time he wanted to try anal sex, for example, but until now had never had the opportunity. Daddy's bitch would definitely not deny him the request though.
daddys untewürfige anal slut
Opportunity makes creative: But the thought of anal sex should only be the beginning. In acting out new sexual experiences, the father proved to be extremely creative. And Daddy's bitch was a pleasure to make her lover's ideas come true. From anal sex it went through virtually the entire Kama Sutra. The more unusual the position was, the greater the attraction for both parties. Goldfish sex, Spiderman blowjob, everything was tried, even knee fucking.
While her father took over the role of the mastermind of eroticism with his ideas, Lisa drifted deeper and deeper into her role as daddy's slut.
Daddy's submissive slut
After some time, the games of the two became more violent. His tone became sharper and changed fully into the commanding tone. The first slap hit its target and the pats on the buttocks became more violent. The initially harmless blowjob gave way to DeepThroat and various choking games. Lisa quickly realized that her father was very comfortable in the role of dominant ruler. But she also noticed a change in herself.
She liked being a submissive command recipient. The strokes hurt, but they were also very stimulating. And to be completely honest, she got wet extremely quickly from it. At first, she still struggled with herself until Lisa accepted herself, her inclinations and her sexual destiny. She was not only Daddy's horny slut, but a born slave by nature. Yes, my father and master. These were her favorite words from now on.