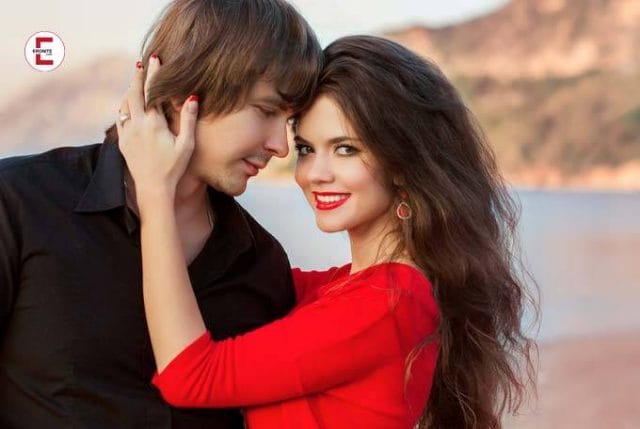 Exam anxiety just fucked away
Especially in stressful exam situations, panic attacks and fear of failure can sometimes occur. But what exactly helps in such situations? Is maybe even sex the right way to overcome exam anxiety? Through this short erotic story we find out!
---
Eronite empfiehlt dir diese XXX Videos, Livecams & privaten Kontakte:
---
The beautiful summer walk
A light breeze blew through the surrounding trees in the city park, and even the colorful flowers that could be seen wildly yet orderly along the way bent gently in the light summer breeze. The sun had already reached its highest point and was shining, the sky was blue and there was not a cloud in sight – it had finally become summer. The way I liked it. I just loved the warmth that warmed my body and brightened my mind. Many people were out and about this Saturday, taking advantage of the summer temperatures for a more extended walk. So do I.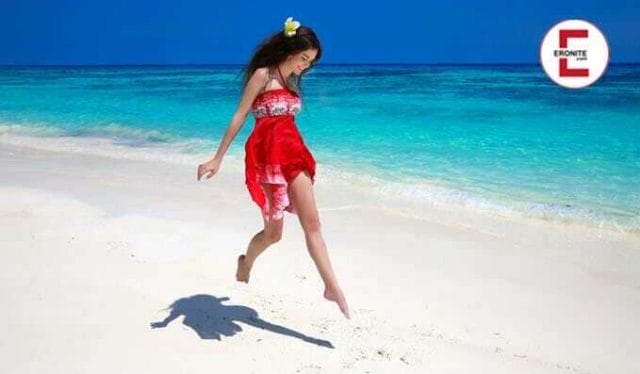 It wasn't long before I spotted a petite figure sitting on a park bench, not looking happy with her rigid and bleak expression. Looking closer, I realized it was Magda, my neighbor. She was from Eastern Europe and spoke with a sweet accent. I liked her and could have imagined more with her. So in the sexual sense, of course. Magda was a beautiful young woman with brunette hair and blue eyes, she tried to enjoy the sun rays on her skin.
I thoughtfully put one foot in front of the other and enjoyed the beautiful weather with every breath. It was wonderful with the sunshine. I walked close to the park bench while I heard the beautiful Magda sigh. I admit that I passed so close to the park bench not entirely without ulterior motives. She had to perceive me so easily, there was no other way.
Her sweet face looked simply enchanting has
I wanted to know what was troubling this beautiful woman and had hopes she would recognize me and address me. Of course I knew that she was currently in exam stress, because she had a few important exams ahead of her. But I was sure it wasn't because of that, because Magda was a very intelligent young woman. Completely lost in thought, she stood up from the park bench with her head tilted, fear written all over her face. I only noticed how she bumped against me and almost fell to the floor. An embarrassment I'm sure she would have wanted to avoid for the world, after all we were just neighbors who happened to live in the same house.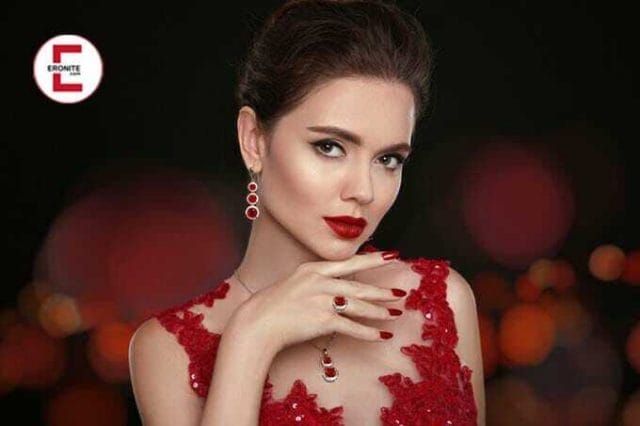 I held Magda with my strong and muscular arms. "Whoops, not so stormy, young lady," I said. While I had my arms around her, she looked at me with her beautiful blue eyes and blushed. "Sorry, Brian, I didn't see you. I was lost in my thoughts." I curiously replied "Everything is fine, but tell me why such a pretty lady is sitting alone and so saddened on a park bench on such a beautiful day."
The deep-seated fear of Magda
Magda told me she was struggling with a lot of exam anxiety. She complained that nothing she learned stuck and it felt like she had a huge hole in her head. In addition, Magda felt like she was failing because she suffered from panic attacks and fear of failure. She even went to different doctors so they could help her with the fear and phobia to pass important exams. This feeling of having a huge hole in her head caused her sleepless nights.
"You Magda, if your exam anxiety is making you really sick, maybe you'd better see a doctor about it again." I tried to cautiously approach her. "I don't even know why I'm telling you all this, Brian. I've already done everything, I've been to a lot of doctors and good ones too, to get it under control, but it just doesn't work.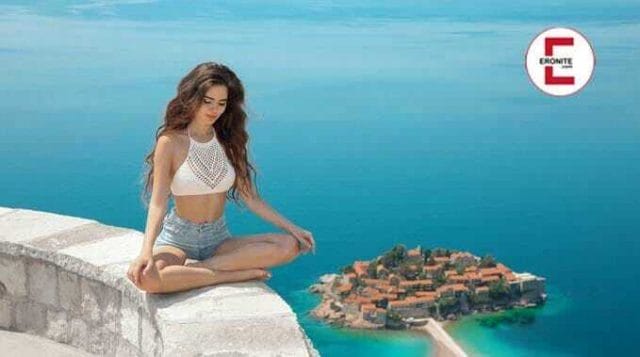 The more I get into exam stress, the worse it gets. The closer the important exam gets, the more exam anxiety I get. It's not something that just goes away with pills!" retorted Magda sourly. "You just don't get it, Brian! It's better if I go!" She turned away from me and wanted to move away from me. I grabbed her arm and pulled her back to me.
I already knew that Magda had always had a weakness for me, because she was already in the past always looking for my proximity. Magda was now in my arms and I realized that it was heaven and hell at the same time for her. I studied her blue eyes with amusement and opened my lips slightly. Magda stared greedily at my lips and I realized that she secretly wished that I would finally press them to hers.
Does desire defeat test anxiety?
Without any further warning, I pressed my lips to hers and curiously explored Magda's oral cavity with his tongue. The brunette squealed in surprise at the French kiss, but then surrendered to this kiss she had longed for so long. One of my hands unceremoniously darted under her skirt, brushed her thong aside a little and gently began to satisfy Magda's clit, while my other hand was already beginning to massage her breasts.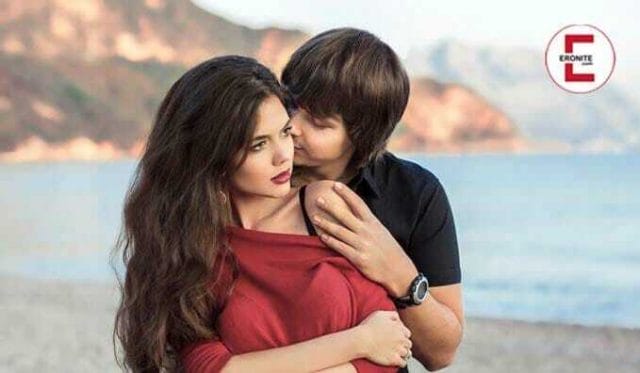 The completely overwhelmed young woman moaned with pleasure and clawed her hands in my neck and hair. The kiss intensified and I realized: Magda wanted more. She lowered her hand into my pants and began to stimulate my penis. She didn't care that we were standing here in public pleasuring each other and everyone could watch us do it. Her lust increased immeasurably, each of my touches on her naked, velvety skin ignited an inferno that threatened to burn her.
A face full of lust and greed
"Let's get out of here into the bushes…" she murmured bravely, pulling me towards the nearest bush. We stopped pampering each other for a brief moment, looking around to see if any surreptitious onlookers or random passersby might be watching us make intimate love. While Magda pulled me with her, she did not leave my lips. There was no longer any sign of her fear and phobia.
We didn't wait long and tore each other's clothes off when we finally found a reasonably unobserved spot. She was even more beautiful naked than dressed, her body was almost flawless, just a perfect woman, you I was also allowed to fuck shortly! Always careful not to loosen the intense kiss unnecessarily, we had stripped off all clothes. Magda carefully lowered herself to the leaf-covered ground and pulled me with her so that I could settle on her. Her face, marked by exam anxiety, had turned into a face full of lust and greed.
Sex was a good way against the stress
"Are you ready?", I whispered tenderly, the young woman just nodded full of excitement and grinned at me. Without hesitation, I penetrated her. The brunette woman eagerly and full of joy and pleasure stretched her pelvis towards me and meanwhile left pink scratch marks on my back with her fingernails. I found the scratching on my back so exciting that I steadily increased the speed with which I penetrated Magda.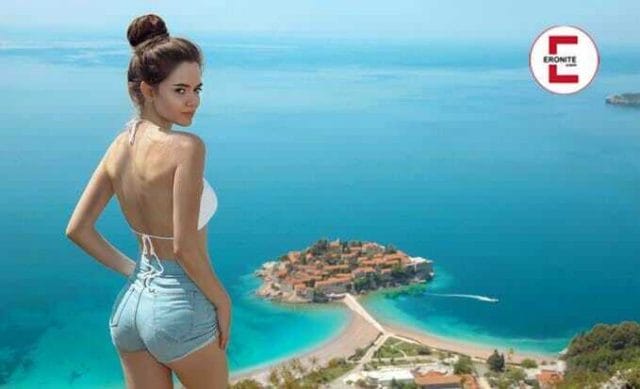 She smiled steadily into the French kiss because she was infinitely happy about this magnificent coincidence. The gentle in and out penetration of my member drove her crazy, especially after I adjusted the pace. Every time I pulled my penis out of her, I lightly grazed her clit with my penis. "You feel so infinitely good," Magda mumbled in my ear. "And my test anxiety just really disappeared…" I smiled and whispered softly, "And you first, your body is so horny, so wonderfully soft and your skin feels so velvety and silky!"

Read also:
– Love unlearned: a generation is afraid to miss something
– Fear of failure during sex: lull in bed with the man?
– How to conquer your fear of failure on a date!
– The erection with fear – orgasm just before death
– Horny fantasy: I want to be daddy's slut
Magda and I were so excited that the climax was not long in coming. With a powerful explosion, our orgasms discharged in our bodies, we twitched and trembled with such strong excitement that we almost fainted. While we both came together and I poured myself into Magda, we pressed our lips together again intensely and our tongues each explored the already familiar territory and circled each other. Completely exhausted, I sank down next to Magda and put my arms around her. We both felt like we were in another world. We were totally exhausted, but happy and satisfied.
Magda also realized that sex was a good way to forget the stress of exams and knew that I could help her overcome her exam anxiety.
Those who are afraid to face an exam should not hide it, because there are always ways to overcome this fear and leave the stress behind. You can get professional help or, like Magda, find someone who takes care of you and together you manage to get rid of this phobia before important exams. Ideally, once and for all.
Stage fright can also be "cured" in this way, even though it is something else, but also a fear.