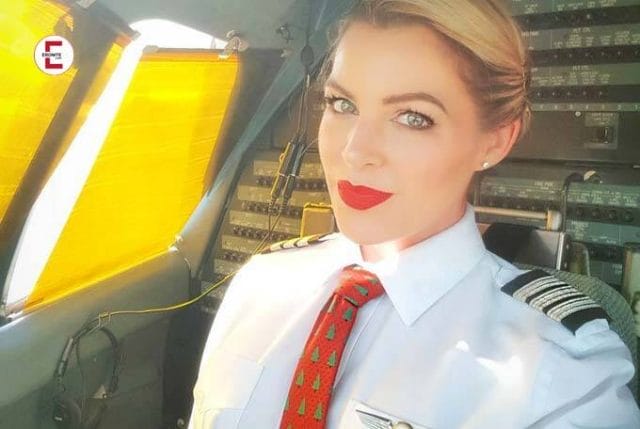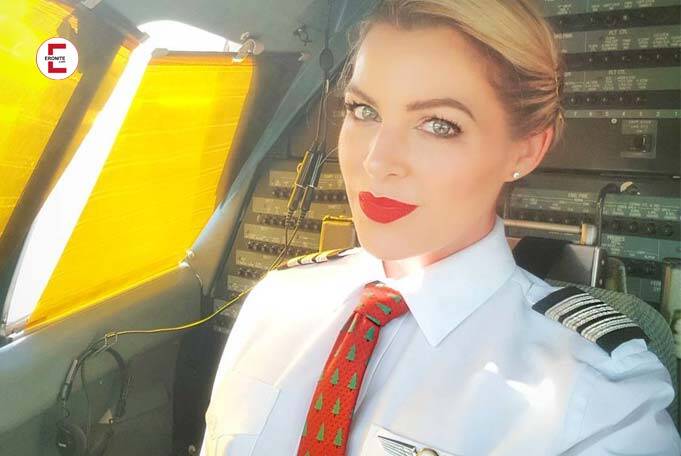 Sex with the pilot: I have experienced it!
My name is Liane and I am 34 years old, honey blonde, rather petite, but well rounded in front and back. As a frequent flyer, I have long known the longing to have sex once above the clouds. Now it has happened – and who would have thought it: I had sex with the pilot, of all people.
Quickie to the High Mile Club
I used to be a pilot myself, but hung up my job because I got a great offer from an airline passenger. I have been working for an agency as a location scout for six years now. That's where I look for the best places for cinema and TV films and especially often for commercials, preferably in Europe. Portugal, Balearic Islands, Malta, Sicily, Corsica, sometimes Scandinavia or Switzerland are the preferred locations. Of course, metropolises like Paris, London, Berlin, Amsterdam, Barcelona, Vienna or Rome. Non-stop flights usually last no more than two or three hours. I usually take the first plane in the morning, when I'm not yet at all attuned to eroticism.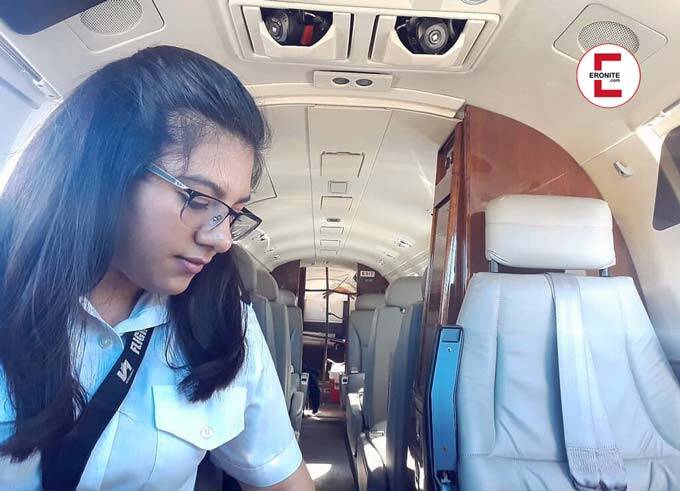 This time, however, it was a long-haul flight to Durban, the South African city of millions on the Indian Ocean. There I was supposed to do research for the film project of a well-known director. I was very excited: the flight from Berlin would take around 20 hours – with stopovers in Doha and Johannesburg. Enough time for sex with the pilot, you would think. But I didn't think of that at all at first, word of honor!
Liane jets to Durban
My flight was scheduled to depart in the late afternoon, arriving in Durban at 9:00 AM. True "Mile High Clubbers" know the importance of casual clothing – preferably without buttons and heavy-duty zippers – on the plane, especially on long-haul flights. If you want to sleep comfortably and be presentable for freshening up on the road, choose an appropriate outfit. If it is also suitable for a quickie in the washroom or under a blanket, it fits perfectly for sex with the pilot or a flight attendant.
Officially, it doesn't even exist, and yet many people would like to become members of the "Mile High Club". The survey of a British dating portal has revealed that any number of users are keen on sex on a plane. In fact, nearly 80 percent of respondents. Tips on how best to do this are hotly traded. Only those who have ever been intimate with a person at an altitude of about one nautical mile (= 1,853 m) may feel that they belong to the "Mile High Club". That I would succeed and then also during sex with the pilot, I would not have believed myself when checking in Berlin.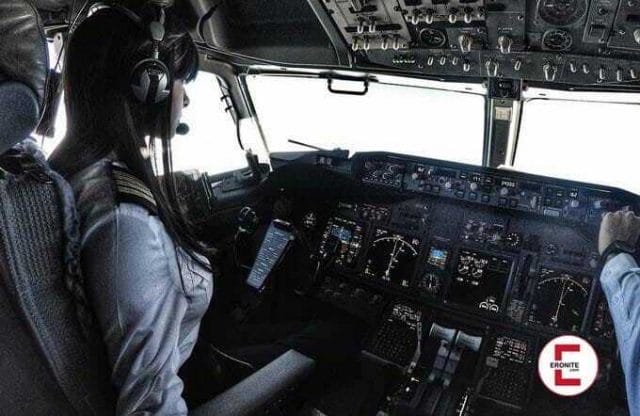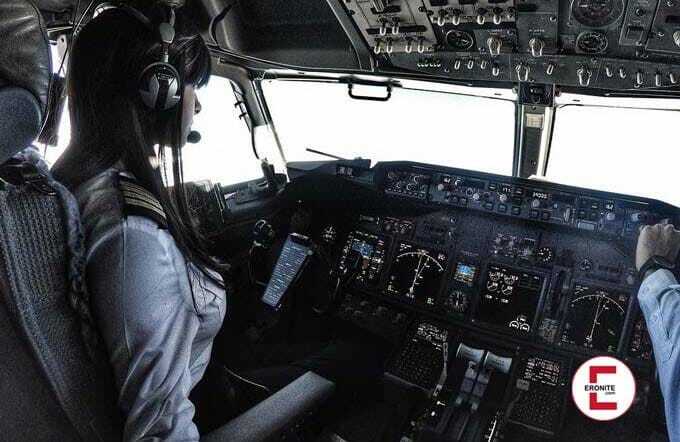 I was lucky: the window seat was occupied by an old lady, I sat on the aisle, and the seat in between remained free, at least until Johannesburg. Shortly after takeoff, the lady put on a sleep mask and let out regular breaths. I didn't feel like watching movies, had a little red wine with dinner. After that, I began to dream like one who has long belonged to the "Mile High Club." However, I had not seen a single attractive man in my immediate vicinity, and the on-board staff was exclusively female.
Does it really come to sex with the pilot?
On my monitor, I could take a good look at the crew: The co-pilot looked young and smart, but was not my cup of tea. The captain, on the other hand, wow, I could hardly get enough of him. Such an interesting head with an intense look that seemed like it was directed at me personally.
I dozed off again, abandoning myself to my erotic fantasies about sex with the pilot. Half asleep, I imagined myself sliding one seat over. And all of a sudden the captain would sit down next to me and put his hand between my thighs.
Read also: Sex story – The stewardess banged on the plane to Bangkok
I startled up, the plane shook for a moment. The signs lit up telling us to fasten our seat belts and stay in our seats. But I really had to go to the bathroom. Fortunately, the unrest in the air did not last long. I undid my seat belt and stood up carefully. All around, most passengers seemed to be fast asleep. On my sleeping socks, I crept to the wash cubicles. Occupied! At the same moment, a head without a cap peeked out from the cockpit: the flight captain fixed me and saluted! I could hardly believe it and instinctively threw myself into the chest.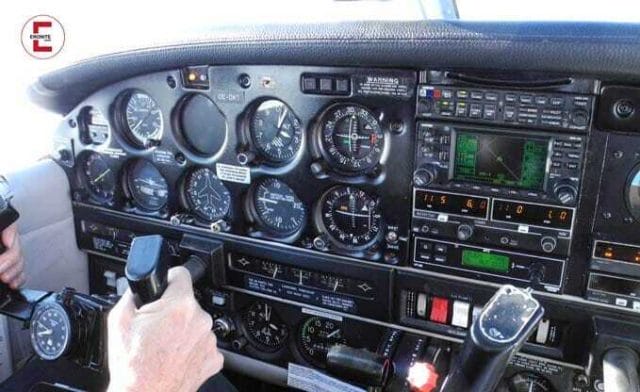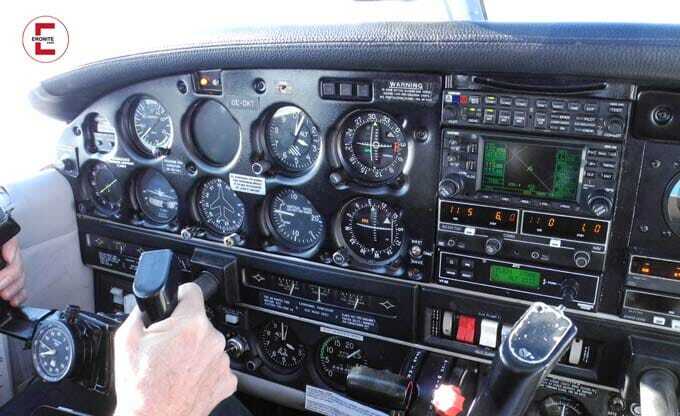 He noticed me, I thought excitedly, when I could finally go to the bathroom. I stayed sitting for a bit, carefully wiping the urine beads and playing a little with my labia. This split-second encounter had just shaken me up. He should be with me now, it flashed through my mind. My mind admonished me to stay realistic and put sex with the pilot out of my mind. He has better things to do than fuck a stranger in the toilet, I thought.
The captain takes time out
But apparently he hadn't, because there was a scratching at the door, "Madam, are you okay?" I opened the door a crack: Sure enough, the captain was standing in front of me, inquiring about my well-being. It was noticeable that I had been in the booth for more than ten minutes. A few meters away, a stewardess stood at the observation post. Now or never! "Why don't you come in," I said politely. He made a head movement toward the flight attendant, who obediently backed away.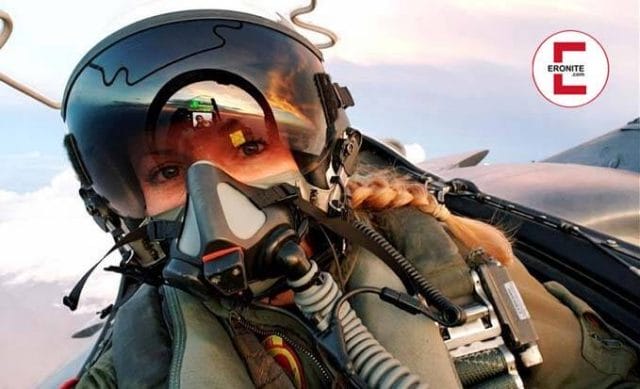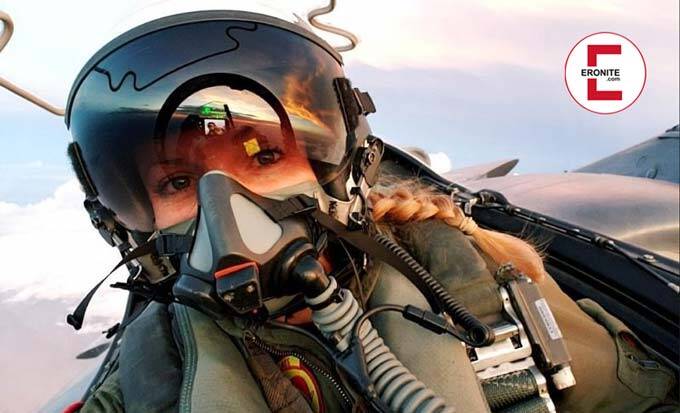 And now we were up close and personal in the narrow toilet, looking at each other with open mouths. We barely managed not to touch each other. So we did it as if we had arranged it that way. I can only say that this sex with the pilot was the hottest quickie of my life. He tugged my sweatshirt over my head, licked my breasts and pulled down my sweatpants at the same time. I already had his club-hard penis firmly in my grip and jerked him.
Read also: Our tip – The 5 best places for a quickie
He pushed past me, sat down on the toilet seat and wordlessly told me what to do. So I settled on his cock, which slid into me without any problems. An indescribable feeling flooded me: I really have fabulous sex with the pilot!
His bright eyes staring at me, he mumbled something like, "I knew right away what you wanted!" I nodded vigorously and hopped a bit on top of him. This made us both so hot that we climaxed pretty much at the same time. Too bad, the sex with the pilot was over in the next moment. He smoothed his hair, washed his hands, nodded to me and said "Thank you, merci, thank you. I will get you to your destination in one piece." With those words, he disappeared.
Trembling, I sat down on the toilet for a moment. Then I got dressed again and freshened up a bit. Once at my seat, I leaned back and thought only about sex with the pilot for the rest of the flight.