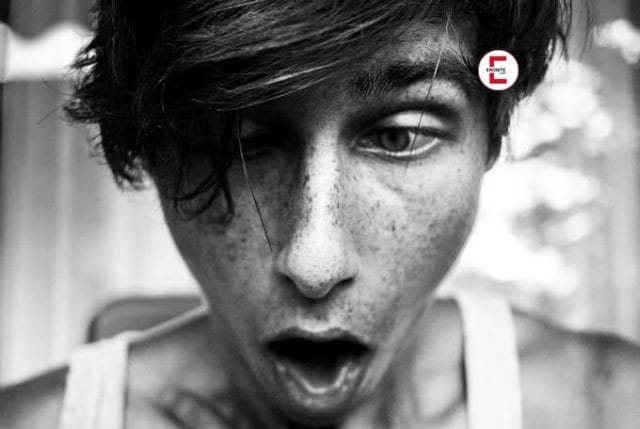 Just give it your all during oral sex
A well done blowjob is usually something your crush will remember years later. Let's be honest: These kind of erotic highlights remain in the memory and surely you also have one or the other memory of a wonderful-crackling Stell-Dich-Ein in the back of your mind. And when you think back, what was so special about it? Did your partner manage to suppress the gag reflex during the blowjob and take your best piece deepthroat all the way in her mouth during the throat fuck?
90 percent of men now say that she was more detached and direct than ever before, uninhibited. So it has to do with the right attitude. So what is it that makes the perfect blowjob? We know he can become a challenge if it takes longer sometimes. You feel like your jaw is dislocating, and then there's the… That's right, the gag reflex when you blow. But what do we do about it when the hard bar keeps hitting the uvula?
Don't panic about the gag reflex during blowjob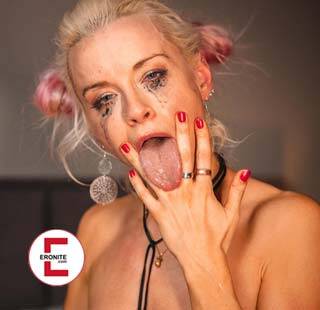 Basic rule in bed number 1 – Sure, if you have doubts before or even do not go for blowjobbing, then well, you can actually just leave it alone. And this applies to all experiments that occur in bed. If one of them doesn't really want to, it's going to be hard to get in the mood together. While we also know the fact that sometimes you need a little jolt to get desire: But, according to one study, many women just don't feel like it. They're not into it, and there's nothing wrong with that at all. Getting it straight for yourself is important, though. Likewise, there are men who aren't into it, who feel constricted. However, everything has its right to exist here, everything is allowed to be.
Everybody likes what they like
By the way, many also the gag reflex when blowing! We should assume that for now. For the perfect blowjob applies accordingly: If you feel like it, great, if not, leave it and do something else together. By the way, many men are into the short impulse of gag reflex itself. If we think about the gag reflex during deepthroat, we can follow tricks that will not only make him come, but also make your blowjob something great.
Provide variety, do what you like!
If you run out of breath on the road, and that's no drama, just make sure you get some more variety. Why don't you go somewhere else with your attention, mouth, tongue, lips? Hike up a bit again, explore your body orally and take your time for the delightful game. During a blowjob to use the hands with, is also always good, knead the buttocks, massage, caress in other ways, is well received by many. If you feel a gag reflex during oral sex, bypass it, take what you like.
Besides, he will always enjoy the "unexpected surprises". The important thing here is that you gently slide over when you try something else. Don't let him fall out of tune, but very slowly create variety, and give yourself a little breathing space along with it.
Don't forget to breathe!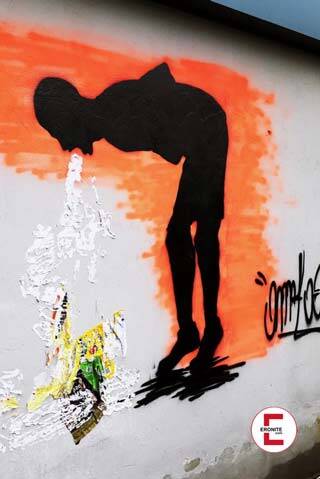 It probably sounds weird, and it's not meant to be misconstrued in any way, but if you want to keep it up, you can counteract the gag reflex during blowjobs with deeper breathing. Whether in pain or excitement, deep abdominal breathing drops cortisol levels, reduces stress and provides fresh oxygen to the blood.
So breathing is always a good idea. Simply breathing deeper is an effective strategy against the gag reflex when blowing.
Up and down, slow and fast
Also, this may sound strange, but you can also test his reactions when you go more intense, harder, faster, slower, and higher. The magic of the blowjob is often also the surprise effect. So if you're having trouble with the gag reflex down there during a blowjob, just keep trying to get your rocks off on other things.
The supreme discipline – Turn yourself on!
Know yourself1 If you understand yourself and your desire better, you hardly need to follow any tips in bed, because you instinctively-intuitively know what you're into anyway. He just takes what's good for him. And that brings us to the supreme discipline of the blowjob. To become so absorbed in a thing and to breathe heavier and louder with him, to moan, to surrender in a dignified way, to submit and to torture him lustfully: there is nothing hotter!
So if you can turn yourself on well, then it works better with the other. It takes courage to get to know yourself and your desire. But don't let anyone tell you that there's anything wrong with you that turns you on. Everything is great that gets your blood pumping, every move a pro. Problems that arise in bed, like the gag reflex when you blow, only become a problem if you let them. If you can just let yourself fall into the moment, after you feel the gag reflex during oral sex, you just do something else.
It's your own "pleasure compass" that counts, so to speak – and not whether you successfully master the gag reflex during a blowjob. Follow your compass, your body, your lust, and really give it to you both! Because then you'll end up being that sexual encounter that your partner still remembers with a sigh years later.
Sometimes the Roman shower occurs when the reflex can not be suppressed. Or even deliberately induced.