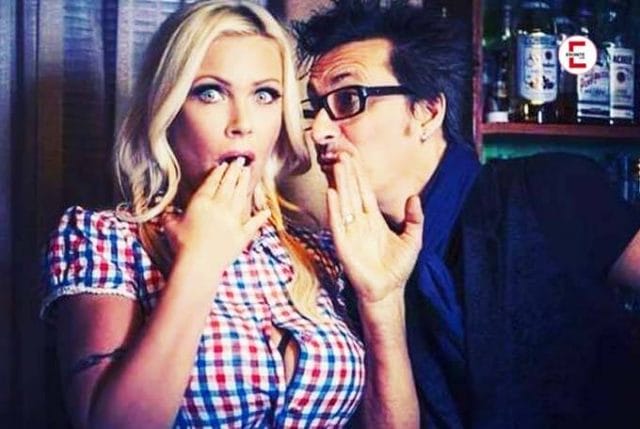 Porn actress Vivian Schmitt – what is she doing today?
Many will remember the porn actress Vivian Schmitt. A few years ago she was one of the most famous actresses in the industry. Today, however, things have gone quiet around the blonde beauty. However, there are rumors that this will soon change again and Vivian wants to show herself more in public, but not in the porn industry.
Who is pornstar Vivian Schmitt?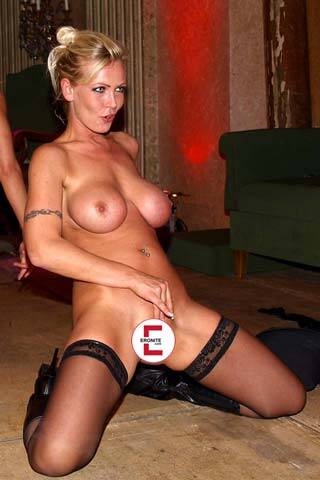 Porn actress Vivian Schmitt doesn't like to reveal details about her childhood and youth because she attaches great importance to discretion. It is only known that she was born on 31 March 1978 in the Polish city of Bydgoszcz (Bromberg). Her maiden name is not known. She moved to Berlin while still a child. Little else is known from this period. According to unconfirmed information, she learned the profession of a nurse and worked for some time in a Berlin hospital before deciding to radically change her life.
Vivian Schmitt first came into the public eye when she decided to turn her lust for sex and her own body into a profession and make sex films. That was around the turn of the millennium. At that time she still called herself Anna B. She took her first steps in the porn industry at Magmafilm, a porn production company in Essen, which is still active today. Already at that time the blonde with the dream measures 94-65-93 cm and the enormous tits (bra size 75 F) was very well received by the men. She became really famous, however, when she became the porn actress Vivian Schmitt and moved to the company Videorama, also in Essen. She was a permanent employee there from 2003 to 2013 and enjoyed great success.
What were those successes?
The erotic star Vivian Schmitt was awarded the Venus Award for best young actress in 2004. That was just the prelude to many awards that porn star Vivian Schmitt would receive. The attractive minx managed to win an award almost every year from 2004 to 2010. In 2005 she received the Eroticline Award in the category "Best Actress in Germany" and in 2007 she received an award for her commitment to the porn industry. The awards peaked in 2010 when porn actress Vivian Schmitt won the Venus Award for Best Actress.
Because of her dream body and the uninhibited lust she showed in her movies Vivian Schmitt became very famous. From time to time she was also on the covers of magazines like Maxim, Coupé and Praline. During her active period, which ended in 2016, porn actress Vivian Schmitt starred in more than 130 films. She became one of the biggest German porn stars. Even today, her films still sell well.
What happened to the porn star?
Her decision to leave the production company Videorama in 2013 turned out to be the right one in retrospect, because Videorama had to file for bankruptcy in 2016. But the blonde was not affected by this, because the former porn actress Vivian Schmitt had her own company long ago at that time. However, she remained true to the porn industry ("Once porn, always porn"), only now she was behind the camera directing instead of in front of it. In addition, porn actress Vivian Schmitt is still active as a camgirl. She is active on several sites.
There she not only chats, but also posts videos online for her fans, which the porn star Vivian Schmitt has shot herself. She has enough experience and knows what she can make men horny. Moreover, it has to be said without envy that Vivian Schmitt looks very attractive as a milf even today and can steal the show from many a younger colleague if she puts her mind to it. Men love her kinky way of moving, the way she laughs and the way she looks at her partners. You can tell right away that sex and making porn have gotten into her blood, so to speak.
What is porn actress Vivian Schmitt like in private?
The erotic star is keeping a very low profile about that. She hardly ever gives interviews. It's not even known if she has a boyfriend, is married or living as a single. All Vivian says about herself is that she loves to travel, loves nature and is an animal lover. On Instagram, she often shows up in the company of a Doberman.
In her free time she likes to ride her bike, meet friends or go dancing. As a former porn actress, Vivian Schmitt is still very concerned about good health and physical fitness. You can tell by the look on her face.
What's new?
For a long time it had become quiet around the porn actress Vivian Schmitt. Apparently, though, that's about to change. She has been stepping back into the spotlight more since 2021, appearing as a contestant on the reality show "Die Alm – Promischweiß und Edelweiß" on Pro7. The current season began airing on June 24. The 6 episodes always ran on Thursdays at 8.15 pm. In the show, the candidates have to do without all modern comforts.
As if that wasn't enough, they also have to maintain the normal alpine farm operations, feeding and caring for the animals and cutting grass, as well as other farm chores. This might be a whole new experience for former porn actress Vivian Schmitt. So far, she's held up pretty well. Whether porn star Vivian Schmitt will appear in public more often after this remains to be seen. In any case, she has 50,000 followers on Instagram. Surely, however, this is not the last time news of Germany's most famous porn star Vivian Schmitt has been heard.