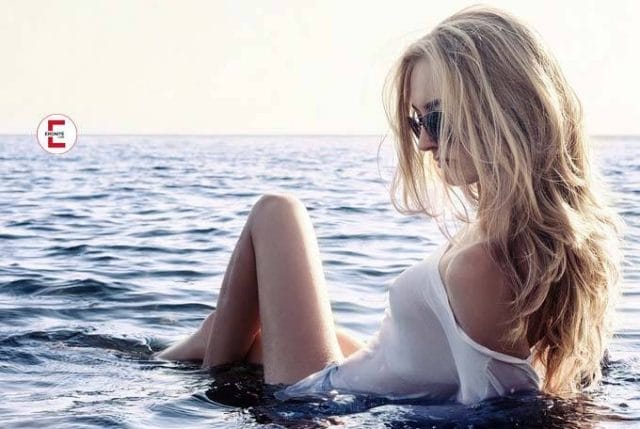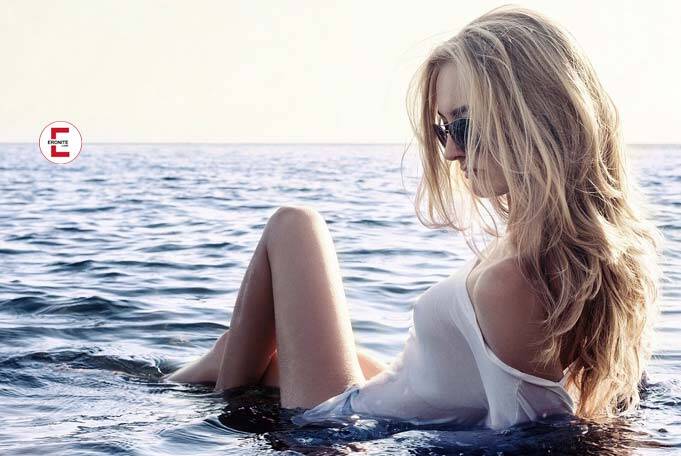 Inhaltsverzeichnis dieses Artikels
Holiday among like-minded people – swinging in new surroundings
Vacation is the most beautiful time of the year. Far away from everyday life you experience other people, other countries and other cultures. And who is sexually open-minded for the experience with others, perhaps makes experiences in the Swinger vacation, which have an effect also in the everyday life for a long time. The offers for this are manifold. Swinger vacations are available both near and far from home. We would like to highlight the different possibilities here. We also let actors have their say and talk about their swinger experiences on holiday. As a well-known destination we present the swinger paradise Cap d'Agde in France as an example.
New or old experience in a swinger vacation
A swingers holiday is suitable for experienced swingers as well as for the curious in this field. Meanwhile, many hotels and resorts have specialized in this type of vacation. They usually advertise with "open atmosphere", "no dress code" and similar terms. But vacationing in a swingers hotel goes far beyond nudism. Visitors don't just want to enjoy a relaxing time and chill out on the beach, the hotel bar or the pool. Sexual contact between vacationers is desired and encouraged on a swingers vacation.
But as with swinging at home, whether in a private setting or in a swingers club, sex on vacation is only consensual. As a rule, special areas are available for joint sex experiences. Erotic hotels, for example, designate special playrooms or free up garden or pool areas. The staff is trained and knows that vacationers are usually naked and that people want to have fun with and among each other. They are trained to maintain eye contact during conversations and not to stare too curiously at the bodies of the visitors.
This professionalism also leads to the fact that newcomers, who have never been active in the swinger scene, get their money's worth on a swinger holiday. Even if they don't experience other couples on their swingers holiday, it's often exciting enough just to watch them doing it.
You're never too old to learn, and many a couple has added to their love repertoire by imitating what others have performed on a swingers' holiday. However, many couples who want to spend a love vacation together get such a taste for watching that the vacation turns into a sex vacation. Other couples may book a swingers holiday with the firm intention of feeling other people's skin for once. At the holiday resort, however, they then discover that the location is beautiful and not only has erotic aspects to offer.
But even if you vacation among like-minded people who want to swing, there's no guarantee that you'll find partners with whom you'd also like to do a partner swap. These are also swinger holiday experiences, that the fantasy of foreign skin is much more appealing than the realization of this fantasy. And it is not the worst experience that one's own partner is the dearest after all.
Field report: Sonja and Frank on swinger vacation
How do guests experience their swinger holiday? Sonja has booked a swinger vacation on Mallorca for the first time with her Frank. They describe their marriage of fifteen years as harmonious and also sexually fulfilling. Sonja tells us that she was the driving force behind the special holiday experience. She had dreamed of having swingers holiday experiences for some time. The couple often watches porn together, so they deal with it without jealousy when their partner gets aroused watching strangers. Still, they were both totally excited when they finally arrived in their vacation paradise.
In the luxurious 4-star hotel they were received professionally, so that the initial uncertainty quickly evaporated. The holidaymakers at the hotel were a mixed bag, both in terms of age and bodies. During dinner and afterwards at the hotel bar, contacts were quickly made in a relaxed atmosphere. Sonja was surprised that many of the couples present had children at home. Older couples reported that they had also talked openly with their adult offspring about the upcoming erotic holiday. They had a particularly good chat with a couple of about the same age from Zurich. They decided to end the evening together in one of the romantically lit game rooms. For the men it was erotic to watch how their partners undressed each other.
On that first night, it remained that the women fondled and kissed each other, heating up the tension in the room. Finally, the men also undressed and satisfied their wives, on the first evening each his own. In her room afterwards, Sonja had a long talk with Frank about how she had enjoyed the touches of the almost stranger. Most of all, she had liked the fact that she could see his arousal clearly in his eyes. And the actual act of making love, intimately with each other, yet together with another couple, had been a special treat. They decided together to stretch their boundaries for sex with others on this swingers vacation.
The very next morning, as they strolled naked across the extensive grounds in the bright sunshine, they heard lustful moans from one of the somewhat secluded pleasure pools. A younger couple had just started manually stimulating each other. When they saw Sonja and Frank, they beckoned them to come closer. They looked at each other and silently agreed to accept the offer. While Sonja was being stroked by the strange young man, his partner was intensively caring for Frank's best piece. When Sonja saw her husband's penis being worked on by a complete stranger's mouth, she too dropped her last inhibitions and spoiled her sex partner orally. And while he climaxed in her mouth, Sonja looked into her Frank's eyes in love as he enjoyed the blowjob of a strange woman.
Field report: Elvira
Elvira from Munich, previously a hostess in an Italian restaurant, has been working for several years in one of the many romantic hotels in the Swiss Alps (including Hotel Alpenblick and Hotel Tenna), when her employer informed her that he wanted to offer a special sex vacation for open-minded couples. He left it up to his employees whether they wanted to work during the week in question. Elvira was unsure of her feelings at first. Could she really handle seeing strangers naked a lot? Serving them drinks uninhibitedly while the guests indulged their erotic fantasies?
But her fears, the 30-year-old reports, were unfounded. The visitors who had booked the week-long sex holiday were sympathetic guests and just as nice and relaxed as those who usually came to hike or laze in the mountains. Some couples were obviously as insecure as the waitress herself, but that insecurity subsided. Elvira's boss had spoken in advance with colleagues who regularly offered similar events. One of the colleagues had briefed Elvira and her colleagues at an information evening and told them about his positive experience. Visitors to swinger hotels are by no means sex-crazed freaks, but quite normal hotel guests who above all want to live out their lust freely and openly. And that's exactly how Elvira experienced it.
Guests took advantage of the erotic vacation to hike in nature, enjoyed meals in the hotel restaurant and sunny afternoons on the lawn. The main difference from other times was that clothing was much more revealing and often missing altogether. Much more often than in other holiday periods, the "do not disturb" sign was found on the doors of the hotel rooms when the cleaners were doing their rounds.
The relaxed vacationers also made no effort to bother Elvira or her colleagues. They were simply living out their sexuality with each other. And as a special plus, Elvira experienced that the guests on the sex holiday were also more generous with tips than she knew from other times of the year.
Meanwhile, the hotel regularly offers such a sex holiday and Elvira works during this time as routinely as with the other guests of the hotel. Erotic vacations, they sum up, are little different from other recreational stays for employees.
Field report: Elke and Hans on swinger holiday
At home in the Ruhr area Elke and Hans have often gone to a swingers club. The two men in their mid-fifties have been married for a long time, and by their own admission have an open marriage. They have always spiced up conjugal sex by mutual consent with extramarital experiences, including on the smaller Balearic island of Menorca. Elke says that it always brings a breath of fresh air into their relationship when they tell each other about their amorous experiences.
They like to spend their summer vacation in one of the numerous swinger resorts. Two years ago they were in Mexico, at the Desire Riviera Maya Pearl Resort. As with their other erotic trips, they were met by relaxed hotel staff. In this swinger resort they not only experienced unforgettable erotic adventures with each other and with others, but could also book exciting excursions in the surrounding area. Mexico's Yucatán Peninsula, for example, also offered cultural attractions.
Hans fondly remembers the beautiful pool parties. Here he and his wife regularly relaxed in the evenings with changing partners. Contact, he tells us, is usually made quite easily with a welcoming friendly smile. Since this resort for swingers only accepts couples as holidaymakers, the ratio between the sexes is balanced, whereas in the domestic swingers' club there is often a surplus of men. Elke and Hans like to tell about their swinger holiday experiences. Because of their friendly nature, they are often approached by younger first-time vacationers. Often they already make the first contacts in the bus during the transfer from the airport to the resort. The newbies are often very excited about what is in store for them on a swingers holiday. Most of the time Hans and Elke can take away their first shyness, and sometimes it comes to the first appointment for a common game evening already before the check-in.
During these first evenings on a swinger holiday, it often remains, according to the experiences of the two, with mutual fondling and making out. Especially those who have not yet had a swingers holiday experience want to take it slow. Hans and Elke have full understanding for this. Even on their first visit to a swingers club, they recall, they only exchanged caresses with other patrons and then just enjoyed each other. Giving oneself completely to others, Elke tells us, simply requires a little experience and courage. Especially the latter is much easier to find on a swinger holiday than at home, but not on the first evening.
From their Mexican vacation, they remember one couple in particular. They had already had a nice chat on the coach and had dinner together. Afterwards they enjoyed the sunset in the hot tub. At this, all four of them exchanged tender touches with each other. These contacts were intensified on the following evenings. The young woman was admittedly very nervous as she tenderly spoiled Hans' member under her husband's eyes. Although the idea for the swingers holiday had come from her. Her husband, however, was enthusiastic about the idea and he, too, enjoyed the caresses Elke gave him. Then on the fourth or fifth night, both couples practiced partner swapping. At breakfast together, all four enthusiastically told each other about their experiences of the night. And the young couple intrigued told that it was certainly not their last sex holiday.
Swinger Vacation Provider
Erotic holidays are obviously in vogue. If you are looking for erotic travel today and want to book a swinger hotel, you will quickly find what you are looking for on the Internet. Tourism providers have now discovered erotic travel as a market. No wonder, because even those who book a love vacation for two often use their vacation not only to get to know the country and its people.
Especially on vacation couples also refresh their relationships in sexual terms. You have a lot more time to get intimate with each other again. The day is not timed by the clock and the hotel room becomes a temporary love nest. It is therefore not surprising that even designated romantic hotels now offer special event holidays. Thus, many accommodations become erotic hotels, sometimes only for a limited time. A simple search query on the major internet search engines for "erotic vacation" will bring up many stimulating vacation ideas. Theme hotels offer rooms with special extras.
A French hotel offers love rooms that are connected to the neighboring room via a viewing window. Depending on your taste, you can let your room neighbours watch you while you make love. A mirror above the bed, in which the lovers can watch themselves during sex play, is also offered by many hotels that want to appeal to a permissive audience. Love swings and dancing poles, just like spacious bathtubs or whirlpools with plenty of room for two, are now also popular accessories in hotels for erotic holidays. Many erotic hotels offer surprise boxes with sex toys for their guests in their rooms. So open-minded holidaymakers can try out sex toys in a relaxed environment.
Whoever feels the desire for foreign skin, can simply book one of the numerous swinger hotels, which vie for the favour of the guests. These are available at many dream holiday destinations, but also increasingly in the cities. Why not just crown a city trip with erotic adventures? For example, a sightseeing tour in Zurich can be combined with a walk along Lake Zurich and a hot party with like-minded couples in the evening. Once such an erotic short vacation has been experienced, you can tell everyone about it, depending on the audience you just leave out one or the other detail.
Erotic cruises
Among erotic holidays, as with other holidays, cruises are becoming increasingly popular. Again, there is a swingers holiday to suit all tastes, in this case swingers cruises. A one-week river cruise, for example, takes you from Paris, the city of love, to Normandy and back again. Erotic themed evenings are as much a part of this unforgettable holiday as a sexy escort programme. The ship has 64 cabins, so the holiday is in a smaller circle.
Significantly larger is the ship that offers swingers vacations from Rome with up to 350 like-minded couples. The Roman cruises are thematically reminiscent of "orgies like in ancient Rome", which means you get your money's worth both culinary and sexually. Champagne and strawberries are only part of the delicious highlights, the sexual highlights have to be explored by the permissive guests themselves on the swinger cruises.
But ships of different sizes also operate on many other routes. So it's easy and versatile if you want to book floating swingers hotels, combining a cruise with swingers holiday experiences.
The offers on the cruise ships vary from provider to provider. The relaxed, permissive atmosphere on a swinger cruise is certainly always present, also erotic entertainment during the day or in the evening is part of the swinger vacation on the ship. However, sometimes there are restrictions on where sexual acts can take place. So it's worth checking the offers for swingers holidays carefully to see if they match your own expectations.
Swinger vacation in a wellness hotel
Massages and wellness programmes are a matter of course for wellness hotels. They usually also have stylish sauna areas and pool areas. Therefore, they offer ideal conditions to provide their guests with swinger holiday experiences. Many hoteliers are following this trend. Of course, some preconditions have to be met for this to happen. The most important thing is to clearly distinguish the times for the swingers holiday from the other holiday times. Staff also need to be made aware of the requirements that a swingers holiday brings. Sauna and pool areas naturally lend themselves as play areas for the swinging guests. The massage program can, but does not have to, be extended to include erotic couple massages. Popular on swinger holidays, for example, are courses in which guests are specifically instructed to learn this type of partner massage.
It is also recommended to prepare one or the other room as a playroom and to decorate it especially for this purpose. It doesn't have to be the mirror above the bed, more discreet lighting and erotic prints on the walls already give a suite for the erotic holiday that certain extra. In addition to the hygiene products that a good hotel provides to its guests anyway, it is a good idea to provide condoms to vacationers on a swingers vacation.
These offers for a swingers holiday can then be marketed through providers who specialise in erotic travel. Many wellness hotels have thus been able to significantly increase their occupancy in the low season. Because those who book a swinger holiday are happy to put up with less-than-ideal weather, as long as the erotic offer in the house is right.
gay swingers vacation
Homosexual men in particular are usually open about their sexuality. So it is no wonder that travel providers have specialized in this target group and offer them erotic travel. Just as for straight swingers, there are hotels and resorts that specialize in gay guests. Gran Canaria, Barcelona and Sitges are popular destinations in Spain.
There are also offers for gay cruises that are popularly booked. Holiday offers for homosexual men do not necessarily have to be advertised or sold as swingers holidays. So there are providers for active holidays. If you deliberately sign up for a hiking holiday with a homosexual group, you can be sure that while there will be hiking during the day, the entertainment in the evening will be a swingers holiday. The most important thing is that every guest experiences what they want from their holiday.
Nudist – erotic vacation without sex
A nudist holiday is of course not a swinger holiday, but it should be briefly discussed here. Free-body culture is all about moving freely and unconstrained, even by clothing. Often nudist holidays are offered by the same operators who offer swingers holiday experiences. Therefore, you should be aware of your wishes and preferences before you decide whether you want to book a nudist or a swinger holiday.
Recommendation: Swinger holiday in Cap d'Agde
We would like to conclude our thoughts on erotic holidays with the idea of a small paradise for love holidays. On the Mediterranean coast between the mouth of the Rhône and the Spanish border lies the French village of Adge. In the 1970s, the tourist area of Cap d'Agde was developed here on the drawing board. The city developers wanted to offer holidays for all tastes and so the Village Naturiste was created. On 120 hectares northeast of the city, a paradise for naturists has been developed, a village with all the infrastructure you need for your dream holiday. About 1.5 million enthusiastic naturists visit this nudist resort every year, making it the best visited nudist resort.
Subsequently, however, the village continued to develop. Sex shops, erotic hotels and swinger clubs settled and today the Village Naturiste in Cap d'Agde is a trendy holiday destination for all those who want to spend an erotic holiday. Here swingers live out their holiday fantasies as well as pure nudists and also fetish-oriented holidaymakers.
Now and then, unfortunately, tensions between the naturists and the swingers are still noticeable, but for the most part the togetherness is harmonious. So those who simply want to spend a textile-free love holiday are just as well catered for here as holiday guests who want to seek and experience the pleasure of a sex holiday with others.
Conclusion
Swinger holidays and sex holidays are as varied as the people who book them. Vacation means above all to experience something new and to switch off from the usual everyday life. You can do that on a love vacation for two in many hotels. Some have specialized in meeting the wishes of their guests for special erotic highlights. But also an erotic holiday for swingers is now offered in many resorts. The frivolous experience on vacation becomes an easily accessible, tingling destination. So if you want to experience a swinger holiday and book a swinger hotel, you are in the best hands with providers who specialise in this.