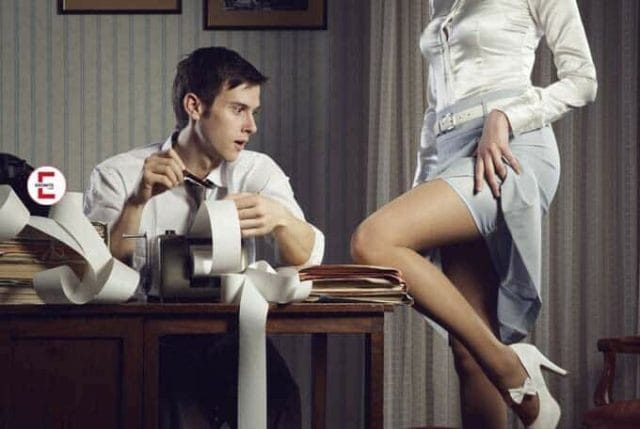 Inhaltsverzeichnis dieses Artikels
Did my sister use a vibrator?
The familiar whirring that softly penetrated the wall from my sister's room next door made me pause. Even if it was only the hunch of a sound and no one else would have attached any importance to it, let alone heard it, I knew only too well what it meant. A smile was stolen from my face. It got wider and wider there, while I pricked up my ears and put aside the book I had been reading until just now.
---
Eronite empfiehlt dir diese XXX Videos, Livecams & privaten Kontakte:
---
For this special moment of the day I had intentionally put on my favourite pair of jeans: grey, with frayed holes at the knees and very tight. I already began to feel how she began to tense in joyful expectation of what was to come in the crotch and the feeling excited me all the more. Gently I stroked over the bump that had formed in my trousers, but then focused all my concentration on what was happening in the next room. It wasn't time yet and I enjoyed the sweet agony of waiting while I imagined what my sister was doing next door.
She was a classic beauty
With the red-blonde, long hair, the snow-white skin and the cheeky freckles on her nose she had something very sweet about her. Already as a child she had been very pretty, even if always somehow rebellious, always had to have the last word and was almost annoyingly know-it-all. But even then I had idolized her; she was smart and funny and now I actually sometimes wondered if I hadn't always been a little bit in love with her. For every guy around her, she must have been the ultimate in female appeal in goddess form. Since this summer, however, many things were different and she was certainly no longer the child of old.
More and more often I saw her walking through the house with provocatively short dresses and high heels that exposed her long, slim legs, tight tops emphasized her waist and in the evening, when she came out of the bathroom dressed only in a nightgown, I could see more than I could guess how her breasts moved under the thin fabric. Just the thought of it sent shivers down my spine.
A few weeks ago, however, something happened that fundamentally changed my view of them. It was a Friday and accordingly she had been back from school early. Anyway, the summer holidays were just around the corner. Our parents were still at work, they seldom came home before 5 pm, but I arrived earlier than usual on this day, as a meeting date had been cancelled at short notice. Maybe that's why she was particularly careless and light-hearted. Of course, she had no idea anyone would be in the house.
What was my sister holding between her legs?
As usual, when I came in I put my bag on the kitchen table, took the juice from the fridge and drank a glass before heading upstairs to my room. It was a warm day, my hair stuck to my forehead all sweaty and I could hardly wait for the cool shower. The stairs creaked quietly as I took the steps up. My room was at the end of the hall, next to my sister's. The bathroom and a guest room were on the other side of the corridor, our parents slept downstairs. In my thoughts already at lunch I suddenly heard the whirring from my sister's room, looked through the slightly opened door into her room and froze. At the same time I became hot and cold while watching my little sister holding a vibrator between her legs , eyes closed, head resting on the back of her neck and lips slightly open.
For a whole, endless moment I stared at it, in a mixture of horror and delight I noticed the dress that had been pushed up, the damp underwear, the twitching hips and the soft moaning of my sister. At the same time I noticed how intense excitement made me shudder and a desire came over me as I had never felt before.
Then the spell was broken and I tiptoed into my room, carefully, so that she wouldn't notice that I had witnessed her erotic adventures. I sat down on the bed, massaging my temples while looking down on the erection I owed to my sister. When the hell did she get so mature and so damn hot?
Again and again the image of the vibrator between her legs came to my mind, the dark spot that appeared on her pink underwear – the clear evidence that she was no longer a little girl, but a woman who was ready and willing and felt pleasure.
Never before had I been so aroused
I would have loved to have gone to her to satisfy that lust. But in that moment I heard a choked scream through the wall and the sounds stopped. Did I just overhear my sister orgasm? My pulse was racing and I felt like a child who had observed something forbidden, always in danger of being punished. If my parents found out that I was watching my own sister, what would they say? Even if it was only for a brief moment. I've never been so aroused. Sure, she was beautiful and certainly attractive, but knowing that we were related gave the whole thing a special kick.
Shortly afterwards I heard soft footsteps in the hallway and shortly after that the water in the shower started to run. For a moment I paused at the thought of the cool water running over her heated body, then I got up and went into the hall.
I entered her room as quietly as possible, still I had the feeling of doing something forbidden. What was I doing here? Convince me that what I had seen really happened? My gaze wandered through the room and got stuck on the little pink pile on the floor. I quickly looked around to the door, made sure my sister was still under the shower and bent down to pick up her panties.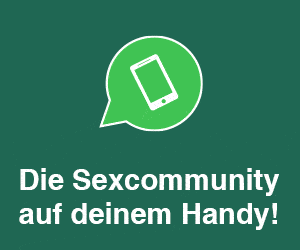 When I took it in my hand, I immediately felt how wet it was, and involuntarily I lifted it to my face to smell it. I took a deep breath while pressing the fabric firmly into my face. It was as if I could literally breathe in my sister's excitement, absorb it, it was almost as if I was touching her myself, it was even better. Incredibly intimate, secret, forbidden. It felt as if she was as keen on me as I was on her at that moment. It's like she staged it all just for me. This was the first of many more times I listened to my sister masturbating, even though I didn't get to see her anymore, as much as I would have liked to.
However, my head cinema regularly exploded as soon as I heard the subtle sound from the room next door. It almost resembled a ritual: every afternoon, as soon as she had satisfied herself, she went into the shower and I secretly sneaked into her room, where I found her used underwear every time. I was aroused by the smell of her lust, the knowledge of how wet she became each time, how often she spoiled herself. All my erotic wishes and fantasies revolved around her. How many times I had wished I could actually do it with her, not just from the lingerie she wore, to realize how aroused she was. To know that she wanted me too, no matter how forbidden it was.

Where was she this time?
Even today, mixed with the monotonous sound of her vibrator, I heard my sister's wheezing and moaning as my excitement grew. As usual, I heard her go into the bathroom afterwards, opened my door quietly and crept into her room.
I was completely dazed, my blood was clearly not circulating in my head as it should. There was a slight smell of sweat in the room, she seemed to have been particularly busy today. I searched the floor with my eyes, but today I did not find any of her panties. Disappointed, I said to myself that she must have gotten rid of all her clothes this morning – even at the thought, my loin region briefly responded. Undecidedly I looked on the ground when I suddenly heard a faint rise behind me. As fast as lightning I drove around and looked into the reddened face of my sister.
But, shouldn't she be in the shower by now? Ashamed, I looked at my feet, realizing that I still had a not too subtle bulge in my pants. I feverishly searched for a good excuse for what I was doing in her room, but I could think of none.
"Are you looking for this?" she asked me, while she let her panties slip out from under her skirt and slide down her legs. I saw how wet it was and my pants twitched. Why only had I calculated to put on the tight pants today? I could tell by the way she looked at me that she had noticed my reaction. Slowly she approached me with sensual steps, whereby her already short skirt slid a little higher. Shortly before me she came to a halt, looked me briefly and firmly in the eyes and then lowered her gaze while she pushed her panties deep into my front trouser pocket.
Her hand was only inches away from my erection and I held my breath. "Just a little further," I prayed silently, so much I longed for her touch. But much too quickly, she pulled her hand out of my pocket, but then let her fingers stay there for a moment, when she looked for my gaze again. "I saw you the first time," she whispered to me, then she smiled briefly. Her hand stroked along my hip and hope and an irrepressible longing germinated in me again.
But again she missed the desired spot by only inches – intentionally as I was sure – when she turned around, left the room and closed the bathroom door behind her.
---
Would you like to continue? Please vote for or against as comment!