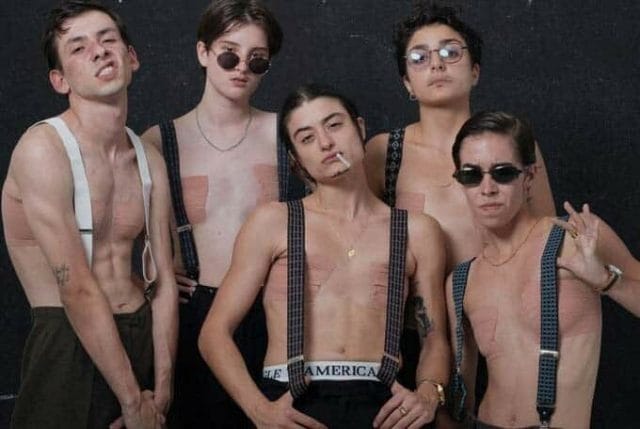 Global perspective on sexuality
More educational, feminist, inclusive and open programming.
The erotic exhibition Barcelona 2019 will take place next week, from October 3 to 6, at the Olympic Pavilion of Vall d'Hebron, marked by a great revolution, or rather an "evolution", of its content and programming. The salon presents and materializes a new model started in 2018 that is more feminist, inclusive, open, reflective and fun, aimed at offering a global and evolutionary vision of sexuality, especially in relation to gender roles and sexual diversity.
---
Eronite empfiehlt dir diese XXX Videos, Livecams & privaten Kontakte:
---
The Salon wants to represent the society of the future
For this reason, the theme of this year's salon is "We need to talk" and has a theme marked by deep reflection on the future and freedom, under the creative direction and content of Carles Valdes, who has directed the viral promotional videos of recent years and will direct the salon for the first time this year with Juli Simon.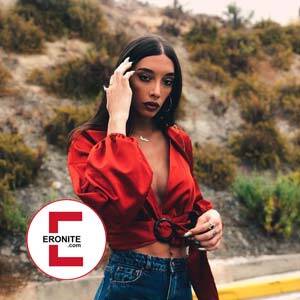 It is precisely out of this deep reflection that this year's novelties have emerged:
The range of training courses will be significantly expanded with the addition of a number of training rooms, which were started last year and were the most requested by participants. There will be more than 100 training sessions (including workshops, conferences, colloquia and experimental sessions) led by sexologists and psychologists in the field of sexuality, such as. Montse Iserte (educational director of the salon), Esther Sánchez, Luís Pardo, Mistress Minerva, Nuria López, Jordi Oller, Verónica García, Marta Galobarde, Helena Delort, Àurea Gómez, Christian Andara, Isis Lakini, Alberto There will also be talks on projects such as Somos Peculiares or Hello Nipples and open roundtables on gender and sex with Alba Riera, Penelope, Tacones, Adan Rueda, Jordi Chicletol, Jossy Jaycoff and Enzo Fontcuberta.
Lecture topics are as varied as children's sexuality, sexual tendencies, polyamory, controlling premature ejaculation or menstrual cramps, sessions of sex coaching or sexual empowerment, and informative lectures and hands-on workshops on the G-spot, fetishism, female ejaculation, hypnotic sex, pleasure margins, anal pleasure, tantric sex, games between couples, or the boundaries of BDSM, among many others. There will also be presentations and debates on a very topical issue of how porn affects young people's sexual relationships and sexuality.
Interactive sex shops with live shows
These classrooms will also feature new spaces for exploring intimacy and body awareness, as well as an interactive sex shop with live demonstrations.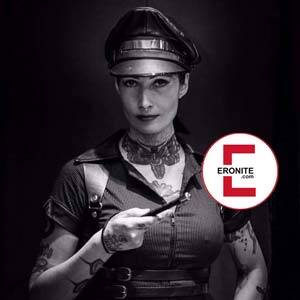 The live shows, one of the hallmarks of the salon, will deepen the artistic quality and the representation of different sexualities, with the novelty of having the artistic direction coordinated by the salon itself and supervised by the actress and director Sílvia Rubí. Live shows are cataloged to provide viewers with a complete experience tailored to their interests. Slow sex shows are presented that focus on more conscious, intimate and reflective sex. All live performances will offer a more inclusive, feminist look and all genres will be represented to make visible all forms of vibrant sexuality and will be combined with other artistic disciplines such as acrobatics, dance, erotic stories, magic shows, pole dancing or body painting. As a notable innovation, the safety distance will be significantly increased and the use of "palos selfie" and large format cameras will be prohibited.
There are also performances by the ironic and irreverent group Drag Kings Queer That, which uses parody and body expression and eroticism to make visible the different dimensions and looks of toxic masculinity.
A great innovation of the erotic exhibition Barcelona 2019 is the presence of artistic experiences
This year will feature national and international artists such as Carolina Abril, Eva Autum, Gabriela Flores, Liz Rainbow, Eric Manly, Zenda Sexy, Lilyan Red, SilverlandGold, Alma del Rey, Ayesa, Kesha Ortega, Alexis Clark, Damaris, Pamela and Jesus, Viktor Rom, Domina Ghalia, Anneke Necro, Manuel Scalco, Helena Kramer, Extasia, Agatha Fox, Tommy Cabrio, Kevin Lauren, Belinda Rubio, Luise Maya, Mistress Nereida, Zeus Ray, Jota De, Capitano Eric, Mary Rider and Santi Noguera.
Another great innovation is the presence of artistic experiences such as the Tunnel Art art installation curated by designer Javier Fernández, with the participation of several artists from different disciplines such as Alexia Sayago, Alicia Meléndez, Júlia de Paz, Raffaele Sarcina, Cristina Augé, Manel Rubiales or Raquel Eme; a sensory experimentation zone ASMR, which presents participants with other forms of pleasure directly related to the auditory and visual.
There are also four micro-theatre sessions, exclusively created by director Alix Gentil, designed to provoke the audience's reaction and make them reflect from proximity and complicity. The four pieces Sex Mirror, Rutinaaa, Me Tastes Like Lights, and On the Tip of the Tongue will be featured during multiple sessions over the four days of the Salon.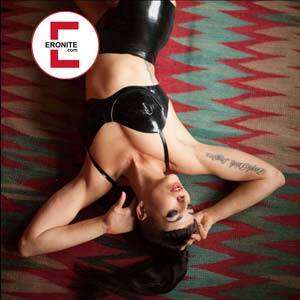 In this edition of the Barcelona Erotic Salon, 40 exhibitors from the fields of sexuality and eroticism, from erotic books, sex toys, cosmetics, clothing, lingerie, shoes or BDSM objects will present. Among them are exhibitors such as Fresas y Fresones, Follage, Marcial Ayala, Seductime, Trinidades Ibiza, Erotic y Sensual, Mónica Escoda, Secretissim, Suit Healthcare, El rincón de tus secretos, Kiss Love, Artesanía BDSM, Burlesque Erótica, Vibracions, Nando Barcelona, Erowood, Somos Peculiares, Oops Barcelona, Swingertours, Plug&Play International BV, Alicia Cabana, Sexitoys Ed EdKatze, Gente Libre, Miguel Sotoko Arte, Sexdivan, Mistral Distribuciones, Inco BDSM, Apasionada and the Interactive SexShop by DelicatessenX.
Tantrasex, erotic photography and extreme experiences
In addition to the classic swingers areas, which are gaining momentum this year, and the food truck courtyard, the salon will also feature a shibari area where viewers can discover everything behind this delicate Japanese art; an exhibition of erotic photographs; a tantric sex room with plenty of activities, an extreme zone where they can have extreme experiences, and a tattoo room.