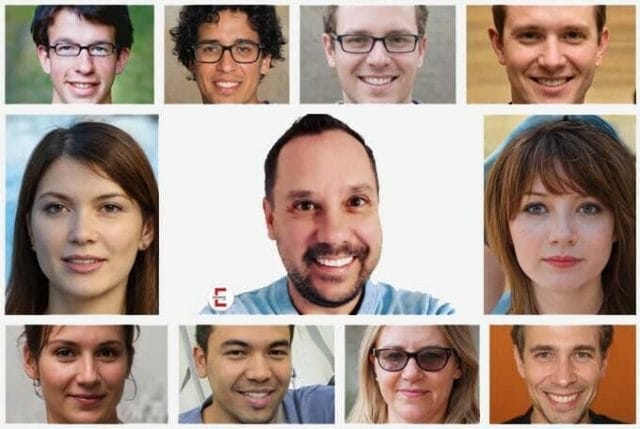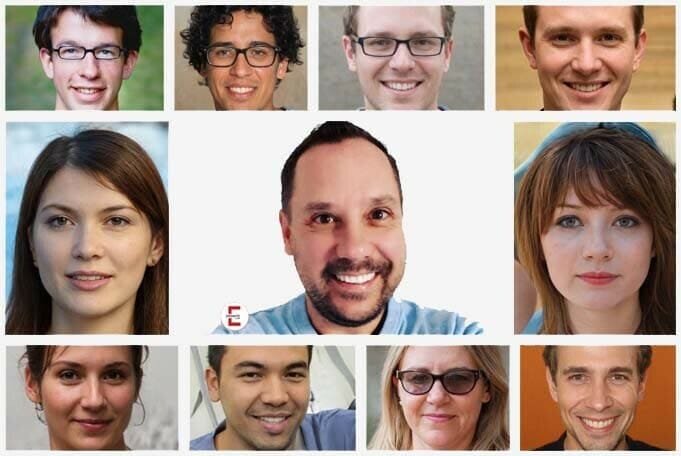 The team of editors and authors
One lives with his husband on a finca, one wants to start a breakfast service for schoolchildren and another is committed against the big game hunting of elephants. Eronite editors are diverse and far from simple-minded. And they all have one thing in common: our writers put their heart and soul into their articles, reports, contributions, product tests and interviews for the erotic magazine.
---
Eronite empfiehlt dir diese XXX Videos, Livecams & privaten Kontakte:
---
Previously just a team of avatars, the Eronite editorial team is now becoming more human. We introduce each editor to our readers with a photo and a short description of their field of work and their leisure activities:
Who actually writes the articles here?
Mario Meyer – Editor-in-Chief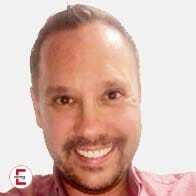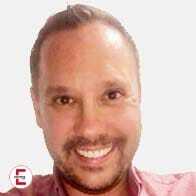 Sync and corrections by n17t01 since 2006 the former theater critic, born in 1976 in what was then the western part of the city of Berlin, loves to write exciting reports, interesting background reports and satirical texts for the erotic magazine Eronite for a living; since mid-2019 there has been the Erotic news in three languages, besides german also in english (www.eronite.uk) and in Spanish (www.eronite.es).
In addition, our editor-in-chief is responsible for all editors and freelancers or guest authors, the coordination of the extensive editorial plan, the creation of the topics of the different categories, the broad fetish and erotic lexicon as well as the optical appearance of our website. Last but not least, he is responsible for the final editing. He also looks after the magazine's advertisers together with his assistant.
When Mario is not sitting at his computer, providing our editors with assignments or spending free time with his family, he is pursuing his greatest hobby: diving. In the meantime, he has accumulated more than 180 dives, he started with this passion in 2010 on the Maldives in the Baa Atoll and is now SSI Master Diver.
Besides that he loves to cook and entertains his guests with the most delicious creations he can conjure up in the kitchen. His main focus here is on various fine ice cream variations and the finest desserts to feast on. Mario lives in one of the most beautiful places on earth and loves life in all its facets.
---
Julia Moreno – Editor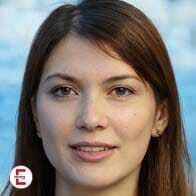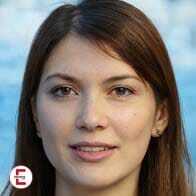 Already in the team since 2009 and therefore one of the longest serving editors of Eronite. Born in 1981 in Hagen, Westphalia, she quickly discovered her love for travelling and said goodbye to Germany at a young age. She speaks fluent Italian as well as German, as her father comes from San Gimignano in Tuscany, where she also grew up for the first six years after her birth, before going to school with her mother in Germany. However, she still has close ties to Bella Italia, and in particular she keeps her fingers crossed for the Squadra Azzurra, the Italian national team, at all their matches.
For the trilingual erotic magazine Julia writes the questions for the interviews with the stars and starlets of the porn and erotic industry and gets background information about the performers. In addition, she is mainly responsible for our sex toy test series and researches complex topics in cooperation with our graduate psychologist Dr. Dorothea Flogger.
In her free time our editor likes to dance Bachata and Kizomba, spends nights in Latin clubs and South American bars and has even won one or two smaller competitions. When she is not dancing, she takes care of her two cats "Luna" and "little aunt".
Julia is married to Patrick and has a grown daughter.
---
Benno von Sandhayn – Editor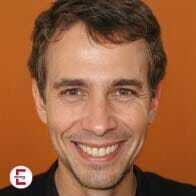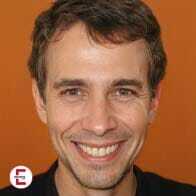 Multi-talented Benno has been with us since 2012, spares no effort and often sits in front of his MacBook far into the night to bring the latest gossip of the erotic industry "to (digital) paper".
His second passion besides writing is tanning. He doesn't want to be white as a lime, but his nature often puts a spoke in his wheel. So he lies down on the tanning bed and hopes that the artificial sun will at least put a little colour on his face and body. Opinions differ as to whether this is crowned with success. Also in the newsroom.
In his free time Benno likes to play soccer with his buddies and is quite a sporty guy in general. Since he doesn't have a girlfriend at the moment, he has enough time for his extensive hobbies. So he likes to wander through Wallachia for days on end, but is constantly on the lookout for a power socket to charge his laptop. Because it always has to be there. His experiments with mobile solar power have not really satisfied him so far.
Benno is an editor of the Eronite with heart and soul. He never shies away from a subject and would never turn down an assignment. Even if it meant sitting up all night at his computer. Benno's manner is refreshing and his colleagues hold the workhorse, born in Aachen in 1968, in high regard. If he hadn't become a journalist, he probably would have invented this profession, because he simply can't live without writing. He doesn't want to.
Benno is single and has no children.
---
Dr. Dorothea Flogger – Editor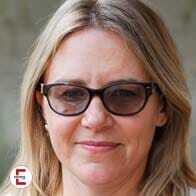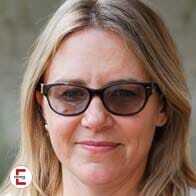 Since 2011, the doctor of psychology(University of Vienna), as a practicing sexologist and journalist, has been answering readers' questions on the topics of BDSM & fetish and, last but not least, sex & eroticism as a kind of "Doctor Sommer" and providing practical tips and tricks on human love life.
Together with her children, Dorothea volunteers at the food bank for the homeless and socially disadvantaged families and serves food there once a week. She wants to raise her children to be responsible people who not only see themselves, but also give and help others. She is planning a breakfast service that will provide fresh fruit once a day at school for students whose parents don't have enough money for healthy food.
The editor herself reads a lot and with pleasure, but here she prefers non-fiction or documentaries about the human psyche – she simply loves her job too much. Her family does not own a television. Instead, Dorothea, who was born in Frankfurt in 1958, prefers to go to her own horse farm with her loved ones and look after the animals there. Her husband runs a large veterinary clinic as a veterinarian and helps his wife on the estate as much as he can.
Dorothea is married to Bernd and has four children.
---
Carlos Gálvez Otoño – Editor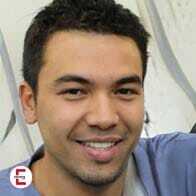 Carlos joined the team in 2015 and has since enriched the editorial team with his southern charm, if not wrapping them around his finger. Especially the ladies are at his feet and admire his joie de vivre. At Eronite he is responsible for the topics porn casting and eroticism or sexuality in general.
In typical Spanish fashion, Carlos, who was born near San Sebastian in 1980, is usually the last to arrive at editorial meetings – if he is on time at all! But his fun-loving, fun-loving mood makes up for all that when he enters the conference room for his monthly meeting with his disarming smile.
By the way, the editor Carlos calls himself a "token faggot" or "gay Spaniard". Anyway, he is very offensive about his homosexuality. Some like it, some don't. In any case, his colleagues appreciate his open, honest manner and like his special sense of humour, with which he often makes the editorial team laugh until the beams bend.
Carlos lives with his husband Ángel-Luis on a finca in Spain.
---
Jens Haberlein – Editor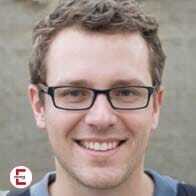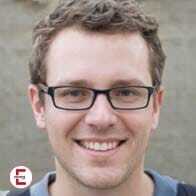 In the meantime, the little nerd has completed his studies in literature and is now considering whether to do a doctorate, because he would love to have a doctorate. To do this, however, he needs to find a doctoral supervisor, and that's not proving to be all that easy at the moment, as he's quite well tied up with Eronite in terms of time – and has been since 2016 already.
His extraordinary thought processes enrich the team immensely and while our editor reads the source code of eronite.com, he always comes up with new ideas on what could be improved. Search Engine Optimization (SEO) is more or less his hobby and we are glad that he is with us.
When he gets off work, he likes to ride his bike or play games on his Playstation until well into the night. Discotheques are not really his thing, he prefers to meet his buddies at home for a beer. You can do that.
Jens is already divorced despite his young age, but has no children. He doesn't want to.
---
Daniel Kemper – Editorial office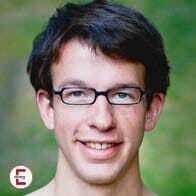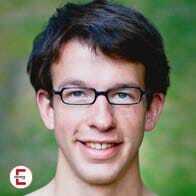 Born in Upper Bavaria in 1987 (in the skier's paradise of Garmisch-Partenkirchen), Daniel Kemper has only enriched the Eronite team since 2021. He surprises with the choice of his course of study: Catholic theology at the LMU in Munich. However, he has already finished his studies and completed a traineeship at Bayrischer Rundfunk.
He is the founder of the male diary at Eronite and tells there his erotic experiences. Along the way, he gives our readers tips for a better sex life and reveals the best tricks of a Bavarian womanizer. In the beginning he was shy, but he quickly got rid of this characteristic and his success with women seems to prove him right.
Our editor Daniel is what is commonly referred to as a real jock: he runs marathons, plays badminton in an amateur team and has a brown belt in judo.
Daniel enjoys his life as a single man and doesn't want to change anything at the moment.
---
Laura Buschmann – Freelancer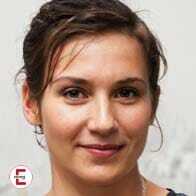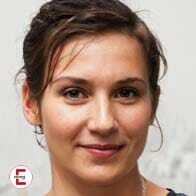 Laura was born in Wuppertal in 1985 and trained as a music journalist in Cologne. Afterwards she was responsible for the feature section of a local newspaper before she was hired for a well-known rock'n'roll magazine. The music business still doesn't let her go completely, but our freelancer finally found her fulfillment in the erotic industry. She still enjoys attending rock concerts in her spare time – anywhere in the world, as long as her budget allows.
In 2017, she wanted to make a career change and left the music scene behind. Since then she has been writing her stirring reports for Eronite, dedicating herself to a wide range of topics and not shying away from any fetish, no matter how bizarre. She is a true multi-talent and often delights her colleagues with her wit and charm. When she is present, there is always a good mood and together with the Spanish editor Carlos Gálvez Otoño, she is the moody one with us.
Laura also loves inline skating, preferably for hours up and down the banks of the Rhine. She can relax wonderfully and enjoy the proximity to the water.
Laura is married to André, children are not planned yet.
---
Valérie Francès-Pecker – Freelancer
What about when the father is a diplomat in the service of the Federal Republic of Germany and the mother is a French government employee? You just do something completely different, advance to the "esoteric aunt" at Eronite and write since 2017 there love and sex horoscopes for men and ladies!
She was born in 1991 in Guinea, West Africa, where her parents met and fell in love. She still lives there with her family and is involved in an NGO (non-governmental organisation) against the big game hunting of elephants. Generally animals are very close to her heart, privately she has given a home to a Doberman on a large farm. In her spare time, the hobby pilot flies her own Cessna, which our freelancer was given by her parents for her 30th birthday.
Her boyfriend is a cameraman and together they document from the plane the hunters' crimes against the country's endangered elephants. In Guinea, however, also warthogs, brush-eared pigs and aardvarks, Kaffir buffaloes, the Klippschliefer reminding of a guinea pig, Mozambique-hares and white-bellied pangolins live. Among the antelope species there are hartebeests, lesser bucks and yellow-backed duikers. Among the predators there are wild cats, servals, leopards as well as the civet cat and the spotted hyena.
Furthermore, one finds Pardelroller in the west of the country and zebra-mongoose in the north. Among the monkey species of Guinea you can find chimpanzees, Guinea baboons, green monkeys or Senegal galegos. In the sea off Guinea live African manatees (sea cows) as well as a number of different whale species, such as porpoises or the humpback whale. Also various shark species cavort in the country in West Africa. (Source: goruma.com).
Valérie lives with her child, boyfriend Nick and her Doberman "Zoran".
---
Stephan Gubenbauer – Freelancer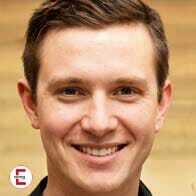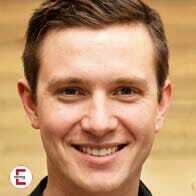 Now the beard is off: only a short time ago the "Don Quichotte of the erotic industry" distinguished himself by his extravagant beard, but old braids have to be cut off sometimes! He also lost his youthful appearance in the meantime.
Since 2018, the young man from Saarland, born in 1998 in Merzig, writes for Eronite News around the topics of porn casting, general eroticism, seduction of women and actress acquisition. As a freelancer, he enjoys a great deal of freedom here and is often happy to contribute his talent, ideas and wit to editorial meetings. His employees appreciate his almost inexhaustible fund of ideas. But it almost didn't happen at all, because his parents urged him to study something "sensible" at university and not to seek his fortune in the "wicked erotic scene". But he preferred to accomplish something porny and voilá – here he is!
Stephan likes to spend his free time on the water, he is passionate about sailing and has found the perfect partner for this in his fiancée (after all, youth champion in mixed offshore under coach Tim Körger). He also enjoys indulging in the game of tennis.
Stephan is engaged to Bianca and is looking forward to his upcoming wedding.
---
Faizel Ahman – Guest Author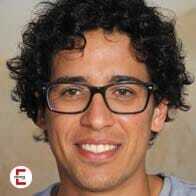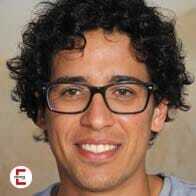 Faizel first came to France with his parents from Batna (Algeria) as an 8-year-old boy, but finally moved to Germany in his teens. The young Algerian learned the German language at virtually the speed of light and discovered his passion for writing.
Since 2019, he has been maltreating his keyboard as a guest writer for the Eronite. His speciality is the German erotic and amateur scene, in which he now knows more than he does in his own apartment. His reports are not written from "hearsay", but well-founded and very well researched, because he himself is heavily involved in the scene, in the past even as an amateur at Mydirtyhobby and visit-x. He knows what he is talking about and what he is writing about when it comes to the "nitty gritty" and intensive research.
He hardly knows free time, because he wants to earn a lot of money and make a better life possible for his family in Algeria. To this end, he sends a chunk of his well-earned euros to the North African state every month. Faizel, by the way, professes the Christian faith and supports a charitable organization in his place of residence.
Faizel lives with his girlfriend Jamina, but has no children yet.
---
Jasmin Berger – Editorial Assistant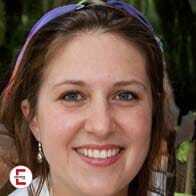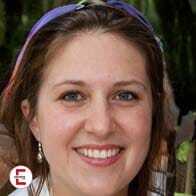 She is also part of the team, but does not write: Jasmin Berger, our assistant. She is responsible for the classic office work, the typical "back office". Correspondence by post and email with partners, customers or suppliers is just as much a part of the job as answering letters to the editor and applications (for the editorial office or for casting).
Likewise, she has been the contact person for our product testers and the sales or marketing departments of Sextoys since 2014. She also has an open ear for guest authors and those who would like to become one.
In her free time, Jasmin, who was born in 1979 in Sankt Augustin (Rhein-Sieg district, North Rhine-Westphalia), likes to go on excursions in the countryside with friends and – like almost all women – she loves to go shopping. On the side, time permitting, she plays tennis with her colleague Stephan Gubenbauer. Most of all on sand, where Jasmin can really let off steam and leave her often exhausting everyday life behind her.
Jasmin Berger is a single mother of a young son.
---
Miss Trix – guest author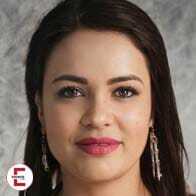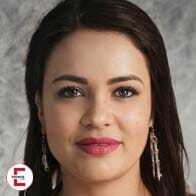 Miss Trix coined the term female domination, femdom, while not new, she has her own unique approach to her profession, to her passion. With not only a lot of passion, but also a good dose of humor, she has successfully treated many of her slaves even during serious sessions.
The real dominatrix Miss Trix has strengthened our team in March 2022. The lady works full-time as a Dominatrix in her own studio, but writes down her funniest and most bizarre experiences as a mistress for our erotic and fetish magazine as a guest author on the side. Since discretion and secrecy are very important in her profession, she does not name names, but this does not detract from the funniness of her reports.
In her non-slave time, Miss Trix likes to relax at the local spa or the public pool, where she still swims as a former competitive athlete. She hardly has time for more hobbies, as she conscientiously prepares especially the sessions with her (numerous) regular customers.
Miss Trix does not want to give any information about her family life situation due to her main job as a dominatrix, which we of course respect.
---
Marco Dorada – guest author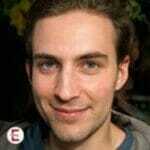 Marco Dorada writes as a "permanent" freelancer (freelancer) since May 2022 in the team of Eronite the esoteric relationship guide for couples, singles and seekers who want to deal with their spiritual sexuality without losing their inner center.
The propagandist of "Enlightened Love" with the help of snake cucumbers from permaculture cultivation knows how to captivate his readership with interesting contributions. He supports a terraforming project in Andalusia, where the vegan, born in Madrid in 1988 to Austrian parents, also lives in a shared apartment on an agricultural farm where he actively supports floral growing stations.
In his free time Marco likes to play the guitar (but doesn't give concerts, as he is still a beginner) and play mystical role-playing games with his friends, immersing himself in the world of fantasy, which is the best way to switch off from everyday life.
---