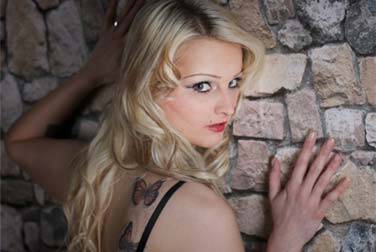 Mia Bitch's birthday ♬♩
Blonde hair and beautiful natural breasts
On November 4 celebrates
Mia Bitch
birthday! From the whole Team of the Eronite the very best congratulations and all the best to your day of honour, dear Mia Bitch ♡
---
Eronite empfiehlt dir
Das Dating 3.0 – Die Zukunft des Dating

Eronite empfiehlt dir
Dating 3.0 – Die Zukunft des Dating

Eronite empfiehlt dir
Das Dating 3.0 – Die Zukunft des Dating

---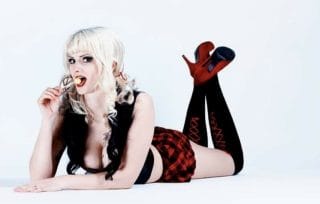 Mia Bitch – the bisexual bitch from next door. When the wind blows the curtain to the side, you can watch it through the open window. Watch her making love to her partner as they orally pamper each other. How they caress each other and the hard cock widens her tight and wet pussy until she screams with pleasure. She loves it when a man's hard butt lies between her luscious breasts and Mia Bitch can lick the glans with her tongue. If he then licks her properly in the 69 position, the blonde can be fucked hard afterwards. If you want to squirt your load into her mouth, do it gladly, because Mia Bitch is into face insemination and yes even Bukkake!
♬♩ Happy birthday, Mia Bitch, happy birthday to you…
Do you just want to be the guy who jerks off to Mia Bitch 's porn and amateur clips or do you stand your man in front of the camera too? Mia Bitch has wished herself something for her birthday: a stable guy, who is going to give her a good going-over before the cam, until her hearing and seeing is gone. Do you dare?
For five years now Mia Bitch has been shooting hot amateur porn and putting it on the Internet. Not alone, of course, but with a man or woman. Therefore she is always looking for users who want to shoot with her. Why don't you just apply for a job with the cum- and dick-hot blonde! Maybe you can even shoot with her in Spain, because that's where Mia Bitch would love to live. She needs a lot of sex in general, not only in front of the camera. If you are sweet and nice, have a well-groomed character and know how to satisfy a woman, then you have almost won at Mia Bitch. At the latest every 23 hours she has to be fucked every 23 hours to be happy. What man wouldn't want to do that?
The Mia Bitch birthday today – all the best!
Only with sex toys can Mia Bitch not do so much, it just doesn't excite her when she has a toy between her legs. She swears by real, veiny men's cocks, which give her a hard time and push her from one climax to the next. Yeah, if anyone's horny all the time, it's probably Mia Bitch, the little bitch. Fucking is even more understated as a description for the girl with the long, blonde hair.
More porn pictures and sex videos of the sexy blonde is here: Mia Bitch