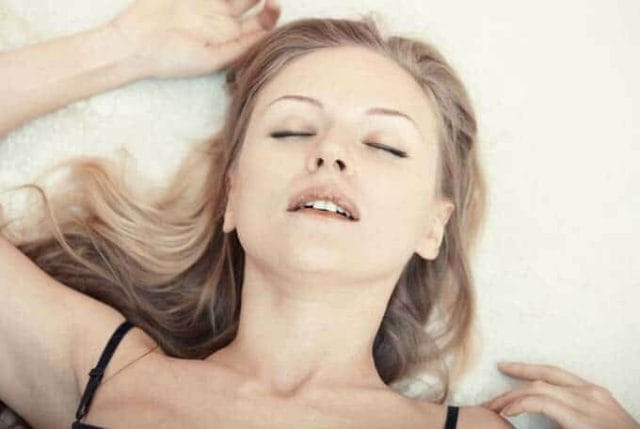 Vaginal orgasm – the peak of sex?
In several studies, sex researchers from Germany and Italy dealt with the topics of vaginal orgasm and women's climax. The result of the studies is surprising and will disappoint many men.
---
Eronite empfiehlt dir diese XXX Videos, Livecams & privaten Kontakte:
---
What's behind all this?
Vaginal orgasm was a lie and a woman's climax was achieved in other ways.
Whether the results of the study are really true is not one hundred percent certain. Many women self-report that a vaginal orgasm has helped them climax on a regular basis. By the way, vaginal orgasm means being brought to climax by your partner during sex with your best piece.
The researchers say that this impression would be deceptive. Rather, a woman's climax would be achieved by rubbing her clitoris. The clitoris isn't called the tickler or pleasure button for nothing. Her hood corresponds to the glans of the penis and equally receptive to kisses, gentle stroking or licking. Sooner or later, this triggers an orgasm.
How has women's sexuality changed over time?
This topic also occupied the researchers at the University Medical Center Hamburg-Eppendorf. They conducted a large study of more than 10,000 female college students that lasted several years. The results are encouraging and reveal a trend that is set to continue.
Today's women are much more experimental and open-minded than they were a generation ago. At that time, for example, masturbation was still a taboo subject for women and the only true one was a vaginal orgasm during sex. Today, many women honestly admit to satisfying themselves at least occasionally. Whereas 20 years ago only 11 percent had a vibrator, today 38 percent do, more than one in three women.
What about fidelity?
Better than most would guess. Women today may be much more experimental than their mothers or even grandmothers, but at the same time they are more faithful. A similar study in 1981 indicated that 34 percent of participating women had cheated at least once at that time.
In the current study, that percentage dropped to just 4 percent. Indirectly, it reflects well on the men. The result shows that most of them get along well with their partner and they support sexual experimentation. The increasing sales of sex toys seem to confirm this.