Watching porn as a visual aid right or wrong?
Even in the early days of the Internet, there were many websites with pornographic or erotic content. Their number has steadily increased since then. Recently, porn sites have experienced a real boom. Watching porn as a visual aid has never been so easy. The media even talk about the fact that about 5 percent of men are said to suffer from porn addiction.
---
Eronite empfiehlt dir
Das Dating 3.0 – Die Zukunft des Dating

Eronite empfiehlt dir
Dating 3.0 – Die Zukunft des Dating

Eronite empfiehlt dir
Das Dating 3.0 – Die Zukunft des Dating

---
The two sides of pornography
The topic has always been controversial. There are experts who say that porn plays a positive role as a visual aid. Still others claim that porn is addictive. According to unsubstantiated data, about 5 percent of all men suffer from porn compulsion. With this, they want to express that they compulsively watch porn, even though it harms them.
Why do people watch porn?
Surveys on porn as a visual aid show that more than 40 percent of men, but only 15 percent of women, regularly watch porn. However, it may be doubted that the figures are correct. For women, watching porn is still considered a taboo subject.
Many are ashamed of this and do not admit that they use porn as a visual aid. In reality, the number of female users of porn is probably much higher. The main reasons for consuming porn are:
Living out your own desire
Porn as a visual aid for masturbation
Satisfaction of sexual fantasies
sexual curiosity
no sex partner available
Of course, porn is also watched so often because it is readily available. While surfing the web in a normal way, you will always come across pornographic websites, even if you are not looking for them. You have to apply special filters for the protection of children and minors to block such content.
The positive side of porn as a visual aid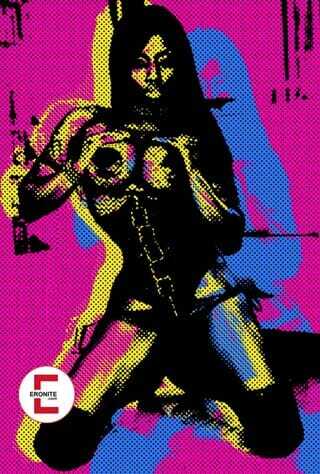 On the whole, it is good that sexuality is dealt with more openly today than in the past. This reduces unwanted pregnancies and the spread of STDs. In terms of erotic websites, this positive attitude means that porn serves as a visual aid. They show how certain positions and practices work technically and how to behave in certain situations.
First of all, porn is a good source to satisfy your own lust. Porn is the best visual aid for this. On the big porn websites like Youporn, Pornhub or XHamster you can choose clips according to your taste and masturbate to them. No matter what inclination you have, there you will find films that match those inclinations. At a young age, there are quite a few people who feel the need for sex several times a day. In most cases, a partner in real life could not fulfill this.
On the other hand, the option of using porn as a visual aid for masturbation is an option that you can live with and that usually does not pose a threat to the relationship. Alternatively, there would still be the option to live out the sex drive and sexual fantasies by cheating or visiting whores. This is much more dangerous to a relationship (and expensive) than using porn as a visual aid to masturbation.
Many open-minded couples are also inspired by porn. They use the hot clips to improve their own sex life.
It has been proven that boredom and routine are the biggest enemies of a relationship. When sex life becomes stagnant and dull, many men and women seek satisfaction outside the partnership. There can be a new position, the inclusion of BDSM elements or erotic clothing such as fishnet stockings and high heels and the like (as it is used in many porn) for the necessary variety and a horny kick.
The negative side of porn as a visual aid
The use of porn as a visual aid can also have negative aspects. These consist primarily in the fact that porn presents a distorted image of reality. Female porn stars are shown as horny hookers who know neither taboos nor inhibitions and are ready for all sexual adventures, from playing with caviar and golden shower to double anal and gangbangs.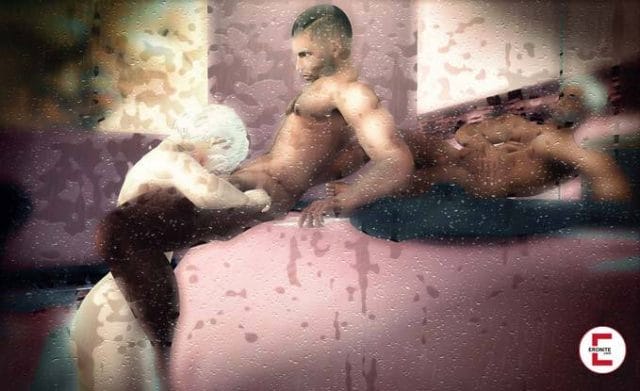 It is similar for men. If they often use porn as a visual aid, they will see that the male porn actors are very well-hung and ready for action at any time. You can have sex with one woman for 30 minutes or even longer without any effort, or have sex with several women at the same time, fucking them all to orgasm.
Men and women forget that porn actors are carefully selected people who have special qualities that make them suitable as porn performers. When it comes to sex in everyday life, only a few people meet these requirements. That would be like an untrained person taking a top athlete as a role model and then being disappointed when they couldn't perform the same as their role model.
What about porn addiction?
Experts doubt that such a thing even exists. As a rule, it is neither harmful nor unusual to use porn as a visual aid for masturbating or improving one's sex life.
In any case, pornography addiction is not cataloged as a non-substance addiction disorder (such as gambling addiction or shopping addiction). If porn is consumed in excess as a visual aid, it can at most be considered a compulsive sexual behavior.
How can you tell if you are addicted to porn?
You can tell that a behavior is compulsive by the fact that you can't let go of it, even though it's harmful. If porn is used as a visual aid for masturbation, it can have serious consequences for the individual. The relationship suffers and can break down as a result.
Many women feel humiliated and degraded to a sex object when their partner constantly uses porn as a visual aid for masturbation and prefers masturbation to sex with his girlfriend or wife. Some women also can't handle the fact that their partner requires them to dress and act like hookers.
If porn is viewed as a visual aid during work, in extreme cases it can even mean the loss of one's job.
What can you do?
The first step in overcoming compulsive behavior is for the person to admit to himself that his behavior is wrong and is harming him and his social environment. Once this step is taken, the next step follows: the abandonment of porn as a visual aid. As with any addiction, it does no good to reduce consumption. The most effective remedy is total abstinence.
Also read: Three months of porn abstinence and 90 days without masturbating
Especially in this particular case of dependence on porn as a visual aid to live out one's sexuality, the partner plays an important role. Instead of blaming or even publicly embarrassing her husband or boyfriend, she should support him and show understanding.
Often, increased consumption of porn comes from the fact that couples no longer live together, but side by side. As a therapeutic measure, both should do more together again and, for example, go out together. A vacation together is also good for relieving stress and improving the relationship.
In addition, there are other means. There are already many self-help groups on the subject of porn or sex addiction, in which those affected exchange information and give others tips on how to overcome the problems. If such a support group does not exist where you live, there are forums on the Internet where you can meet and chat virtually.
Porn as a visual aid to masturbation or to spice up marital sex life is consumed by millions of people every day. There is nothing wrong with this, because they have predominantly positive effects. In some cases, however, using porn as a visual aid can lead to compulsive sexual behavior. However, with a lot of willpower and help from your partner, you can beat the addiction.