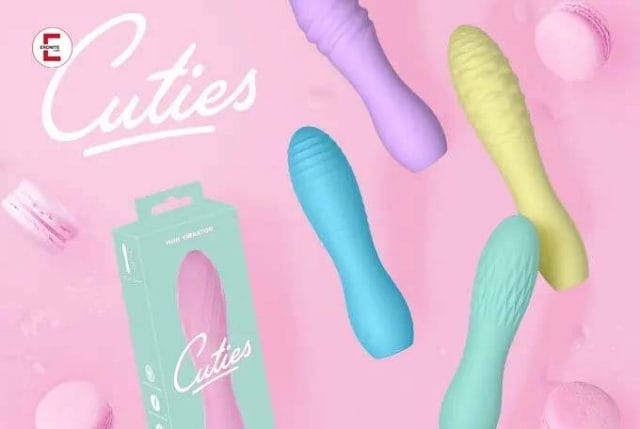 These cuties are really cute
Five new cuties are now available from ORION. The now 3rd generation of these elegant, pastel-colored mini vibrators is, like its predecessors, handy small and light as a feather, and has a soft surface with different stimulation and groove structures.
---
Eronite empfiehlt dir diese XXX Videos, Livecams & privaten Kontakte:
---
Optimal for women who have never had Toys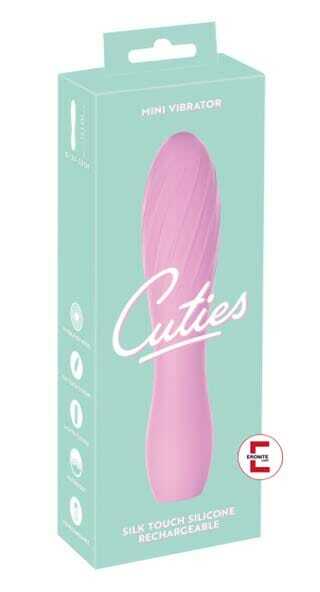 The sugary sweet mini vibrators made of silicone are the ideal entry-level vibrators and perfect as a discreet lovetoy for the handbag or under the pillow. And the elegant design and soft pastel tones make women's hearts beat faster. So are their powerful motors, because the 10 vibration modes intensively pamper sensitive areas of the body – even in the shower or bathtub, because the lusty minis called Cuties are waterproof. Rechargeable are with enclosed USB cable.
Third generation Cuties mini vibrator
Extremely powerful deep vibration in 10 modes
Flexible, with grooved tip
Silicone with soft touch texture
Total length 14.1 cm,
Diameter 2 – 3 cm
Weight 95 g
Waterproof
Rechargeable – incl. USB cable
All cuties are available in very softly laid out, pastel-colored packaging with multilingual item descriptions. For the sake of the environment, plastic has been completely eliminated from the packaging, even the trays are made of cardboard.
The cuties are available for 39.95 euros. Source of supply: orion.de
Perfect for the trouser pocket or handbag
Women who have never used a vibrator before will enjoy this entry-level model. Cuties are much smaller than the often monstrous dildos or vibrators and therefore perfectly suitable not only to be kept in the ladies handbag protected from prying eyes, but also to give a first feeling of a sex toy when inserted into the vagina.
Read also: Kunyaza – The unknown tapping technique for multiple orgasms
Bigger is of course always possible afterwards, it doesn't have to be a massive Mighty Mike with its 23 centimeters length and the 5 cm circumference immediately at the beginning of the sextoy experience. Here, a mini vibrator from the Cuties series does exactly what it's supposed to: give its user pleasure and joy.