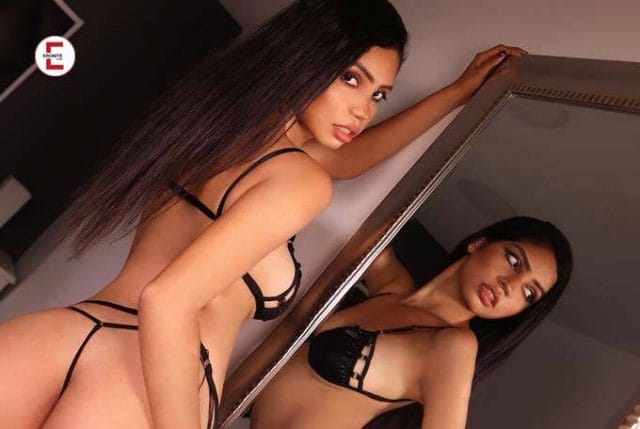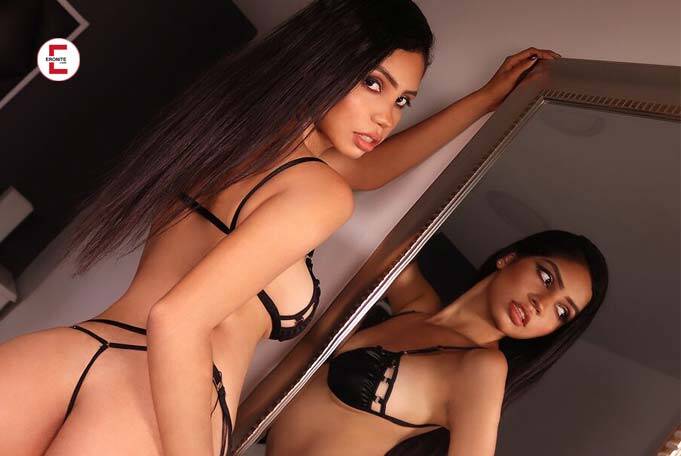 Sex with a Latina has always been on my list
What a sonorous name: Scarlett Fernanda Gutierrez Delgado. She has been our Colombian maid for two years. Scarlett Fernanda is actually from Medellín, is now in her early 20s and has left her home country because she could not find work there, but has to help feed her family in Colombia. The South American looks exactly as one imagines a fiery exotic: long, almost black hair, golden brown skin, full lips, an expansive butt (or rather inviting) and in addition a bust that has certainly driven many men crazy.
---
Eronite empfiehlt dir diese XXX Videos, Livecams & privaten Kontakte:
---
Colombian maid delighted my wife and me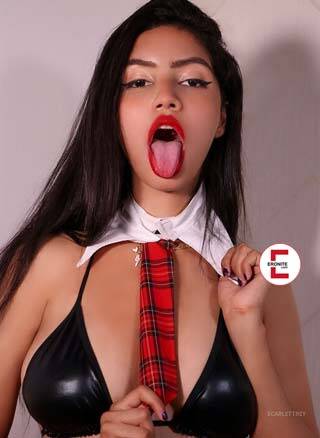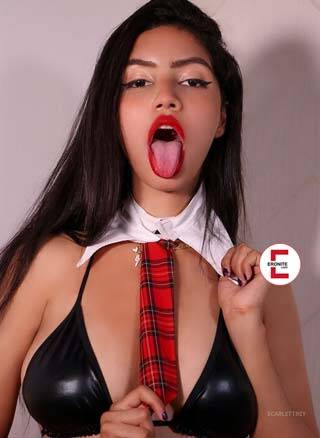 And for a few weeks now I have an affair with the pretty Latina. I would like to tell you how it came about: My wife and I have been married for a long time, in bed only the standard program runs – if at all. She loves missionary position in bed. I hate that because I want to experience more than that. At the beginning of our relationship she also let me inject into her mouth while blowing, meanwhile I get a blowjob from her only once in a blue moon. In any case, too little for a mature man in his prime.
Two years ago we were looking for domestic help and found our Colombian maid, who appealed to both of us right away and also did the trial work well without any complaints. We offered her a salary in line with the industry and free room and board. The Colombian maid moved in with us without further ado, got the guest room on the lower floor, which she has occupied ever since. Not large, but at least equipped with underfloor heating, air conditioning and a TV.
And next door, her bathroom. Sometimes I see her, Scarlett scurrying into her room in her robe. The cut is so tight that I can catch a glimpse of her long, tanned legs every time. This has led me to many a fantasy with subsequent orgasm.
She lived with us, but men were taboo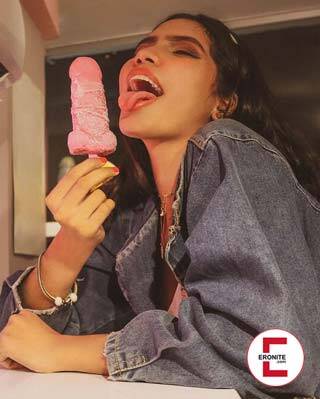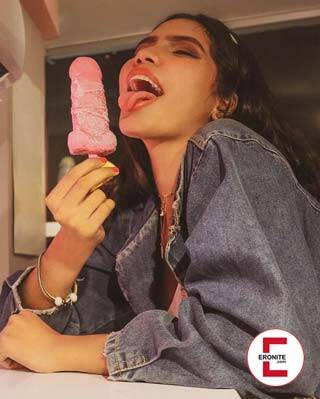 By the way, she is not allowed to have men over, we made that clear to her right from the start. But she doesn't attach any importance to that either, as she revealed to us at the time. For a long time I thought she was a lesbian or maybe even asexual. One day, however, I was to be proven wrong. My wife and I were often away from each other on business trips, so I was alone once or twice with Scarlett Fernanda, our Colombian maid. However, there were no sexual advances from either of us. Until that Tuesday night.
Read also: The wet blowjob in the locker room of a busty Venezuelan woman
Comfortably I sat in the living room and pulled me a porn pure. I did that more often when my wife was traveling. Scarlett Fernanda had gone to bed early and so I wanted to end the evening with a sex movie. On the screen, a fiery Latina was doing it with a European man. She had big breasts and a mouth with lips like those created by God for blowing. She slipped her soft fuck cavity over the performer's hard, huge strap and gave him a blowjob in a class of its own.
That's when I first had thoughts of Scarlett, our Colombian maid. I imagined how it would be if I were the man in the movie fucking the Latina with the full lips and big tits. The porn actress in the film now presented her backside to the man. She stretched her ass up so far that he could easily fuck her pussy. With loud smacking of the dripping wet cunt he pushed his big hard cock deep into her again and again.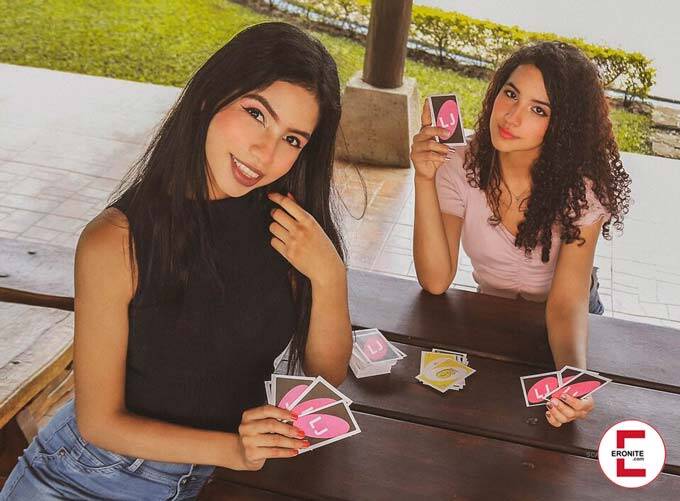 She gasped and moaned – as is often the case in porn. But I bought the desire from her. She rolled her eyes and now pressed her pelvis against his. As only South Americans can do, she let her hips gyrate and that turned him on visibly, because he fucked the porn star harder and harder now.
Suddenly I felt like the man in the porno
I had long since pulled down my pants and jerked my cock with all my might. My piston was in my hand and with the up-and-down movements I imagined how it would be our Colombian maid Scarlett, who would now give pleasure to my twitching giver of pleasure with her mouth. I closed my eyes with pleasure and continued to masturbate extensively, while the clapping of the buttocks and the moaning of the porn actress could be heard from the TV.
Read also: Pretty hot – The first time sex with a hot-blooded Latina
I was so engrossed in masturbating that I didn't hear someone come up the stairs and go into the kitchen. It was Scarlett who went to get something to drink. With a glass she now stood in the doorway and watched me. Every now and then she pulled on a straw with pleasure and rubbed her clit with one hand, which had already disappeared into her pajama pants. I had not noticed Scarlett at first. Who knows how long she had been standing there looking at me.
It was only when I opened my eyes that I was startled to see her leaning against the doorframe. After she, too, looked startled, she smiled at me and approached me, placing her glass on the table. She put her index finger to my lips and gestured me not to say anything now. Instead, Scarlett knelt in front of the sofa and said, "Let me do it, Daddy." It was the first time our Colombian maid had ever called me that. And already she had my boner in her hand and was jerking me off while licking her lips seductively.
She was pretty as a picture to fall in love with, this young Latina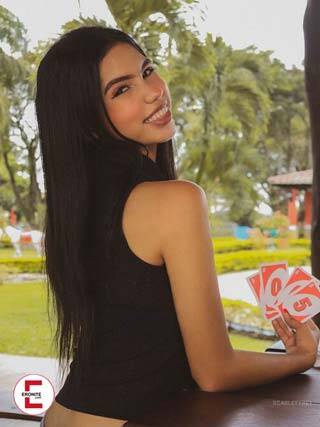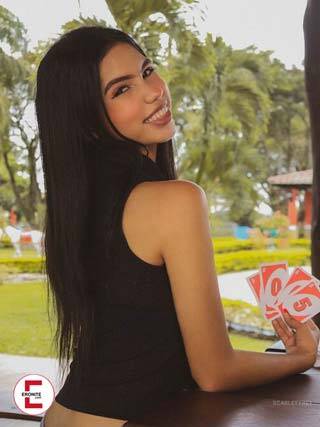 We looked deep into each other's eyes. She looked so enchanting, so pure, so young. At that moment I forgot about my wife and thought only about fucking this beautiful Latina. Scarlett now took my hard boner in her mouth. I was in seventh heaven. She sucked like a fuck devil and let her tongue circle around my glans. "I want you," she breathed into my ear. "From day one." Wow, I didn't expect that.
Now she stood up, took off her pajama pants and sat on me. With one hand she pulled her labia apart and let my spear slowly slide into her sanctuary. We united with a tight embrace when I was completely inside her. Her naked breasts she pressed in my face, I sucked and nibbled on her stiffened nipples while she rode me and let her pelvis gyrate again and again.
Also read: This is why so many guys go for pretty Latinas with big tits
"Te amo, cariño," our Colombian maid whispered in my ear. I love you, darling. "Eres mio." You are mine. My wife was mentally miles away, I had fallen for this young girl. It was the hottest ride of my life. European women just can't keep up with the lascivious movements of the Latinas! In between, she reared up, shaken by a huge orgasm, but did not stop riding me. She paused only briefly, but remained in the riding position. Then it continued at an unabated pace, I was about to pour myself into her. She noticed from my quickening breathing that she should slow down a bit.
She let go of me and knelt in front of me again, squeezing her delicious tits tightly and letting my cock slide between her breasts. Was that a horny titty fuck! Again and again she grabbed my glans and played around it with her tongue while her lips tried to suck my hard dick deeper.
She did exactly what my wife refused me to do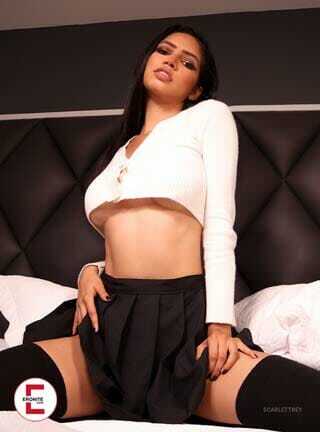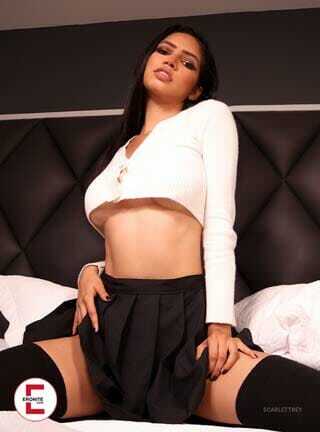 I felt my sperm literally boiling in my testicles. Our Colombian maid had done a great job with her tender-soft lips and her warm mouth. More and more wildly she fucked me with her magnificent big tits. She looked at me seductively with her dark brown eyes, smiled at me and then let my hard cock disappear again in her throat. A really good blowjob that the sweet Latina gave me there. Again and again she breathed kisses on my glans, played around my frenulum, pressed her tongue into the little hole at the tip of the penis and sucked the air from her mouth into a vacuum. I had the feeling that my balls were about to burst.
"Squirt in my face, Daddy," she said bluntly. I couldn't let them tell me that twice. I now took my cock in my own hand, performed three, four more jerk-off movements and directed my dome directly onto her face. She opened her mouth and stuck out her tongue cheekily.
With full force I injected my sperm directly into her mouth and in several spurts the testicle milk slapped directly into her sweet face. The sack cream dripped onto her tits, where I rubbed it with my cock.
Again she squeezed her breasts and the Colombian maid embedded my still semi-stiff penis in them. What a feeling of boundless bliss!
Read also: Crazy – Sexual tension with a Latina only by silence
She still licked my shaft clean and then disappeared with her glass of water back into her room. I lay there for quite a while just enjoying the moment.
My wife does not know about our secret affair
Since then, our Colombian maid and I have been having an affair, though my wife knows nothing about it. It doesn't have to. Since then, things have been better with her in bed.
Only when she is away in the evening, our Colombian maid scurries to me and has my cock in her mouth or pussy in no time. Blowjobs she loves and so do I. We both can't get enough of that. And next I want to deflower her anally, I have firmly resolved to do that. But this in another sex story.