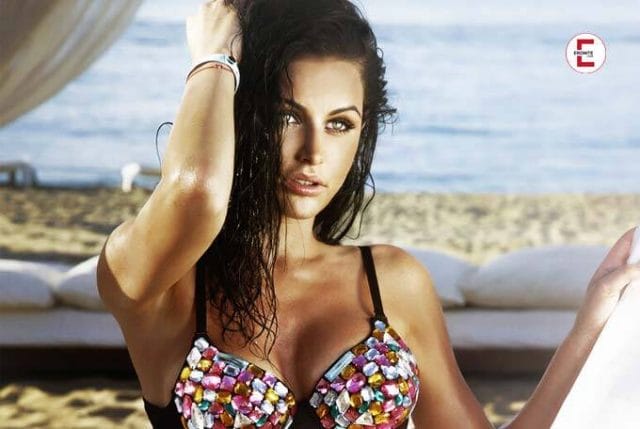 Sex in the outback – we fucked like kangaroos
With a scholarship from the Ranke Heinemann Institute, I spent a year down under in the Australian outback, and spent one semester abroad doing my master's (I already had my bachelor's). This is a great sponsorship opportunity for a young woman like me whose parents just don't have the financial means to send me to an international university. So I applied for one of over 1,000 scholarships and hoped for my luck with the Australian-New Zealand University Association. I had already seen many films about studying Down Under and was interested in the country and its people, not just the erotic experiences as a student abroad.
---
Eronite empfiehlt dir
Das Dating 3.0 – Die Zukunft des Dating

Eronite empfiehlt dir
Dating 3.0 – Die Zukunft des Dating

Eronite empfiehlt dir
Das Dating 3.0 – Die Zukunft des Dating

---
Erotic experiences of a student abroad
I have always been passionate about the idea of helping people fight obesity, and so my choice of degree program was made accordingly: Ecotrophology. Later I still wanted to do a doctorate; I already know the title of my doctoral thesis: "The difference of the controlled process of food intake and exercise to the ecotropholgic aspect of the unaccompanied sole diet". But that's only in passing, mainly it should be about a completely different topic, namely my erotic experiences as a student abroad.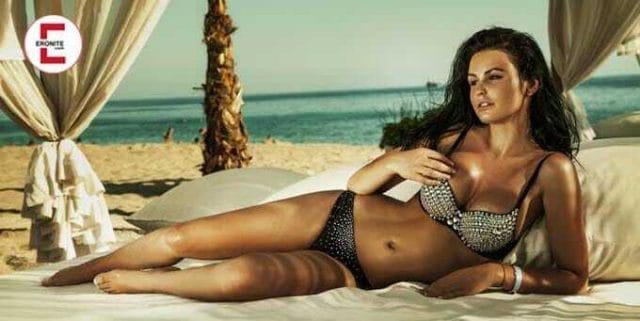 Why I have so much passion for this topic? I had a few too many pounds during my adolescence. Some guys at my school did compliment me on my ample cleavage and womanly curves, but I made it my goal to look really good. I thought that maybe I could inspire my crush, who had always left me on the left. No sooner said than done, I changed my diet and started exercising regularly.
A crisp C cup has remained with me even after losing weight. My girlfriends always say that they envy my hourglass figure and my six-pack. Well, even my crush finally couldn't look away anymore and fell for my newfound sex appeal. To this day, it helps me make a sexy first impression, which has also helped me in my erotic adventures Down Under.
Casual casual attitude to life of the young travelers
When I arrived in Adelaide, a city about an eight-hour drive from Melbourne, I spent my first two Australian weeks in a hostel. There I met a colorful bunch of young travelers. They came from all corners of the world and all had the same goal: to experience something and enjoy life to the fullest!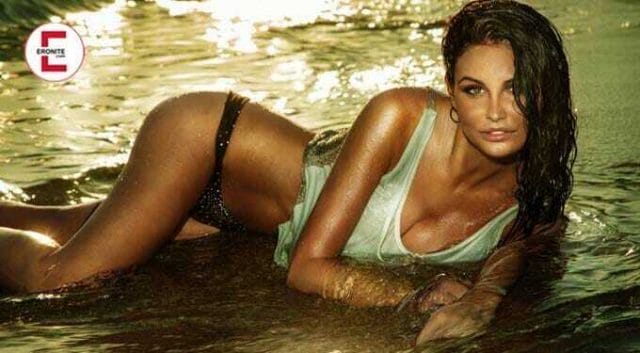 Hailey is something I really need to tell you about. I met her in the evening at the bar of the hostel, when she was just about to turn the head of a Frenchman. She did not at all correspond to the staid English stereotype of her home country. Pink, long hair played around her revealingly clothed body. A blistering Australian heat raged even in the evening, causing beads of sweat to roll down her cleavage, which flashed a garish lace bra.
We got along excellently right away
I ordered a beer and sat down at the bar. "Hey, look at you, girl!? You look like a fucking model! Wow!" she trumpeted in a loud voice as she turned to me. Hailey was different and shrill. I liked that, after all, I wanted to experience something different here in Australia. I complimented her on her fancy outfit and we got to talking. Where we came from, what we were going to do. We hit it off right away. Hailey and the Frenchman wanted to go further and invited me to come along.
We went to the beach. It was dark, but still warm. Hailey let out a shrill cry of joy and ran into the sea. The Frenchman and I looked after her when she suddenly turned around and demonstratively waved at us with the flashy bra. "Let's have some fun, guys!" she said as she came back to us wet and topless. She took the Frenchman's hands and let him massage her young, plump tits. Then she tugged me over to her by my hand and pushed me down onto the beach against a small rock outcropping.
His large member gave me an intoxicating feeling
She hurt me, but I was so full of adrenaline and horniness that I just had to go with it. She pulled my dress over my head and started kissing and licking my breasts. Her hand slipped inside my panties and skillfully played with my clitoris. I was like out of action and had to moan. The Frenchman watched us for a while until he joined us. First he thrust his bulging cock between Hailey's spread thighs.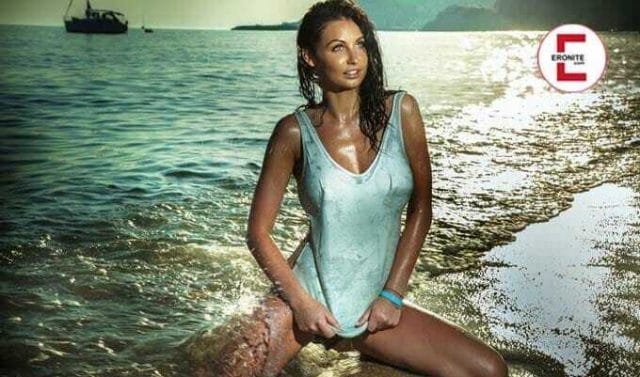 Her breasts bounced beautifully as the two did it. Later, the Frenchman penetrated my wet hole from behind. His large member gave me an intoxicating feeling that I had not known before. I had to scream. When he pulled it out, Hailey sucked the French penis until it splattered on her pink hair, which hung stringy in front of her eyes.
After that, she turned to me again and performed tongue acrobatics on my cunt until I moaned and climaxed. The three of us managed to share a cigarette and looked at the clear starry sky on the beach for a while. Not a bad start to my erotic adventures as a study abroad student, right?
The proof of the pudding is in the eating – how I sweetened a hard time at university
My English was rather poor at the beginning. I got along well in everyday life, but the university-level English and scientific vocabulary forced me to laboriously rework quite a few hours and work night shifts. With the scholarship, I had been given a unique opportunity and I did everything I could to succeed. Later, all the work paid off and I was able to proudly fly home with my Master's degree in my pocket, but at that point I often felt burned out and overworked.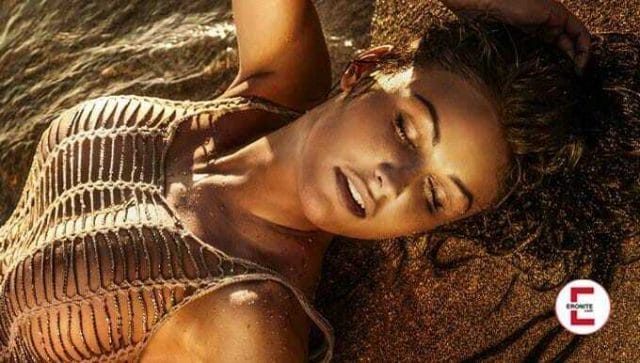 I desperately needed a balance. After all, I wanted to enjoy and have fun. Every now and then a nice opportunity for a date, maybe even a fuck with a fellow student opened up. So I could distract myself well from the stress. But after all, I was in Australia and wanted to mingle with the locals in terms of love.
The perfect surfer sex
One evening, when I was jogging on the beach, a guy from a surfing clique approached me. Girls in wetsuits, with long wavy hair bleached by the sun and casual looking men in swim shorts. They listened to music and even lit up a joint once in a while. Just a fun group that I met more often from then on and became friends with them.
"Does every girl in Germany look as sexy as you do?" one of the older surfers chatted me up. I found the uncreative line a bit off-putting, but since I was looking for easy fun to be had, I took a closer look at my potential victim. Simon was a bit of an aging surfer boy who still wanted to keep up. I could take a liking to his gray streaks in his long-haired surfer hairdo and was curious about what it would feel like with an older man.
I was just incredibly horny and wet
While jogging, I always ran past a bay that I found particularly beautiful. At low tide, there was a sandbar there that went quite far into the sea. I imagined having sex there and felt adrenaline and horniness flowing through my veins just at the thought. I whispered in Simon's ear that he should follow me. We walked to the small bay and full of satisfaction I saw how the sandbank lay fallow due to low tide. I swam across.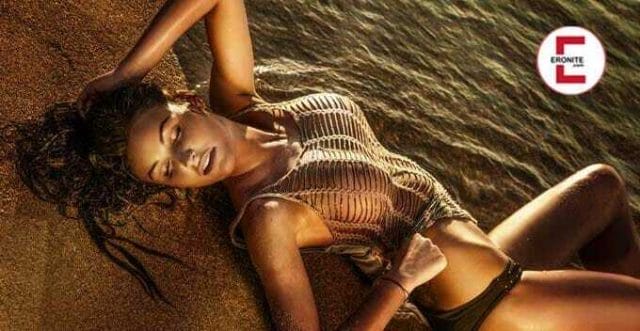 The night had fallen. The moon shone brightly over the sea. Simon watched me as I slowly peeled my gym clothes off my tanned body. I think he could hardly believe his luck to have ended up here with a mid-twenties girl. I told him to swim over to me as I slid my hands over my wet, shiny tits. When he was finally with me, I took his hand and introduced it to me. I was incredibly horny and wet. An incredible feeling. I took off his pants. Sat on him.
He pushed me brutally with horniness from behind
He sank his face into my cleavage and enjoyed my young breasts. He licked. He took my nipples. I moaned with horniness. My thighs were dripping wet and I wanted nothing more in this world than his cock. So plump and sexy. "Do me, Simon!", I moaned in his ear. It just flowed. His cock inside me. I rode him first with gyrating hip movements while he drooled massaging my horny tits.
Then I became more and more violent and turned to him with my tanned ass and rode him now upside down. Tighter. With bouncing movements. I wanted to push his cock inside me until I couldn't anymore. He pushed me brutally with horniness with his face in the sand to take me from behind. I couldn't hold on any longer and just screamed the way I felt.

Read also:
– Porn-free city in the Australian outback?
– Sex tourism is easier than you think
– Why erotic stories are better than porn
– The 10 hottest Literotica sex stories in german
– The tragic story of porn star Mia Khalifa
His bulging cock just slid in and out of me. Then I came so incredibly well. I felt the total relief and satisfaction. I will never forget that for the rest of my life. Suddenly he turned me around: "Please, little bitch, suck my dick." I would have done anything for this sex god at that moment. So I sucked his cock until he pulled it out and squirted on my face and between my tits with a light moan.
We swam back. Something could have happened otherwise. A dangerous current could have caught us, a jellyfish could have nettled us. But it was meant to be and we were doing fantastic. I like to think about this when I remember my erotic adventures in Australia.