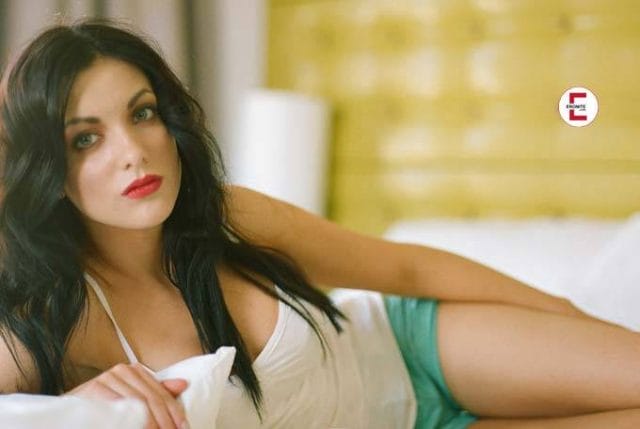 The new trend in the travel industry
For a long time, many hotels have been advertising that they are particularly child-friendly. Up to a certain age the little guests can stay for free, in the restaurant there are dishes that children especially like, in the outdoor facilities there are adventure playgrounds and paddling pools, there are animation programs for children and much more. The opposite of such child-friendly hotels are Adults-Only hotels.
---
Eronite empfiehlt dir diese XXX Videos, Livecams & privaten Kontakte:
---
What are Adults-Only Hotels?
The German term for this is adult hotels. These are hotels where only guests over a certain minimum age can check in. Some of the Adults-Only hotels admit guests as young as 16, most as young as 18, and a few as young as 21. Already at the time of booking it is pointed out that the establishment is an adult hotel. There is no possibility to make a booking for children.
How are Adults-Only hotels different from regular hotels?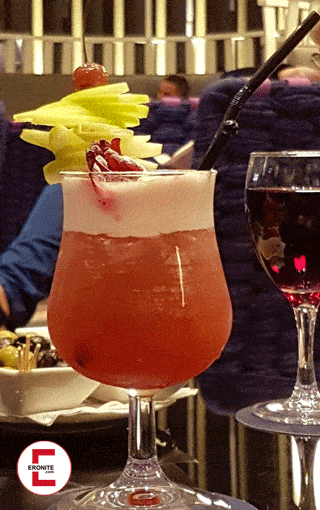 Adult hotels are so called because they are oriented towards the needs of adults. This means, for example, that there are many different restaurants and an extensive wellness area. The hotels offer many excursions and instead of children's programs there are shows for adults. Each adult hotel has its own strategy. For example, there are erotic hotels where swinger couples feel comfortable. Other hotels entice guests with medical massages or fitness programs.
Aren 't Adults-Only hotels hostile to children? No, they have discovered a niche and fulfill the need of many adults for rest and relaxation. Not everyone likes it when the little ones in a normal hotel are already romping through the corridors at 6 o'clock in the morning or playing catch between the tables at lunch in the restaurant. This not infrequently gives rise to disputes and complaints. Older married couples or swinger couples want to have their peace and quiet and families with children want to let the little ones run around a bit at least on holiday and not have to constantly admonish them to be quiet and show consideration for the big ones. In this way, each of the groups, families with children and couples or singles can holiday as they wish, without friction between the groups.
The advantages of the Adult-Only-Hotels
The biggest advantage of adult hotels is that they offer their guests peace and relaxation. You can sleep in and get a tan by the pool without being disturbed.
Lovers finally find the opportunity to spend time together. You can kiss and exchange caresses without taking children into consideration. The animation programme in Adults-Only-Hotels is specially designed for adults. In many family hotels, animations and shows are mostly designed to appeal to children. Even teenagers get bored doing this. In adult hotels there are also sometimes more permissive shows.
Do Adults-Only hotels have drawbacks?
Obvious disadvantages such hotels do not have. However, some parents do not like the fact that children are not allowed to stay in the hotels. You're talking about discrimination. But this is not true. Hotels for adults are simply special hotels that are aimed at certain groups of holidaymakers. In addition, there are enough child-friendly hotels where families can have a wonderful holiday.
From the legislator's point of view, hotels are private companies. You have the right to decide which guests can and cannot book rooms there.
What about the eroticism?
There is a risk of confusion here. When the term Adults-Only-Hotels is mentioned, many people think that in such hotels it's all about the hustle and bustle. However, this is usually not true. If you are in the mood for sexual adventures, you should read the description of the hotel carefully before booking to avoid disappointment. Sexual permissiveness exists in, among other places:
Swinger hotels
Nudist Hotels
Singlehotels
Party hotels
These hotels have a few things in common. The operators respect the privacy of their guests. The hotel grounds are surrounded by a wall or privacy screen so that they cannot be seen from the outside. If such Adults-Only hotels are located on the beach, it is a private beach that is not open to the public. The hotel rooms are well soundproofed so that guests do not disturb each other.
Swinger hotels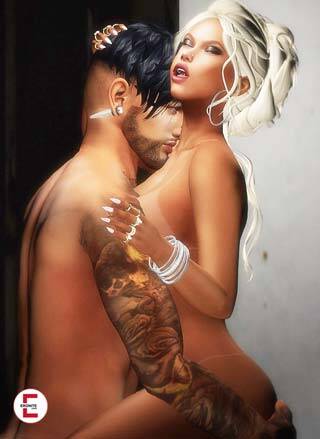 Swinger hotels, for example, are ideal for swinger couples. They live there together with like-minded people and can pursue their passion, swinging, without causing offence. Often, swingers hotels have a well-equipped BDSM area where swinging couples can try out some equipment they probably don't have sitting around at home.
Nudist Hotels
This variation of Adults-Only hotels allows guests to even walk around naked if they wish. Only in certain areas, for example in the restaurant or dining room, clothing must be worn for hygienic reasons. No one takes offence in such Adults-Only hotels when guests walk naked through the corridors or swim naked in the pool.
Singlehotels
This variation of Adults-Only hotels does not allow married couples, nor swingers, but only single guests. But this in no way means that there is no fun in such hotels, on the contrary. Many singles hotels don't mind if guests take someone else to their room for a few hours or a night. This can be not only other hotel guests, but also visitors from outside.
Singles hotels are common in Thailand and the Dominican Republic, among other places. In hotels for singles it is completely normal for the guest to disappear into his room with an attractive companion.
Party hotels
These types of Adults-Only hotels cater especially to guests who like to party. As a rule, several events of different kinds take place every day. Restaurants are open until late at night. The breakfast buffet is available longer than in other hotels.
Where can I find Adults-Only-Hotels?
The concept of adult hotels is still relatively new. Although the number of such hotels is still small, it is growing rapidly due to strong demand. In the traditional holiday countries of Greece and Spain, there are already some such establishments, for example on the Canary Islands and the Balearic Islands. Especially many erotic hotels can be found in Cancún(Mexico), but also in Spain and the USA (Las Vegas). In Germany there are already some Adults-Only-Hotels, but not with special offers in the field of eroticism.
Who are Adults-Only hotels suitable for?
This type of hotel is particularly suitable for all guests who primarily want to book a hotel stay without noise and stress. Guests come from all walks of life. These are, for example, pensioners who want to have their peace and quiet or business travellers who need an undisturbed night's rest so that they are fit for negotiations with customers or business partners the next day.
Newlyweds or newlyweds also like to book rooms in adult hotels. There they can make love to each other undisturbed without fear of attracting attention. It is not uncommon for hotels to have special offers for honeymooning couples, such as a honeymoon suite with a whirlpool and large balcony or terrace. Guests who like to party also feel comfortable in adult hotels.
Summary
Adults-Only hotels are hotels where only guests who are at least 16 years old, but usually at least 18 years old, can stay. There are different categories of such hotels. Most simply offer their guests peace and quiet and undisturbed relaxation. Others are so-called erotic hotels, where many guests are swingers or nudism is allowed. Other hotels are for singles who can invite a beautiful companion to their room. Party hotels also belong to this group, where guests can party every night until the early morning.
Due to the wide variety in Adults-Only hotels, it is advisable to know well what type of hotel it is before booking to avoid confusion and stress. Adults-only hotels are available in Spain, Greece and Mexico. In Germany, too, more and more such hotels are opening their doors.