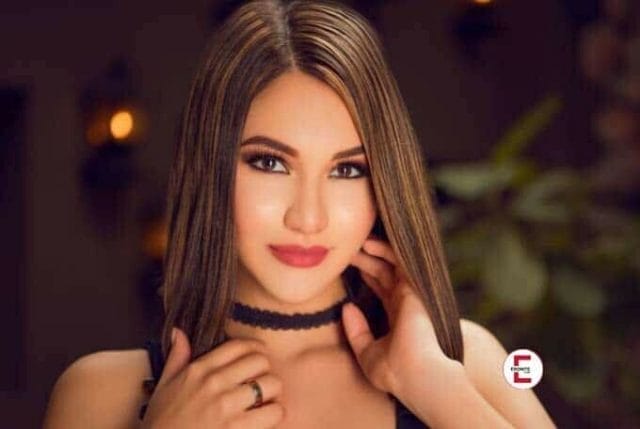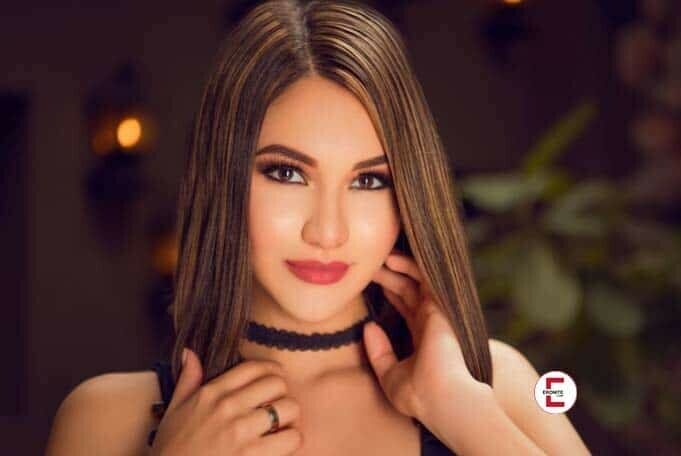 Today she can only laugh about it
April was bored at home again, none of her friends were there, her parents and brother were away somewhere. As she usually did in this situation, April logged onto www.eronite.cam and started the chat and live show.
---
Eronite empfiehlt dir diese XXX Videos, Livecams & privaten Kontakte:
---
April is just 19, a nice girl from next door, 168 cm tall with only 52 kg. April has a really pretty face, long dark brown hair, a cute little yet round butt, small feet (shoe size 36) and brown eyes. Overall, a sexy appearance. Admittedly – April does have one small shortcoming. Her breasts aren't really breasts, they're more like little bumps with cute little nipples.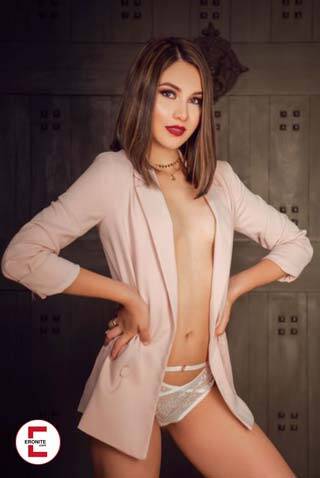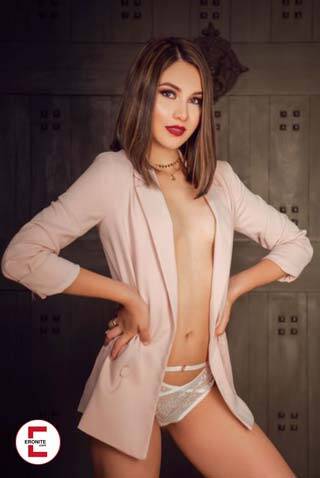 Paul was different in the chat
No sooner was April in the chat than the first inquiries came from various gentlemen, especially those of advanced age. Of course, always the same banter. "How are you?", "Where are you from?", "Want to watch?", "Get naked!", "Want to meet?" and even more direct requests and offers. Surely every girl knows this kind of pick-up line in the chat rooms.
However, a request April already made a bit curious. Paul, 45 years old, was the sender. Paul didn't ask that usual cheese, but deftly knew how to wrap April around his finger. The chat was getting more and more tense between the two. Despite the supposed age difference, they both got along quite well. They were on the same wavelength, so to speak. Slowly the chat went in the direction of eroticism and also there it crackled piece by piece between April and Paul.
" Experience April for yourself in chat.
Now you have to know that April, at 18 years old, didn't exactly come with a lot of experience. Well, there was already the "Jugend forscht" department, where she made her first explorations. Petting might be the right keyword, because so far April had already satisfied a boy two or three times with her hand and once even with her mouth, but that didn't go to the final conclusion. She's been felt up by a few guys as well. Also fingered and even licked, but nothing more yet.
In the chat, however, April didn't want to come off as a prude, since she claimed to be a 24-year-old with plenty of experience. Paul was intrigued by April and her supposed past experiences, because Paul had never known such an open young lady with these preferences that April was revealing.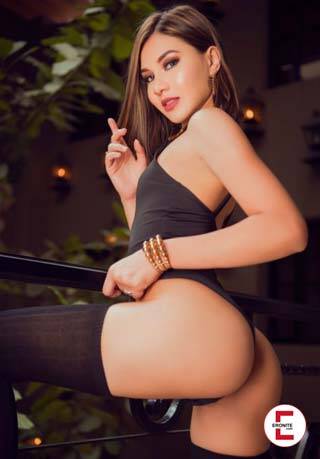 She was really shy
The chat was getting more and more intimate by the second. April lied like a trooper. Paul was obviously already totally aroused, also describing his arousal in great detail and also what he did during the sex chat. April was actually starting to get fuzzy with this increasingly intimate chat as well, started playing with herself a bit too.
After some time Paul suggested to turn on his cam as well to experience each other better. At first April was hesitant, but after some convincing from Paul, they switched to cam-2-cam chat. So now she saw Paul more or less eye to eye. A little excited, April stared at the screen and indeed, Paul really did look quite attractive for his 45 years. Paul was impressed with April anyway, sitting on her bed in her underwear and cute little socks.
Greedy and curious as April was in the meantime, she hesitantly asked if Paul might want to show her more of himself and what he was doing under the table. He didn't hesitate for a second, stood up and his full length pole, about 17 inches long, rocked back and forth on the screen. April was overcome with a slight blush of shame at the sight, but also felt herself getting a little damp in her panties.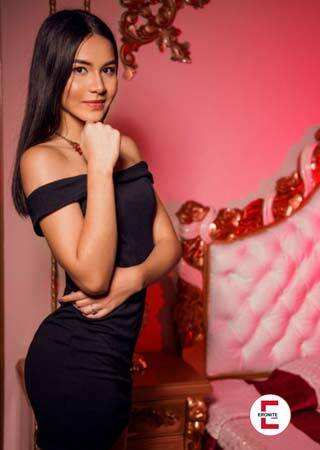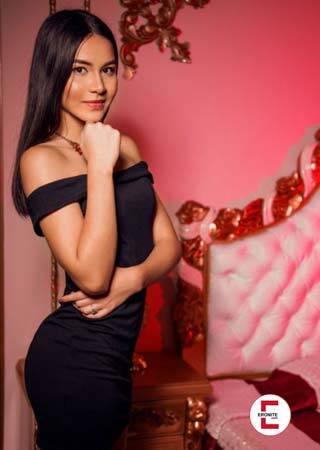 The chat got hotter and hotter
"Well April, do you like what you see?" asked Paul, slowly pushing his foreskin back and forth, coming a little closer to the camera with his bulging glans. April was floored, for she had not expected such shameless candor. But she liked it, even turned it on. "Will you show me something of yours too?" asked Paul suddenly, snapping April out of her wildest fantasies and thoughts.
"Uh… yeah, what do you like to see?" April asked back sheepishly. "Anything, my sweet," came the prompt reply, "you were telling me earlier how open you are about sex. Come on April, strip for me, show me how horny you hot slut can dance!" Oops, now April was a little embarrassed after all, her big mouth in chat immediately silenced. Briefly, April considered just turning off the computer to get out of this awkward situation.
" Join April directly in the live chat.
"We'll keep that between us, though," she stammered, a little frightened, and brushed off her bra. With her hands she covered her small buds, which in the meantime stuck out stiffly from a mixture of arousal, shame and muffle. "Come on April, let's see those cute little titties of yours, I bet they look incredibly horny." Slowly, April lowered her arms, revealing her stiff sweet nipples to Paul.
The cute girl was totally overwhelmed and turned off the computer. She never heard from Paul again. She has since taken a liking to sex chat and regularly logs on to www.eronite.cam to drive men crazy in her live shows. Today, when she thinks about how shy she was in the beginning, she can only laugh about it. From finger games to oil and dildo shows, she now actually shows everything and has also found out that there are many men who are on her small breasts.
April is not exactly ugly
Now that April has been in front of the cam for some time, she has shared her own thoughts about it: In her diary she often writes down things that she finds particularly exciting, funny or even strange as a camgirl:
I have always thought badly about cybersex. There is something strange about this kind of sex over chat. I have now gained a lot of experience in front of the camera. One day, a viewer invited me to a chat. I didn't know what he looked like, which is why I was puzzled at first. But then I became curious. Because I am still a virgin (girl), and my only encounter with anything sexual is only through the Internet. It's not that I'm ugly – please. It's just the opposite of that. I just haven't found anyone like that yet. Anyway, I'll start telling you about a very memorable chat room sex.
" Join April directly in the live chat.
I spent many minutes on chat before I met "him". Because Paul hasn't been in touch for a long time, which is why I was looking for something new. The first question asked was 'asl', which means 'age sex and location'. Most of the people I talked to in chat were creepy men. The horniness of all these guys was crazy. I texted a friend and told him about this crazy site. He jokingly suggested that I should also say perverted things in the chat. I told him I would take a picture of a potentially perverted conversation and send it to him.
Suddenly he was in her closet
I launched the chat app on my phone. I started a conversation with a random stranger.
Stranger:" Hi"
Me: "Hey"
Stranger: Asl?
Stranger: "I'm 20. I'm a ninja!"
Me: "haha XD"
Stranger: "I'm on your roof now".
Me: "Hmm. . I knew I heard something. *goes out to the roof*"
Stranger:" *pees on your roof."
Me: "*looks at you pee* Eewww! What are you doing?"
Stranger: "You can't see me because I'm a ninja."
Me: "Okay…"
At first, this chat seemed a bit strange to me. But the stranger was very funny, which is why I was kind of attracted. So I made myself comfortable on my bed.
Stranger: "I'm in your closet now."
Me:" Hmm. . What do you think of him?"
Stranger:" He is very 'dirty'…. But it smells really good. I see a lot of bad things here."
Me: "Good bad or bad bad?"
Stranger: "Good evil, of course princess!"
Me: "Did you find my handcuffs?"
Stranger: "Yes, sir. Do you like being handcuffed?"
Me: "The other way around, babe. Although I also like being tied up. Do you like your women tied up? And refuse? Like they're chained and still refuse?"
Stranger: "Oh yeah, that's so hot!"
Me: "Hmm… We can do something about that… Are you still in my closet? I'm in my bed waiting for you."
" Join April directly in the live chat.
I now knew the direction the conversation would take and I liked it. Yes, I was completely devoted to him. I wanted nothing more than to continue this conversation. I blocked the calls I received in the meantime. Because now was the time when I wanted to have fun. I therefore already took off my pants and looked at my red panties. The chat now continued again.
A cyberxex chat just the way you like it
Stranger: "I kiss your pussy. I run my tongue over it."
Me: "I like that".
Stranger: "Are you touching yourself baby?"
And indeed: I had my left hand already in my pants and was fingering myself. I imagined what this stranger might look like. He was funny and got right to the point. I liked that. What I never liked, on the other hand, was when people talked endlessly about themselves before getting down to the dirty talk in chat. For me, cyber sex chat was something that clearly defined what it was intended for: sex over chat. And there I didn't care where someone came from, what they worked at, or what their life story was. Of course, there are people who need something like that to even get in the mood. But I am not one of those people. I would like it directly means and wild. And that's what I was supposed to get.
Me: "I'm wet."
Stranger: "I insert my finger inside you. In, out, in, out. I insert two fingers inside you. I make fast. Really fast. Do you like that, princess? I'll run my tongue over your pussy and finger fuck you."
I felt the beads of sweat running down my forehead. This man knew how to get me hot. I fingered myself so fast that I was like in a trance. Everything around me was just a mist. I wanted this chat to never stop.
" Join April directly in the live chat.
Stranger : "I kiss your neck. A hand on your pussy. I rub them. One hand on your chest, I'll squeeze it."
Me: "Kiss me, babe."
Stranger: "I kiss you."
Me: "I penetrate your mouth with my tongue. I'll attack your tongue with mine. Fuck me harder, babe."
Stranger: "I'm going as fast as I can princess."
Me: "I'll be right there."
Stranger: "I'm about to, too, baby. I kiss you harder, squeeze your chest harder, fuck you harder."
Me: "oh god oh god oh god!"
Stranger: "Come off with me, baby."
Me: "yesssssss. . I'm coming!"
Stranger: "Fuck!!!"
Me: "Yes, damn it!"
Stranger: "I came inside you, baby."
Me: "Uncuff me, baby. "
Stranger: "Yeah baby… *loosens your handcuffs*"
Stranger: "I want you on top of me."
Me: "I want to touch you baby."
Oh my God! That's all I can say about it. This was the best cyber sex I have ever had. I would never forget this evening. I knew I would want to have that experience again. But unfortunately, the "stranger" was anonymous, so I had no contact information. So before I could ask for a replay, he was already logged out. I thought that was a shame. But it was an experience I would never forget. And that's what it came down to in the end.